Launched in July 2019 with the ambitious goal of uplifting and embracing India's artisans, weavers and micro-enterprises into the e-commerce fold, Flipkart Samarth has brought thousands of ambitious entrepreneurs access to a pan-India market. Today, the program supports and benefits over 700,000 livelihoods across the country. Take a deeper look at what the program is all about through the inspiring stories of our partners.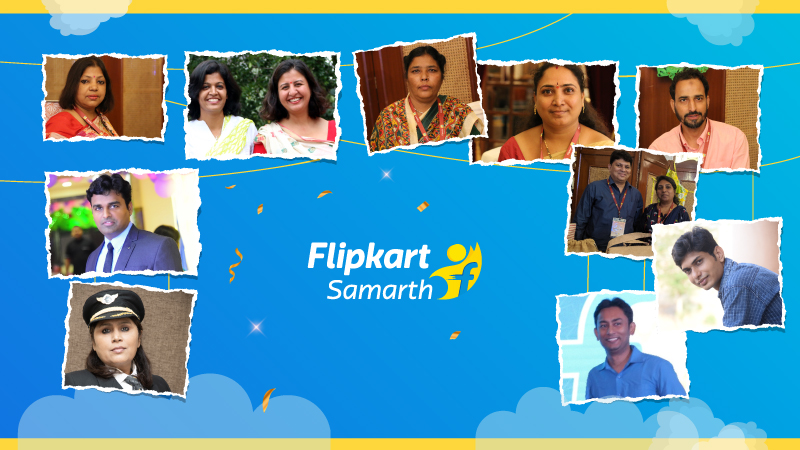 India's millions of artisans, weavers, and micro-entrepreneurs form a big part of the country's economy. Flipkart's Samarth program, launched in 2019 with the vision of uplifting the underserved communities that make up this group, is now two years into its momentous journey. Along the way, Flipkart has signed MoUs with multiple state governments and livelihood missions to bring these entrepreneurs into the e-commerce world. Today, the program supports over 700,00 livelihoods across the country.
A diverse group, their ambitions reflect their unique socio-economic backgrounds. For some of them, being a Samarth partner is all about carrying on family traditions that are hundreds of years old. For many, it's about providing a livelihood for themselves, their families and those who are part of their communities. But no matter how you look at it, their indomitable entrepreneurial spirit is fuelled by a will to succeed in the era of e-commerce!
---
Weaving prosperity in Kullu, Himachal Pradesh
If there's anything that can rival the natural beauty of Kullu, Himachal Pradesh, it is the intricacy of the traditional woollen handicrafts that the region is famous for. Nestled away in the rolling hills of this beautiful town, three incredible women artisans welcomed us into their workspace and told us about how the Flipkart Samarth program, in collaboration with the National Urban Livelihoods Mission, has opened windows of opportunity, boosted their craft and income, and given them access to a customer base they never imagined they'd reach.
---
How Sadik Hussain found his comfort zone with Flipkart Samarth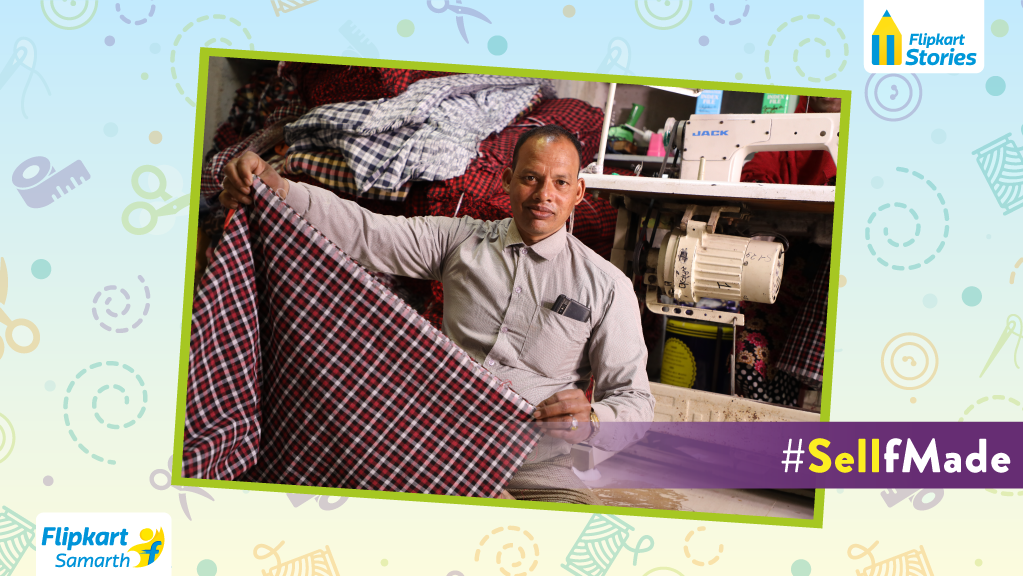 A differently abled seller and a veteran of the mattress industry, Sadik Hussain watched his peers move forward and build their businesses and couldn't wait to do the same. Having amassed over 18 years of experience, Sadik was looking for the right outlet to channel his know-how and craftsmanship when his son introduced him to Flipkart Samarth. The rest, as they say, is history!
---
Empowering women through Flipkart Samarth: The Dhaval Patel story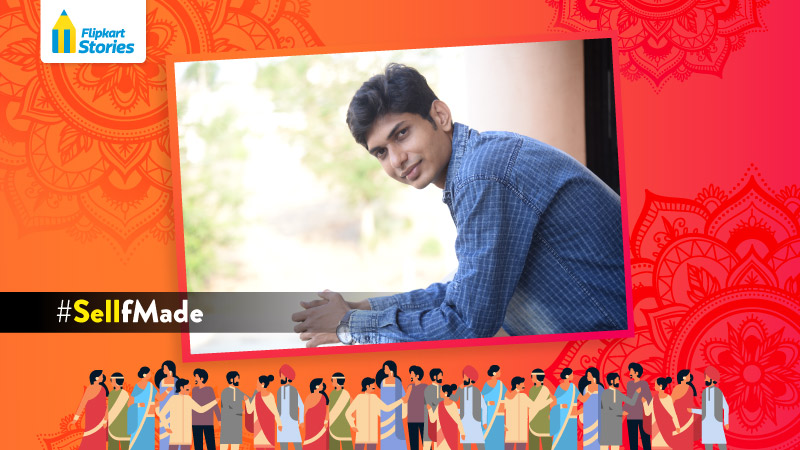 Before Dhaval Patel became a Flipkart seller, he used to sell his items in the local market. His life changed when he found Flipkart's videos on YouTube and learned that selling online was an option! Through his business, he is able to empower the women artisans in the villages around him, most of whom work from home.
---
These Bengaluru eco-warriors are doing sustainability right!
Appalled by the lack of infrastructure for waste management in their neighborhood, Smita Kulkarni and Malini Parmar, two typical middle class working women from India's IT capital decided to turn entrepreneurs to provide easy sustainability solutions to ordinary people. Five years later, their company, StoneSoup, manufactures everything from compost kits to menstrual cups, working in collaboration with over 20 women's self help groups!
---
This airline pilot is helping women & children find their wings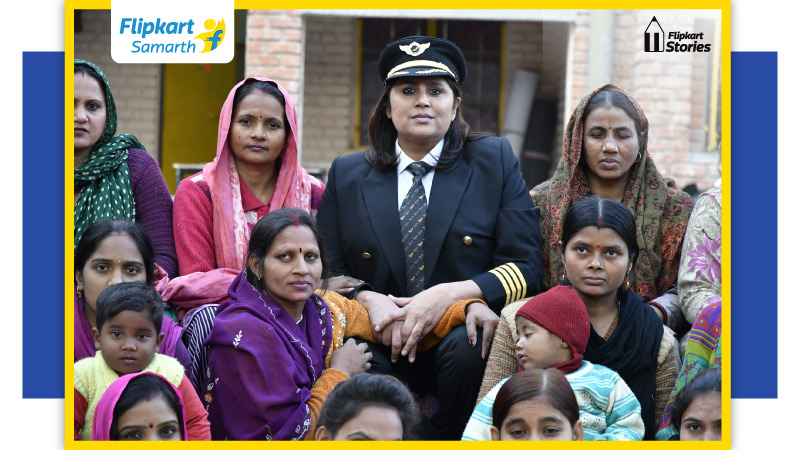 Captain Indraani Singh is a maverick and changemaker. The first-ever woman in Asia to fly the Airbus 320 and the world's first woman commander on the wide-bodied AIRBUS 300, she is already a highly successful aviator. In addition, she is also a social entrepreneur and Flipkart Samarth partner who is committed to uplifting underserved communities. Read more about her company — Indha Crafts — and the work it does.
---
Komal Prasad Paul's story is a testament to the healing power of art
In December 2017, while he was working as a medical representative in Barasat near Kolkata, Komal Prasad Paul, then a medical representative, met with a road accident that left him without his right arm. While in the hospital, drawing and painting helped him rebuild his confidence and strengthened his spirit. After he was discharged, Komal set off on a highly successful career as a Flipkart Samarth partner!
---
A small family business with a huge heart — Meghdoot Herbal's success story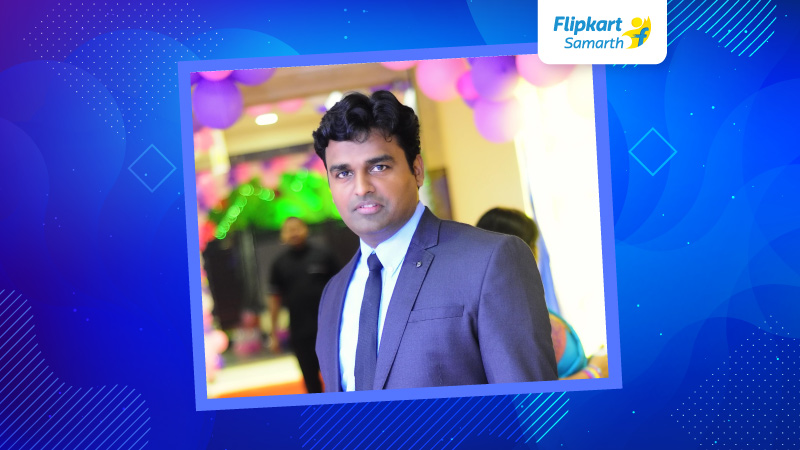 Founded 35 years ago in a village near Lucknow, Meghdoot Herbal's aim was to create jobs for those living nearby. In the initial days of the pandemic, it didn't seem like this small family-owned Ayurveda business would make it through without a scratch. But they adapted to changing times, adopting e-commerce and becoming a Flipkart Samarth partner to weather the storm.
Read this story of resilience and hope.
---
This 22-year-old textile entrepreneur has the world at his feet!
Cuttack-based Flipkart seller Chitrangan Pal may only be 22 years old, but he has achieved more than your average college-age youngster. With a maturity that belies his years, he has led an entire community of weavers boldly into the era of e-commerce by embracing online selling. In the process, he has kept alive his family's tradition of crafting exquisite Sambalpuri cotton sarees.
---
India's traditional artisans welcome a brighter future with Flipkart Samarth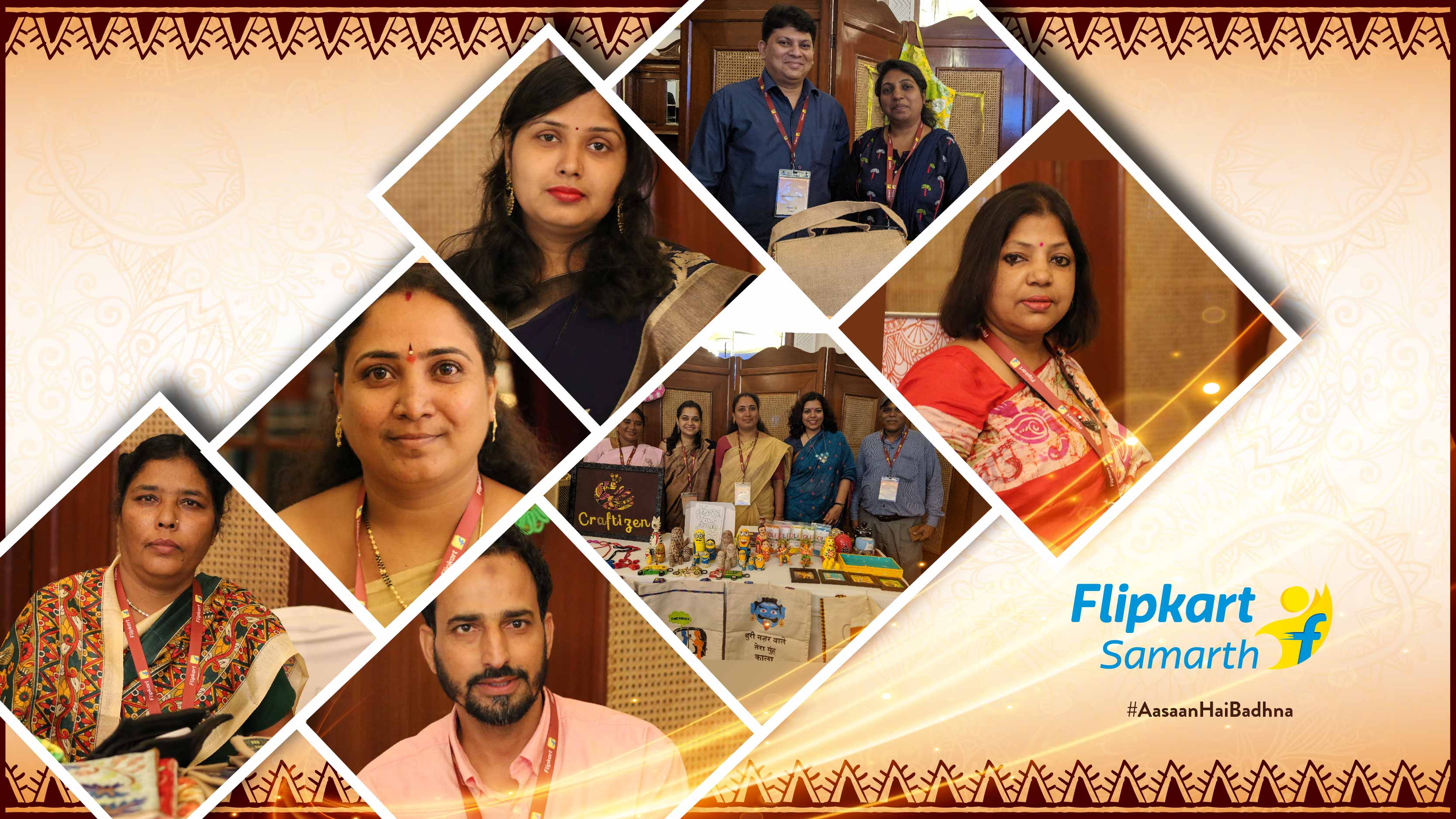 After agriculture, the handicrafts sector forms the second-largest source of employment in India. For a sector that is the main source of livelihood for non-agrarian rural communities, the lack of a pan-India market and the ubiquity of middlemen has proved to be a drain on income. However, with the introduction of Flipkart Samarth, many of India's traditional artisans are taking charge of their destiny!
Find out what they have to say.
---
How the Flipkart Samarth program is helping create a self-sufficient India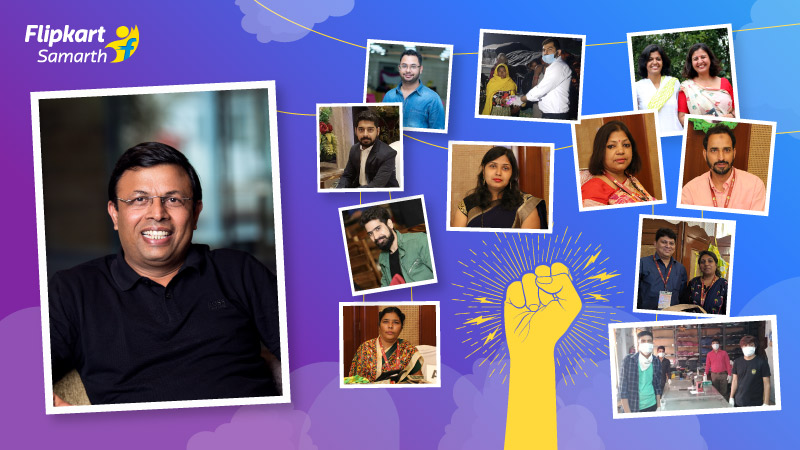 In 2020, on the first anniversary of the launch of Flipkart's Samarth program, we talked to Rajneesh Kumar, Senior Vice President and Chief Corporate Affairs Officer at the Flipkart Group, about the impact the program has had so far. He also reiterated the vision behind Flipkart Samarth and how it ties in with the idea of an atmanirbhar India.
---
Travel across India, guided by our diverse group of sellers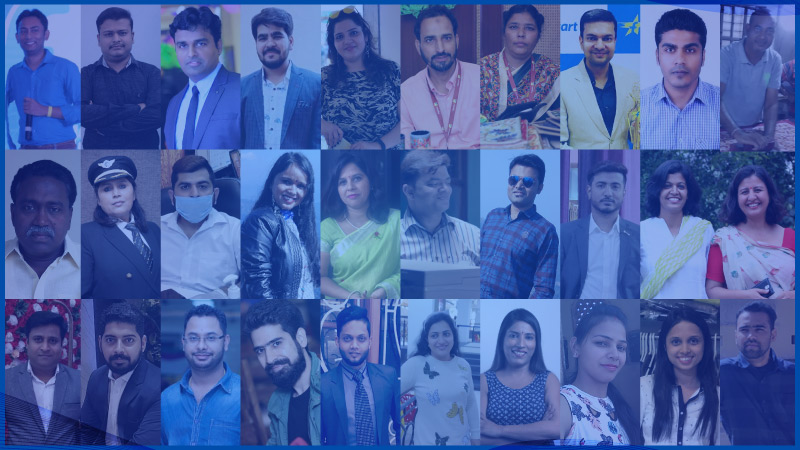 Samarth supports over 700,000 livelihoods across the country. Our community of artisans, weavers and small scale entrepreneurs are the lifeblood of India's economy. From Kashmir to Karnataka, our sellers are all united by their passion for business, a will to succeed and dedication to their craft. Explore our seller map to get a sense of the true length and breadth of the Samarth story.