For a long time, Dhaval Patel sold his products — handicrafts made by skilled local artisans in Gujarat — in the local markets. When he saw videos online about the benefits of selling on Flipkart, he had a brilliant idea! He wanted to empower the women artisans in villages around him and he found just the way to do it as a #SellfMade Flipkart seller! Read how e-commerce is helping Navrang Handicrafts and its artisans reach customers beyond their imagination.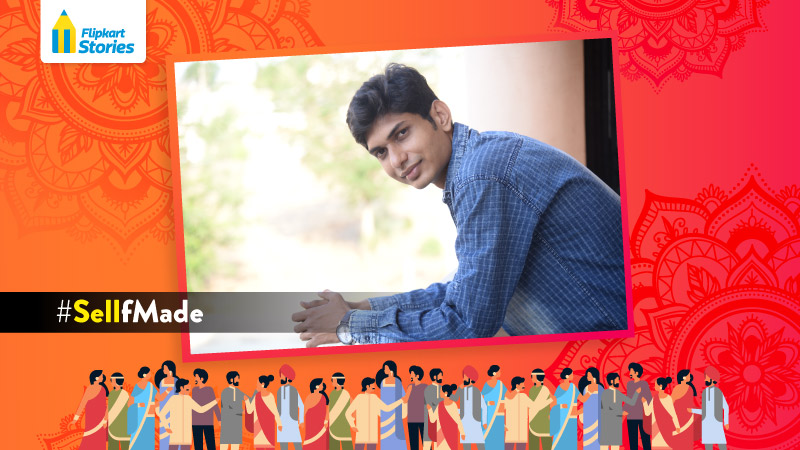 My name is Dhaval Patel. I run Navrang Handicrafts, and I am a #SellfMade Samarth seller with Flipkart. We are based in Rajkot and Virpur in Gujarat. We sell handicrafts such as dry fruit boxes, letterboxes, wooden stools, boxes for mouth fresheners, wooden stands, and other gifting items. Apart from these items, we also sell towels.
Before I became a Flipkart Samarth seller, I would sell these products in the local market. Then I began to watch many Flipkart videos on YouTube and I learned of the benefits of selling online. So in 2018, I partnered with Flipkart and the journey so far has been amazing.
Initially, we were getting about 20-25 orders every day, but now, the numbers have gone up to 80 orders per day. We are getting orders from cities we hadn't even heard of before! Our products are reaching new customers across the nation ー which I feel is the best thing e-commerce has to offer for sellers like me. I am a Silver seller now and I feel extremely happy.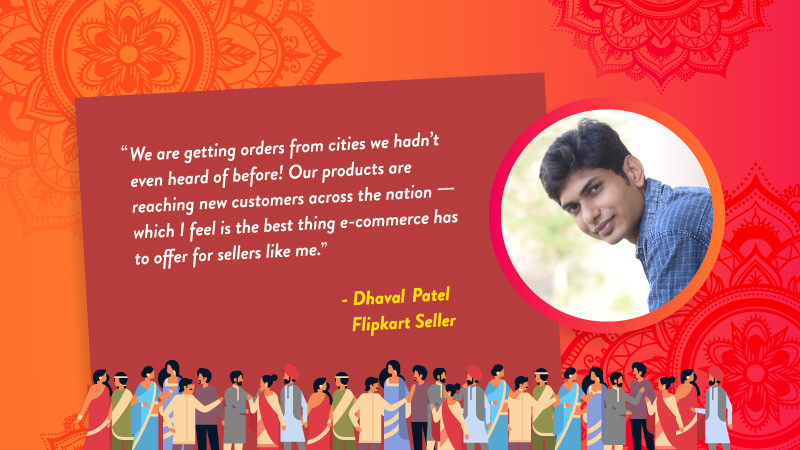 With the help of e-commerce, my company has been able to do some good too for the artisan communities around us. We have a few villages in the area where women artisans make beautiful handicrafts. About 35-40 workers are employed under me. Fifteen of them work at my workshop and the others work from home.
We provide training to the employees, explain the design patterns, and we have an assembling unit where every product is properly assembled keeping quality in mind. I wanted to provide them with financial opportunities and uplift the community by selling their handmade products. They have intricate skills in the artform, so I took up this initiative to empower them. I tried my luck on Flipkart as a Samarth seller and it was a hit!
Flipkart is an extremely comfortable platform to adapt to. The onboarding was made easy by the seller team at Flipkart and we want to continue selling with them. The platform's rating system also helps us improve our standards in conducting business accordingly. My rating is 4.5 on 5. That means our customers have really liked our products! There is a huge demand for these products and the industry will continue to boom in the coming years. We have quality products and it will definitely reach everyone across India with Flipkart's help!
I want to thank our customers for buying our products and promoting Indian handicraft.
As told to Jishnu Murali with additional inputs from Pallavi Sudhakar.