A road accident left 33-year-old Komal Prasad Paul without his right arm, but the feisty microbiology graduate from Kolkata embraced opportunity by becoming a Flipkart seller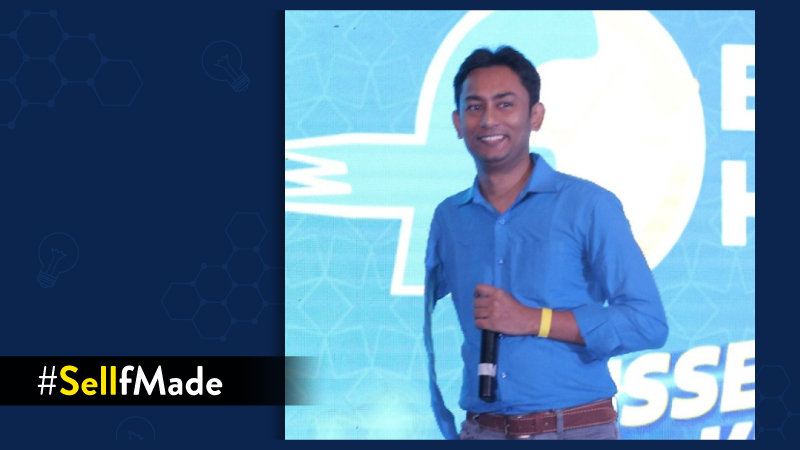 For Komal Prasad Paul, a deep personal tragedy became the turning point of his life. In December 2017, while he was working as a medical representative in Barasat near Kolkata, Komal met with a road accident. After a collision with a truck, the young man lay unconscious for more than eight hours on the road before he was rushed to a hospital ICU. When he regained consciousness, he realized to his horror that his right arm had been amputated. Numb with shock, he did not know how to process his grief. How would he support his family?
Komal remained in the hospital for a month. When boredom got the better of him, he asked his father to get him some paper, pencils and an eraser. He had loved painting and sketching since he was a child, and his hospital confinement brought out these talents. Undeterred by his handicap, he began to sketch with his left hand. Drawing and painting strengthened his spirit, and he gradually overcame his depression.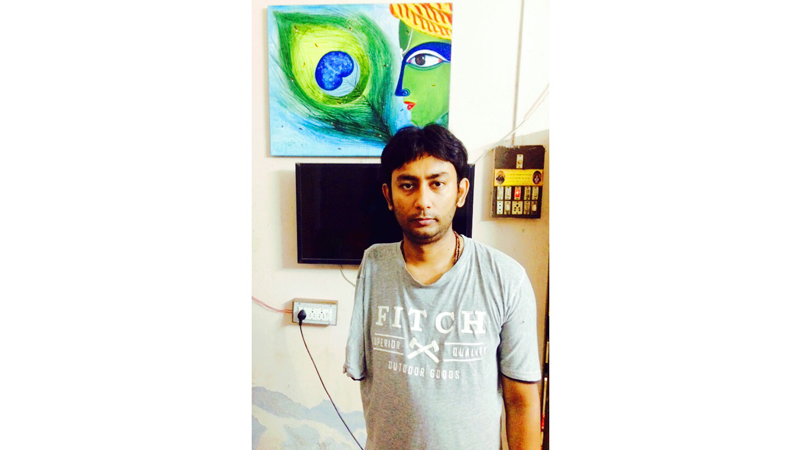 His father, mother and younger sister were extremely disheartened at the unfortunate turn of events, but Komal would not let their gloom weaken his will to succeed. He was determined to fulfill his duties as the breadwinner of his family, whatever be his disability. After he was discharged, he tried to go back to being a medical representative but could not keep up with the demands of the job. His disability affected his performance. Komal quit his job and, tapping into his network of contacts from his days as a medical representative, began to sell personal products for new mothers and babies like nebulizers and breast pumps.
Business was slow in the beginning, but Komal was undeterred. With a graduate degree in microbiology, he had been good at being a medical representative. But he knew that entrepreneurship presented a different kind of challenge. Still, he refused to give up. He set his mind on succeeding in this new venture.
So driven was he to taste success that he began to explore various options for expanding his business. One day Komal asked a friend about the prospects of selling on Flipkart. His friend suggested that he check online. Komal did his research and eventually registered on Flipkart Seller Hub. Within a few days, he got a call from Sourojyothi from Flipkart's Selection Acquisition Team, who took care of the documentation process. Komal was on-boarded without a hitch.
In May 2019, this 33-year-old person with disability began a new life as a Flipkart seller. Under the banner of Ultimate Hygiene, he sells personal care products on Flipkart under the Flipkart Samarth program, which opens up opportunities in the world of e-commerce to under-served entrepreneurs and artisans. He started with a single sale on his first day as a Flipkart seller, and soon the volumes picked up. Today, he sells over 50 products a day and the volumes have been growing steadily. In the last few months, he has registered over 100% growth in sales. Although a small entrepreneur, Komal's success has encouraged him to hire one employee who assists with packaging.
For Komal, his parents are his greatest source of motivation. A god-fearing person, he chants the Bhagavad Gita every day. He believes that it fills him with the strength to keep going. With Flipkart on his side, he knows he is on the path to success. And, yes, he still finds time to paint.
---
Read more inspiring stories of entrepreneurship in our #Sellfmade series