India's artisans have long toiled to keep traditional crafts alive. But for decades, they've struggled to make a sustainable living. With Flipkart Samarth and its NGO partners, they now hope for access to a pan-India market, preservation of their art and a permanent flow of income. From Telangana to Kashmir, Tamil Nadu to Madhya Pradesh - read these remarkable stories of courage, hard work and conviction.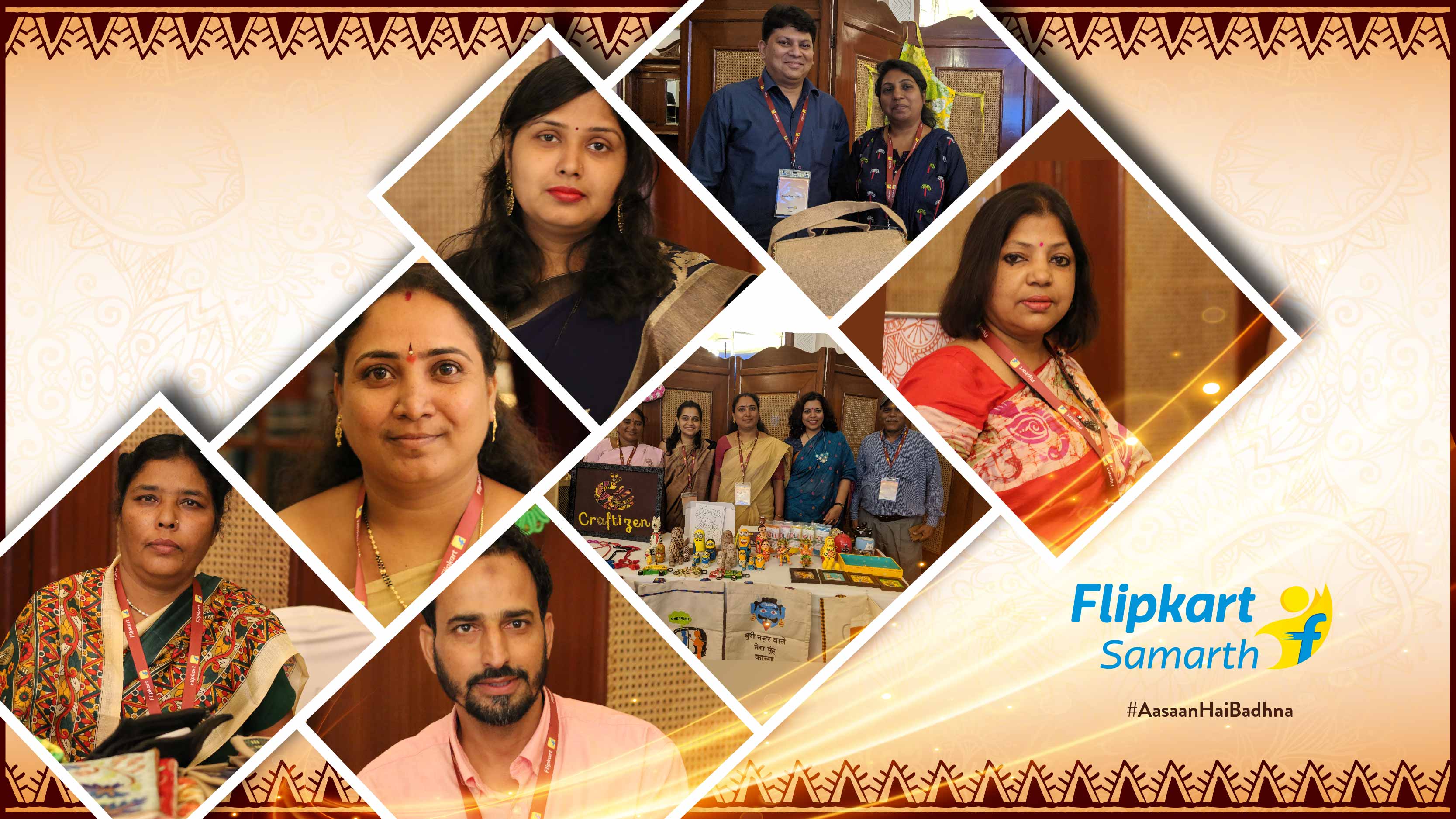 Flipkart Samarth is an initiative dedicated to empowering India's traditional artisans.
---
Until recently, Thirunagari Radhika spent most of her days at home, looking after the needs of her two kids and husband. Originally from Karimnagar in Telangana, she moved to the outskirts of Hyderabad 17 years ago after getting married and has been living there since.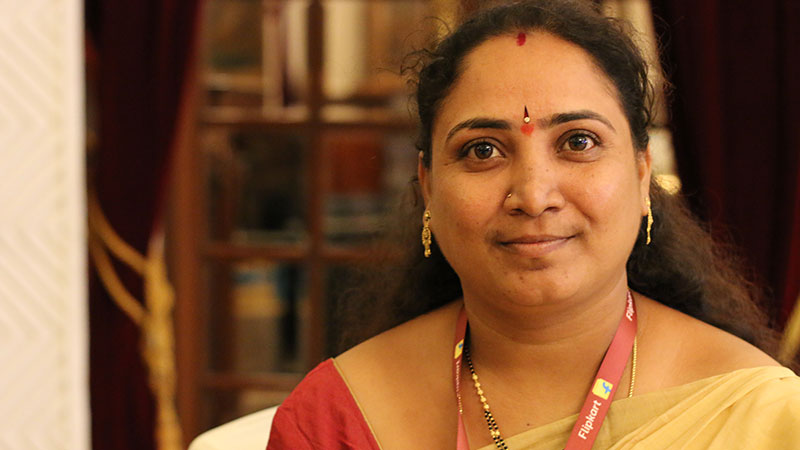 "I've always loved fabric painting and used to do a little bit of it at home whenever I found the time," she says of her foray into handicraft. Radhika discontinued her studies by class 10, but always dreamed of pursuing her love for the arts. And she thinks it's more than just fate that, about two years ago, a craft center run by the NGO Craftizen opened up right outside her house. 
With Craftizen, she broadened her art by learning to paint on paper, wood and metal. "I then started selling my craft to a small market," Radhika adds. 
Recently, Craftizen joined hands with Flipkart Samarth to showcase and sell handicrafts made by artisans across India. Now, Radhika's small customer base, which consisted mostly of her neighbors, friends and family, has expanded to include the entire country — her craft showcased and made available to 150 million people who shop on Flipkart. 
"My art has taught me discipline and now, it's going to ensure an extra income for me and my family," she says. 
---
After agriculture, the handicrafts sector forms the second-largest source of employment in India. Estimates suggest that by 2022, 17.79 million Indians will be engaged in craft production. Craft has long been the main income generation avenue for non-farming rural communities. However, with the presence of middlemen and little access to to a pan-India customer base, only a small percentage gets converted into usable income for the Indian artisan. 
Flipkart Samarth aims to empower these very artisans across India, helping them attain financial independence and e-commerce know-how so that they can run their businesses and derive maximum value for their work. Further, being part of the Flipkart marketplace will enable access to a larger Indian market. 
Artisans without borders
"People keep saying crafts are niche, I don't think crafts are niche. I think our reach is not big enough," says Mayura Balasubramanian, founder of Craftizen, which works with women in marginalized communities and persons with intellectual disabilities. "I think a platform like Flipkart is amazing to broaden that reach," she adds.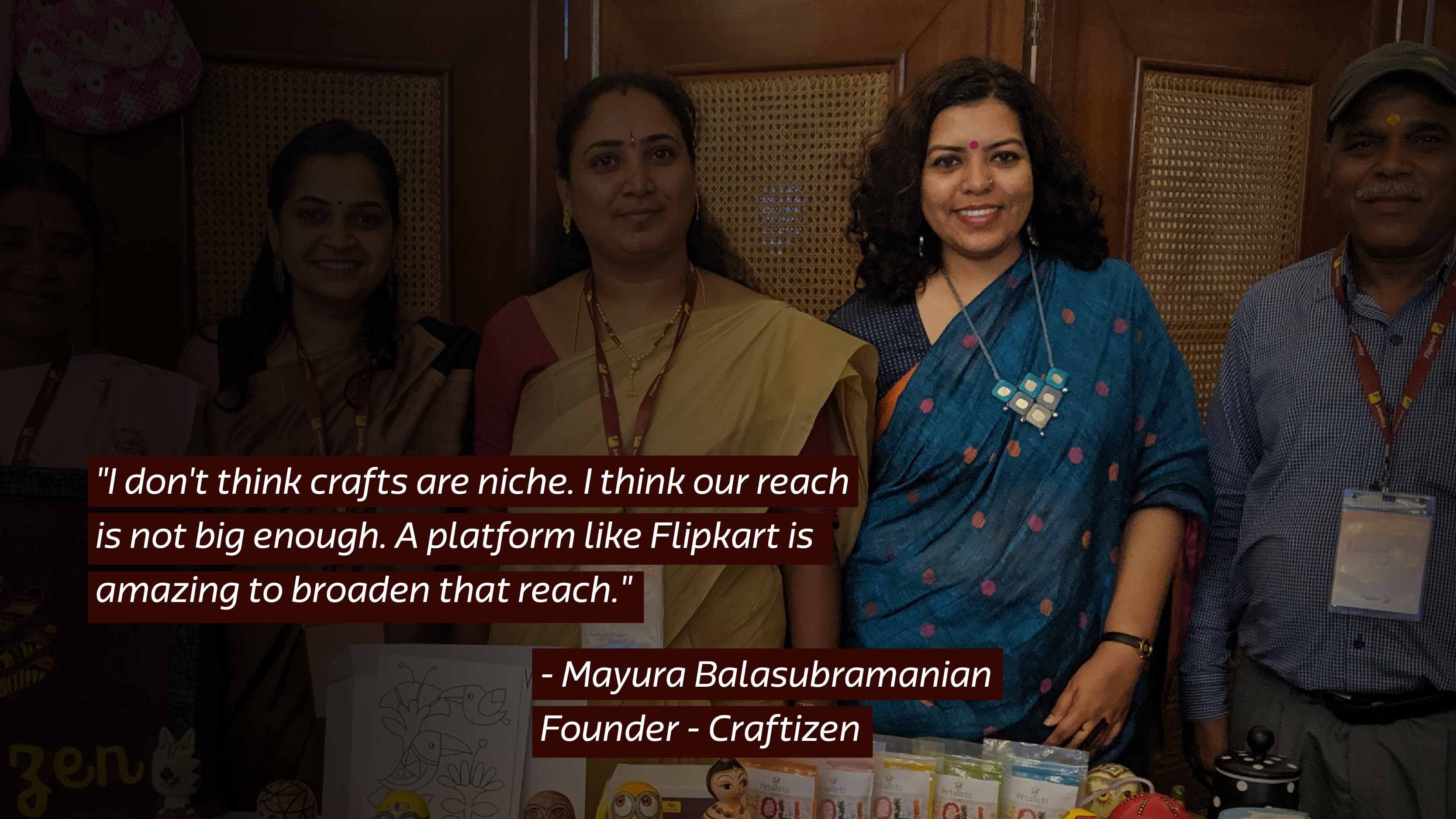 Headquartered in Bengaluru, Craftizen has 17 centers across Hyderabad, Bengaluru and Kolkata, supporting communities for whom craft is the main avenue for income generation. The organization, like many others that have partnered with Flipkart Samarth, works with women who are unskilled or unschooled and need flexibility to earn an income. Craftizen also helps to rehabilitate victims of human trafficking, ensuring that they don't stop at just skilling them in different crafts but also aid their path to a sustainable livelihood. 
For many of the non-profit organizations, partnering with Flipkart Samarth also helped boost one of their fundamental tenets — that artisans across India are able to work and earn their livelihood without having to leave their homes for menial jobs in bigger cities. 
"A number of the women we work with can only spend 3-4 hours a day on the craft as they have other responsibilities. We also want them to be able to earn and support their families without having to travel away from their communities and loved ones," explains Mayura.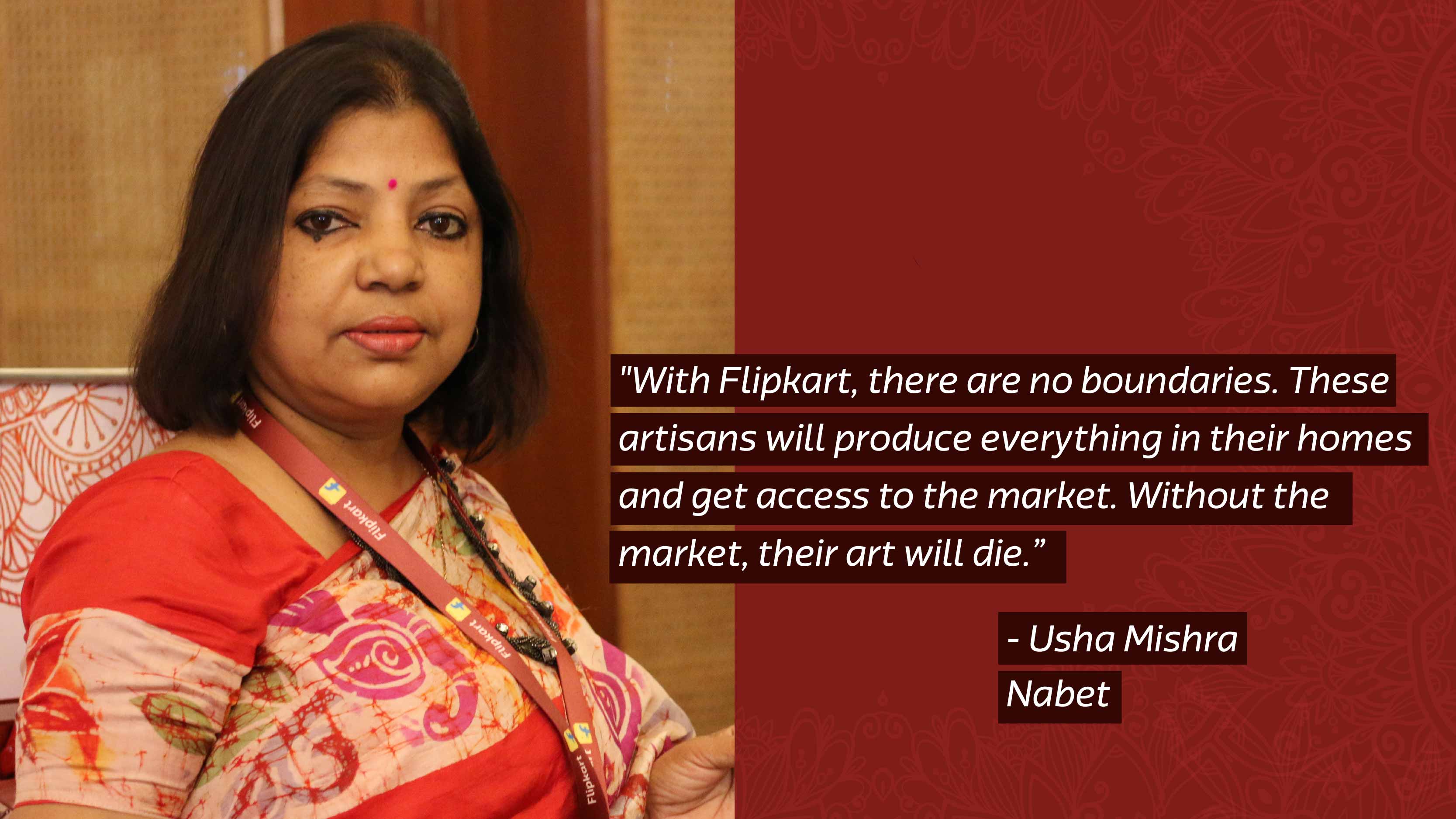 Nabet, another NGO that has joined hands with Flipkart Samarth, trains artists in their hometowns and has 24,000 artisans working on Madhubani art-inspired products. "Not all of them can travel or open up stores to display their wares in different places," says Usha Mishra, Managing Trustee, Nabet. "With Flipkart, there are no boundaries. These artisans will now get to  produce everything in their own homes and get access to the market. Without the market, their whole art will die." 
A country of artisans
Manzar Hussain Shah was just 18 when he registered his cooperative society that trains women in traditional handicraft in Kashmir, a region that depends heavily on tourism and handicraft.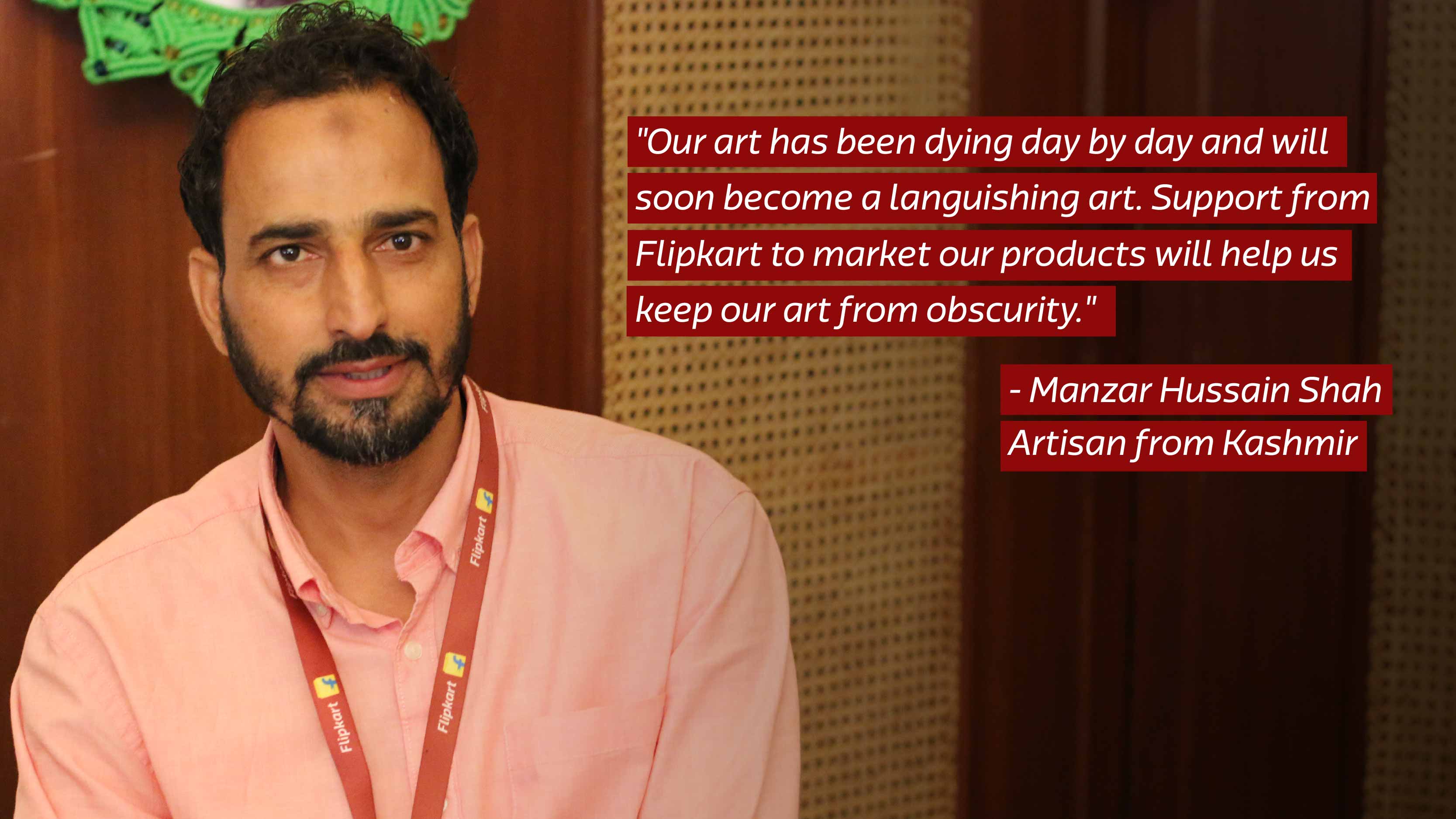 "I was born in Srinagar into a family of artisans. Our main craft is papier mache," he says. Now 42, Manzar, through his organization and in partnership with NGO Anuna, works with over 5,000 artisans, mostly women, in the volatile region of Shopian and remote areas of Ladakh.
Anuna is among the NGOs partnered with Flipkart to help showcase and market handicrafts from different regions in India. "We've already spread awareness about e-commerce to the artisans," Manzar adds. "The best thing about this is that there will no longer be middlemen. Artists can directly sell their work to a wide audience." 
"Our art has been dying day by day and will soon become a languishing art. Support from Flipkart to market our products will help us keep our art from obscurity," he emphasizes.  
For Nishat Begum, whose organization has also teamed up with Anuna, the benefits of e-commerce for her community of artisans are multifold. "Sales will go up, income will go up, standard of life will improve for the women and their families," she insists.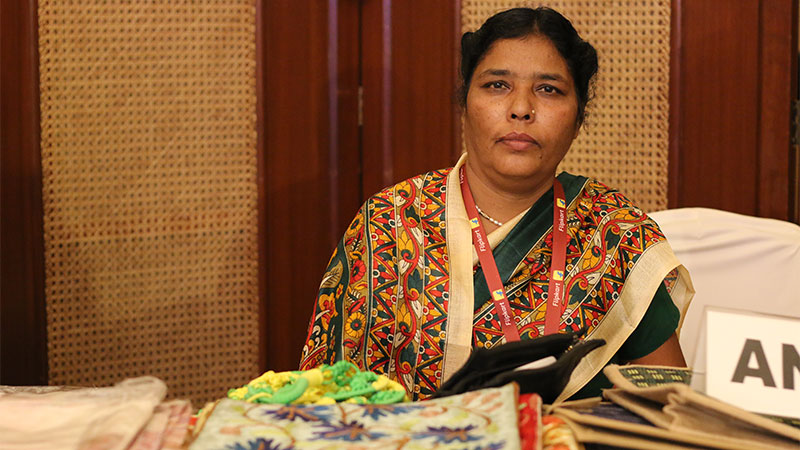 Active since 1990, her organization operates mainly in Bhopal and helps skill and support women in areas affected by the Bhopal gas tragedy of 1984. "With this, many women in Bhopal will be able to fulfil their dreams," she smiles.  
So far, 120 women in her organization who work with crafts like zari, zardosi and macramé have undergone e-commerce training that teaches them the nitty gritty of running an online business. "The women have the training, but to operate and execute their business is a big deal and now they'll be able to do that," she adds with pride.  
The art and soul of India
For many of India's small towns and villages, art holds special pride of place. This is especially the case in Madhubani, where the town's namesake artform is a way of life for many of its residents. "It's in the blood of Madhubani and goes back ages," says Sumant Kumar Jha, a Madhubani native who works with Nabet to promote the work of Bihar's artisans. "When people had kutcha houses, they would paint on the walls to mark special occasions. Even now, in villages, mitti houses are adorned with Madhubani art."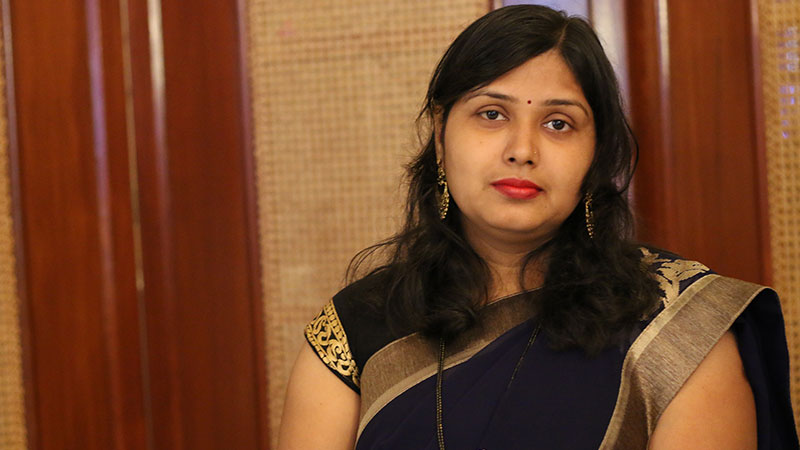 Bindu Jha, also from Madhubani, has been practising her art for over 12 years. A sociology graduate, Bindu learned the artform from friends and family at a young age. "I didn't really want to study so I decided later on to do this full time," she says. "This is my permanent income, but so far work has not been so permanent — there's no guarantee that my work will sell. I'm hoping that with Flipkart, our work is showcased to everyone across the country. If I get orders, it'll be great!" she beams. 
The artisans here too are banking on the Flipkart marketplace for exposure. 
"Madhubani is world famous but so far we have not been able to access the market. With Flipkart Samarth, we want that the Indian public should also get access to our beloved art," insists Sumant, adding, "Once our market increases, the artists' income and daily lives will get better."
Sustainable change
When Julie Route, a former public health worker, started working with underprivileged families, she found that a number of kids were suffering from thalassemia, a genetic disorder where the body makes an abnormal form of haemoglobin. Most of these families had little or no income for treatment.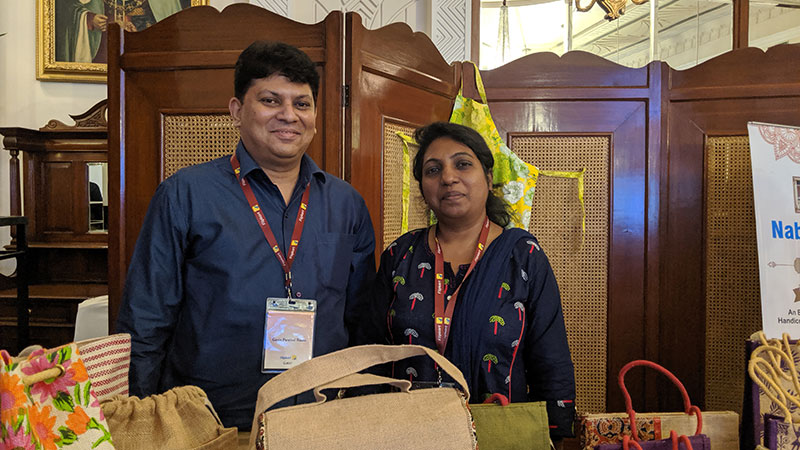 Today, Julie and her husband Gavin run Ecostripes, an enterprise that works with artisans to create household products using jute and other fabric. Every quarter, 10% of the earnings goes towards the treatment of children with thalassemia. Over a hundred children suffering from thalassemia benefit from the proceeds.  
"The thing with donations is that you can't get a contract or a commitment from donors to contribute. That's why we decided to start something that would sustain the cause in the long run," she explains. 
Ecostripes procures products from artisans across Tamil Nadu and also trains the wives of Indian Army soldiers to make items like aprons and jute bags. 
"They can create these products but now, with Flipkart Samarth, we have a channel to market these products to a wide audience," Julie says, adding, "This is one of the best initiatives so far."
The art of going green
Like Ecostripes, most of the Flipkart Samarth partners produce crafts that are eco-friendly.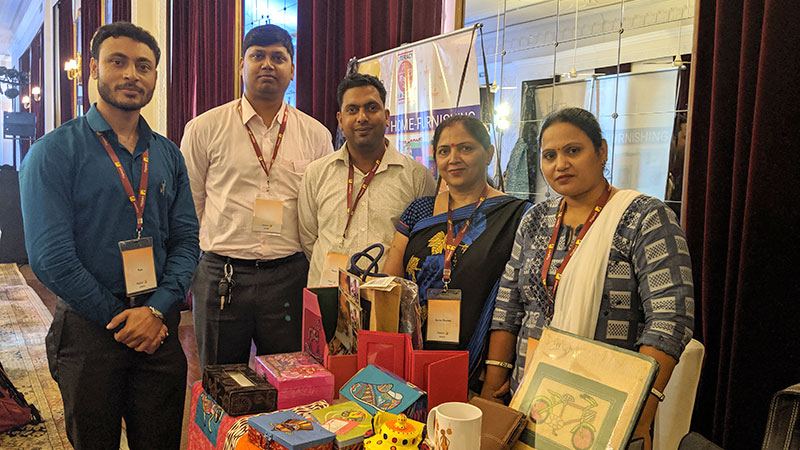 Indha, which works with traditional artisans sourcing the best of local skills from across India, produces goods that are 100% recycled. "We use recycled material to make a variety of products. Our patchwork blankets are all made using discarded material," says Sarita Sharma, an artisan associated with Indha.  
Craftizen too turns to upcycling for many of its products. "There's nothing more eco-friendly than craft. It's a sector that uses very less energy, our products are made from natural material and sourced locally, ensuring that the carbon footprint is minimal," says Craftizen founder Mayura, who herself wears a neck-piece made using discarded silk threads which would otherwise be burned. 
Savita, Manzar, Bindu, Nishat, Radhika and hundreds and thousands of artisans like them have long toiled to keep India's traditional arts alive. And each of them draws  hope from e-commerce — from recognition for their work, to preservation, and to access and sustainable income. But they all trust, emphatically, that the move will only make their lives better.
"There will be harmony at home, our lives will be better," says Savita. 
"I feel good about this. My family is also excited. I'm proud to be standing on my own two feet," adds Radhika.
---
Photographs: Sophia Stephen
---
Read inspiring stories about guts and entrepreneurship