With Flipkart and e-commerce, this community of weavers from Odisha has taken its renowned textile handicraft and handloom skills nationwide. In this story, young Chitrangan Pal represents his community as a Flipkart seller and talks about how this work is an integral part of their culture and that, with changing times, traditions too have evolved for the best.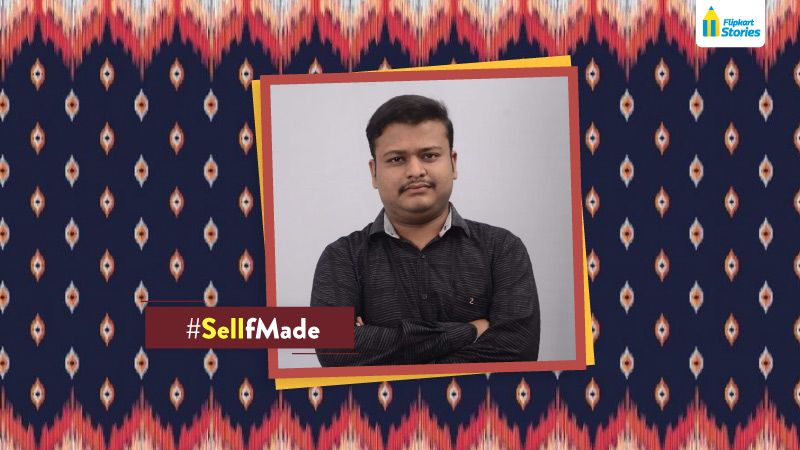 My name is Chitrangan Pal and I am 22 years old. I became a Flipkart seller in 2019. I hail from Cuttack in Odisha.
I am part of a community of weavers. We hand-craft and sell Sambalpuri sarees that are made with Katan and Ikat silk. This has been our work and tradition for over 100 years.We sell handloom sarees, dress materials, stoles, dupattas, table linen and kitchen linen. We have a handloom clothing range for all age groups.
Flipkart helped us in listing over 200 of our sarees when I started selling online. I am proud that the products from the state of Odisha are getting visibility. Flipkart has also helped us to market our products nationwide. Before joining Flipkart, we were selling our products in our village or state, but now our products are available to customers across the country.
We are a community of 1,000 weavers and 200 designers. This means that 1,000 families work together to produce these handloom sarees. After we buy raw materials like silk and cotton, we distribute them among the families in our weaver community. Once the design requirements are handed over to them, they make the handloom sarees in their homes.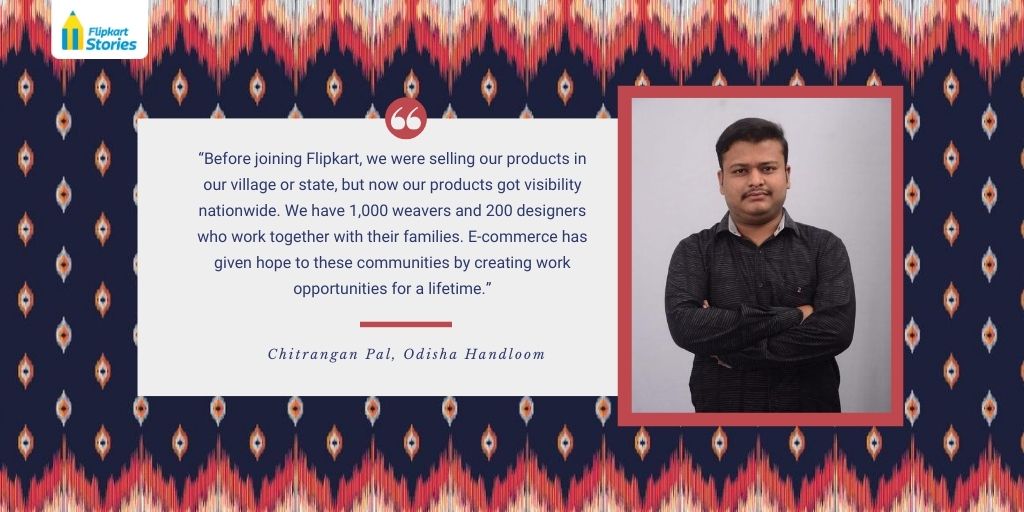 Before Flipkart, we were traditional saree sellers for about 40 years and we worked with the same designs. Our customers were also limited to Odisha and Kolkata and not many other states knew about our traditional handicraft and skills. Our profit margin was not great and the designs remained old-fashioned.
Selling online has helped us study and understand market trends and location-based selling. Now we know where demand is high for different sarees and designs. Many of our products go to Bengaluru and other southern cities. We have a lot of customers who purchase silk products in metro cities and cotton is in very high demand in the neighboring cities.
Selling on Flipkart, our profit margins have also increased significantly. The surge in demand for our products means more work and more opportunities for my people to earn their living with dignity.
As told to Jishnu Murali with additional inputs from Pallavi Sudhakar.
---
Also read: Dreams Uninterrupted – A Surat Family Business Navigates Uncertainty Through E-commerce
Dreams uninterrupted: A Surat family business navigates uncertainty through e-commerce