Meet Captain Indraani Singh, an airline pilot who founded Literacy India and Indha Crafts to help women and children in India's underserved communities. A grassroots changemaker, she often visits these communities, often turning up in her pilot's uniform to surprise them! Recently, her organization, Indha, partnered with Flipkart to ensure that their artisans had access to a pan-India customer base and a more sustainable income. Read her story.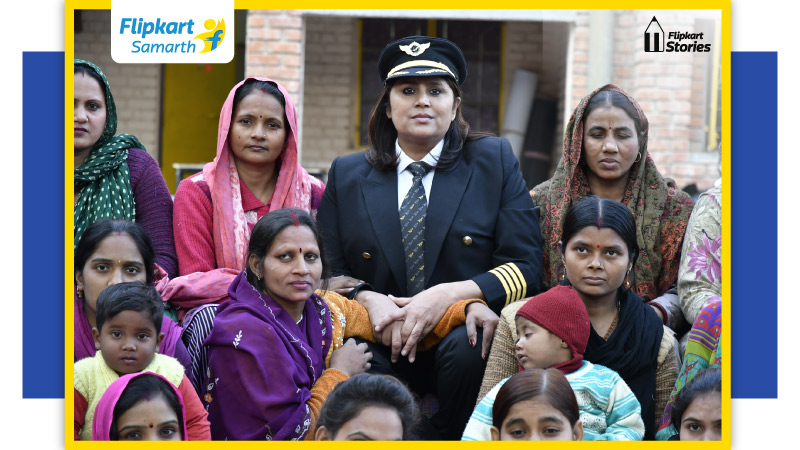 "With Flipkart, we feel cared for." – Captain Indraani Singh, Pilot, Air India, and NGO partner, Flipkart Samarth
---
The first-ever woman in Asia to fly the Airbus 320 and the world's first woman commander on the wide-bodied AIRBUS 300 — Captain Indraani Singh needs no introduction in the world of aviation. But there is another side to this trailblazer that flies a bit under the radar — amidst her busy schedule, Captain Indraani Singh is also the founder of Literacy India, a non-profit organization that educates underprivileged women and children, empowering them to become self-reliant and employable, and Indha Crafts, which imparts vocational training is various crafts to women and helps them market the products they create.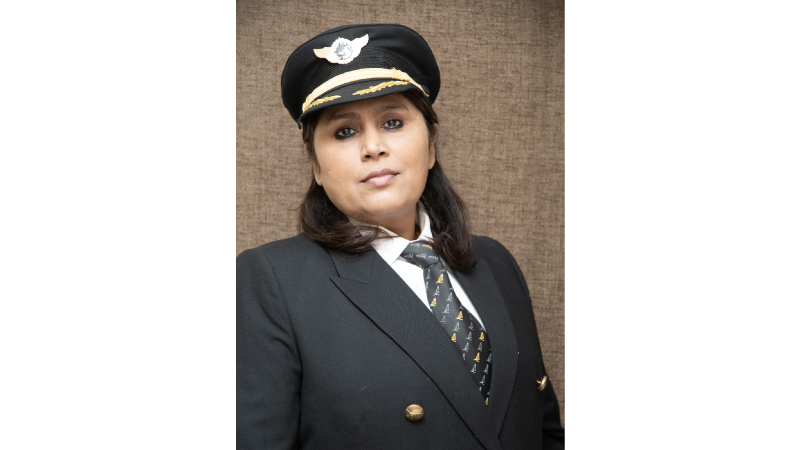 Recently, Indha Crafts partnered with Flipkart Samarth to sell their hand-made products on the platform, helping the women artisans expand their customer base to over 200 million customers. The partnership, says Captain Indraani, has had a positive impact in the lives of the people in these communities. Read Captain Indraani's inspiring story, in her own words.
In Her Words
I've been a pilot with Air India for the last 33 years. While my journey being part of the national carrier has been wonderful, it has also been instrumental in helping me empower women in villages and rural parts of our country. I've been able to inspire the community by showing them what a woman is capable of. I see it as my duty to go to these communities and try to inspire them to make the best out of their lives. Sometimes, I even turned up in my Captain's uniform to drive my message across.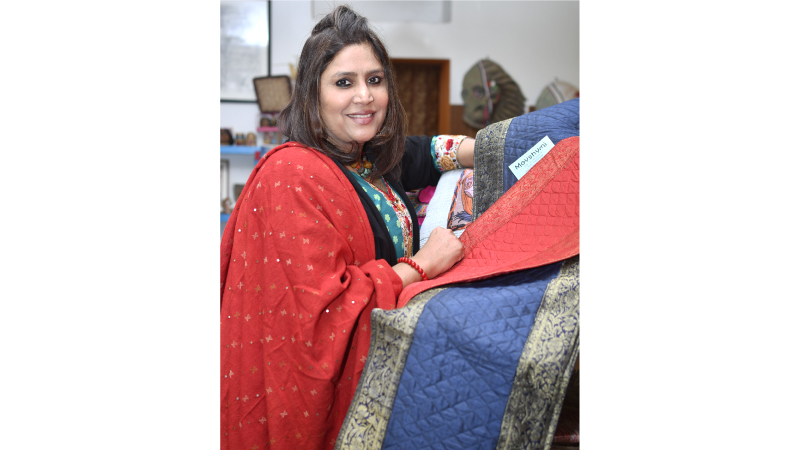 After seeing me and hearing what I had to say, the men and women in many of these villages began to understand the benefits of the women exploring their creative skills and talents. India has a large talent pool of skilled individuals but most of them neither get the opportunity nor the exposure to exhibit their talents.
I founded Literacy India, a non-profit organization, to educate women and children in the underserved section of society. In the beginning, I started working with the children, and then we helped transition their mothers too, empowering them to become self-reliant and employable. We started helping and training them in several skills. Literacy India is not only about the crafts or commercial market. We also offer learning opportunities in organic farming, kitchen gardening, beautician courses, and various other disciplines.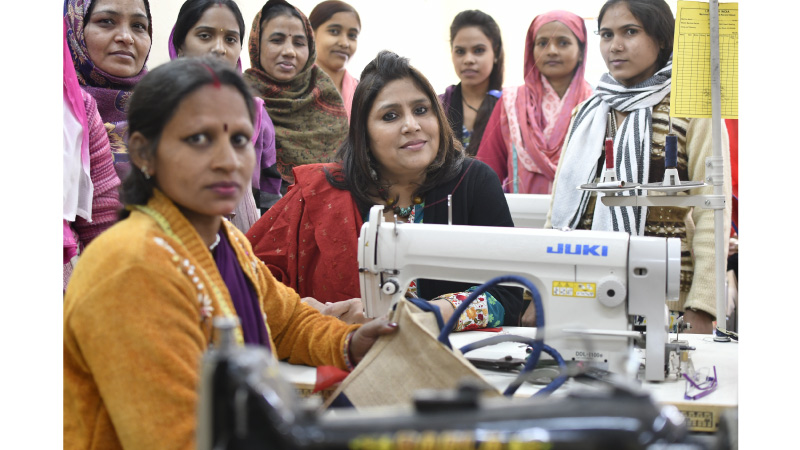 India is a land of talent. If you go to any part of India, you will find talent. What's lacking is opportunity. So, what we needed in place was a platform where this talent could be monetized towards a sustainable income. And that is the purpose of Indha. We then connected with Flipkart Samarth and started selling online. In fact, it was one of the volunteers helping us, who suggested selling on Flipkart. His name is Tanveer. I believe he's working with Flipkart in Bengaluru now.
With Flipkart, we feel cared for. Firstly, other than helping us sell our products, they come back to us with the best of product promotions according to customer demand, they tell us how to list trending products and introduce variety in our listings. These things help us while marketing the products and in turn help the artisans behind the exquisitely crafted products. Secondly, Flipkart has been instrumental in our B2B sales. Many other sellers have also contacted us to connect and grow their business.
With all this and my commitment to Air India, I barely have any time to keep a close eye on the business. My husband, Kirat Singh Grewal, takes care of the business in my stead when I'm flying. I wouldn't be able to do any of this without him.
Ever since we joined hands with Flipkart Samarth in 2019, we've seen a tremendous increase in sales. And we're seeing the positive impact in the lives of the very community we're trying to uplift!
When I first began this journey, people, especially the men, had many questions they wanted answered. How would the artisans be earning money with these skills? How would it be beneficial? How is this additional income going to change their lives? Today, the story is different. It's a whole new chapter in their lives. The women contribute significantly to the household's income, they've started helping with their community's healthcare, education and their independence is seen as a strength.