Read this article in
मराठी
Having worked 18 years in the mattress manufacturing industry, Sadik Hussain watched his peers progress and move forward, and couldn't wait to do the same. Determined to forge his own destiny, he started a business with the skills and experience he had in abundance. Today, this differently abled Flipkart Samarth seller runs a profitable business and is proud of his journey. Read his heartwarming story and be inspired.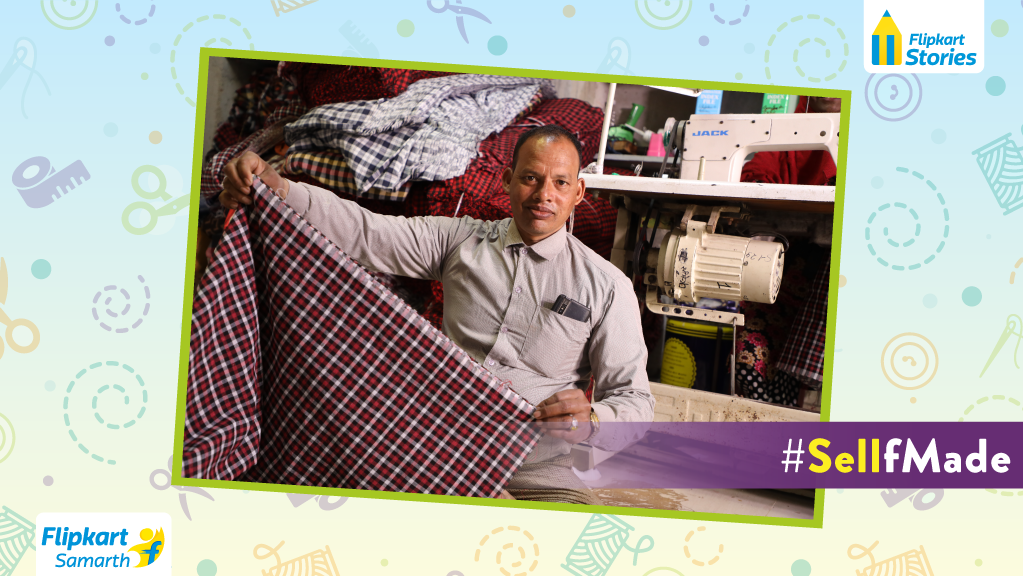 My name is Sadik Hussain. I am a #Sellfmade Flipkart Samarth seller. I run a mattress manufacturing company in Jaipur called Comfort Zone.
I started my business selling offline and have been in this industry for 18 years. I was getting four to five orders per day and, back then, I was making these products myself. My son watched me as I worked hard to grow my business — I used to go from store to store across the city to sell these mattresses. One day, my son had the idea of taking my company online.
When I started selling online my sales shot up. It went up to eight to nine pieces per day initially and today I'm selling around 40 pieces every day. Around 80% of my business comes from Flipkart.
It was during Flipkart's The Big Billion Days seller event that I met the Flipkart team face-to-face. There, they came to know of my disability.
One of the main reasons that I began selling online was because it meant that, unlike my offline business, I did not have to go door to door to different shops, climb stairs and so on. That used to be a bit of a problem for me.
The Flipkart team told me about their Flipkart Samarth program, which I came to understand was a program that further enabled businesses owned by women, persons with disabilities, artisans and weavers. I shared my documents and soon a Flipkart representative called me and said that I had been listed as a Flipkart Samarth seller.
My products soon had the tag of Flipkart Samarth, which helped me gain more visibility. My commission fees were also cut down, which helped even more to increase my sales.
The demand for my products now is high so I require a team to make these mattresses and meet my customers' demands. I have hired 12-13 staff members to help me. I take pride in the fact that I didn't sit back and let them do the work. I share the work with them and I still enjoy making some of the products myself.
In my experience, business goes hand-in-hand with life. If business is good, life is good. And at Flipkart, there's no limit on growth and visibility.
Flipkart's Assured program helps a lot here. If we meet Flipkart Assured's quality standards, our products will have the "Flipkart Assured" label when they are listed on the website. As more and more customers see the label, they know that these products meet Flipkart's highest standards in quality. So the demand for the piece rises and it sells well. This is one of Flipkart's best benefits for sellers.
I've also brought variety to my products — including my bestseller, the three-fold mattress! Today we also sell sofa-cum-beds. And I make mattresses of various sizes to meet different customers' needs.
Before I went online, I could only tap into the local markets in Jaipur. Today, I'm selling to a pan-India market. In fact, most of my orders now come from south India.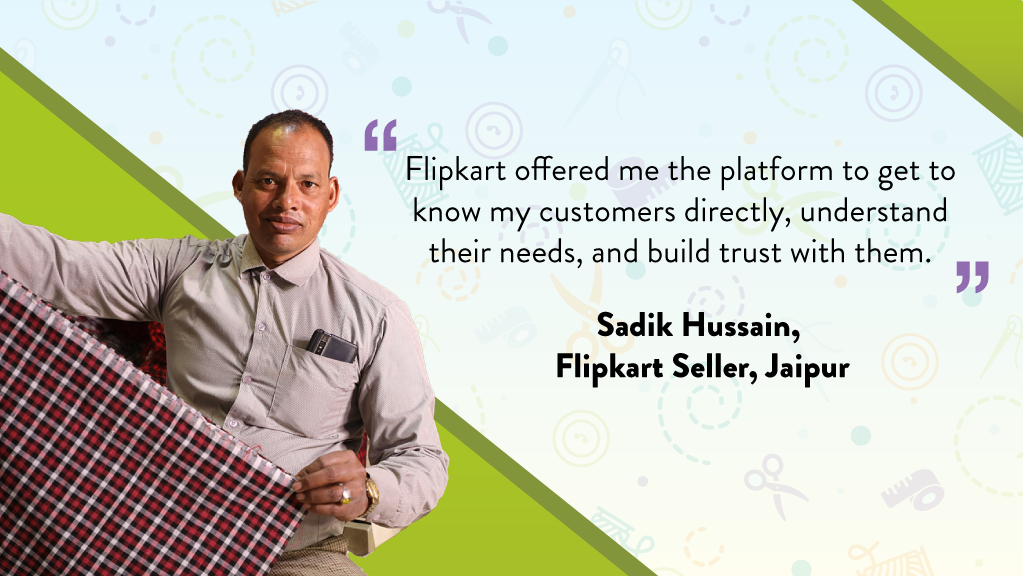 The Flipkart brand instills trust and to keep that trust is the job of sellers like me. I intend to keep working as a Flipkart Samarth seller and keep growing with them.
Having been accepted as part of the Flipkart family, I feel pride. Working with Flipkart changed my life. I come from a humble family and now that I'm doing so well, I feel respected in society. Flipkart is very dear to me.