When Meghdoot Herbal was founded 35 years ago in a remote village near Lucknow, its aim was to create jobs for those living nearby. In early 2020, when a global pandemic threatened the very purpose of its existence, the traditional family-owned business, and now a Flipkart Samarth partner, adapted to the crisis and leveraged e-commerce to tide through difficult times. Supported by the Flipkart Samarth program under the aegis of an MoU signed with the Government of Uttar Pradesh, Vipul Shukla's family business has paved the way for similar enterprises to take the plunge and realize success. Read their incredible story.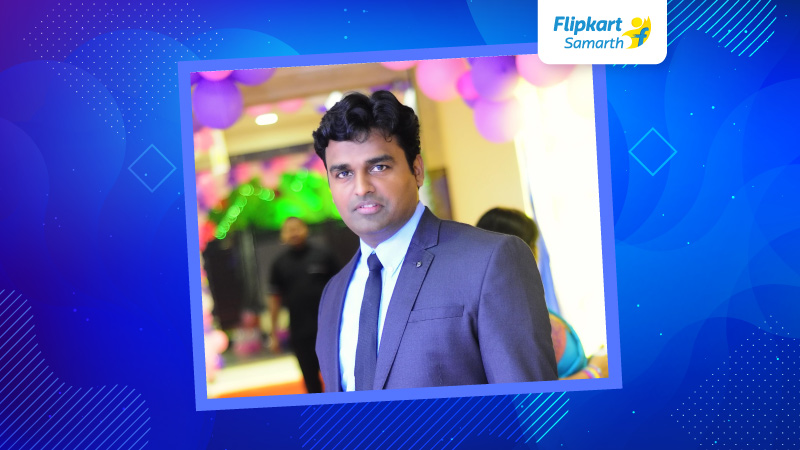 In 1985, Vipul Shukla's grandfather used all of his savings to begin a small business manufacturing Ayurvedic products in a then-remote village near the city of Lucknow, Uttar Pradesh. Meghdoot Herbal was a modest set-up at the time — it included an office and a production plant meant to provide employment to the people living nearby. Soon, it registered with the UP Khadi and Village Industries Board (UPKVIB).
The company and its many herbal concoctions have been part of the village and the family for three generations now, with the mantle passed on from grandfather to father and now Vipul and his brother Vishwas, who run the day-to-day business. 
Despite what he calls the many inhibitions he had about e-commerce, it was Vipul who eventually took the traditional family business, which manufactures herbal and other natural products and Ayurvedic medicines, online. Meghdoot Herbal became a Flipkart Samarth partner just over a year ago. 
Flipkart launched its Samarth program in July 2019 to bring India's artisans, weavers, and handicraft producers onto e-commerce, by easing their entry with targeted benefits that reduced the cost of setting up and operating an online business. Flipkart Samarth, since then, has continued to work closely with reputed NGOs, government bodies and livelihood missions to identify and embrace such groups including rural entrepreneurs, women-led enterprises, differently-abled entrepreneurs, artisans and weavers.
Delighted to sign an MoU with @UPGovt @UP_KVIB on the occasion of #GandhiJayanti to support Khadi industry in UP. Sincere thanks to Hon'ble CM @myogiadityanath , Pr. Secy @navneetsehgal3 for the support to @Flipkart as we bring khadi weavers & artisans online. #खादी_महोत्सव2019 pic.twitter.com/7ZWYcumNU1

— Rajneesh Kumar (@rajneeeshkumar) October 2, 2019
Playing a significant role in building capabilities within the rural and underserved society of the country, Flipkart Samarth today supports the livelihoods of over 500,000 artisans, weavers and micro-enterprises across India.
On October 2, 2019, the Flipkart Group signed an MoU with Uttar Pradesh Khadi & Village Industries Board, in the presence of the Chief Minister of Uttar Pradesh, to enable the state's weavers and village industries that are registered under the board.
"I'll admit we were late in starting our online campaign," says Vipul, a self-professed amateur in the online space, adding, "To be straightforward, we need all the support we can get. We're just learning the basics." 
Surviving a pandemic
It was sometime in late January 2020, explains Vipul, that they began to hear news of the gravity of the coronavirus pandemic. Sensing the challenging times to come, both for businesses and customers, the team quickly decided to introduce a product they never had any plans of launching until now. 
"We added sanitizers as a product in late February. At that time we got some response here and there but the demand for it exploded sometime online in the beginning of March," he recalls, adding, "There was also a gap in the sanitizers market, which we captured."
"At one point in March, our sales in a single day was what we would've done in a whole month," he says, acknowledging that fewer active businesses and e-commerce opened up opportunities to serve a larger customer base which, in turn, got to know of their brand.  
While sales are a priority, as they are for any business, Meghdoot Herbal's mission is also to create employment opportunities for people working nearby. The majority of its factory workforce lives within a 10-km radius. The production plant employs 300 people from the neighborhood, of which almost 40% are women, employed mostly in the packaging section. Those with an M Sc or other postgraduate degrees work in the lab or in production. 
"Our products are both handmade and hand-packaged," Vipul explains. 
When the lockdown was first announced, the employees were unable to come to the production plant. "That was a concern for us. But we were able to contact local authorities and get essential passes for them. We also made sure to maintain strict safety precautions for our employees when they came back into work," stresses Vipul.  
Adapting to the new normal amid the pandemic, all employees are thermal-scanned before they come into the facility and it is now mandatory for them to sanitize and wash their hands every two hours. "Customers can rest assured that all our products are 100% safe," he insists.  
Due to movement restrictions during the lockdown, all of Meghdoot Herbal's products were packaged and shipped to customers across India from the Lucknow plant. "Everyone working with us was happy to see the effects of e-commerce," adds Vipul.  
Reimagining a traditional family business
Explaining the popularity of his herbal products, Vipul points to the age-old instinct in Indian households to turn to natural and traditional remedies to combat common afflictions like a cold or hair-fall.
"It's this traditional belief that makes customers turn to our products. And trust is established once they see the results," he observes, adding that e-commerce has helped him reach a whole new section of the natural product market. 
"Earlier, with offline reach, our products were sold mostly to the Hindi-speaking belt of Uttar Pradesh and Madhya Pradesh, among others," he explains. Once the family business went online, Meghdoot Herbal saw orders pour in from customers in Karnataka, Maharashtra and even Kashmir. "That felt really good!" he exclaims. "We now get emails about our products from across India." 
A graduate from IIT (BHU), Vipul has big plans for the family business, which he came back to as soon as he earned his degree. "The only reason I went to IIT was to get a quality education. A 9-5 job was never for me," he says, brushing off the feat of getting into one of the country's premier institutes and insisting that he'd rather be home, where his heart is.   
With a growing clientele and a foray into e-commerce, he is confident that Meghdoot Herbal will do even better in coming years. "Earlier, it was mostly people who were 40 and above that gravitated towards our kind of products. But now, with the increasing demand for natural products, people as young as 20 buy it. It's a good sign — a sign of acceptance." 
After the lockdown was eased, coming back to regular business presented its fair share of challenges, but Vipul credits his partners at Flipkart for their prompt solutions and logistical support. 
"Flipkart has been supportive in every which way possible," he says. "Koi gila shikwa nahin hain. Jo hoga accha hoga."
For years, India's #artisans have struggled to keep traditional art alive. With #FlipkartSamarth and its NGO partners, they now have access to a pan-India market for their incredible crafts. Read their stories of hope and hard work. @Flipkarthttps://t.co/CbhOLAGstX

— Flipkart Stories (@FlipkartStories) June 24, 2020
With the support of the Government of Uttar Pradesh, Flipkart's Samarth program aims to empower more small businesses like Vipul's by enabling them with the platform strengths and support to reach markets across India. 
"I am delighted that the MoU between UPKVIB and Flipkart is driving real change on the ground through increased inclusion and market access for Khadi entrepreneurs from Uttar Pradesh," said Dr Navneet Sehgal, IAS, Additional Chief Secretary, MSME, Export Promotion, Khadi & Village Industries, Government of Uttar Pradesh. "It is especially heartening to see a businessman from Lucknow become a top seller of the Flipkart Samarth program in such a short span of time. His story of success is sure to inspire many more people to partner with e-commerce platforms under the UP Government's various initiatives. We look forward to partnering with Flipkart more closely as we endeavor to take a large part of the state's businesses, and unique products, online."
To know more about the Flipkart Samarth program or become a partner, please click here. 
---
Also read: Embracing e-commerce with Flipkart Samarth, India's traditional artisans welcome a brighter future