Bengaluru-based StoneSoup started just over 5 years ago with an aim to make sustainable living accessible to all. Not only are all their products proudly 'Made in India', the eco-entrepreneurs also found a way to empower women in village Self Help Groups across south India. Read on to know how this Flipkart Samarth partner does it!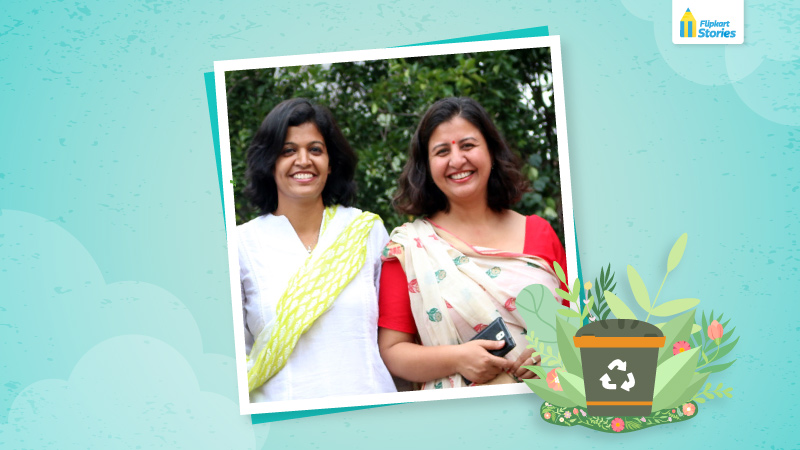 In this story: All about Flipkart Samarth partner StoneSoup and its impactful work across ecosystems.
---
"I always thought that if I vote and segregate my waste, my job as a citizen is done and the rest the government can handle!" jokes Smita Kulkarni.
"But if educated people like us don't step in now, we will be leaving behind a mess for our kids," she adds, immediately turning serious.  
Smita is co-founder of StoneSoup, a Bengaluru-based company that provides convenient solutions to anyone who wishes to go green. StoneSoup recently joined hands with Flipkart as a Samarth partner and lists products like compost kits, menstrual cups and reusable cloth sanitary pads on the platform. 
Smita, a Computer Science engineer by training, and co-founder Malini Parmar, an alumnus of IIM Kolkata, were eco-warriors even before becoming eco-entrepreneurs.
 "When we were part of neighborhood activism for waste segregation, we realized that even after segregation, the amount of waste was so huge that there was no infrastructure to take care of it," she says. Soon, she and her group decided to take it upon themselves to teach people how to live sustainably and how to compost at home. 
"But at that time there was just one shop in Indiranagar, Bengaluru. People need sustainability to be easy. You can tell someone to live a sustainable lifestyle, but the products to enable them to do that need to be as accessible as any other product," she insists.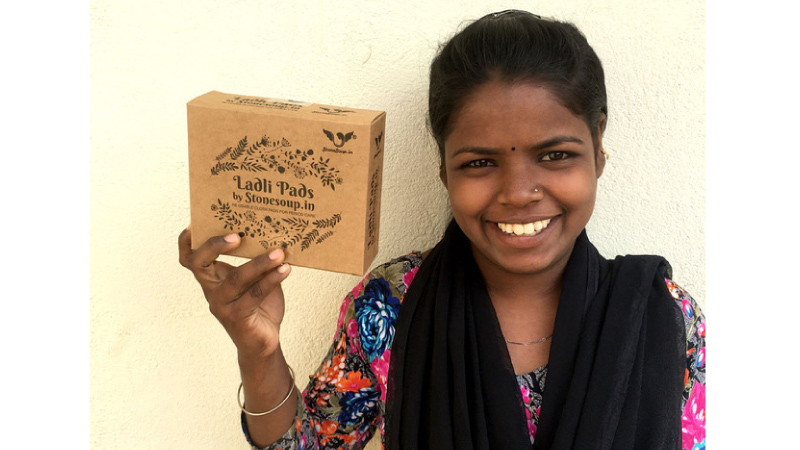 So a little over 5 years ago, a group of 'typical middle class working women' decided that, in addition to being activists, they would turn entrepreneurs to provide easy sustainability solutions to ordinary citizens. And StoneSoup was born.    
"We also needed sustainability to be at people's doorsteps to make living green easy. What better way to reach the masses and ensure sustainability at people's doorstep than to sell on a platform like Flipkart?" she says of their decision to become a Flipkart Samarth partner, opening up their products to over 200 million customers who shop on the platform.    
All their products — from compost kits to menstrual cups — despite seemingly having a completely different consumer base, is linked to the garbage story.  
StoneSoup says that because of its products, "12 million pads have been diverted from the landfill, 10 tonnes of wet waste is composted in our composters daily, there are 5 million less plastic bags in the world because of our cloth bags."
While all of their products are proudly 'Made In India', their reusable pads are handmade by women who are part of Self Help Groups (SHGs) across the country's villages and small towns.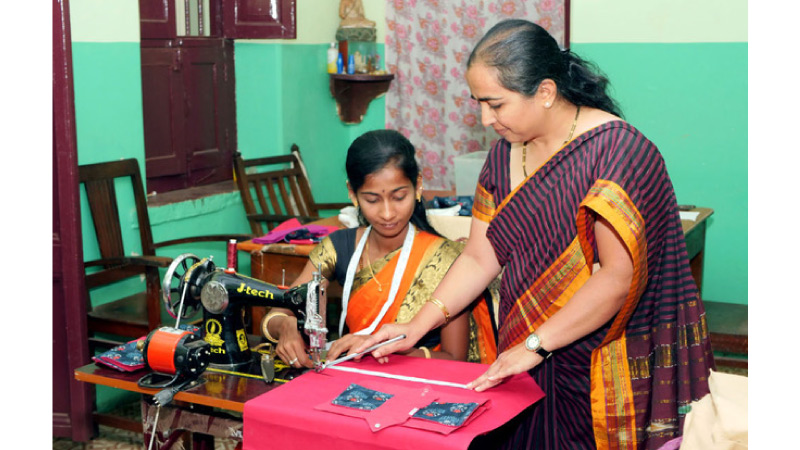 "We work with 20 SHG communities," explains Smita. Of them, 5 are in Bengaluru rural and the rest are spread across Tiruvannamalai and Dindigul (in Tamil Nadu) and Bhadra, Dharwad and Mandya (in Karnataka), among others. 
Today, over 110 women benefit from the employment generated through the partnership. "This ensures livelihood generation for women with children who need to be home and also need the income for their families and daily lives. They have machines at home so they do the work from their homes while taking care of their kids and juggling other responsibilities." 
The delivery timelines depend on the women and how much time they are able to commit. Some of their partner centers also work with women with disabilities. "For example, in Dindigul, one of the centers is run by a para-athlete and women with disabilities are employed in the packing department." 
During the lockdown, cloth pads saw a dip in demand which would mean less work opportunities for women from the partner SHGs. So the team brainstormed — can we use the same material and make masks? "We got on a video call to finalize measurements and styles. And they got it. The masks pulled them through these months," stresses Smita.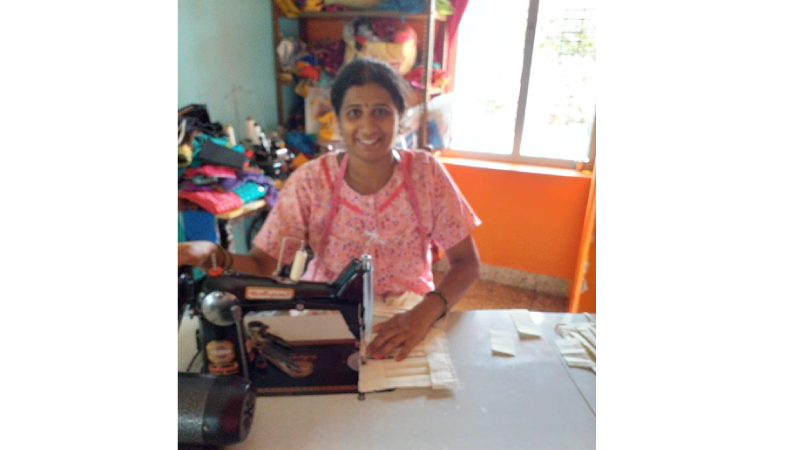 For its compost kits, however, StoneSoup saw demand surge during the lockdown when garbage collection in many places was interrupted. "People realized that it's the wet waste that stinks the most!" she says, laughing. 
In May, the sales of their menstrual hygiene products were back to pre-COVID-19 numbers.
Originally from Mumbai, and now based in Bengaluru, Smita says she's a techie turned neighborhood activist turned social entrepreneur. She spent 10 years in the IT sector before pursuing her passion full-time. 
A founding member of Bangalore Eco Team, she led a city-wide movement to ban single-use plastic in the city. Post the ban, she also worked with the government to help implement it. 
Recently, StoneSoup's all-woman team won two awards at the FlipStars Awards, an annual ceremony to honor Flipkart's top and upcoming sellers. "That gave us so much visibility and really put us out there among all the online sellers," she insists.  
Her philosophy, she says, is to tell people to switch to a sustainable lifestyle not because it's good for the planet, but because it's healthy for them. "I think the minute we take care of our health, we end up taking care of the environment and automatically the pocket," she explains. 
"Our waste is not going anywhere. For every disposable, there is a reusable and it takes very little for us to make the switch," she adds.