As part of the Flipkart Samarth-TRIFED partnership, artisans and craftspersons from the remotest corners of India are showcasing tribal and indigenous art products on Flipkart this Big Billion Days. Read on to know more about their heritage-rich #ArtFormsOfIndia, and be sure to support them this festive season.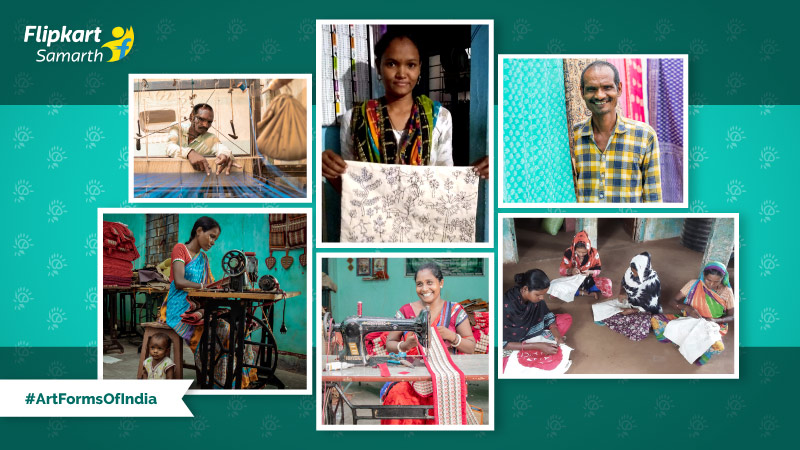 Simple yet meaningful, rustic yet rich — indigenous and tribal art forms are an important part of India's vibrant art heritage.
The Tribal Cooperative Marketing Development Federation of India (TRIFED), administered by the Ministry of Tribal Affairs, was established in 1987 to promote tribal art and craft and handlooms. Responsible for promoting and marketing products made by tribal craftsmen across the country, it impacts close to 3,50,000 tribal people in India. The apex body markets its range of exclusive handlooms and handicrafts under the Tribes India brand.
In 2020, Tribes India partnered with Flipkart Samarth to bring these products on an online platform, giving the art and craft, steeped in tradition, a modern market of over 350 million customers across India.
This Big Billion Days, artisans and weavers who are part of the program have curated a special line of products under the theme 'Artforms of India'.
Peek into the art and soul of India through their meaningful and heritage-rich work, and support the artisans directly on Flipkart this festive season.
---
Warli Art Products
Gujarat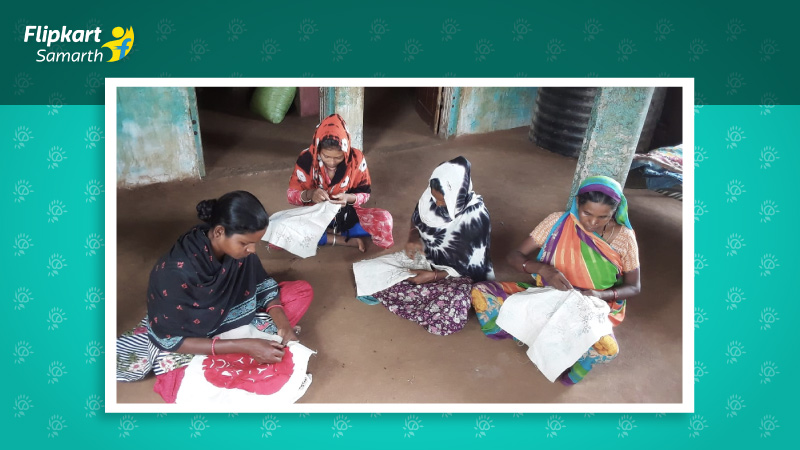 Warli art is a form of painting practiced by artisans of Dang district in Gujarat, traditionally composed by the Warli community found in the southern border areas of the state. Like many Indian art forms, Warli also has ritualistic significance – they are painted at the time of weddings and harvests. A central motif symbolizes the mother goddess and represents fertility or prosperity, executed in square shapes. The circle signifies the sun and moon, while the triangles are for human forms. Their art often captures and strives towards the harmony of man with nature.
Meet the makers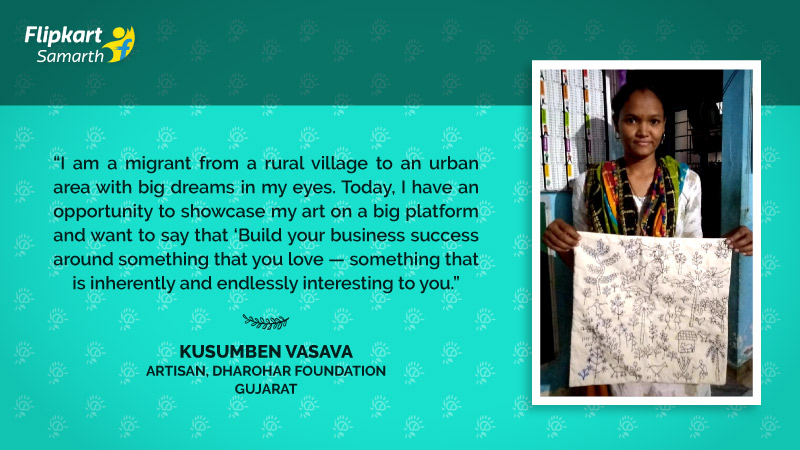 Click here to directly support these artisans on Flipkart.
---
Maheshwari Saree
Madhya Pradesh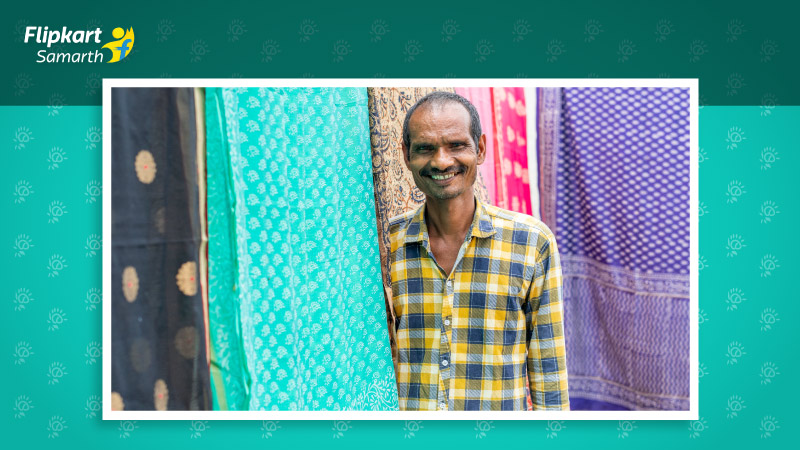 The conception of the Maheshwari saree dates back to the 18th century at Maheshwar in Madhya Pradesh. These sarees were initially made of pure silk, but with the passage of time, cotton yarn was introduced in the weft.The grandeur of the forts in Madhya Pradesh and their designs play an important role in inspiring the motifs on the Maheshwari saree.
Meet the makers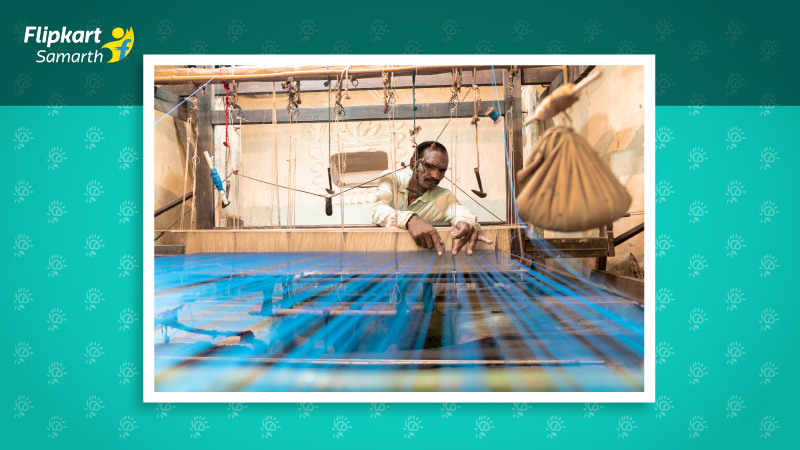 The artisans involved in the making of these sarees hail from Maheshwar, its birthplace. Their Self Help Group is called Maa Ahilya Samuh and the women in the group are members of the tribes residing in the area. They are highly skilled at manufacturing Maheshwari sarees, making it their primary source of income.
Click here to directly support these artisans on Flipkart.
---
Bagh Print
Madhya Pradesh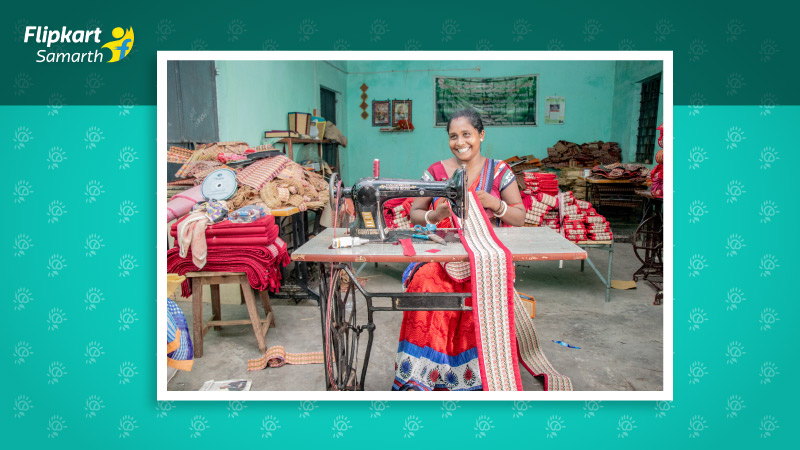 Bagh Print is a traditional hand block print with natural colours, an Indian handicraft practised in Bagh, Dhar district in Madhya Pradesh, India. Its name is derived from the village Bagh on the banks of the Bagh River. Bagh print fabric with replicated geometric and floral compositions with vegetable colours of red and black over a white background is a popular textile printing product.
Meet the makers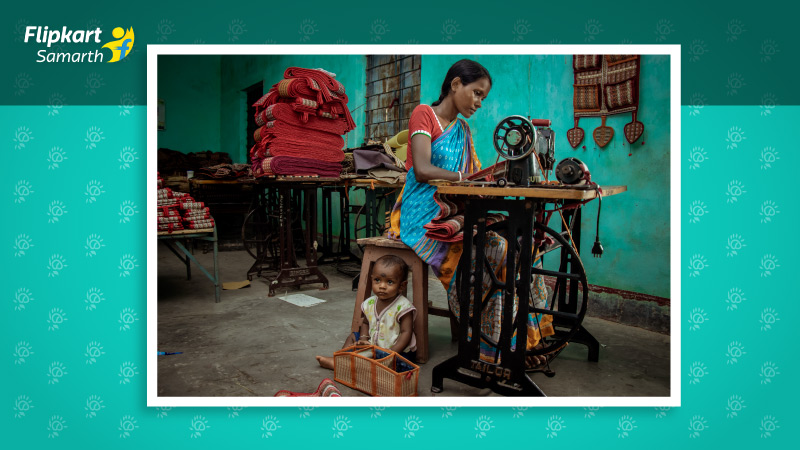 Thousands of artisans in Bagh in Madhya Pradesh's Dhar district were badly hit due to the COVID-19 lockdown as demand and sale of their traditional block-print fabric plummeted. This block printing work sustains the lives of workers from 25 to 30 neighboring villages, including Agar, Udiyapura, Mahakalpura, Ghatbori, Baki, Kadwal, Pipri, and Raisinghpura, who come to Bagh to work. The tribal group of people involved in the making of Bagh print textile and their families in the rural regions of Madhya Pradesh are completely dependent on the sale of their handcrafted goods to run their livelihoods.
Click here to directly support these artisans on Flipkart.