With innovation hard-wired into the Flipkart DNA, 2021 was a year filled with advancements. From big leaps in our sustainability practices to enabling our customers to make informed choices, empowering India's startup ecosystem and more, these initiatives furthered our goal to innovate for India. Read our top stories for the year here to see how they created both value and opportunity.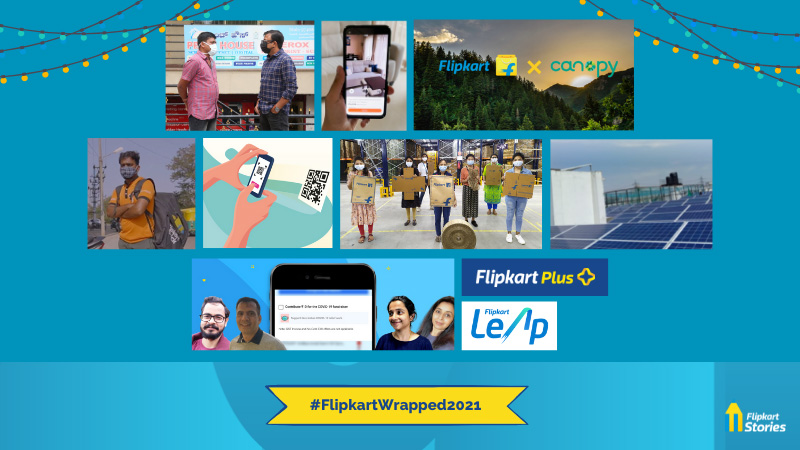 Every year since Flipkart's inception, all our efforts have converged into one goal — innovating for India. This year, the Flipkart family of partners, sellers, marketplace and warehouse teams, entrepreneurs, engineers and many others across the country came together to make strides in revolutionizing and democratizing e-commerce for India through innovation.
Together, we aimed to further scalable and sustainable e-commerce, helped simplify payment mechanisms, empowered communities, made online shopping a lot more accessible and enjoyable, and so much more!
Here's our highlight reel of 2021, showcasing some of the best stories that truly capture the spirit of innovation from across the country.
Jeeves-F1: Towards A Circular Economy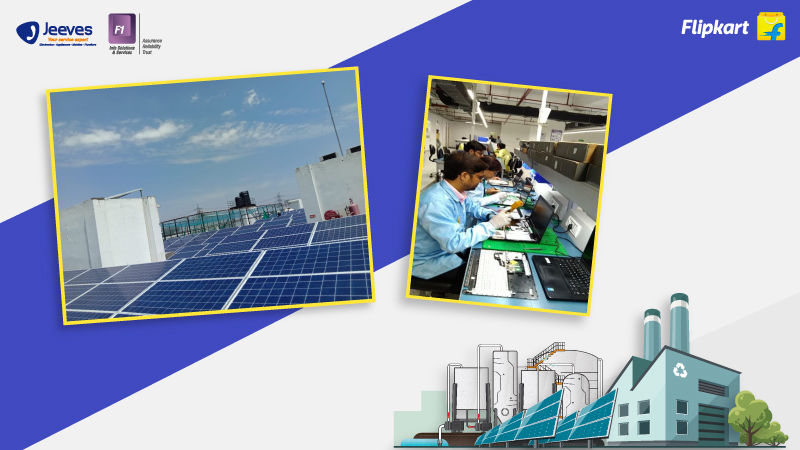 Delivering on our circularity policy to reduce, reuse, recycle, refurbish, and regenerate, teams at the Jeeves-F1 looked to the sky and found inspiration. Tapping into the infinitely renewable resource of solar energy, 40% of the energy requirements in this Jeeves-F1 facility are met in a clean and eco-friendly manner. And this is just one of the many green wins for the Noida factory!
---
Check-Out Giving: E-Commerce & Social Responsibility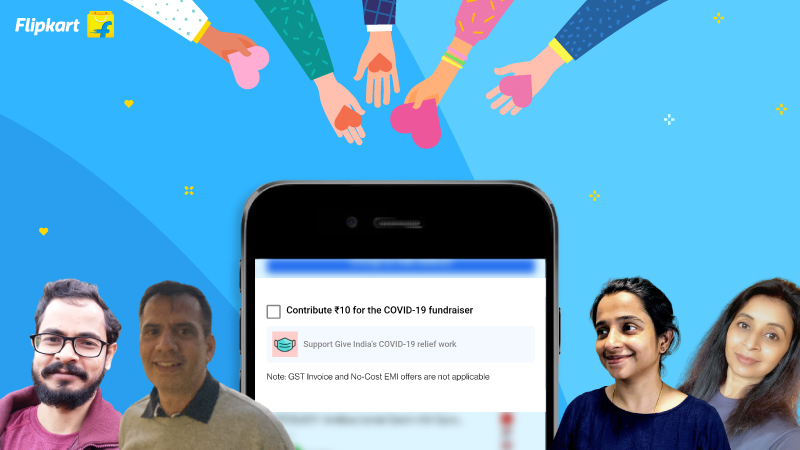 Born as a response to the COVID-19 crisis, Flipsters pushed the boundaries of innovation to leverage social responsibility and the Flipkart e-commerce ecosystem. Combining the best of both worlds, they rolled out the Check-Out Giving feature on the Flipkart App, ensuring that our customers could leverage the most convenient and effective ways to help those in need. Their incredible work took the concept of micro giving and scaled it to have a nationwide impact.
---
Flipkart Camera: A New Lens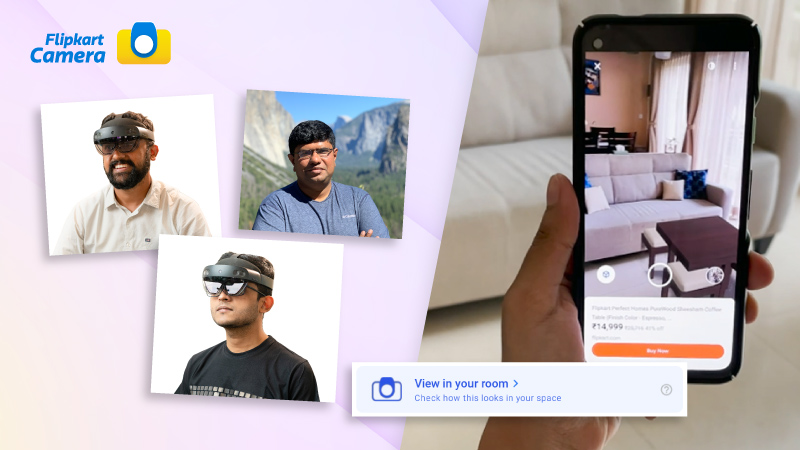 Flipkart's innovation teams are always looking for new ways to improve the online shopping experience. Delivering on our 'Customer First' promise, the Flipkart Camera is an in-app provision that makes shopping a lot more immersive. Leveraging Augmented Reality, you can now get true-to-scale renders for home furnishing items and eliminate the guesswork altogether! Shop better and shop smarter with realistic estimations of a purchase using the Flipkart Camera.
---
Flipkart Ventures: Investing In Tomorrow, Today!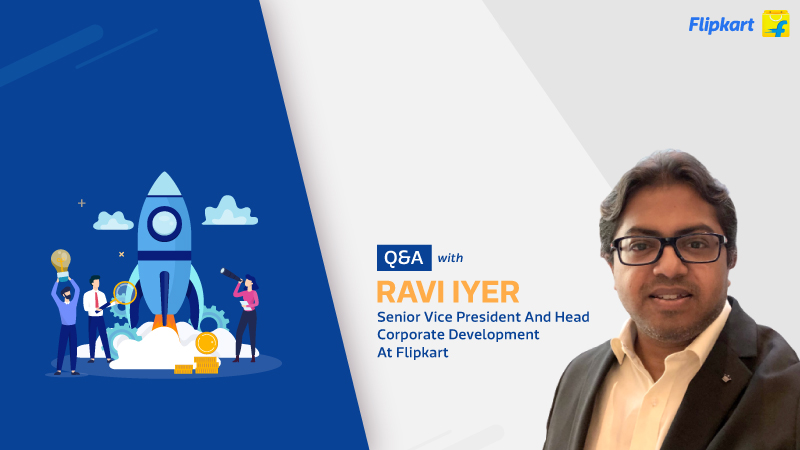 Backed by a $100 million fund, Flipkart Ventures seeks out changemakers of tomorrow. These are a group of innovators capable of servicing new-to-internet shoppers and tapping into unrealized markets, underserved communities, and dwindling ecosystems. Through Flipkart Ventures, budding companies with the potential to disrupt the industry and impact true change have a conducive financial and knowledge framework that not only enables them to do what they do better, but also helps them scale up when the time comes.
---
Eliminate 100% Of Single-Use Plastic? Check!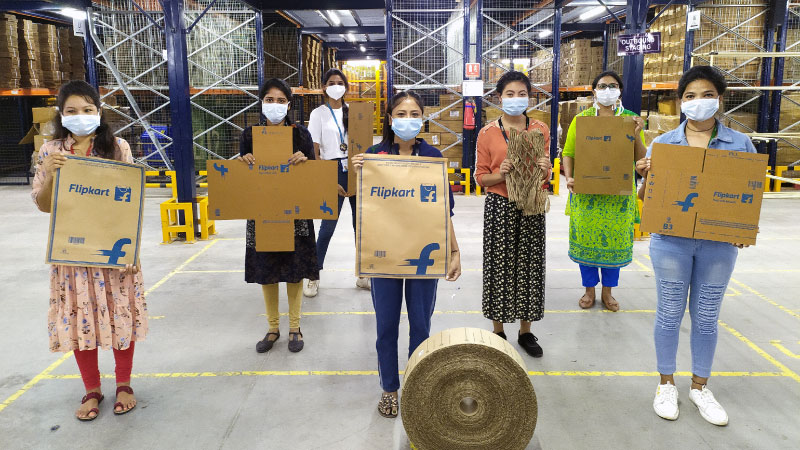 In July 2021, Flipkart achieved the milestone of 100% elimination of single-use plastic packaging throughout our own supply chain ecosystem. While this is the first of many green feats that make sustainable commerce possible, our journey towards a positive environmental impact is far from over. We aim to double down through other packaging initiatives, designed to minimize the use of packaging material or use alternate, recycled materials.
---
Flipkart Plus: The Gift That Keeps On Giving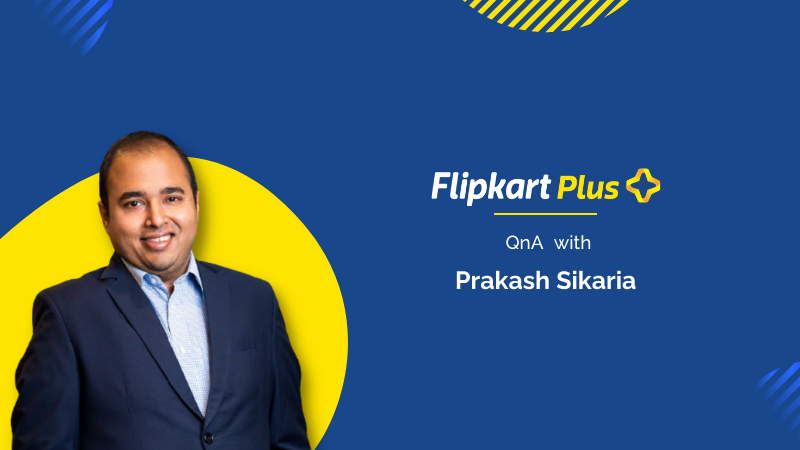 A loyalty program with no subscription fee, Flipkart Plus is an innovation that offers customers meaningful rewards within the Flipkart ecosystem. From speedier delivery and exclusive deals to tailored Pay Later offerings, these features prioritize customer experience. Unlike traditional programs that restrict rewards, Flipkart Plus also leverages partnerships with other brands and retailers such as those related to travel, lifestyle and health. By magnifying the opportunities to offer more flexibility and value, it puts you in the driver's seat!
Its popularity is attested by the fact that this earned membership program continues to grow 100% year-on-year. What's more, for many, this is the first step into loyalty programs, and about 75% of the members renew their membership every year.
---
Flipkart Leap: Empowering Disruptive Entrepreneurship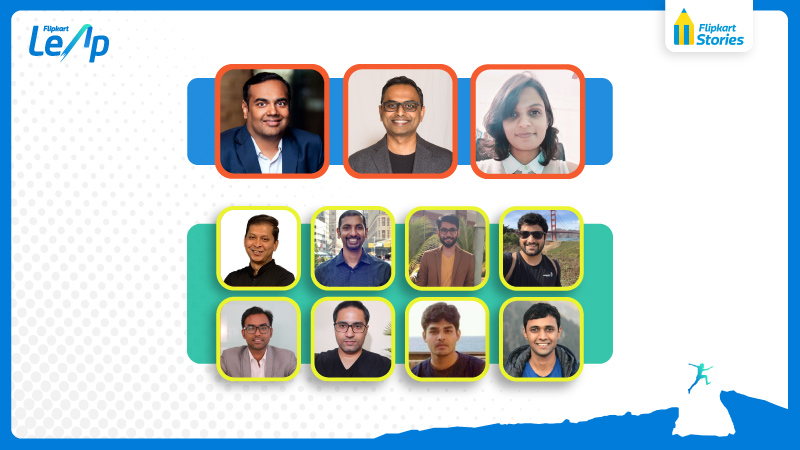 Designed to serve as a vessel that identifies the truly promising, Flipkart Leap sparked the entrepreneurial spirit in nearly a thousand startups across India. All determined to make it and reimagine the landscape of digital India through innovation, these startups put their best foot forward. But just 8 made the cut. For these special and intriguing few, the winnings included a 16-week training opportunity, which included masterclasses, networking sessions, and an equity-free grant of USD 25,000. From emotional AI to precision farming, the 8 finalists of Flipkart Leap are truly disruptive!
---
Kirana Connect: Celebrating a pillar of India's economy

Among smaller communities disconnected from more developed supply chains and logistical services, Flipkart's Kirana partners are community strongholds. They provide everything from essentials to non-essentials and form a key part of their society. Tapping into this age-old network, Flipkart integrated these retailers into the e-commerce fold, opening doors to unprecedented opportunity, innovation and additional income. Flipkart Group's Chief Corporate Affairs Officer Rajneesh Kumar caught up with a few of our valued kirana partners during our annual The Big Billion Days sale, and here's what they had to say.
---
Flipkart x Canopy: A Union For Sustainable Commerce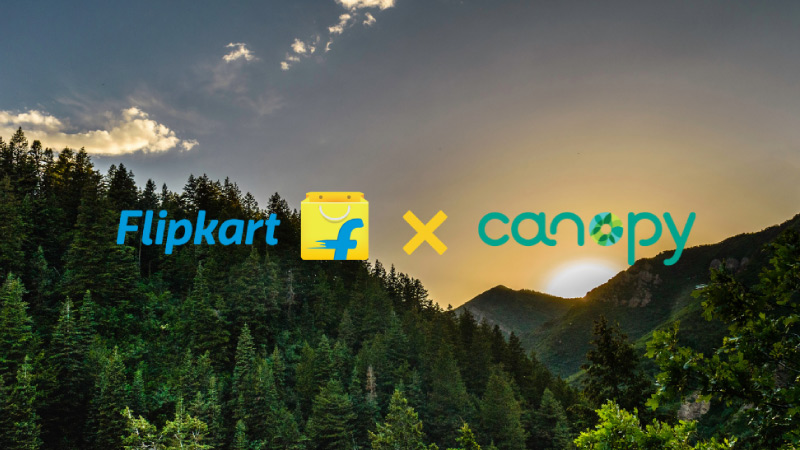 The Flipkart-Canopy partnership is one that powers sustainable commerce and puts our endangered forests first. Through Sustainable Forest-Derived Materials Sourcing, we have committed to eco-friendly supply chain strategies and to building a responsible value chain with Canopy at our side. We're making strides towards conserving our precious and ancient forests, for us, for you and for the planet.
---
Flipkart QR Code Payments: Simple & Safe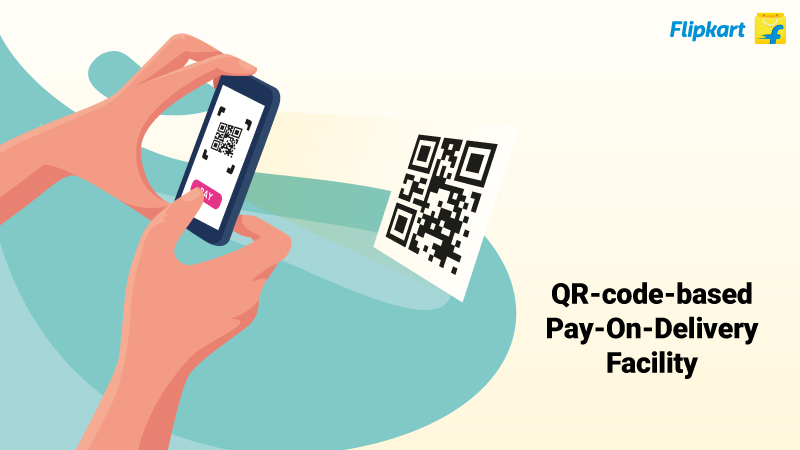 For many online shoppers, the traditional cash-on-delivery payment option is the dependable choice. But as the world ushers in the digital-first era, Flipkart took the opportunity to afford customers a similar comfort via a digital interface. The Flipkart QR Code payment facility leverages the power of UPI systems, allowing you to pay for Flipkart deliveries digitally right at your doorstep. The upside? There's no exchange of bills, and everything is a lot safer, simpler, and in keeping with hygiene protocols.
---
At Flipkart, we're dedicated towards creating a more customer-centric and sustainable business model. Innovation across marketplaces, business channels, and infrastructure will thus continue to pave the way forward. We can't wait to reinvent the wheel, disrupt the normal to create the extraordinary, and take the Indian online marketplace to new heights in 2022!