For a startup community that called for direction and momentum, Flipkart Leap appeared as the spark that could light the path forward. With a view to strengthening India's startup ecosystem and galvanizing local entrepreneurs, Flipkart announced the launch of Flipkart Leap, an industry-best accelerator program, on August 10, 2020, eliciting applications from nearly a thousand startups . After several grueling rounds of selection, the list was narrowed down to eight — here is the winning cohort that promises to make waves in digital India.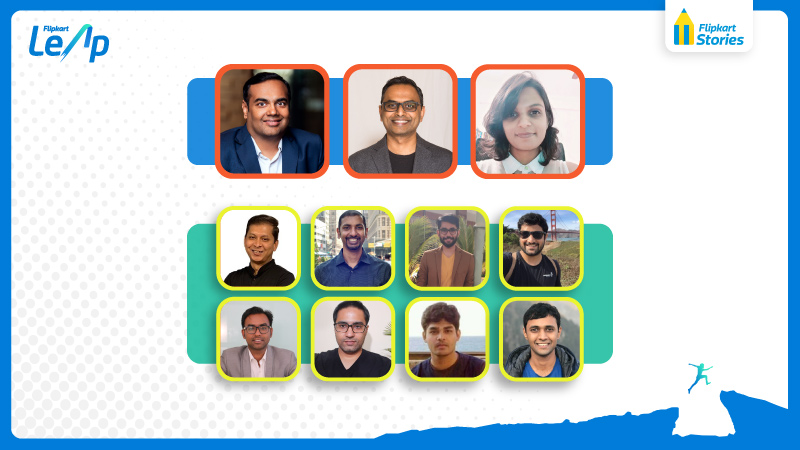 India is home to the world's third largest startup ecosystem, mushrooming at a YoY rate of 12-15%. Yet it can be tough for a startup — even one with a brilliant idea — to make it big and overcome hurdles like securing funding, devising a marketing strategy, achieving the right product-market fit. To help turn the tide, on August 10, 2020, Flipkart announced Flipkart Leap — a launchpad for Indian startups that enables founders with tools and insights needed to scale their venture. 
This brand-new accelerator program promised to take 8 of the best startups in India through a 16-week training replete with business and technical mentorship, masterclasses, networking sessions, and partnership opportunities with Flipkart. Each finalist would also receive an equity-free grant of USD 25,000. Applications came pouring in — 920 startups applied to the program — and here are the final 8 who made it!
The Top 8 – promising  startups from varied segments
"Picking the top 200 was relatively easy. Narrowing down to the top 8 was a challenging task given the quality of the startups that applied to us," reveals Aishwarya Kalakata, Director, Product Innovation at Flipkart. Eventually, after sessions with expert panels comprising Flipkart leaders and industry experts, the 40 most promising startups were narrowed down to a cohort of eight:
ANS Commerce

Entropik Tech

Fashinza

Gully Network

Piggy

Tagbox Solutions

Unbox Robotics

Wolkus Technology
---
Enjoying this story? Check out the accompanying 2-part podcast special!
---
The three-pronged rationale behind Flipkart Leap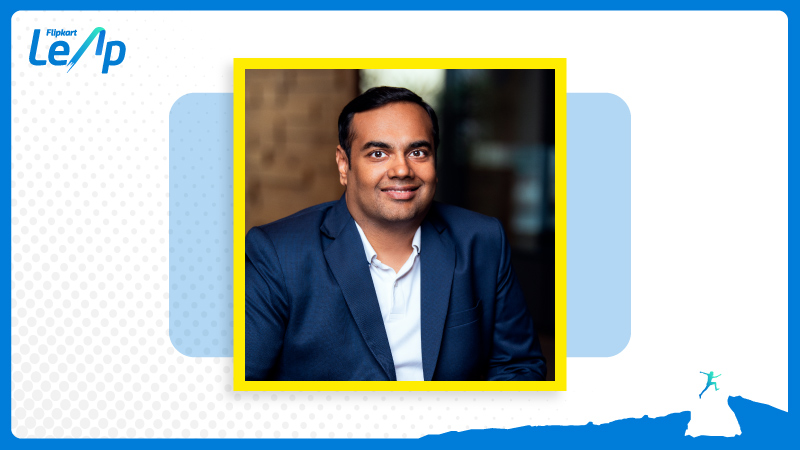 "If you look at the Indian startup ecosystem there have been very few big successful stories or exits for the promoters or early investors," notes Jeyandran Venugopal, Chief Product and Technology Officer at Flipkart. "As a leader in digital commerce, we believe that over the years we have accumulated a lot of insights about the customers, about the market, and we think that we can help the larger ecosystem benefit from that." 
An accelerator program, Flipkart Leap brings together a variety of project experts, be it from product design, engineering, marketing, architecture, or growth hacking. "We believe we have enough subject-matter experts who the startups would find valuable for their journey, and of course, we want to help the larger digital India narrative and the ecosystem at large. That is the primary reason why we envisioned Flipkart Leap," Jeyandran notes. 
However, Flipkart Leap is spurred by two other objectives. "If you look at the digital ecosystem, it is truly an ecosystem. No one player can make everything happen," Jeyandran points out, adding, "As they say, the lifting tide raises all boats. As the consumer internet pioneer, we need even more digital transformation happening in India – which could only be good for not just us but everyone in the ecosystem."
The third reason, he says, is to identify some of these high-potential startups very early in their journey. "Bet strongly on them by looking for opportunities for us to partner with them and, maybe, be an early customer for their concept development, if we believe very strongly in one of the startups coming through our cohorts." 
Launching Flipkart Leap and anticipating what's on the horizon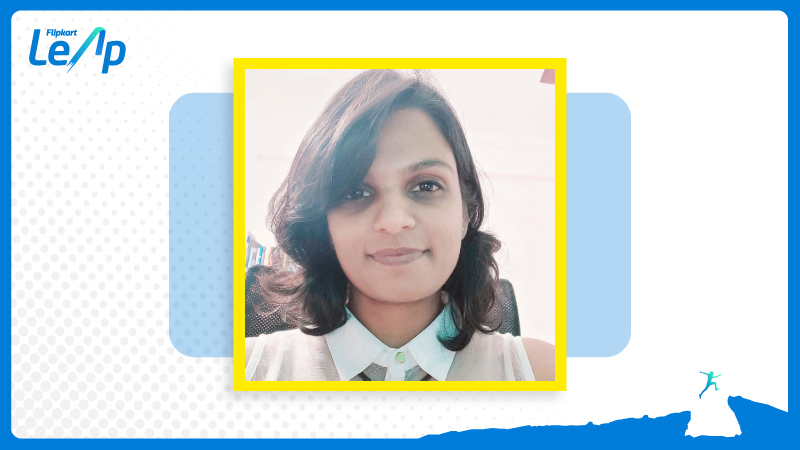 "Launching Flipkart Leap was exhilarating," states Aishwarya, adding, "The pandemic, if anything, has actually strengthened our resolve to see this through. We just kicked off our 16-week program last week." 
There are upsides to a virtual accelerator program too. "For one, we've had more flexibility: our startups can continue to work from wherever they are and not have all the key members travel to another location and we have also been able to rope in trainers from around the world with much more ease," Aishwarya points out.  
According to Naren Ravula, VP, Head of Product Strategy & Deployment at Flipkart, "Our vision for the future is to make this the corporate accelerator in India, which every startup in the digital space aspires to." 
"This is the first cohort, and we are very focused on making every single startup that has joined us on this journey become as successful as they can and really realize their potential to the fullest," he adds.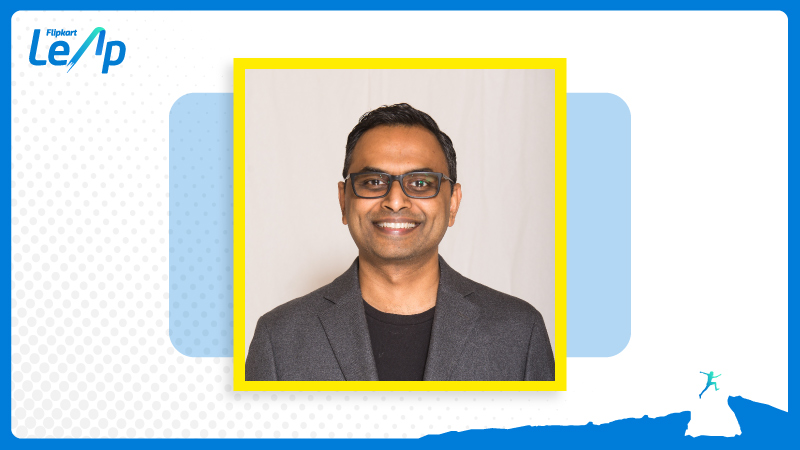 "Flipkart Leap is probably the only large accelerator covering the consumer internet space. We were pleasantly surprised by the level of interest Flipkart Leap has gathered. In its very first year we received almost 1,000 applications," he says. 
Read on to hear what the founders and CEOs of the 8 winners have to say about Flipkart Leap. 
---
ANS Commerce – Vibhor Sahare, Co-founder & CEO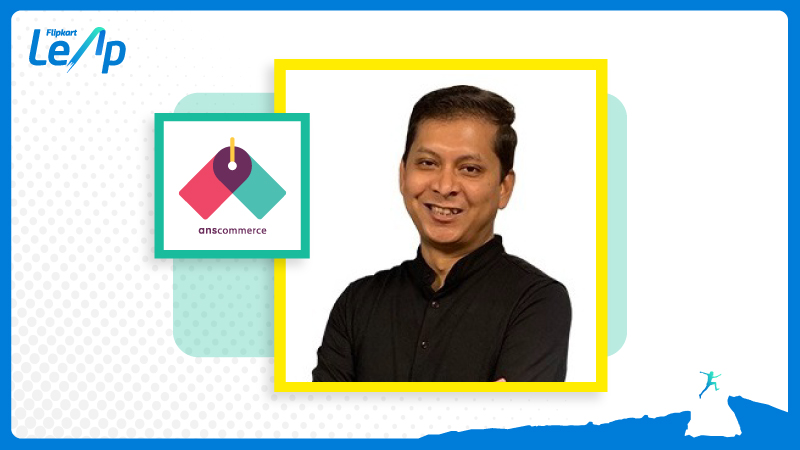 ANS Commerce is a full-stack e-commerce enabler, positioning itself as the one-stop partner a brand needs to start and boost an ecommerce business. Its end-to-end solutions cover essential touch points such as brand store, performance marketing, marketplace management and e-commerce warehousing and fulfillment.
"We are really, really happy to be part of Flipkart's first cohort in the Leap program. Since we are in the e-commerce enablement space, and Flipkart is, of course, a leader in this segment, we are eagerly looking forward to the insights and learnings we can get from them. I think this is a great initiative and hopefully we'll be able to make the most of it," says Vibhor. 
---
Entropik Technologies – Ranjan Kumar, Founder & CEO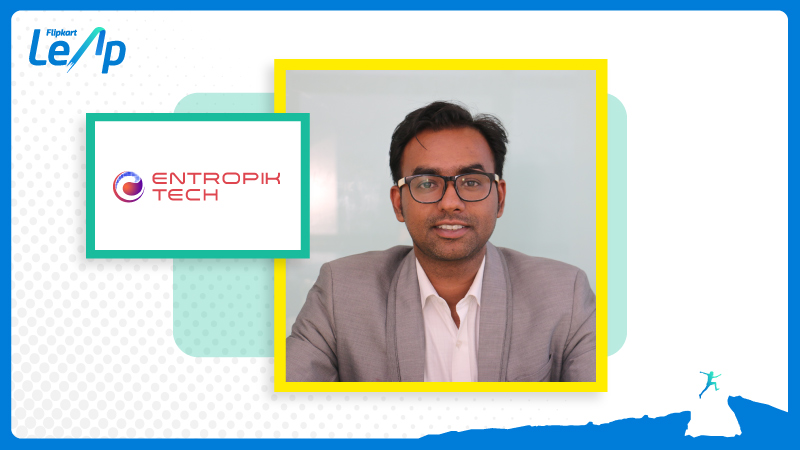 Entropik Tech is India's first Emotion AI company. Its patented technologies help brands leverage emotion analytics to understand consumer behavior and thus deliver superlative experiences across their media, digital and retail touchpoints.
"Really excited to be part of Flipkart Leap and this cohort with amazing founders. We are currently a 75-member team trying to scale in various geographies in the enterprise sales market. Learning how to scale from here, how to identify the product-market-fit matrix and understanding the context of what works on the more mature scale is what we are expecting. We are seeking guidance from mentors who are likely to be part of this program, [to] scale from engineering and sales, [and] take things forward to the next set of milestones we have set for ourselves," says Ranjan. 
---
Fashinza – Pawan Gupta, CEO & Co-founder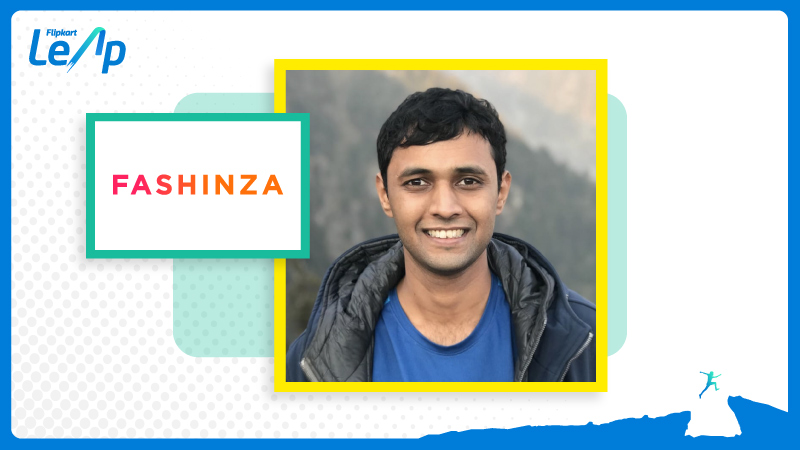 Fashinza is a B2B marketplace for apparel manufacturing. It works with brands across 10 countries, helping them become more agile by offering a supply chain that is on-demand, with whatever capabilities and capacities the brand needs at any point of time. It offers brands customized quantities and faster turnaround times, so that they can become more profitable, less wasteful, and more demand-driven.
"With Flipkart being the largest online retailer in India and a very strong fashion e-commerce player, we hope to learn from the challenges faced by brands, with ecommerce becoming the default choice for consumers to go and purchase. We want to learn from them, their private labels, and from their partner brands [about] how Fashinza as a supply chain platform can solve for them and make them more agile," says Pawan. 
---
Gully Network Retail – Ajay Nain, Founder & CEO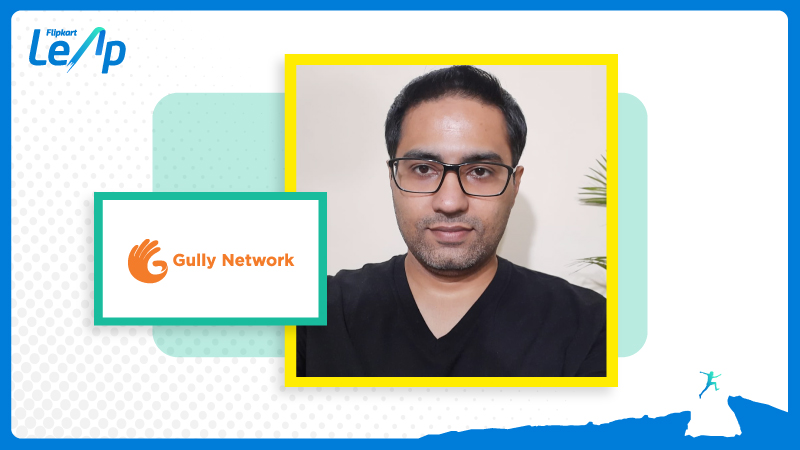 Gully Network is a pioneer in using technology to organize the unorganized retail space. It is building a tech-enabled modern retail network of grocery stores across the country. Gully Network's goal is to increase the revenues of their partner stores, which are transformed into GULLYMART franchise stores, and automate their operations, end to end. Its modern retail chain promises higher margins, more sales, data-driven stock replenishment, time savings, access to working capital, and more.
"We are very excited to be a part of the first cohort of Flipkart Leap, and we are looking forward to mentorship and B2B synergies from this program," says Ajay. 
---
Piggy – Nikhil Mantha, Co-founder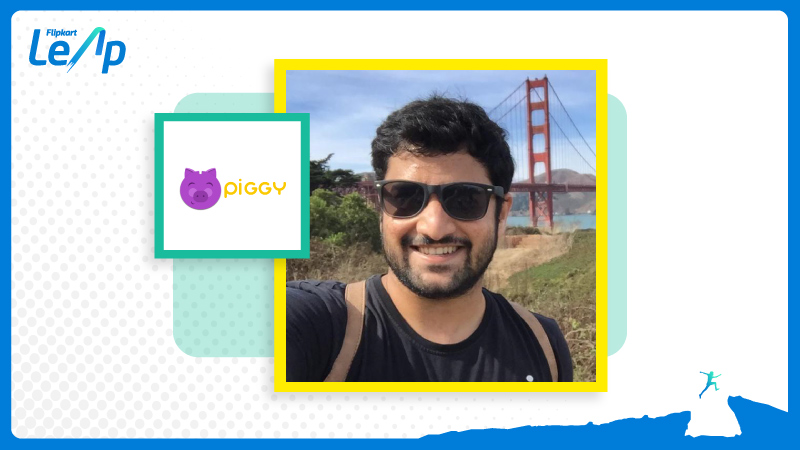 Piggy reimagines banking for Indian consumers by building a personal finance hub that combines payments, savings, credit, insurance, and more. While providing a modern banking experience, Piggy aims to make Indians financially healthy and solve their most pressing personal finance problems. The company focuses on savings and its products enable automatic wealth management. It also helps couples collaborate and go about banking together.
"The Piggy team is super-thrilled to be part of the Flipkart Leap program. We are looking forward to building great products in partnership with the Flipkart team, learning from the extremely impressive line of mentors, and creating a lasting impact through Flipkart's pedigree and presence," says Nikhil. 
---
Tagbox – Adarsh Kumar, Co-founder & CEO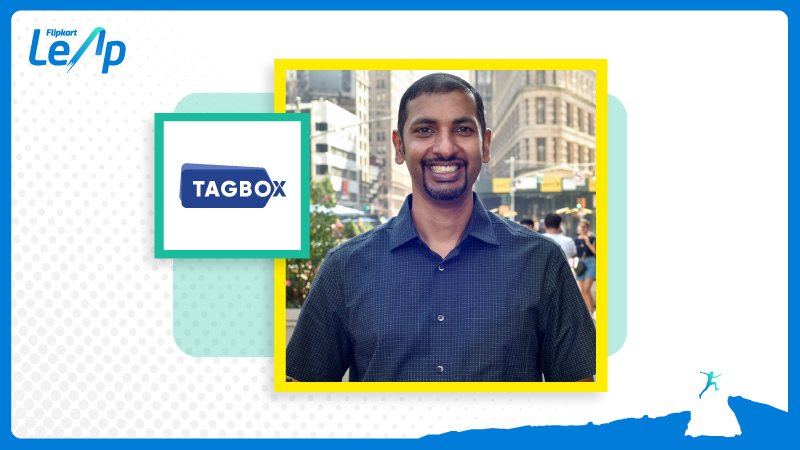 Tagbox helps organizations solve the problem of product quality and compliance, end-to-end traceability and operational efficiency in their supply chains with a solution that uses IoT-based hardware with real-time software, ML-based insights and AI-driven actionability.
"We are excited to be part of Flipkart Leap and have already jointly identified a few projects where we can immediately start delivering value to Flipkart's core business. Additionally, via Flipkart Leap we look forward to leveraging insights from Flipkart's senior leaders, mentors, and tech resources to further strengthen our solution and identify monetizable opportunities for the ecommerce industry.  Also, we intend to identify other adjacent solution providers with whom we can partner and create a multi-pronged solution for ecommerce and retail industries," says Adarsh. 
---
Unbox Robotics – Pramod Ghadge, Co-founder & CEO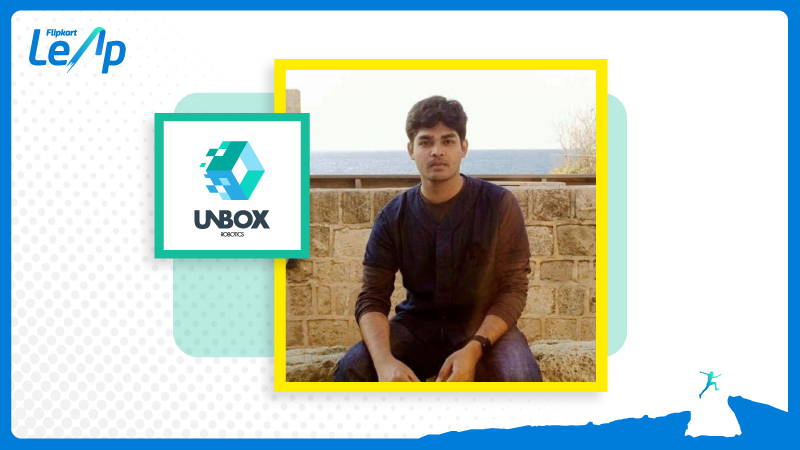 Unbox Robotics is envisioning supply chains, logistics and the future of sorting with its industry-first 'packaged-sorting' solution. It uses a plug-and-play system of AI-powered mobile robots, powered by Swarm Intelligence, that sort packages in a vertical space. The result is a 5X improvement in personnel productivity in less than 50-70% of the area used by existing methods. Unbox Robotics is currently working with some of the leading logistics companies and e-commerce players in India and abroad. 
"We look forward to learning from the Flipkart leadership team as we plan to scale our venture and add value to the Flipkart supply chain through the Flipkart Leap accelerator program," says Pramod. 
---
Wolkus Technology (Fasal) – Krunal Dalwadi, Business Finance Manager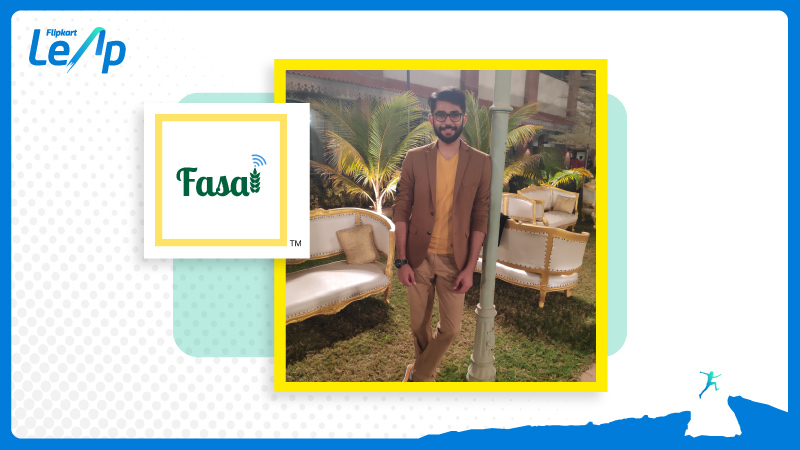 Fasal by Wolkus is an agritech-based precision farming solution for horticulture farmers, enabling them to plan, monitor and analyze activities such as fertilization, harvesting, and crop sale in an intuitive way. Fasal uses an IoT-based AI-powered intelligence platform to provide farm-specific, crop-specific and crop-stage-specific actionable recommendations like microclimatic forecast and irrigation alerts. It gets real-time data from Fasal Sense, an IoT on-farm sensor and delivers that to farmers via the Fasal app in vernacular languages. 
"Our aim is to help horticulture farmers remove the guesswork from farming, make data-driven logical decisions, and shift farming to auto-pilot mode. We are really excited to be part of Flipkart Leap, since we believe it will serve as a great learning platform for us," says Krunal. 
Thus far, Flipkart Leap has been an overwhelming success and it's only the beginning. Keep your eyes out for these 8 startups in the years to come – they are all set to emerge bigger and better, and take the startup ecosystem by storm!
---
Also read: 'Flipkart Leap comes at an opportune time for the Indian startup ecosystem' – Q&A with Naren Ravula