The festive season sees Flipkart's kirana partners put feet on the ground to meet the humongous spike in demand. On the eve of The Big Billion Days, Flipkart leaders connected with our kirana partners to wish them well as they prepare to deliver orders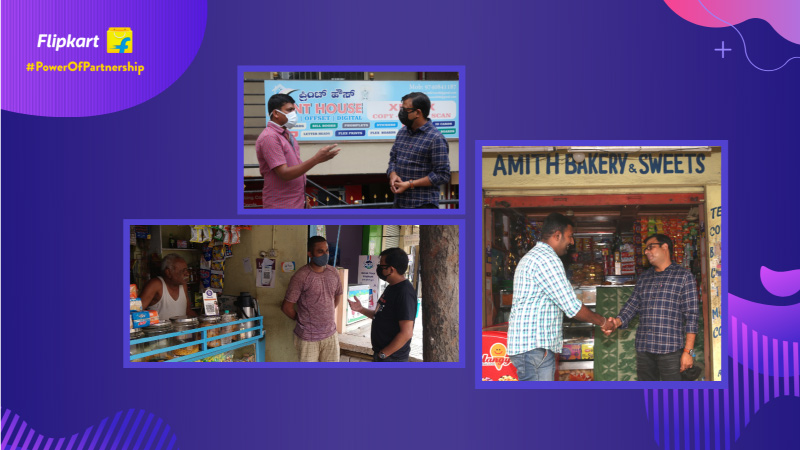 Ahead of The Big Billion Days 2021, Flipkart has expanded its Kirana delivery program by on-boarding more than 100,000 Kirana partners from across the country. These partners will deliver millions of shipments during the festive season beginning with The Big Billion Days 2021.
By a conservative estimate, India has more than 12 million kirana stores. These small neighborhood stores are closely integrated with the communities and locales in which they operate. In description, they range from provision and general stores, mom-and-pop stores, tailor shops, stationery shops, etc.
Flipkart's kirana partner program was initiated in 2019. Being one of the oldest retail formats in India, kiranas form the premise of modern retail in India and Flipkart endeavours to seamlessly assimilate both forms of retail to bring customer delight and create shared value. While aligning with the Flipkart Group's goal of expanding its reach among consumers especially in Tier-2 and Tier-3 cities, it also enfolds these small businesses into the e-commerce ecosystem, providing business owners with additional sources of revenue. In the past year, partnering with Flipkart has contributed to an average increase of 30% in their monthly earnings.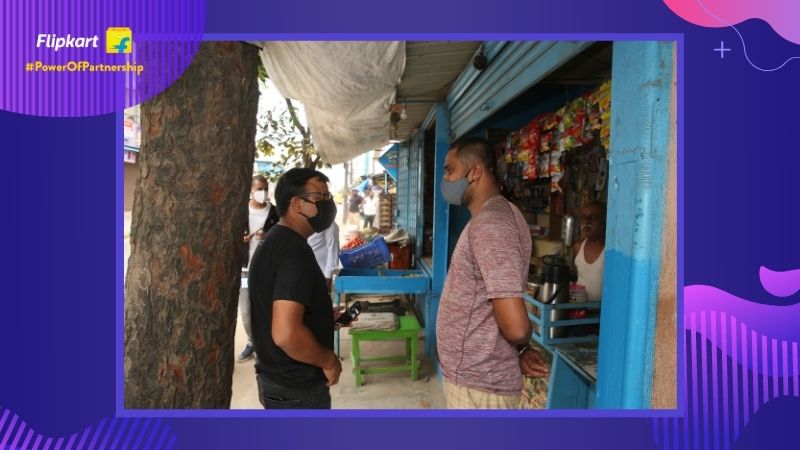 Doorstep deliveries to customers have been one of the most successful kirana programs, observed Rajneesh Kumar, Chief Corporate Affairs Officer, Flipkart Group, following his interactions with these kirana partners in Bengaluru on the eve of the Big Billion Days 2021. He spoke to a number of kirana delivery partners about their experience with the program and learned how it has brought prosperity to them and also helped them upskill themselves digitally.
Got a first hand opportunity to meet our #Kirana partners who have been part of #ecommerce ecosystem as part of @Flipkart last-mile Kirana partnership program; Proud to see how this initiative is helping achieve their cherished dreams. @PMOIndia @CimGOI @nsitharaman @amitabhk87 pic.twitter.com/Ve1gWacBg7

— Rajneesh Kumar (@rajneeeshkumar) October 2, 2021
Somasekhar Reddy, who runs Shree Lakshmi Venkateswara provision store along with his father in a Bengaluru suburb, also doubles as Flipkart's kirana partner for delivery of customer orders. He has been part of the Flipkart kirana program for over a year and has significantly increased his earnings while upskilling himself in digital skills and customer management. Others like Prasad, proprietor of Amith Bakery in Bengaluru's HSR Layout area, and Suresh of Print House have been kirana partners with Flipkart for over two years.
"The Flipkart Group is committed to the development of Kiranas across the country through innovative partnerships to augment their incomes and equip them digitally," Rajneesh added. "As one of the oldest and most trusted forms of retail in the county, kiranas are an essential part of the retail ecosystem in India and we, as a homegrown organisation, have been engaging with them in various ways to re-position and re-invent them as convenience stores from an e-commerce perspective."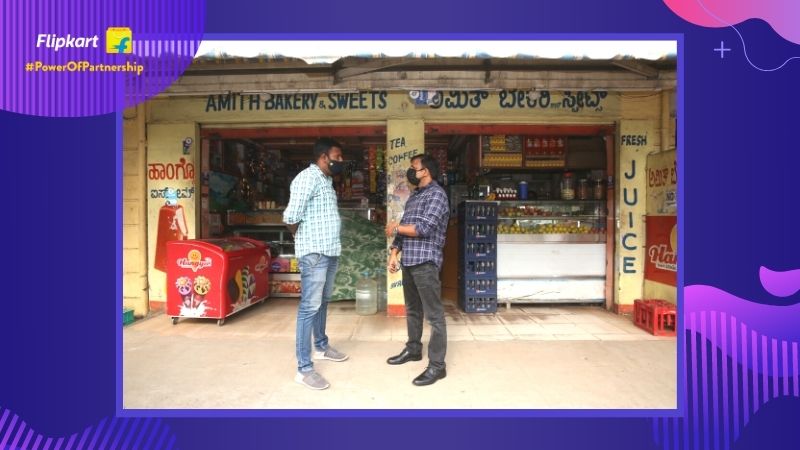 Flipkart deploys a host of business processes and technologies to ensure wide availability of shipments for deliveries for the kirana partners to supplement their incomes. It also provides them with comprehensive training, including teaching the finer nuances of delivery, the functioning of the app and customer service. Flipkart's kirana program offers partners the flexibility to choose their work hours and timings, while aligning with the Flipkart ethos of customer satisfaction and timely deliveries.
In the challenging environment offset by the COVID-19 global pandemic, e-commerce has been a lifeline for Indians, helping them shop for essentials and more from the safety of their homes. With kiranas integrated into the Flipkart Group's alternate delivery model, the additional source of income has in turn supported kirana partners, helping them provide for their families, save up for their children's education, repay loans, and meet other personal needs.
Hemant Badri, Senior Vice-President, Supply Chain at Flipkart, said, "Through a combination of their hyperlocal presence and innovations by Flipkart, the kirana delivery program has become a great enabler in strengthening the kirana ecosystem in the country. This will play a pivotal role in offering faster and personalised delivery experience to customers during this festive season and our annual flagship event, The Big Billion Days."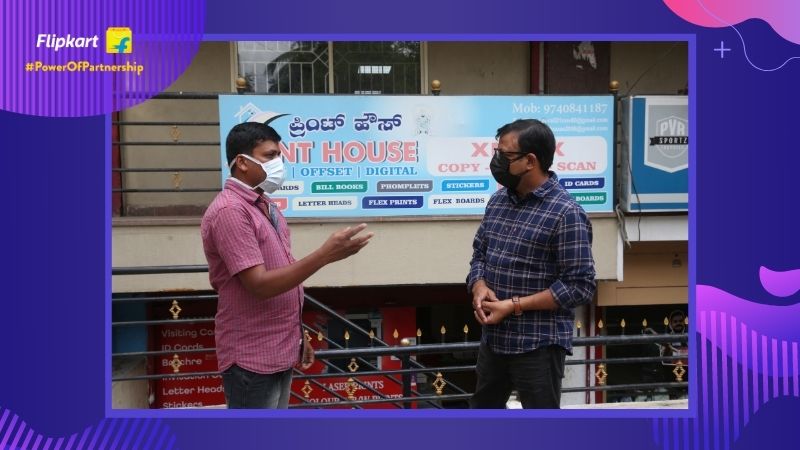 The kirana delivery program continues to benefit scores of kirana partners, helping sustain them financially especially during the pandemic lockdown periods. According to insights released by Flipkart as of May this year, the average monthly delivery incomes for kirana partners in southern India grew the most, followed by the East, West and North zones. Among the top cities, kirana partners from Hyderabad saw the highest growth followed by kiranas from Ahmedabad, Mumbai, Bengaluru and Pune.
The festive season presents an excellent opportunity for Flipkart's kirana delivery partners to supplement their income and fulfil their aspirations, while ensuring that Flipkart customers get their much-awaited orders on time. Come October, many of these small business owners will start their day early while their family members take charge of their stores while they are out delivering orders.
Your next order may be delivered by a kirana partner. Look out for a familiar face and be sure to return the smile behind the mask!