At a time when scores of companies are automating customer experience interactions, voice calls still make up the majority of customer queries at Flipkart. With a large customer base from Tier 2 and Tier 3 cities in India, email and chat account for a much smaller chunk of interactions. That's why, when the COVID-19 lockdown had caused Flipkart's helpline services to be temporarily suspended, the Customer Experience team worked rapidly to enable agents to take voice calls from the safety of their homes. Read how teams from across Flipkart came together to keep the Customer First promise, even amid a global pandemic.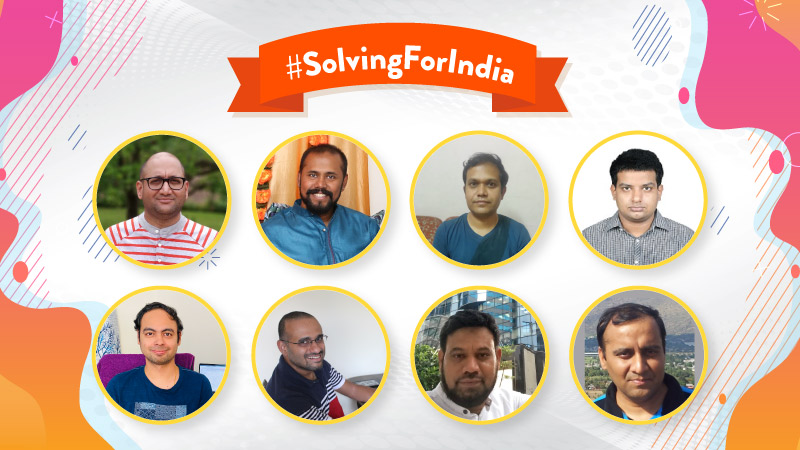 "India loves to talk," says Harish Babu, a Senior Manager in Flipkart's Customer Experience Engineering team.
His astute statement comes not through a cultural observation or stereotype but from data that shows that a bulk of queries from Flipkart's 250 million-plus customers come in through voice calls. Chat and email, now the popular choice of medium for addressing customer queries, form a small part of this load at Flipkart.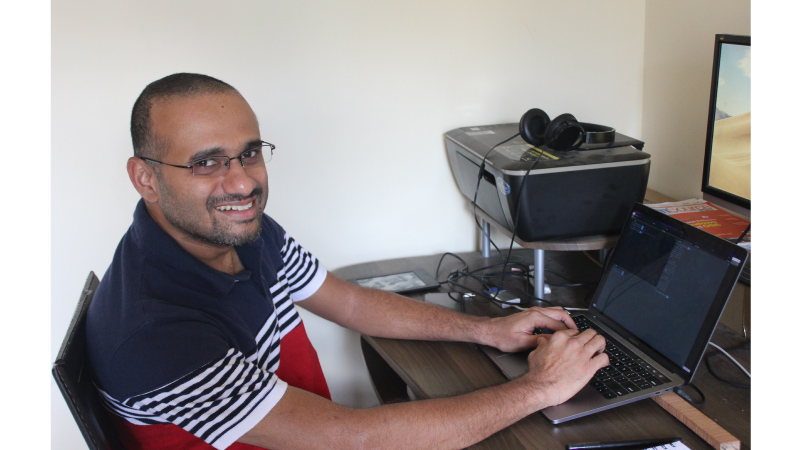 "Most of our customers are from Tier 2 and Tier 3 cities — they are more comfortable talking to someone," he explains.
---
---
Locked down
On the evening of March 24, a nationwide lockdown was announced to combat the COVID-19 crisis. The 5000+ Customer Experience executives who addressed customer queries were in a fix. Because of complex communication channels that follow strict privacy and security protocols, it seemed next to impossible for them to work from home. And movement restrictions meant that none of them would be able to go to their respective offices, threatening to leave customer support services suspended. The lockdown also meant that there was now a surge in customers anxious about their orders and wanting to speak with agents.
For these agents, many of whom had left their hometowns to work in centers across Indian cities, the situation on the ground was getting increasingly complex. Some were asked by owners of their paying guest accommodations to vacate overnight; hostels restricted movement, and a large number of such outstation agents, facing uncertainty, returned to their hometowns.
"We were kind of prepared to handle the work-from-home shift — we had done a preparedness exercise before to identify scenarios. But with the lockdown, the situation was so dynamic," stresses Harish.
Amid the rising challenges, three teams — Product, Tech and Operations — were quick to come together virtually and work towards a solution. Only 20% of Customer Experience agents are based out of the Flipkart headquarters in Bengaluru. The rest are spread over numerous partner facilities across seven cities, including Gurugram, Noida and Pune — and many of these agents had gone back to their respective hometowns.
Planning for a pandemic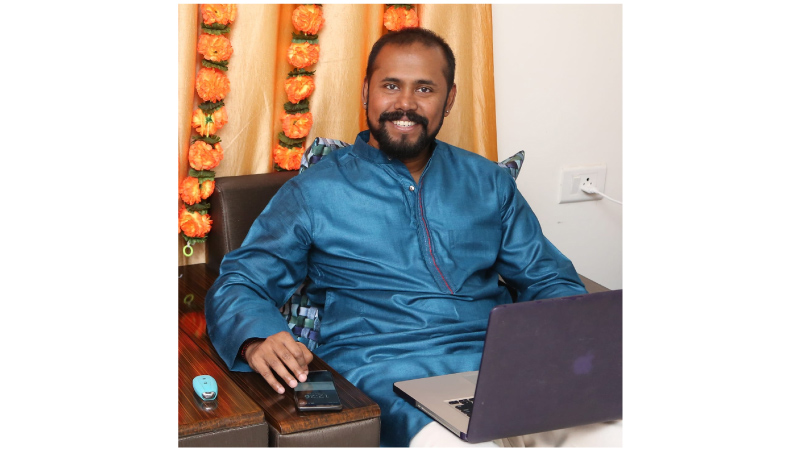 Raj Balakrishnan, Director, Customer Experience Operations, had joined Flipkart in the beginning of March 2020. Just weeks into his new job, he found himself in the deep end, preparing to oversee operations during a global pandemic. "We had to reach out to our agents and all our partners to understand three basic things: The number of agents who had their own devices, agents with a good internet connection, and agents who had power backup," he says. 
The agents who had devices and a good internet connection were the first to begin working from home. But soon, the team found that the quality of voice calls weren't satisfactory and was affecting customer experience.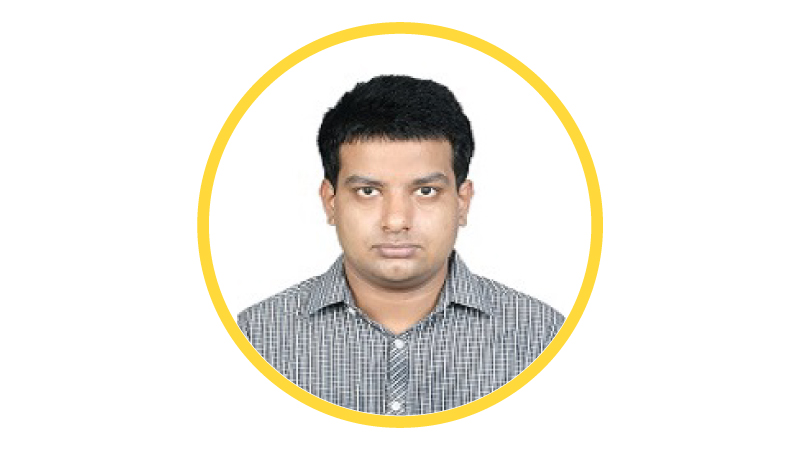 "We had been exploring the Work From Home option for our agents for some time by then," says Kaushik Mishra. As product manager, Kaushik took the decision to stop all calls and move the agents entirely to emails and chat. 
The team had two tasks before them once voice calls were stopped: Train more than 1,000 agents online on email protocols, and email customers preparing them to expect a delay in response.
Narendra Ramachandra, Associate Director – Customer Operations, explains the novel challenge that was at hand. "It was the first time that everyone was working from home," he says. "Customer Experience is not a function that works remotely — agents often use desktops and have to connect to secure networks for compliance. So mobilizing them to do this was a huge challenge."  
On a normal day, Flipkart's Customer experience team manages over a lakh customer interactions, a majority of these being voice. Suspension of voice meant a very large number of emails. Replying to these emails would take time — the response time almost tripled. And it was now more evident than ever that the voice services needed to be resumed.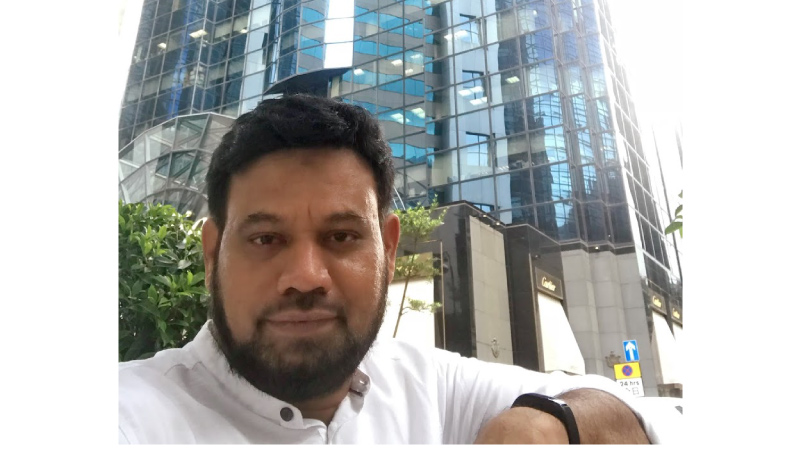 "There's no way we could have left our customers high and dry," insists Senior Director Samdani Basha. "Luckily for us, we've been working on a work-from-home solution for a few months now, but that was limited to email interactions. Voice is the most difficult to solve in this situation." 
The motivator for the team, however, was that they had no choice.
"We have a very talented cross functional team that believes everything is solvable," he adds. 
Bridging the gap
The teams began to explore and build a product for voice. They had already tested the VOIP solution (VoIP is short for Voice over Internet Protocol, a category of hardware and software that enables people to use the Internet as the transmission medium for telephone calls) during the first two days of lockdown, but due to connectivity issues, the call experience was unsatisfactory. There were also privacy concerns — a direct call could compromise customers' privacy by revealing their phone numbers. Moreover, compliance guidelines mandated call recording.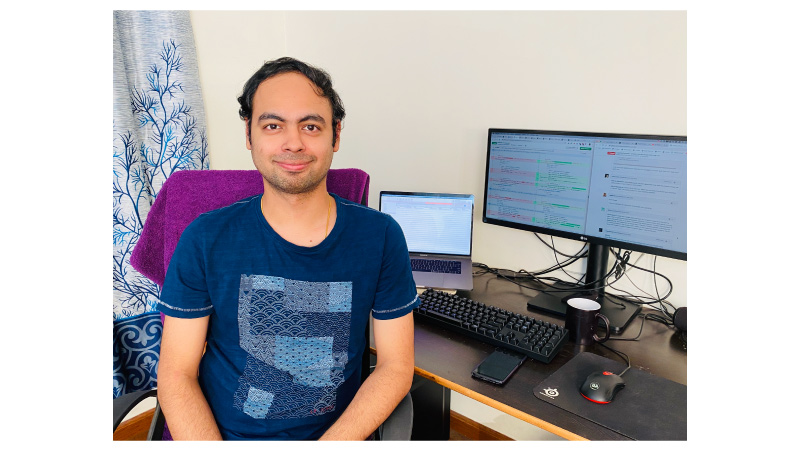 Kinshuk Bairagi, a software developer who moved to the Customer Experience team in 2018, was key to coming up with a solution. "I joined the team to build our own in-house voice infrastructure code-named Strowger," he says. Reputed as the tech whiz of his team, Kinshuk built Strowger almost single-handedly and, with the help of a few other developers, integrated the platform into the back-end system that powers the call-me-back option on the Flipkart app for customers. "This platform used to power almost 50% of our voice call centers before the COVID-19 situation," he says. 
When Kinshuk developed a call-bridging solution to help agents service customer queries from home amid the lockdown, the team decided to test the bridging between a cloud contact center, agent and customer. Essentially, when a customer chooses the call-me-back option on the Flipkart app, the cloud center calls the agent and the customer and patches the two up. 
"Because we already had Strowger in place, we were quickly able to roll out a call bridging solution even when third party systems were unable to scale," adds Kinshuk. 
A logistical feat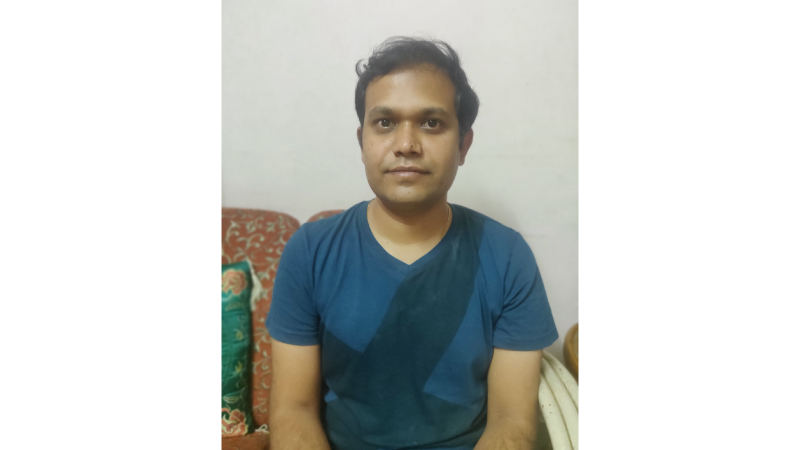 To enable the work-from-home model for agents, Pradeep V, Director, IT, facilitated secure IT infrastructure, information security  approvals, and had his team test the engineering solution. "The solution safeguarded the customers' privacy and also ensured that supervisors could now remotely log in and monitor recordings and other call details," he says. His team also worked quickly to get licences to scale up the users. "This followed compliance and the information security team was satisfied," he adds.  
While the team looked to scale, Flipsters from the IT and operations teams as well as vendor partners were working on the herculean logistical task of delivering devices and internet dongles to agents. 
"Our team members and vendor partners had to personally deliver laptops and desktops to agents' homes. In addition, dongles were also issued to them and installed overnight by various providers," says Raj. To help the agents, even those in local operations were trained in basic tech. 
"Within a week, we went live in two centers!" exclaims Kaushik, explaining that a project of this scale would often take weeks, if not months.
Talking about the amount of work that went into making this possible, Samdani recalls vendor partners driving through the night to deliver desktops to agents across the country. "One night at around 2.45 am, we got a confirmation from one of our partners that they had handed over the last device for the day. We've never been more proud of our Partners, CX Associates and our Tech and Product capabilities!" he adds.  
Working For Humanity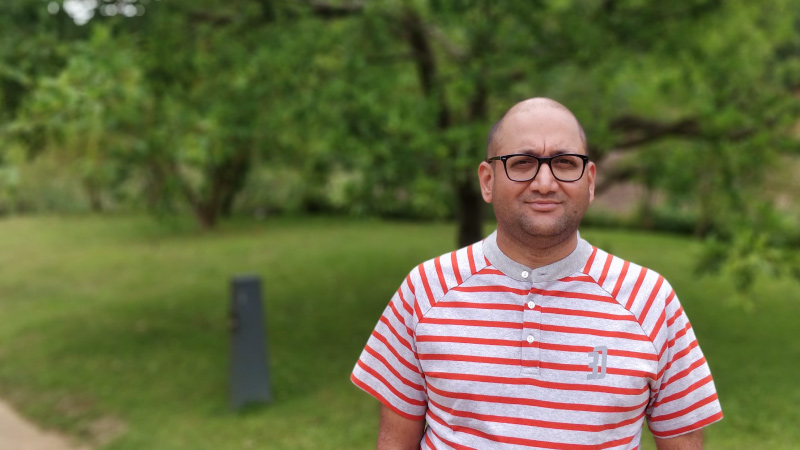 Today, the team has mobilized more than 50% of its agents to work from home. "Our outsourcing partners played a big role in this. While we don't have 100% scale right now, getting 50% in a week is a huge success," stresses Narendra, whose team, along with the vendor partners, worked through the night to execute the project and even procured police passes for delivering the devices.
The best part, he says, is that online training and even hiring are still going on.
Amid the unprecedented changes that the COVID-19 crisis and the subsequent lockdown has brought, the team adapted swiftly. But they all agree that they had no other choice if they were to keep Flipkart's Customer First promise, even during a global pandemic.
"Now, we have close to 3,000 people sitting in the safety of their homes and engaging in conversations with our customers across India," says Samdani with pride. "It was humbling to see the kind of talent that you're surrounded with. And there's no better time than this for people to demonstrate what they're made of!" he adds.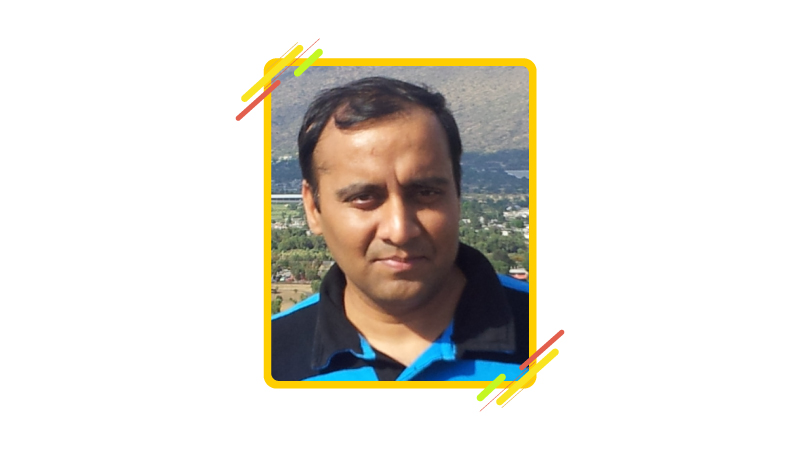 Optimistic about the future, Senior Group Product Manager Nishant Tandon says, "The experience has accelerated our readiness to offer higher availability of any channel of choice. This model is there to stay and we believe we will be very strongly positioned for the future."
For the team, the solution could mean an entirely new way of working. "As we expand this solution, we will become increasingly geography agnostic," says Raj, adding, "It would also mean that we would need to invest less in physical office spaces."
And the advantages may not be just for Flipkart, but for the Indian workforce at large. "This opens up opportunities for a whole new talent pool," insists Raj. Among them, people who cannot or do not want to relocate from their hometowns but have all the qualifications needed to do this job, and even homemakers who can dedicate only a couple of hours from the safety and comforts of their homes to a job while also managing other priorities.
"The Work-at-Home Agent model has been an integral part of our Product Strategy. It unlocks a large talent pool to enable flexible capacity, but with voice channels we also get the best resolution rates. So it is a win-win for both Customers and Flipkart," adds Nishant.