From a small store owner in Mumbai's Dharavi to a homemaker in small-town Haryana, Flipkart Marketplace is giving wings to every Indian's entrepreneurial dreams. These are their success stories and an account of their journey with Flipkart. Read and be inspired.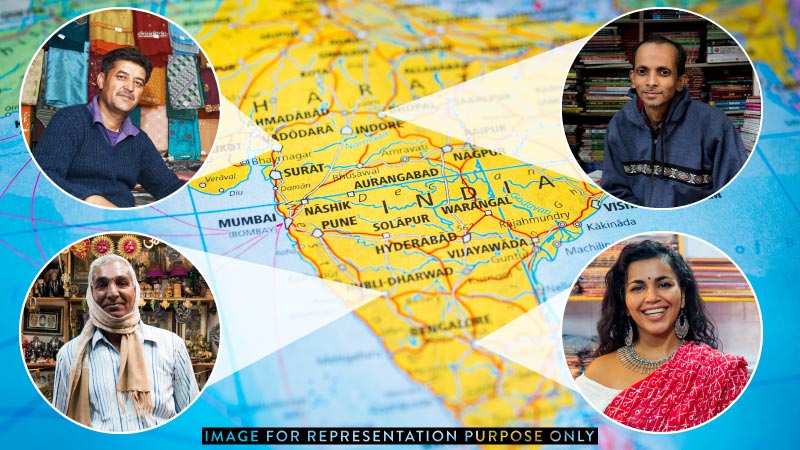 Every day, as millions of Indians log on to Flipkart looking for unlimited ways to fulfil their aspirations, another set of everyday folks get on Flipkart for reasons similar in terms of aspirations, yet very, very different. For the other Indian is a Flipkart seller — logging on to fulfil entrepreneurial dreams and reach an India without borders through online retail.
The everyday Indian's entrepreneurial dreams are taking wings as sellers increasingly embrace the opportunities that online retail has to offer. When a seller signs up with Flipkart, their opportunities are unlimited — their vision isn't impaired by boundaries, logistics, space, distance or any other physical constraints. This is taken care of by Flipkart — with its numerous initiatives and support pillars, Flipkart utilizes its resources and opens up a world of dreams for any Indian with an entrepreneurial streak and a passion to succeed.
To become a successful seller on Flipkart, it doesn't matter who you are, how old you are, which corner of the country you come from or even if you don't have the capital to take on an entire business from ground up. Read these real-life stories of Flipkart sellers — from the age-old traditional family businesses, to women breaking the glass ceiling, or even young guns with a hunger to make their mark — for a look inside the Flipkart Marketplace ecosystem that's nurtured thousands of success sagas.
The Flipkart seller's secret recipe for success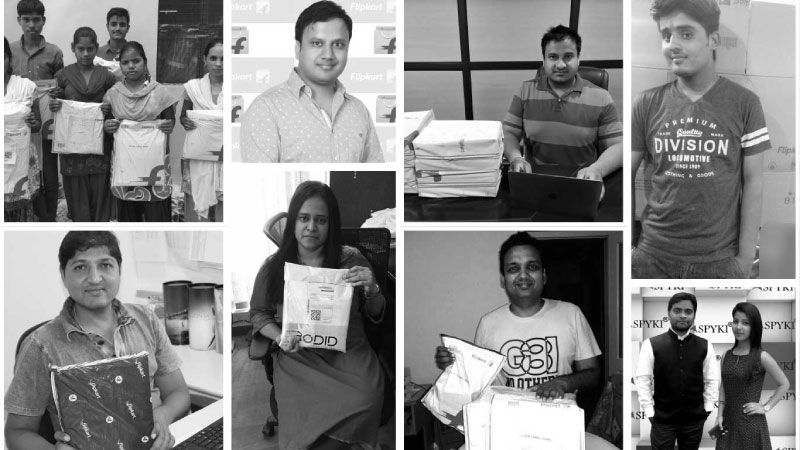 When Ankit Gupta returned to India from the United States in 2011, he couldn't wait to join the bandwagon of Indian retailers who were taking the plunge into online retail.
His family, involved in manufacturing footwear for many years, decided to list an entirely different product on Flipkart — yoga mats. "No other seller across the country had the kind of products we were selling. The mats became a hit overnight and, three months later, a good number of orders began pouring in," says Ankit.
From starting out in a garage to renting a multi-storied office, from beginning with a two-person team to employing over 300 people, from first-time entrepreneurs to those who've expanded their family business online, Flipkart sellers have relied on their ingenuity to see their business grow leaps and bounds. Here, Flipkart's top sellers, across categories, recount their exciting experiences and share the secret ingredients of their recipe for online selling success.
Read their stories here.
How Flipkart's women sellers built successful business empires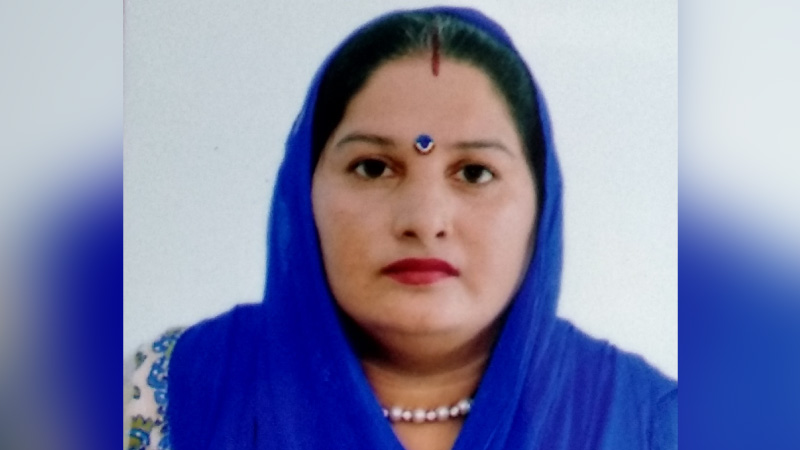 "Girl, uninterrupted" might be one way to encapsulate Ritu Kaushik's story. Forced to cut her education short when she was young, this fiery entrepreneur went right back to college and used her education to kick-start her entrepreneurial career.
"I learnt how to use a computer by practicing when my children were at school, and with my husband's help," says this seller who runs a handbags business on Flipkart. "Maine apne shauk ko hi apna business bana liya (I turned my passion [for handbags] into my business)," she adds with a grin.
Read the stories of many more businesswomen just like Ritu who have built successful empires by retailing on Flipkart.
Be inspired by their stories here.
Redefining the age-old Indian Family Business on Flipkart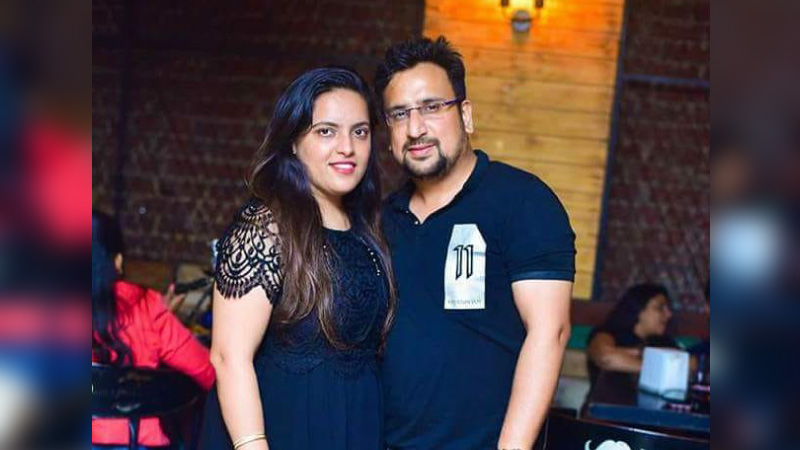 "When I joined Flipkart Seller Hub in 2016, I knew I could trust Flipkart. Over time my son and daughter joined me, and today we're proud to have a family business on Flipkart," says Ishwander Khanna, a delighted Flipkart seller. Together, the trio is a true-blue representation of what the modern Indian family business looks like.
As India goes digital, family businesses are embracing the change and making the most of the realm of opportunities that online retail offers. Running an online business is no mean feat, and it helps to have a partner to sail smooth. So, it's no surprise that sellers are increasingly establishing family businesses on Flipkart too.
Take a peek into the Modern Family Business here.
Scripting the triumph of everyday Indians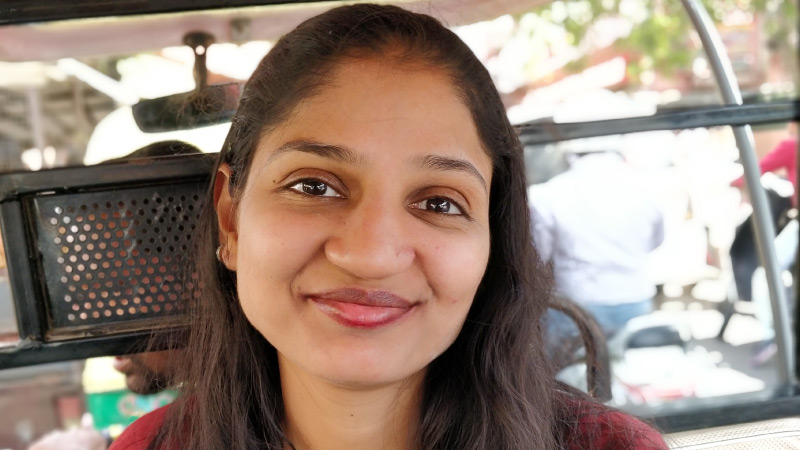 Mumbai's Dharavi, an area that shot into the spotlight with its grim portrayal in Slumdog Millionaire, is also a bustling hub for small businesses. And it was here that Ritesh Chugh first began his venture, Rituraj Fashion. But his small store catered to just the neighborhood and with few products on offer, sales began to dwindle every month. "That's when I decided to take my business online," he says about his decision to partner with Flipkart.
Ritesh's sales not only grew hundred-fold, but his small store went on to reach millions of customers across the country. "From being a small player in the town to a business that India shops from – I have dared to dream big with Flipkart," Ritesh adds.
Helping Indians script their success stories is just one of the many facets that define Flipkart. With its many initiatives over the years, it has channeled its resources to create opportunities for sellers with an enterprising streak, nudging them a step closer to success. Built on the pillars of effortless order fulfillment, a swift payment mechanism and a strong logistics backbone, Flipkart has engineered an ecosystem that's nurtured thousands of seller success stories.
Read the incredible stories here.
The Flipkart sellers who are Rajasthan's cultural ambassadors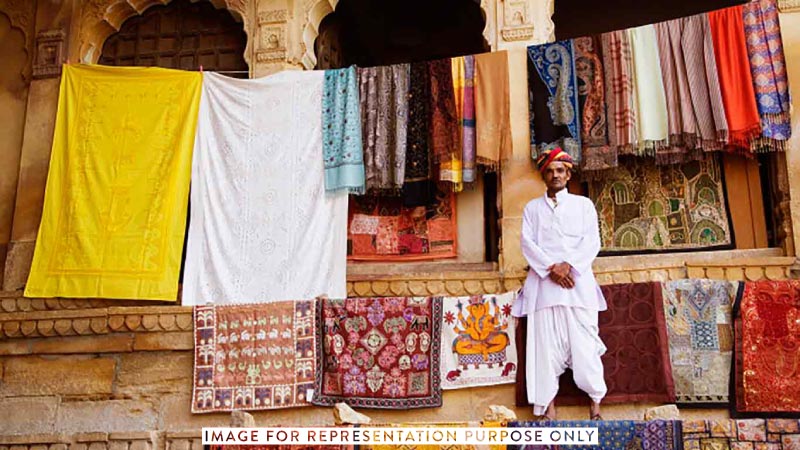 Rather than let Rajasthan's artistic heritage decline, these three daring entrepreneurs chose to be online sellers and grace homes across India with ethnic art from Rajasthan. And their endeavors have not only afforded local craftsmen find gainful employment, but have also given them a reason to stand shoulder to shoulder with their contemporaries with inimitable pride.
Here are the stories of three Flipkart Sellers — Rahul Jain, Bharat Lashkari and Atul Gupta — whose commitment to heritage is helping craftsmen in Rajasthan seamlessly carry on a centuries-old tradition in modern India.
Go back in time with their stories here.
Young entrepreneurs soar with the Flipkart advantage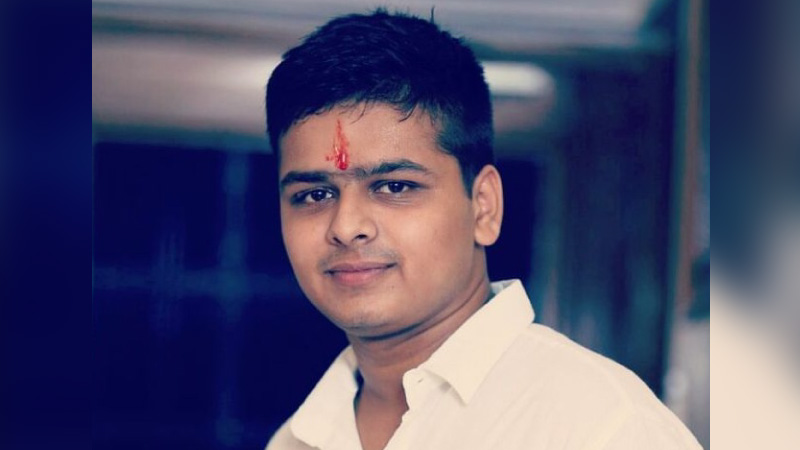 You don't need a business degree to sell on Flipkart, and 18-year-old Shubham, CEO and proprietor of Mshop, is proof. "For a young entrepreneur like me, selling online offered reach and growth," he tells us. When he liaised with Flipkart, he was a novice, unaware of the intricacies of business. "However, with the Seller Hub's support and sage advice, my sales have doubled!" Shubham shares gleefully.
It is easier than ever before to make the most of what e-commerce has to offer, especially as a Flipkart seller. These young entrepreneurs have paved their path to success by leveraging the feature-rich Flipkart Seller Hub, defining the bullish spirit of Digital India.
Read their stories here.
For these sellers, Flipkart Troops saved The Big Billion Days!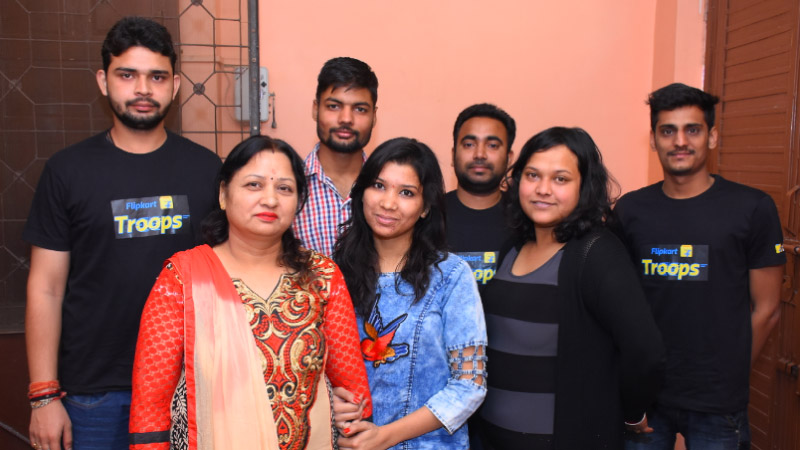 Rajesh Singla, owner of Delhi-based Woodpecker Prints, wasn't surprised when his order numbers shot through the roof during Flipkart's Big Billion Days sale. That was expected for many Flipkart sellers. But the sheer number did have him scrambling to deliver on time. "We are generally used to getting 1,700 orders a day on average, but during The Big Billion Days sale we received over 55,000," he says.
So, despite some reservations, he called up the Flipkart Troops. "I knew about the Flipkart Troops initiative, but I thought it was for bigger sellers. Why would they come to us?" But when members of Flipkart Troops did arrive to help him with packaging, it came as a huge relief and Rajesh had more time to focus on his sales.
For the thousands of small- and medium-sized sellers in Flipkart's Marketplace ecosystem, The Big Billion Days sale is the most exciting and stressful time of the year. With the number of orders going up as much as ten times, they need all the help they can get. That's why this year, Flipkart launched the Flipkart Troops initiative — an enthusiastic group of young students who traveled from warehouse to warehouse, helping with packaging. This logistical dream team not only finished the mountain of work on time, but also put a smile on the sellers' faces.
Read about Flipkart's unique initiative here.