Helping Indians script their success stories is just one of the many facets that define Flipkart, elevating it to an online marketplace that's keeping pace with Digital India's growing needs and entrepreneurial passions. With its many initiatives over the years, it has channeled its resources to create opportunities for sellers with an enterprising streak, nudging them a step closer to success. Built on the pillars of effortless order fulfillment, a swift payment mechanism and a strong logistics backbone, Flipkart has engineered an ecosystem that's nurtured thousands of seller success stories. Here are three that epitomize this spirit.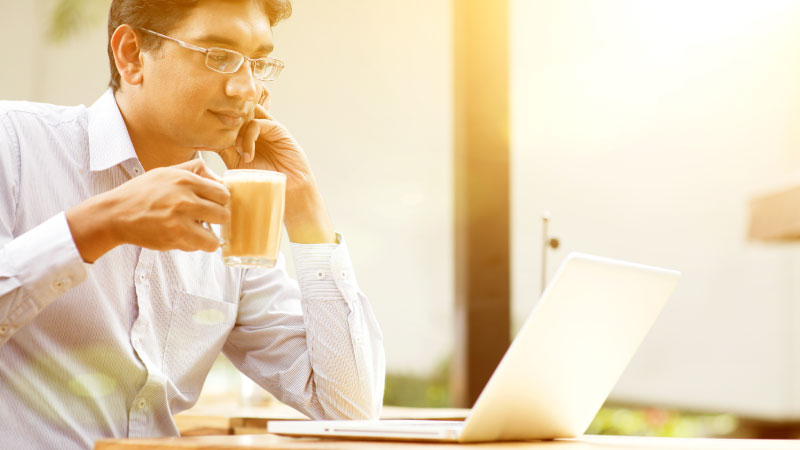 In 2007, when Flipkart first started selling books online, it was a small step in the brave new world of online shopping. In 2013, no one could predict that another small step forward, the launch of the Flipkart Marketplace, would turn out to become a giant leap; one that would be responsible for thousands of seller success stories. For small businesses spread across every nook and cranny of Digital India, getting on board was not only easy, but also essential. Especially for those who'd dreamed of creating online businesses that blurred geographic, gender, and cultural barriers.
From just 50 sellers back in 2013 to over 1 lakh sellers on board today — the seller success stories over this short phase have been astounding. Over the years, small entrepreneurs realized their biggest dreams without the need for additional infrastructure, inventory or marketing. With 8 million products across 80+ categories, Flipkart has 100 million registered users and 10 million daily page visits. How does this translate for a businesswoman selling jewelry from the small bylanes of Jaipur or someone selling traditional wear from the streets of Dharavi?
These three seller success stories prove that there's no idea too small, no dream unachievable and no obstacle that can keep the flame of entrepreneurship within everyday Indians from burning bright.
Striking gold within: The birth of Be You Jewelry online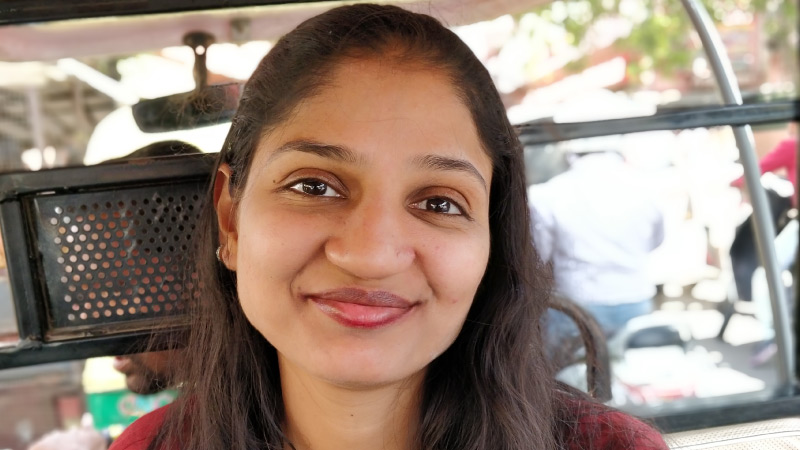 With a sparkle in her eye bright enough to outshine the gold jewelry she designs, it is difficult to imagine that Khushboo Gitai, the owner and CEO of Be You Jewelry, did not always have the life she dreamed of. While blessed with a beautiful son and a loving husband, she knew that, for her, satisfaction would only come by doing something she could call her own. "Being a homemaker is something I enjoy. However, it was not the only thing I wanted to," she says. Daring to dream big, she convinced her husband to take his retail jewelry business online with her at its helm. With a 4-year old son who needed her time and attention, Khushboo knew that this would be the only way she could let her industrious spirit take wing. What she needed now was a platform. And that's what she got as a seller on Flipkart.
The online business not only gave her a sense of purpose, but also took flight beyond her wildest dreams. "The Flipkart Marketplace is a great place for women homemakers like me to start their journey towards a fantastic career," she says with a grin. "As a platform, Flipkart made selling easy, convenient and fast." Using Flipkart's training webinars, where domain experts help sellers enrich their offerings, as well as the self-paced online Smart Learn knowledge modules, creating the right catalogs, product listing and even pricing became a breeze. "With Flipkart Seller Hub's support and guidance, we have now extended our catalog. They have helped us become one of the top gold sellers in the market," Khushboo recounts.
Today, Khushboo has become a business inspiration, having expanded into fashion apparel too. The ambitious supermom aims to double her revenue the coming year, so stay tuned because it looks like her story is just beginning!
Clocking 2000% growth: Racing ahead with Kineta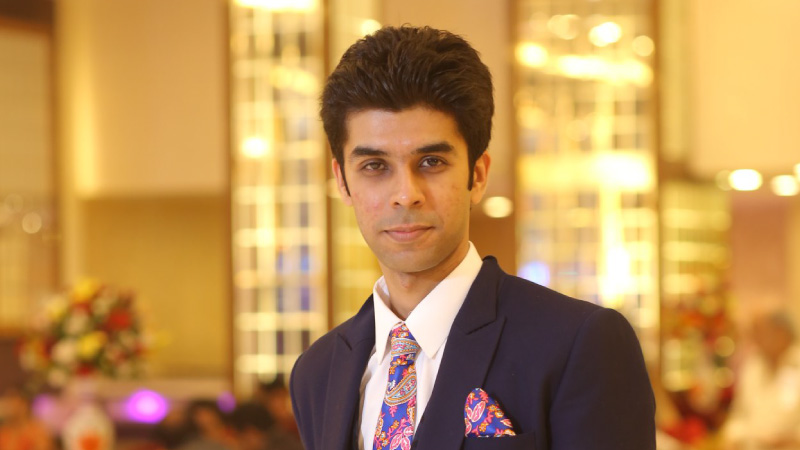 If Khushboo's story was the tale of one woman freeing her spirit of enterprise against the odds, Himanshu's story is that of a brand finding its footing and conquering the market. A modest businessman from Delhi looking to find success in the booming mobile market, Himanshu Anand helms Kineta, a firm that started in 1995.
When he decided to take his business online, he signed with Flipkart. "We started our journey with Flipkart Seller Hub in 2016. We used to receive 5 or 6 orders a day back then. Today we receive close to 250-300 a day," he says. His business witnessed a dramatic increase when he opted for Flipkart Fulfillment halfway through his first year as a seller on the platform.
Leaving day-to-day operations to Flipkart Fulfillment, which took care of everything from ordering to delivering, Himanshu set his sights on expanding his product range and growing his business. "Flipkart Fulfillment saved us from operational hassles, helping us utilize our time better," he says. A numbers man, Himanshu reveals that the statistics speak for him. "About 80% of our business is because of Flipkart Seller Hub and our GMV (Gross Merchandise Volume) has seen a staggering 2000% growth."
With technology and logistics sorted out, Himanshu has had more time to focus on building a ₹2 crore brand, especially at the rate Kineta is growing.
Giving credit to his team of 50+ employees, he adds, "The best part about working with Flipkart Seller Hub is their constant encouragement and attention to your brand. They really care about your growth, give you the right user insights and have a user-friendly portal that helps you access everything more conveniently". With data analytics at his fingertips courtesy of the platform, Himanshu was able to grow his company manifold and is set to launch new brands in the same domain.
Since Flipkart also helps secure growth capital apart from smart data analytics, seller success stories like Himanshu's are growing by the day. "It has been a great journey so far and we look forward to more years of growing together. Thank you, Flipkart Seller Hub," he signs off.
Making a statement: Proof that fashion cuts a fine figure!
Further south in India's financial capital Mumbai, Dharavi, which shot into the spotlight with its grim portrayal in Slumdog Millionaire, is also a bustling hub for small businesses. Raking in revenue worth ₹.6,500 crore annually, Dharavi, Asia's second largest slum, is home to over 5,000 businesses. One such business is Rituraj Fashion, which sells men's traditional wear under the eagle eyes of Ritesh Chugh, a go-getter who identified the opportunity that selling online with Flipkart could provide.
"When you are on India's number 1 business portal with a market reach that spreads across India, you are sure to head towards big growth," he says. When it comes to seller success stories, his has all the elements of a drama. Once upon a time, Ritesh's small store catered to just the neighborhood. And with few products on offer, sales were dwindling every month. "That's when I decided to take my business online. And the change is there for you to see!" he says.
Ritesh's sales not only grew hundred-fold, but his small store went on to reach millions of customers across the nation. "From being a small player in the town to a business that India shops from – I have dared to dream big with Flipkart," says Ritesh. All this, without having to set up shop in other cities or invest in additional storage units. The savvy businessman loves to set daring new targets only to surpass them with passion and perseverance. "And I know that on this journey I can always count on my business' best friend – Flipkart Seller Hub."
Across India, entrepreneurs are dreaming big, confidently maneuvering their dreams into spectacular seller success stories. For Khushboo, it meant ensuring that being a homemaker wasn't her only identity. For others like Himanshu and Ritesh, the sense of achievement came by taking barebones businesses and transforming them into empires. While these seller success stories warm the heart, they also stand testament to how Flipkart has helped erase traditional obstacles like geographic advantage, saving up for start-up capital, spending on brand building, focusing on logistics or maintaining warehouses, for enthusiastic entrepreneurs. When all this and more is taken care of, tapping into success is all up to you.
---
Also Read: How Flipkart's Women Sellers Built Successful Business Empires