Can't wait to get your hands on your Flipkart order? With updates and added features on the app, tracking your order just got easier. And you don't have to guess when your doorbell is going to ring. Here's all you need to know.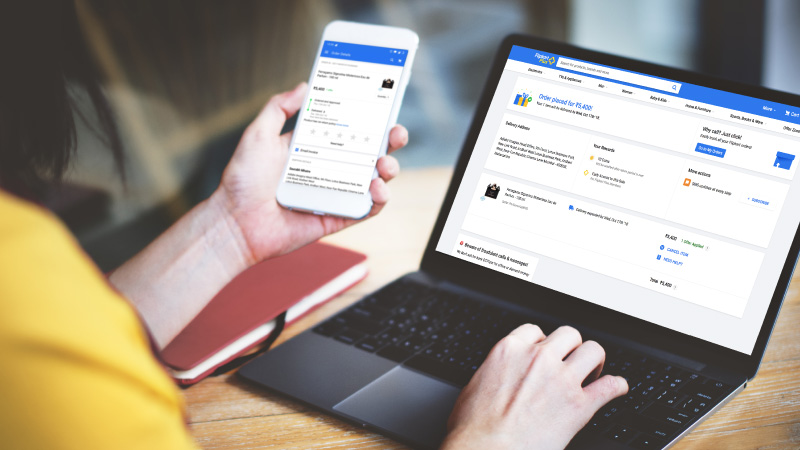 What's more exciting than taking advantage of all the incredible deals during a Flipkart sale? Getting your Flipkart order delivered, of course!
Flipkart's new and updated My Orders tab simplifies tracking your Flipkart order right from your mobile app. From when your order was placed to which stage of packing and shipping it is in, you'll be in the know right from the get-go. No need to peek through the keyhole every minute or wait for a phone call with bated breath!
Here's how it works.
Place your order
Whether you've made the most of the Big Billion Days sale, the various flash sales, the deals of the day, or the year-round offers on Flipkart, all your orders are saved and listed once you log in to the Flipkart app, m-site or desktop website. No matter what payment option you have selected — be it net banking, credit/debit card, Flipkart Pay Later, CoD or PhonePe Wallet — the app will take you directly to the tracking page.
---
Go to My Orders
When you want to track your Flipkart order later, simply navigate to My Orders in your Flipkart app, m-site or desktop site.
---
Select Your Order
Once you tap My Orders, you'll see everything you have ordered listed there. Scroll to see all the goodies you've ordered from Flipkart. You'll see the product name, an image, and a notification below it that tells you when it will be, or has been, delivered.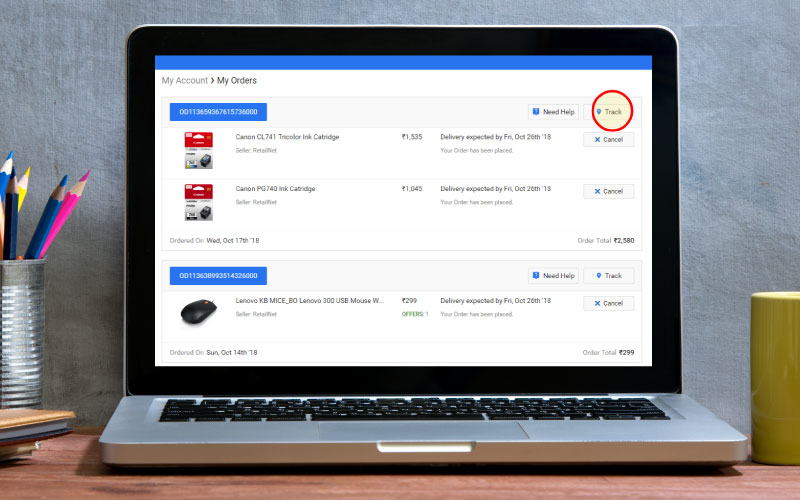 ---
Get Order Tracking Details
In the Flipkart mobile app, you'll see a vertical line that maps the delivery sequence of your order. This sequence has four steps – Ordered & Approved, Packed, Shipped and Delivery. The line is green or grey depending on what stage of processing your order is in. The most recent stage is highlighted with a circular icon. For example, if your order has been shipped, you'll see a circular icon that darkens and fades to draw your attention to the third step – Shipped.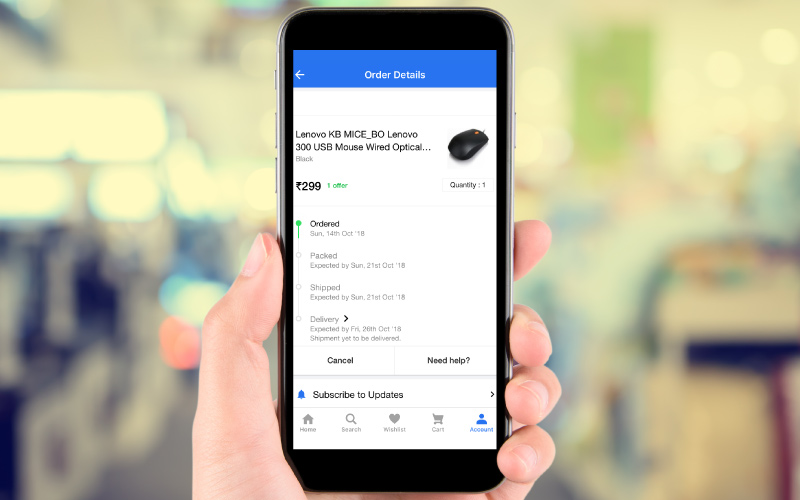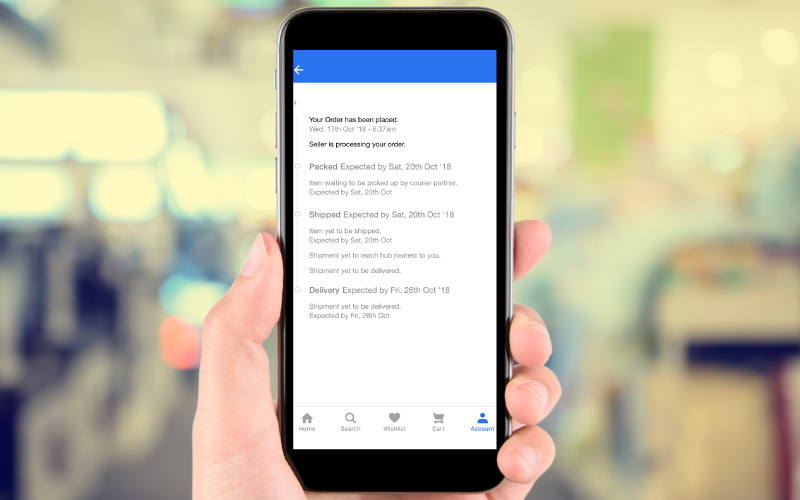 ---
And More Details
Want more details? Just click on any of the four steps and you'll see details along with the expected delivery date of your order. For example, if your order has been shipped, you will be able to see where your order has been shipped, received and dispatched from along with the relevant dates. Hit the back button on your smartphone to go back to the main menu.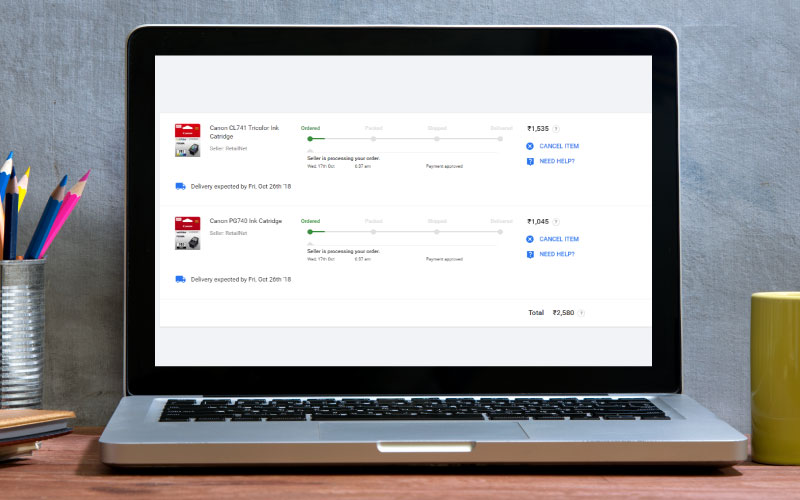 ---
Do More With Your Order
Want to do more than track your order? Under the delivery sequence, you'll see two big tabs: 'Cancel' and 'Need Help?'. Tap on Cancel to cancel your order by stating your reason and select the options on the page to go about this process with ease.
---
Need Help With Your Flipkart Order?
Tap 'Need Help?' to see another screen where you can select an issue with your order be it about cancellation, returns, discounts, or payments. Here you will find answers to questions like 'How do I check if a cashback is applied to my order?' or 'My order is delayed'. Click on the issue to find an instant answer.
---
Contact Flipkart Customer Support For More Help
If you need more assistance, click on the Contact Us button on the bottom of the page. Here you can choose to email or chat with Flipkart's team to resolve your query or issue.
---
Subscribe To Flipkart Order Updates
To make tracking your order easier and more convenient, you can now choose two additional features on the main page. To get automatic updates on your order, click on Subscribe to Updates with a small blue bell icon. This way, you will be in the know without having to even open the app.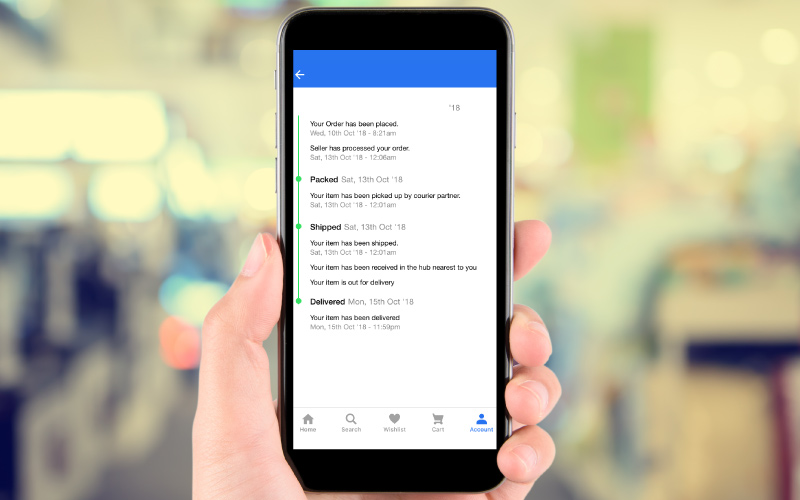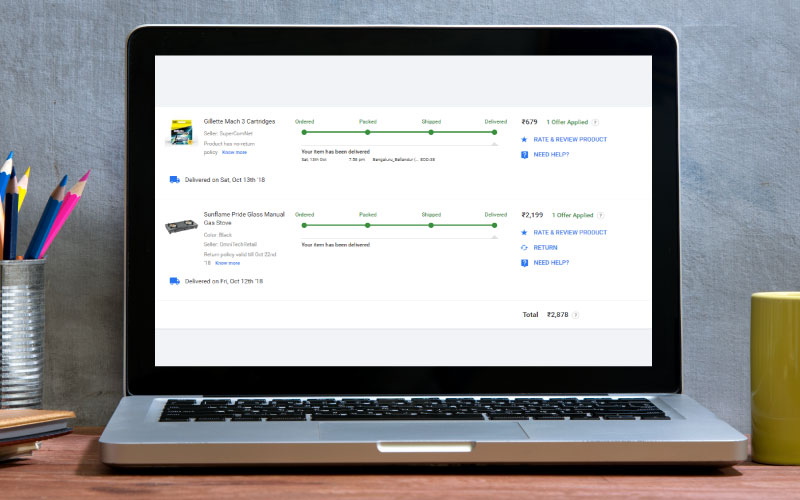 ---
Share Your Flipkart Order Details
Similarly, tap on Share order details to share all the features you enjoy, like tracking your order, cancelling it, exchanging it or replacing it with someone else. This is for orders you have placed for others, like your sister who lives in another city or a friend for whom you bought a birthday present. Simply enter their phone number and name and click on Share to give them tracking convenience too!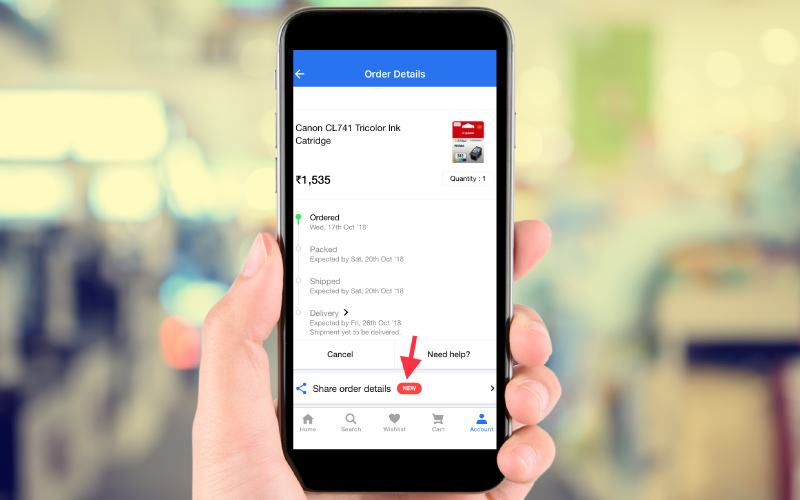 ---
See Your Flipkart Plus Rewards
Scroll down on the main page to see the shipping details of your order with the name and address related to the delivery. Underneath this, you'll see if you have earned rewards on your order like the Flipkart Coins that give you the advantages of Flipkart Plus. These will be credited to you at the end of the return period.
---
See Billing Details
Below this, you will be able to view the list price, selling price, shipping fee, total amount, offers and payment mode related to your order. Pay attention to the offer tab, because this one showcases any offers you can take advantage of during your next purchase. Simply click on the Know More button to find out how!
With a new and simpler way of tracking your order, shopping on Flipkart becomes even more fun than before! So, what's on your wishlist today?