Device takeover can result in the loss of sensitive information and jeopardize your finances, all while making you more vulnerable to fraud. However, being alert and conscious about your device's performance enables you to take quick action and stay safe. Read on to get insight into how device takeover works, the warning signs you should watch out for, how to remove malware, and prevent other takeover attempts.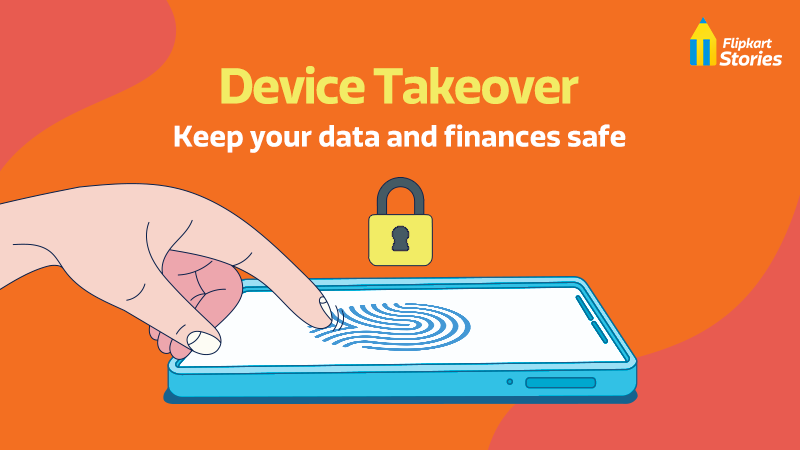 With online transactions on the rise, fraud and scam attempts have increased too. In fact, more than 16 lakh cybercrime cases were reported in India in the last 3 three years as of December 2022. Knowing the various ways scammers use to dupe the unsuspecting is key to protecting yourself.
One of the popular ways that hackers operate is through device takeover using malicious apps. What are malicious apps? These refer to mobile applications that secretly attack your phone, mining for sensitive information while you are using the device. They may masquerade as working apps that contain malware or fake apps that use names of popular apps that you may be prone to downloading.
Unfortunately, India has witnessed one of the world's largest number of Android infections as per the T2 2022 Threat Report by ESET, a malware protection and internet security firm. iPhones are not out of the woods either, so no matter which smartphone you use, put safety first.
With access to personal information (be it banking or login IDs, passwords, debit and credit card numbers, account numbers and more), scammers can put users' finances and confidential data at risk. These activities can also lead to an account takeover while making users more vulnerable to fraud from other sources by selling the information they mine.
Continue reading to know how these malicious apps get on your device, signs you have malware and how to get rid of it.
How Fraudsters Get You to Download Malicious Apps For A Device Takeover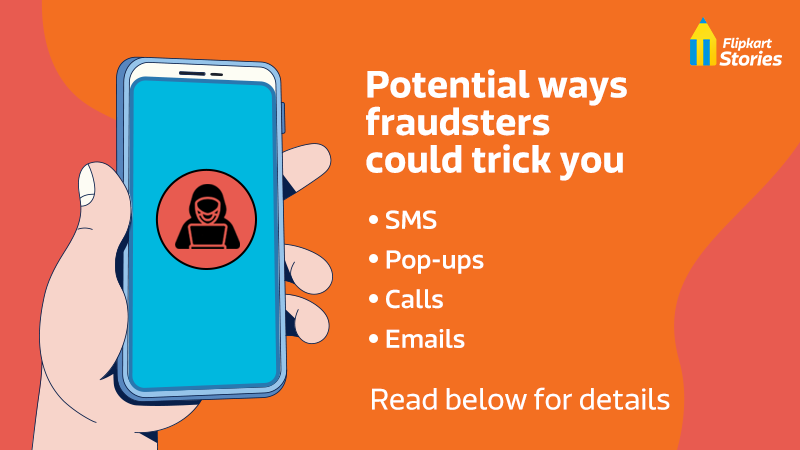 While technological advancements are working towards offering a fortress of security to keep malware away from your device, hackers have become more creative in getting through the cracks.
From posing as bank officials, representatives of digital payment apps and popular online shopping platforms, scammers entice you to click on harmful links to compromise your device security. Here are the common modes via which fraudsters lure you into downloading a malicious app on your device:
Via SMS
Received a message to install an app to earn rewards or redeem exciting offers? Resist clicking on the link! Once you click the link to download, you may be redirected to install an app that runs silently and stealthily to steal your information.
Via Pop-ups
See a pop-up that says your device is infected? Clicking on it will likely infect your device with data-stealing malware. Whether you are trying to close the tab or click on the ad (a big NO NO), you will be redirected to malware that results in device takeover.
Via Calls
Hackers may even call and ask you to download a bogus app or click on the link sent via SMS to confirm your order or account information or even to "help" you set up an account. Following their instructions can make your device vulnerable to malware that robs your data. Such scammers' modus operandi may also include staying on the line, asking you to click on a link that allows them to see your screen and record your keystrokes or sensitive information via screen-sharing apps.
Via Emails
You may receive a too-good-to-be-true offer or a discount code from an official-looking email telling you to click the link and follow the instructions. If you look closely at the ID, you'll realize it isn't so official after all. However, clicking the link can result in scammers downloading malware onto your device.
Tell-Tale Signs That Your Device May Have Malware
Although the malware installed on your device works slyly and silently, certain tell-tale signs can alert you. Here are some of them:
Your device is lagging more, and crashes unexpectedly
Apps don't load as quickly as they used to
You need to charge your phone more frequently
You find apps that you don't remember installing
Your device keeps heating up
You get pop-up ads incessantly
Your device is not getting updates
Your device is rebooting without any prompts
There is an unexplained and unprompted increase in data use
Settings on your device change unexpectedly
There is reduced storage space due to unknown large files
How To Remove Malicious Apps From Your Device
The best way to protect yourself once you notice signs of device takeover is to get rid of the malicious app or malware. The good news? This isn't difficult once you know what to do. Follow these steps.
Delete the malicious app, including any that you don't remember downloading
Clear your cache for Chrome or any other browser you use frequently
Clear your downloads from the browsers on your device
Get a proper antivirus program or cybersecurity program
Reboot your device in safe mode
Perform a factory reset
Remember that when you perform a factory reset, you will lose the data on your device. However, backing up and reinstalling malicious data can lead to a device takeover once again. Ensure you get an antivirus program before reinstalling your data to detect any malware to prevent it from reinfecting your device.
Tips To Prevent Device Takeover Via Malicious Apps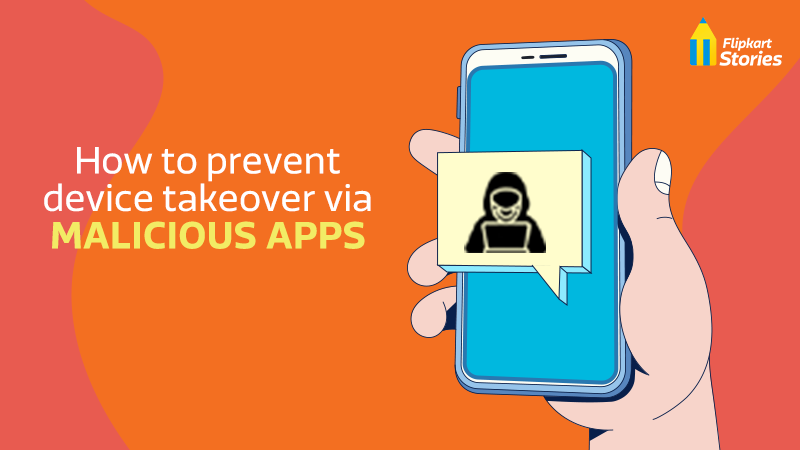 While getting rid of malware is possible, it may be too late in some cases, and you may have already lost some of your data. The best way to prevent device takeover is to be proactive. Here's what you can do.
Keep your device and apps updated with the latest security patches
Don't click on suspicious links from emails, SMSs, and other modes
Install a cybersecurity or anti-virus program
Regularly run your device's inbuilt security scans
Pay close attention to the apps you install – and the permissions they ask for
Read reviews, download statistics, and developer details of an app before downloading it
Download apps only from the official app stores for Android and iPhones
Malicious apps work in the background, but you don't have to! Be proactive to avoid installing malware and prevent device takeover so you can shop safe every time.
For more secure shopping tips like these, click here.