Looking for a dose of shopping inspiration? The latest offering from Flipkart aims to provide just that, among other things. Flipkart Ideas is a rich feed of rich and engaging content including videos, images, GIFs, stories, polls and quizzes that guide customers towards their next life-changing purchase. Even if you're not an active online shopper, these game-changing shopping ideas are sure to grab your attention. Read all about it below.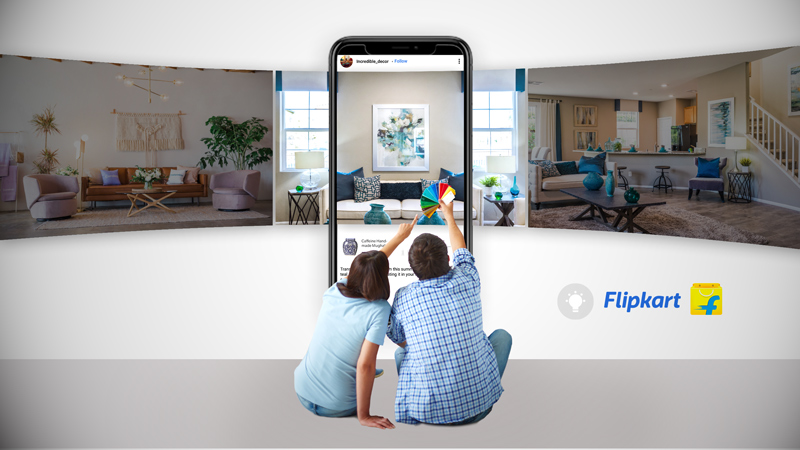 They say an idea can change your life. This applies to shopping too. Whether it's a new phone cover with your favorite TV show's artwork on it, or a rug to tie the living room together, the things we buy shape the way we live. Over 150 million Indians visit Flipkart to shop for their dream products. Flipkart Ideas is an initiative by Flipkart to guide these aspirational Indians towards truly life-changing purchases
What are Flipkart Ideas?
Flipkart Ideas is your very own feed of rich and engaging content, consisting of videos, images, GIFs, stories, polls and quizzes. Here, you can find inspiring and educational ideas from top brands and influencers, tailored to your interests. From tutorials to product reviews, Flipkart Ideas will give you the inspiration you need to go out and buy products that are perfect for you. The best part? You can find all of it right here on the Flipkart app!
Why Flipkart Ideas?
The secret ingredient to a truly fulfilling shopping experience (other than the right budget and availability of products) is inspiration. You need a concrete idea of exactly what you need in order to shop for it. For example, you might aspire to spruce up your living room decor with some new furniture, but what furniture do you choose? What about the color scheme? Would this particular item of furniture go well with your curtains?
As you can see, there are a lot of decisions that go into a good shopping experience. Flipkart Ideas will show you how to make these decisions wisely by helping you find purchases that are most suited to your taste.
What's in it for you?
The Flipkart Ideas feed is customized according to your taste and interests. With a wide range of categories to choose from, including fashion, parenting, reading, food and nutrition, travel, arts and crafts, photography, and more, the feed will always be buzzing with fresh, out-of-the-box ideas. The best part? These ideas come only from trusted sources, such as brands themselves and your favorite influencers. In this way, Flipkart Ideas helps you make better shopping decisions
How do I sign up?
It's easy! All you need is a Flipkart account. First of all, make sure your Flipkart app is updated to the latest version. After that, just follow these steps:
Step 0: Update to the latest version of the Android or iOS app.
Step 1: Open the Flipkart App and tap on Ideas in the bottom navigation bar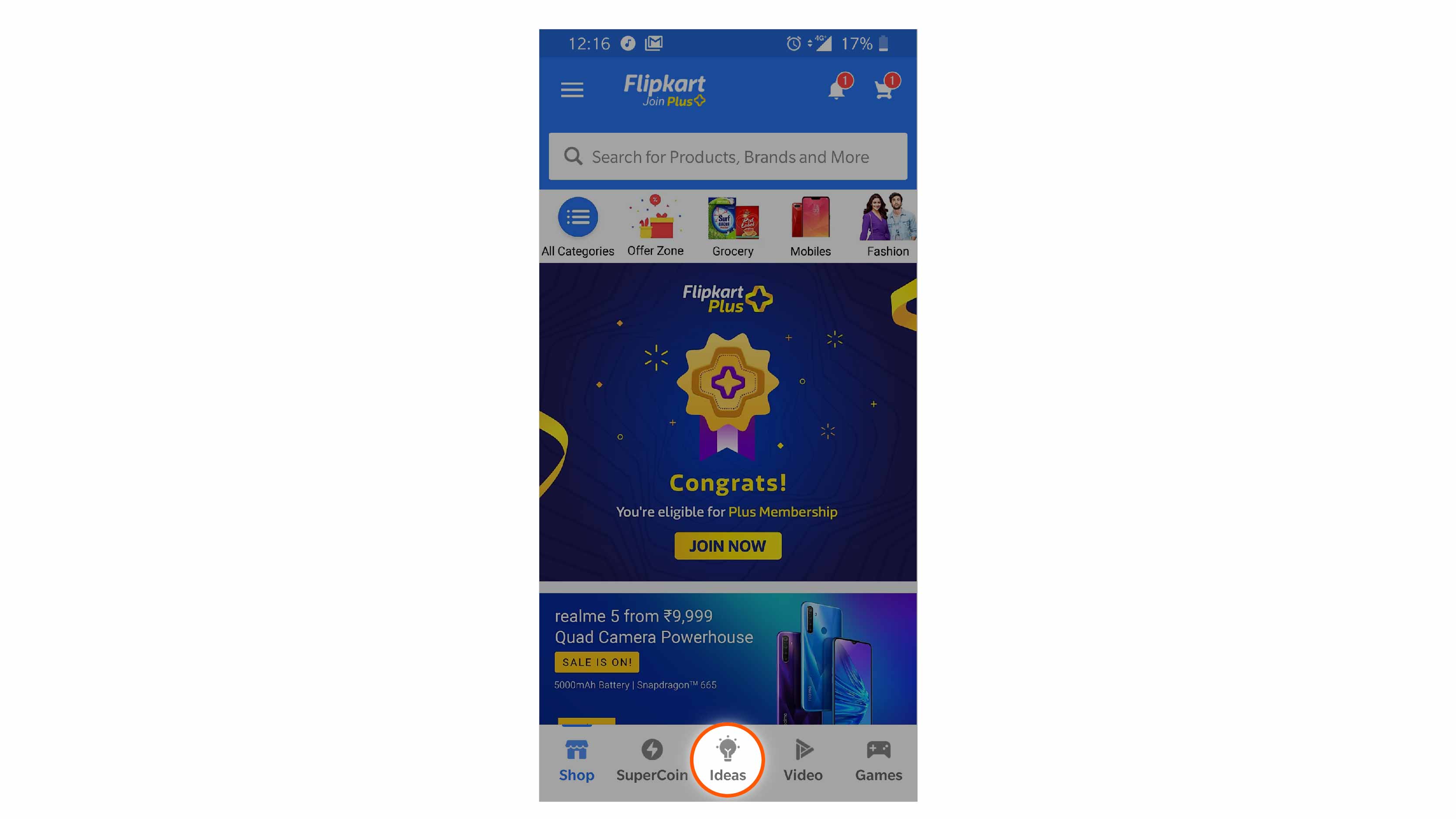 Step 2: Now, you can fill up your feed with big, bold shopping ideas curated to your taste by following your favorite influencers, brands and interests.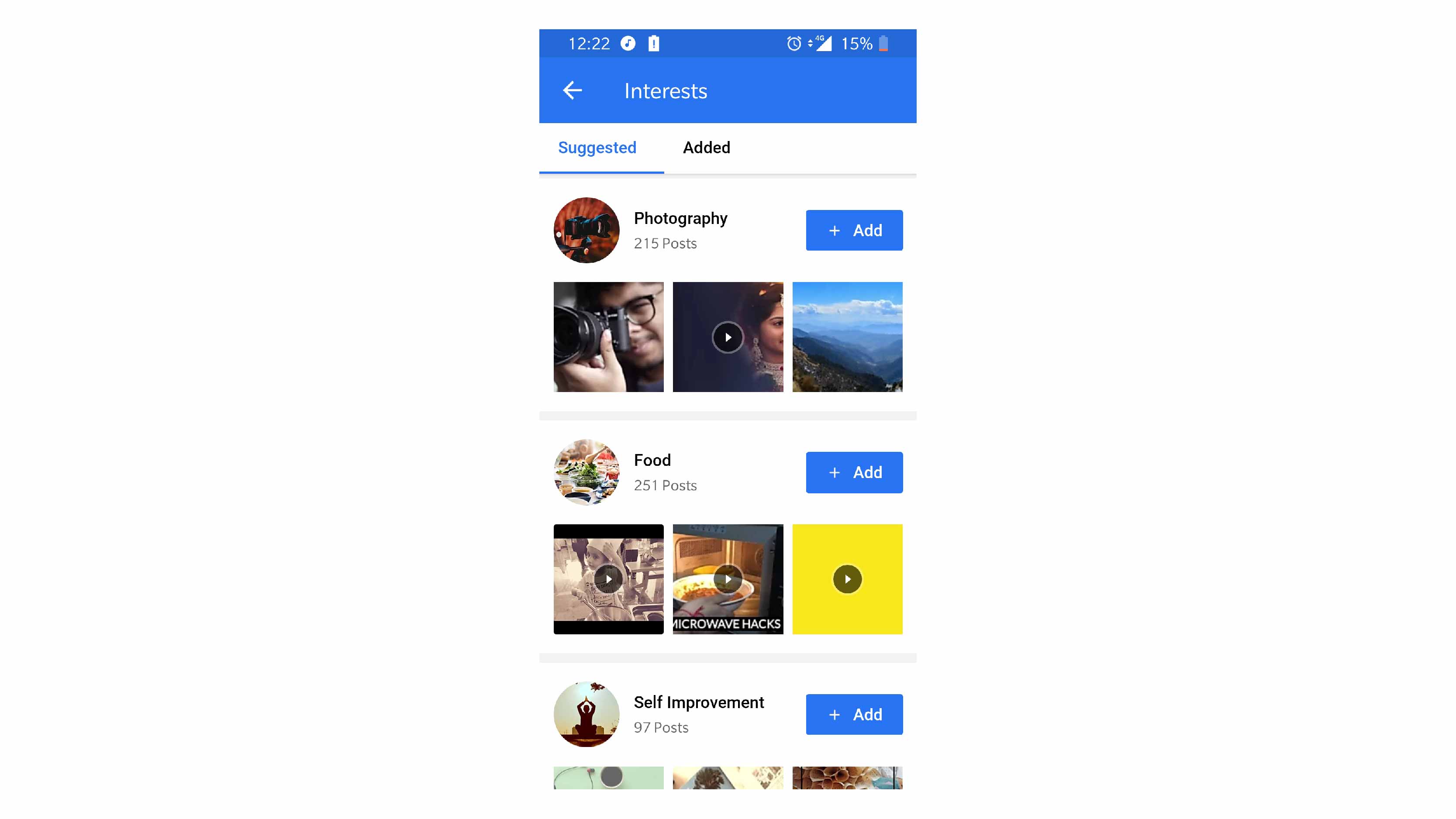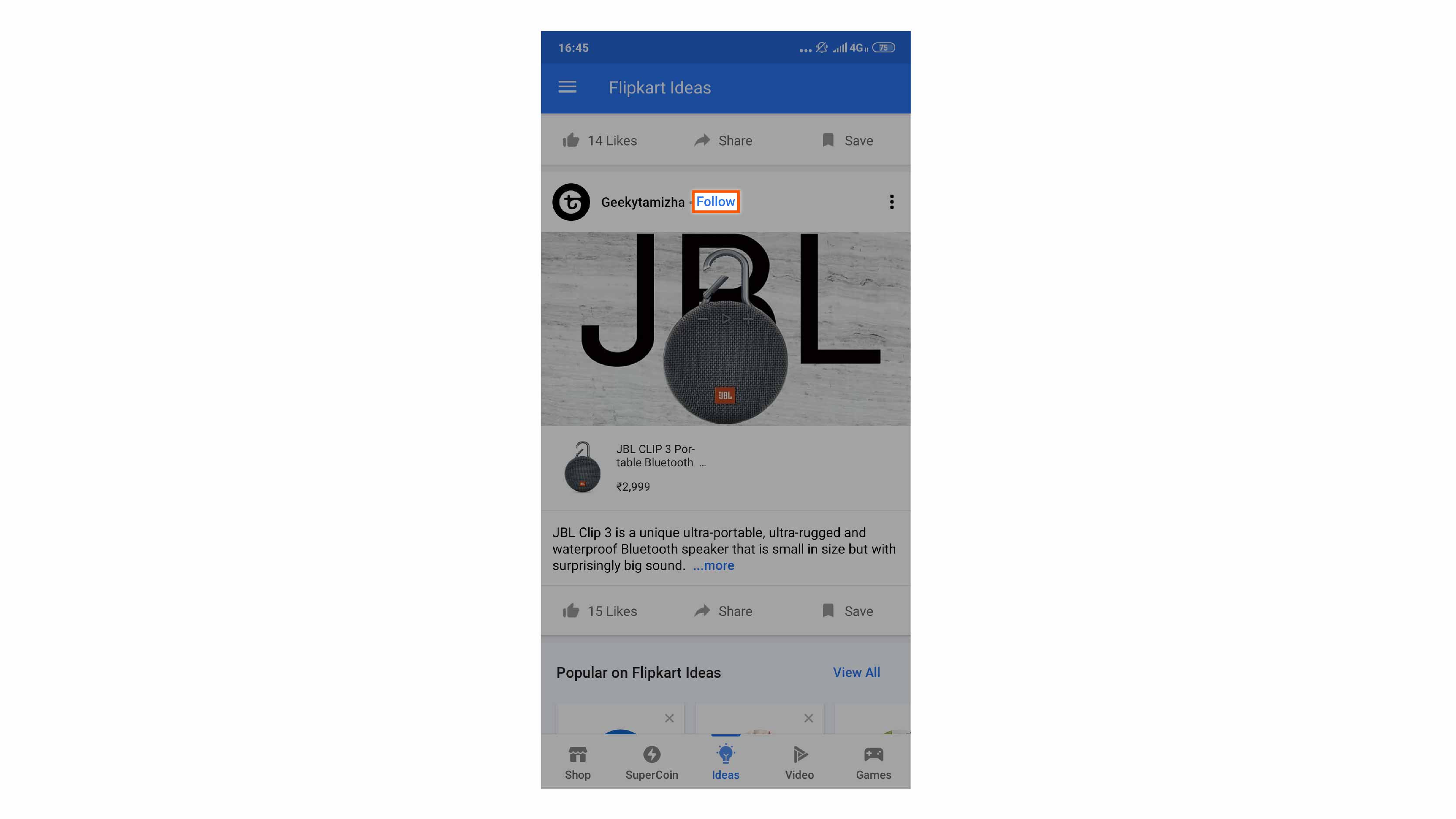 Step 3: Enjoy your brand-new Flipkart Ideas feed, personally curated according to your preferences!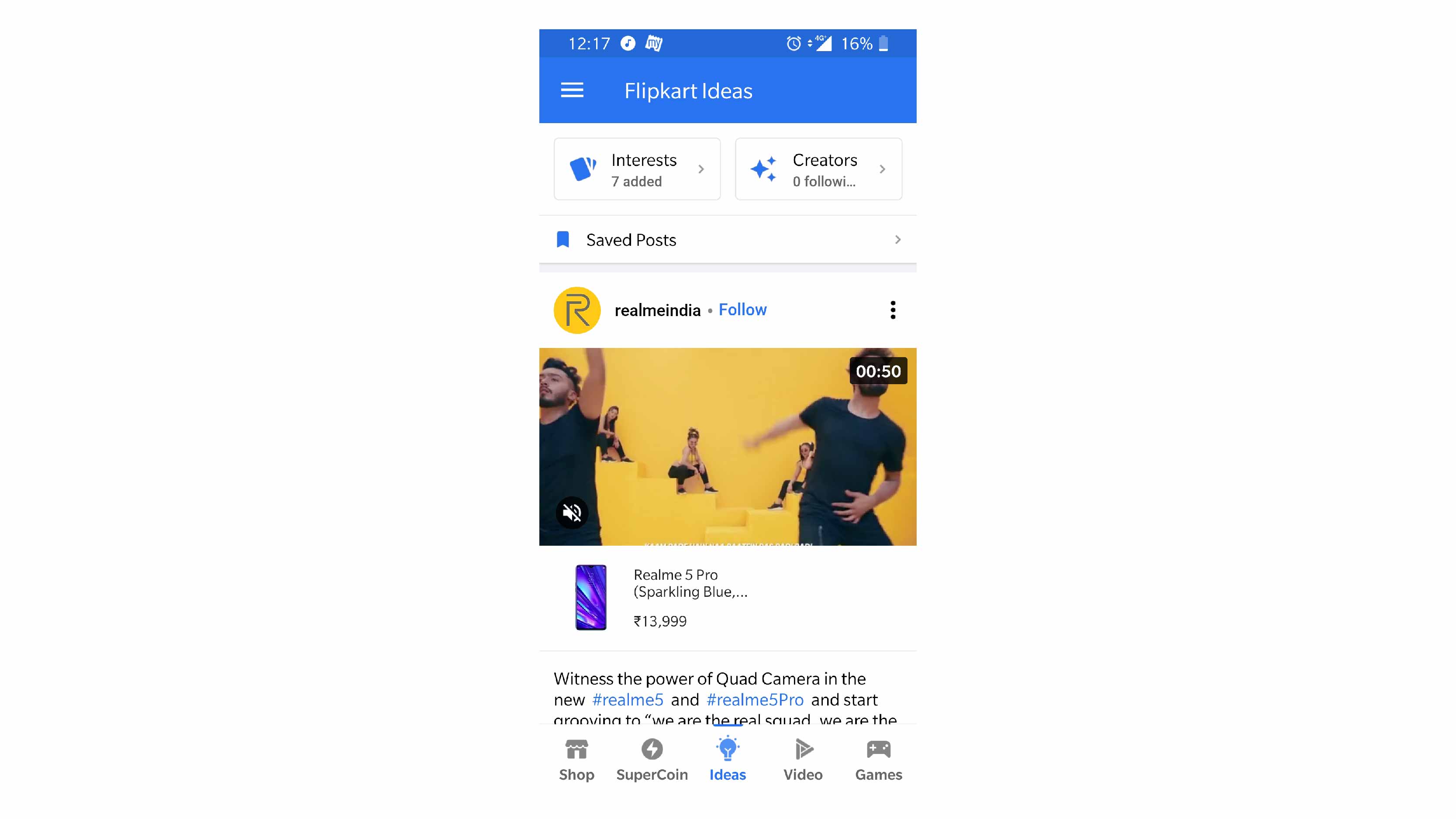 ---
Also read: Made For India – The story behind Flipkart's top-rated Android app