The Flipkart Support Twitter handle aims to ensure that all Flipkart customers are able to access quick and efficient support for their grievances. However, accounts impersonating Flipkart have been targeting vulnerable customers to defraud them. Read on to know how you can spot and report such accounts and fight fraud with Flipkart.
Keeping Flipkart's value of customer first at the forefront, the Flipkart Support handle on Twitter is a platform for customers to access quick, easy and trusted solutions to order-related grievances.
In the recent past, there have been multiple Twitter handles impersonating Flipkart and Flipkart Support aiming to defraud customers into interacting with them. Interactions with handles pretending to be official representatives of Flipkart can lead to fraudsters accessing your personal and financial data.
With a little vigilance and knowledge about Twitter handles and the scammers' modus operandi, it is easy to spot such fake accounts. Here are a few simple tips to keep in mind.
Unverified accounts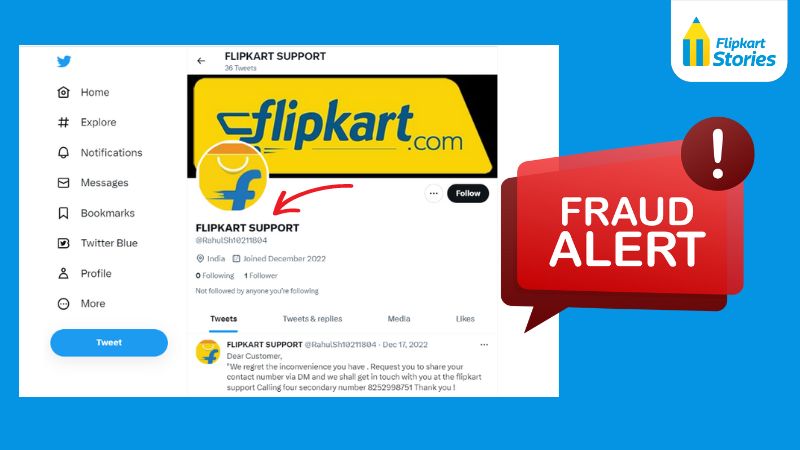 The official Flipkart Support handle is a verified Twitter account with a verification tick. Most accounts that impersonate Flipkart handles do not have the verification tick. Be sure to check their profile before you interact with them.
Wrong logo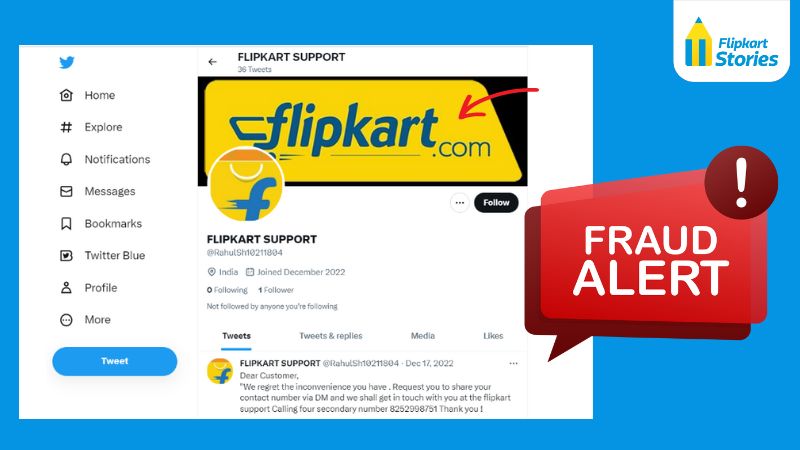 Fraudulent accounts often resort to misusing the Flipkart logo, and is a dead giveaway that the handle is fake and aims to defraud you.
Cryptic account name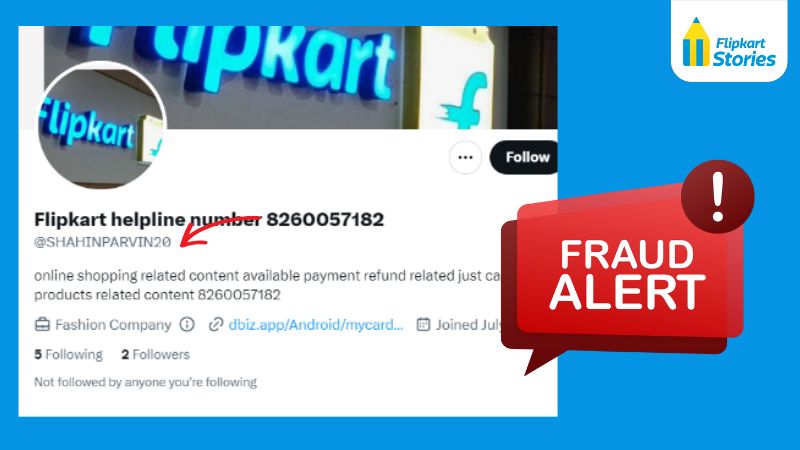 Take a careful look at the Twitter handle. Many of the imposter handles will have an individual's name, numericals, additional words such as service, helpline or hotline on it.
Typos and grammar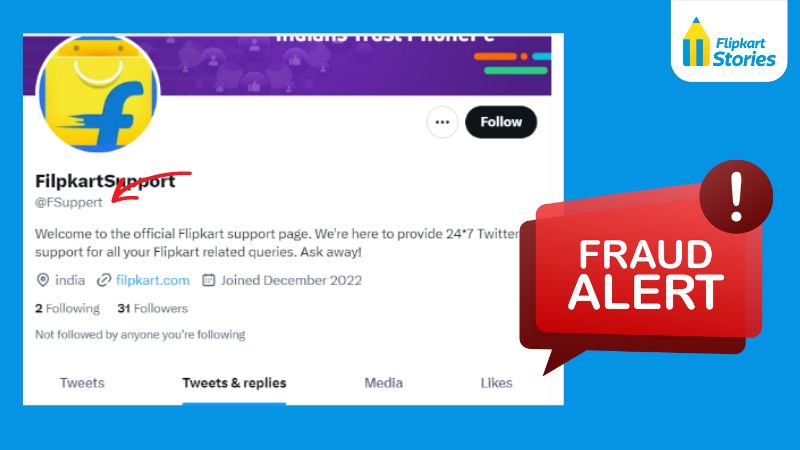 Look out for spelling mistakes and incorrect grammar in both the handles and their tweets – fraudulent handles often misspell words, use all caps, abbreviations and slang while writing.
Personal details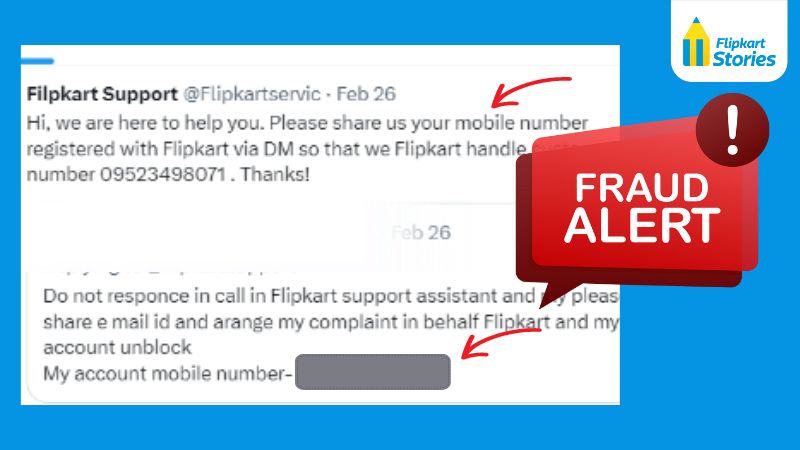 The official Flipkart handle will not ask for your mobile number or personal and contact details or ask you to share this information in public domain. Your privacy is of utmost importance to us. Ensure that you refrain from sharing any such details in a public forum.
Incorrect phone number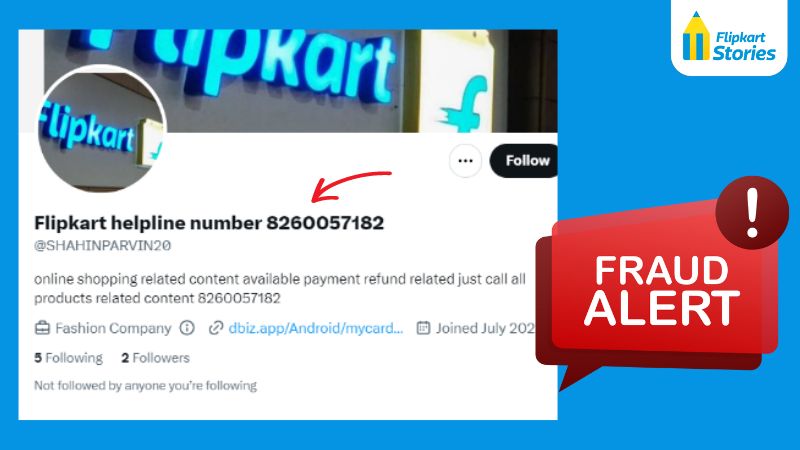 One of the main aims of such handles is to have vulnerable customers call a fake Flipkart number in order to defraud them. Ensure that you reach out to Flipkart only on its original customer care number: 044-45614700. Beware of social media handles directing you to any other number.
How to contact Flipkart Support on Twitter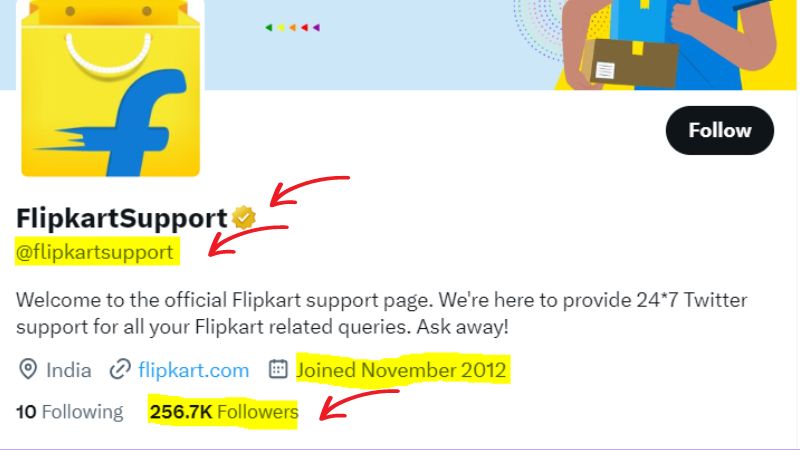 There is only one Flipkart Support handle that caters to all our customers' grievances and we urge our customers to look for the verified tick and the @flipkartsupport handle name.
In Public Interest:
Don't call the wrong @Flipkart customer care numbers. Please note the one and only @flipkartsupport Customer Care Number -> 044-45614700
Beware of scammers and frauds who spread misinformation.
Read more: https://t.co/348UybKIr2 #FightFraudWithFlipkart pic.twitter.com/dVd5an9Q5s

— Flipkart Stories (@FlipkartStories) March 30, 2023
Please also note the one and only Flipkart Support Customer Care Number: 044-45614700.
Beware of scammers and frauds who spread misinformation and remember to shop safe, report scams and fight fraud with Flipkart.
---
Also read: #FightFraudWithFlipkart – Read this to keep yourself safe from OTP fraud