Even as One Flipkart hogs the limelight, history still pervades Flipkart's humble origins. At 447-C, the house where Flipkart started its journey 11 years ago, Flipsters still convene to conjure up a bit of the old magic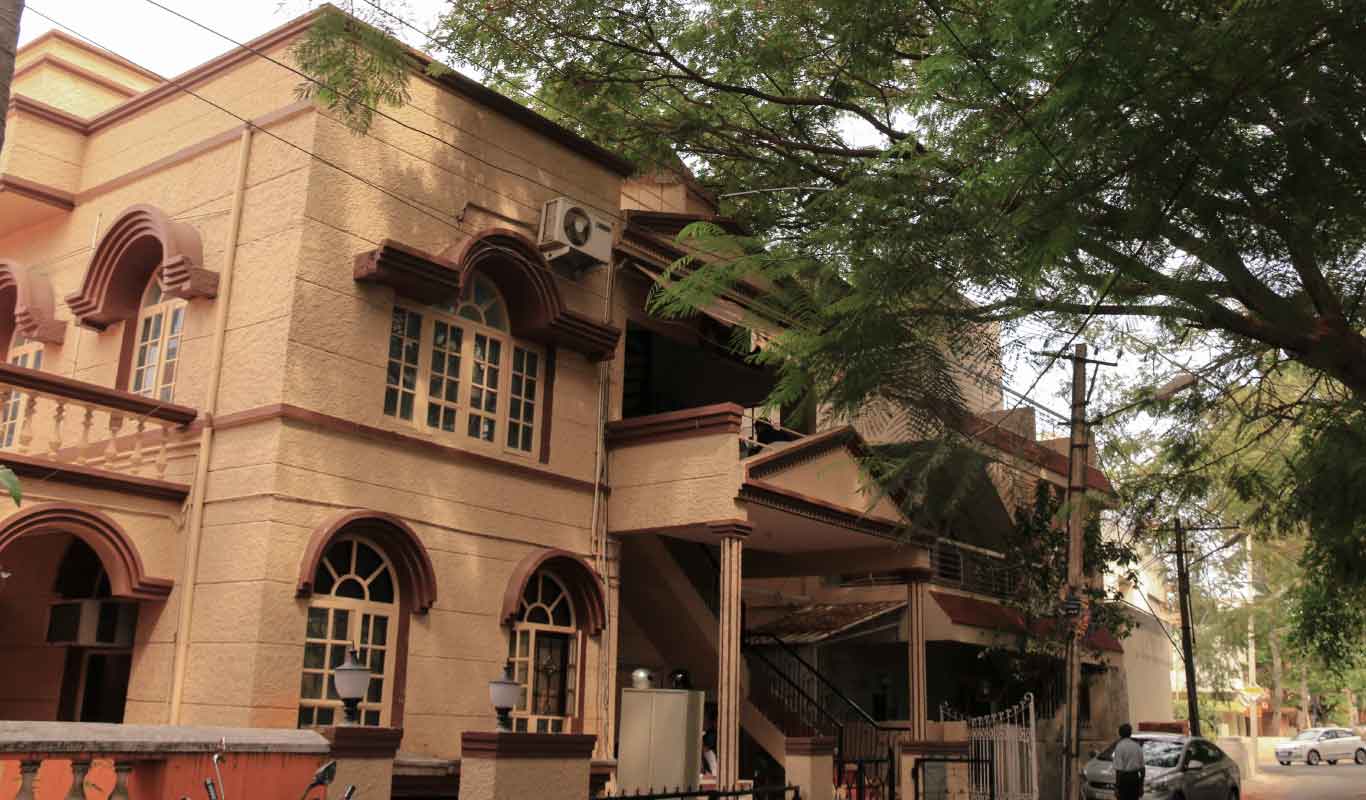 It was 2007. Earlier that year, Binny Bansal and Sachin Bansal, two engineers who had met as final-year students of IIT-Delhi, had dreamed up an audacious new internet enterprise. What started as a modest online bookstore found its first customer in October 2007. As business picked up, the Bansals, then in their twenties, zeroed in on 447-C, 12th Main, Koramangala — a two-storey bungalow in a leafy lane of a choice residential suburb that was then not yet choked with restaurants, restopubs, malls, fitness centers, and the infamous traffic with which Bengaluru has become synonymous.
S M Fathaulla, the eloquent retired government servant whom Sachin Bansal approached, wasn't one to turn away young entrepreneurs with dreams in their eyes. Against the objections of his wife, he offered the first floor of his bungalow to the startup, as the ground floor was already occupied by another business. Flipkart moved in and began operations. The founders soon hired Flipkart's first employee. A management trainee fresh out of B-school started up an outbound logistics process that would soon evolve into eKart. Diversity won a round as a woman engineer joined the team of code jocks.
Soon enough, the first circle of Flipsters grew too large to accommodate on one floor. The terrace and the balcony became addas for a breath of fresh air — or to blow a few smoke rings. Within just a few years, the first round of funding came in. Flipkart, now growing rapidly, moved to a new office a few blocks away. But the founders were in no frame of mind to give up 447-C — the office that had been blessed by Lady Luck, as Mr Fathaulla says. For many years, the genial landlord recalls warmly, Sachin called on him in person to pay the rent.
Around the newly fledged Flipkart, Bengaluru's nascent startup scene blossomed. Rides, food, flowers, yoga instructors, electricians and plumbers all joined the list of things that could be home- or office-delivered at a click. Even as Flipkart grew and grew, and could no longer be contained in one office, Flipsters continued to convene at 447-C. It became a venue for think-meets, hackers' huddles and office potlucks. With a day's notice, a small facilities team would sign in early, spruce up the place, fill up the water goblets, and keep the pantry stocked to satiate the between-meals cravings of a small team.
In March 2018, when Flipkart moved to its brand new office premises — One Flipkart — in Bengaluru's Embassy Tech Village, many speculated that the shutters would finally come down on 447-C. So did we, in fact. Just last week, Flipkart Stories photographer Arjun Paul snooped by at 447-C and wistfully photographed a clean but hauntingly empty office. The next day, when he stopped by for more photos (as photographers often do, in search of "the perfect light"), he tiptoed into a space quite unlike the one he'd walked away from the day before. Packed to the rafters, it thrummed with energy. Flipsters, Flipsters everywhere… and not a chair in which to sink.
That old Flipkart energy — it was still there, humming above the soft whine of the air-conditioners and the lazy whirr of the ceiling fans, above the pandemonium of arguments over strategy and code, above the fighting silence of headphone-insulated thought processes.
At 447-C, a part of Flipkart still lives. The more things change, the more they remain the same.
---
Enjoy these photos… in a Flipkart state of mind.