For some customers in Bengaluru who shopped on Flipkart in 2016, opening the door to receive their deliveries became an experience to remember. In an innovative move that brought gender equality, women's empowerment and equal opportunity to the doorstep, these customers discovered that their orders were delivered by a woman Wishmaster (delivery executive). A confident woman dressed in a t-shirt and trousers handed over their wishes, with a smile and a sparkle in her eye. This is the story of Flipkart's Project EVA, an innovation that aims to empower women in the supply chain industry by proving that no workplace and no job description is an all-male bastion.
Since the early 2000's, the suburb of Bellandur in southern Bengaluru has witnessed an incredible upsurge in population and infrastructure development as a consequence of the city's thriving information technology industry. Bellandur is archetypal of India's industry-fueled townships — complete with the paradoxical presence of modern infrastructure coupled with a crippling shortage of water, traffic woes, and perennial civic problems. In December 2015, against this gritty backdrop, Flipkart launched a historic pilot program. Codenamed Project EVA, it entailed the recruitment and deployment of women Wishmasters (delivery executives) at the Last Mile Hub in Bellandur, which caters to some of the busiest PIN codes in Bengaluru. 
"We learnt that a lot of eKart deliveries to homes are being received by women. Project EVA was initiated as an out-of-box solution to ensure that our women customers felt safe and comfortable," says Snigdha Majumder, Director – Supply Chain Design at Flipkart. "This was also an opportunity to look into alternative employment models, value-added services, and women's empowerment at eKart Last Mile."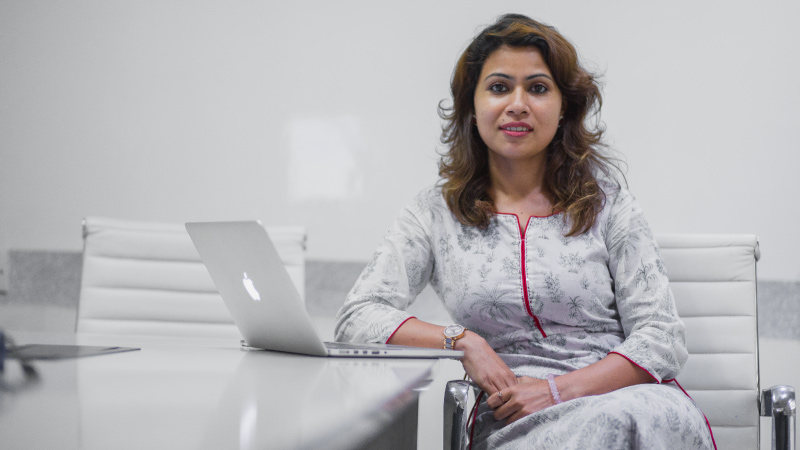 Today, over a year later, Project EVA has emboldened its pioneers — Flipkart's customer experience team in collaboration with the South Zonal team — to surge ahead and implement the project's expansion across Bengaluru. 
"In the initial stage, we will extend our EVA initiative to four hubs — HSR, ITPL, Mahadevapura, and Lake View," says Chandru H M, Territory Manager – Last Mile at eKart, who is in charge of the HSR Layout hub. Next on the anvil for this project is to expand to other cities.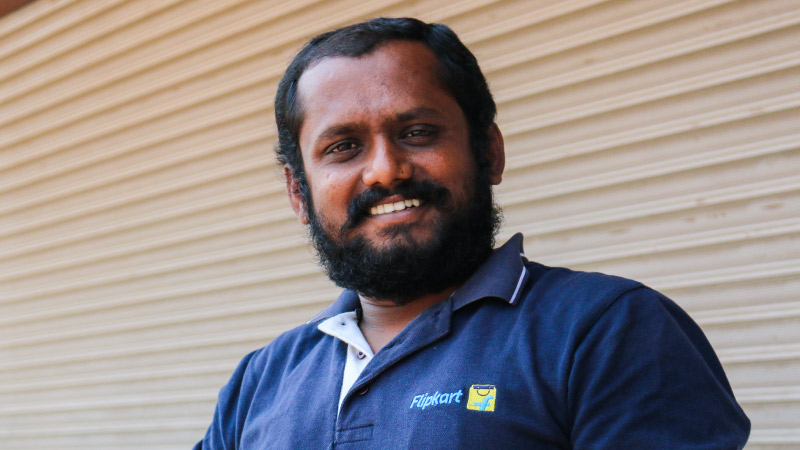 EVA takes a two-pronged approach to empowering women. It takes into consideration the comfort and convenience of both women customers and women Wishmasters. On the one hand, women customers — particularly homemakers, single women, or those who work from home — may not be comfortable opening their doors to a male stranger. On the other hand, women delivery personnel may be challenged by inconvenient work timings and the prospect of making deliveries in unsafe localities. With a little bit of planning, Project EVA arrived at an innovative solution that addressed both concerns.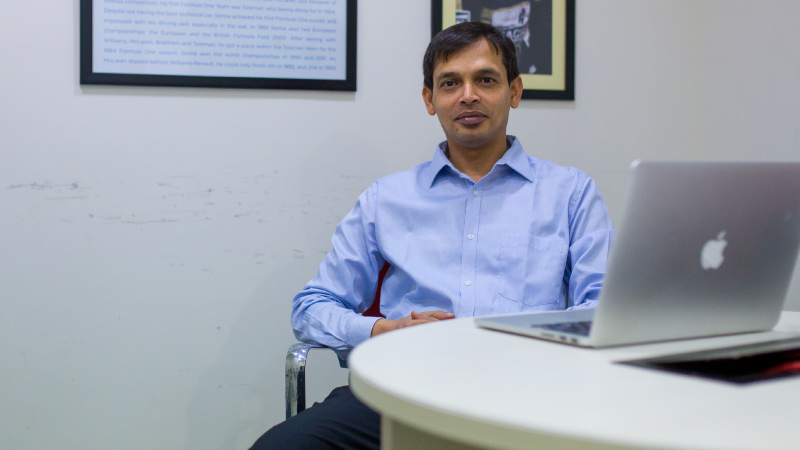 "When we launched EVA, our women Wishmasters faced many challenges. For instance, there was no part-time program, which was more convenient for them. Also, delivering packages inside smaller localities was an uncomfortable proposition. Today, however, things have changed. With pick-up centers and tech-parks accounting for 80-90 shipments per day, these locations offer a great opportunity for women Wishmasters engage in and succeed," says Rohit Sharma, Vice President, Supply Chain. 
---
The making of a woman Wishmaster 
The groundwork for EVA began months before the pilot launch at the Last Mile hub in Bellandur. The process of hiring women Wishmasters was detail-oriented, accounting all possible opportunities and challenges. After multiple, rigorous interviews involving over a hundred intelligent and hard-working applicants, the Flipkart team narrowed in on seven women who made the cut. Diligence and willingness to learn were prime criteria for selection, while those who were comfortable with the work attire — t-shirts and trousers — were also given preference. 
Training was the next step. Acquainting the women with the traffic-choked delivery routes was far from simple, but these Wishmasters-in-training made it look easy. Once apprised in detail of the delivery process, they were trained in customer interactions in tune with Flipkart's Customer First values. Scripts and roleplays locked this aspect down. And once grooming was addressed, next on the agenda was a matter of primacy — safety and security. 
Safety is the biggest priority 
India is on the cusp of major advancements and yet, when it comes to women's safety, it is one of most unsafe countries to live in. Between 2012 and 2015, the National Crime Record Bureau (NCRB) reported that crimes against women had increased by a staggering 34%. In this light, it became mandatory to accord paramount importance to the security of women Wishmasters.  
Flipkart put in place a number of measures to address this issue seriously. The vans in which the women Wishmasters commuted were equipped with some of the latest technologies such as live GPS tracking. Wishmasters were equipped with mobile devices equipped with customized in-built safety applications like the Nanjunda SOS feature that also worked offline, and an emergency hotline.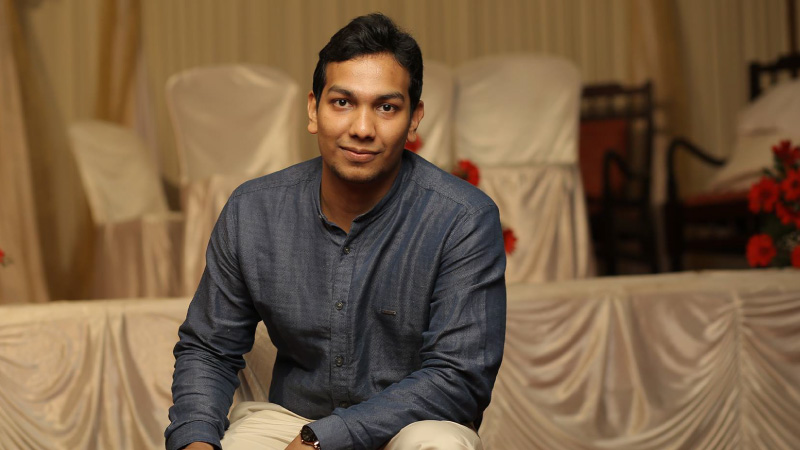 "Ensuring the safety of our EVA Wishmasters was both a priority and a challenge," says Adam Muhammad, Analyst – Process Design, Customer Experience at Flipkart. As a necessary part of their induction, the women were trained in self-defense. "Pepper sprays were provided to be used in case of emergencies," he adds. 
Their delivery routes and hubs were chosen only after they were certified as safe by the Flipkart research team. They were also assigned special work timings — 8 AM to 5 PM — to minimize potential threats. Even the drivers of the vans that transported these women were subject to stringent background verification.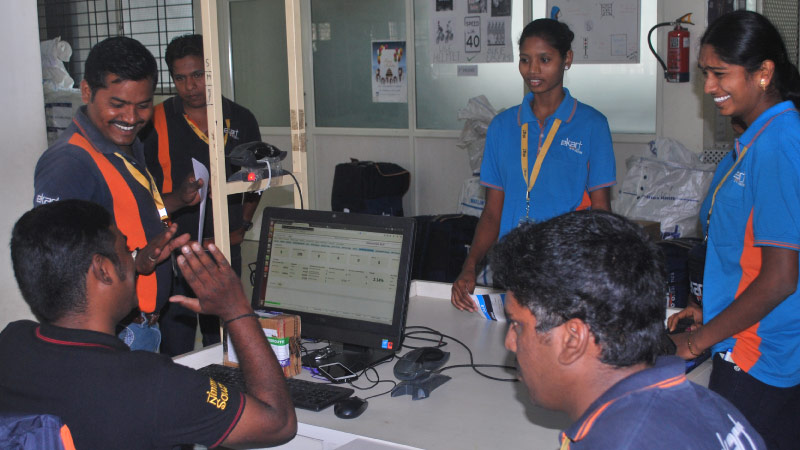 Chandru explains that if a woman Wishmaster were to go for an apartment delivery, the driver would be stationed on the ground floor. "If her drop took more time than usual, the driver was specifically instructed to go and check on her safety," he says. 
Flipkart also factored in the importance of shaping the attitudes of men at the hub to their new colleagues. When these women began to work in a male-dominated hub, it was necessary to ensure that male employees were sensitized to treat them with the utmost respect. 
Standing out from the crowd — one woman Wishmaster at a time 
Conditioning male employees to the presence of women Wishmasters was perhaps one of the unique challenges that Project EVA coordinators faced. Although several companies have experimented with women delivery personnel, their idea was one where the entire hub was made up of women employees. Flipkart, however, intended to introduce equality rather than division.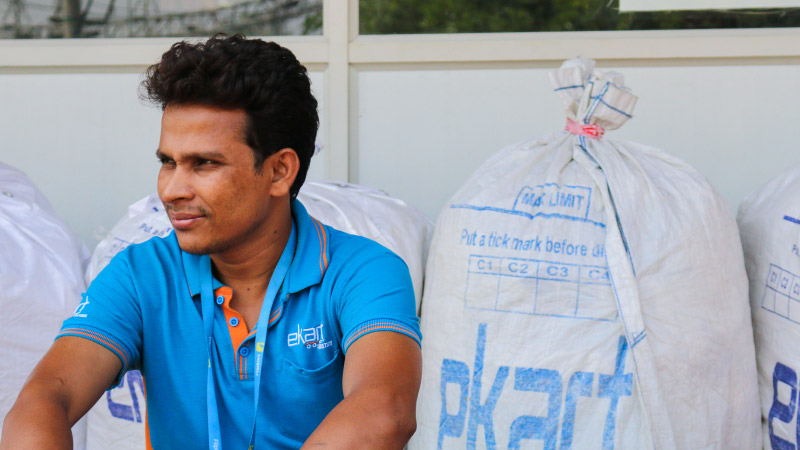 "We have focused on integrating women in our regular hubs alongside men," says Samrat Gena, the Team Lead at the HSR hub. "We believe it is a more scalable way to significantly improve women's participation in the workforce. And that is where our approach has been slightly different from others."
The calculated gamble paid off. Incorporating women Wishmasters in a male-dominated hub made everyone more productive and sociable. "Male employees were motivated by the fact that women Wishmasters faced zero escalations and attracted great feedback," says Chandru with pride. "In fact, male Wishmasters would even go out of their way to help their women counterparts," adds Samrat. 
Project EVA tops the class 
The most important question is: Did Project EVA work? To answer that, Flipkart's research team began their analysis directly from the source — the residents of Bellandur, the majority of whom work in information technology and allied industries. Almost 200 women customers were requested to voice their frank opinions about Flipkart's EVAs. Unsurprisingly, the women awarded a record-breaking 8.8 out of 10 for EVAs, compared to a lower rating for other wishmasters. The research team, heartened by such outstanding reviews, dug a little further and found that almost half of the customers claimed that not only were the EVAs exceptional, they were flawless.  
During the day, when most deliveries take place, male customers are generally not at home, while wives or female relatives are the ones who receive deliveries. Chandru explains that these women customers may have apprehensions about speaking or interacting with a male delivery executive, while being welcoming of women in the same role. When approached, Flipkart's women customers confided that they felt safe receiving deliveries from a woman Wishmaster. 
Samrat also takes into account the effectiveness with which these Wishmasters did their job. "Our EVA Wishmasters were world champions, breaking the pan-Indian record for highest deliveries!" he says with delight. 
If this wasn't enough proof to encourage more EVAs onto the field, customers attested that they strongly believed that Flipkart's EVA initiative would further the cause of woman empowerment in India.
Despite accounting for so many contingencies and receiving rave reviews, Project EVA faced its share of hurdles. At the outset, 11 female wishmasters were hired, out of which six qualified to be inducted into the regular workforce at the Bellandur hub. "Our routine lady Wishmasters also had to leave due to various reasons like long delivery routes, health issues, and family obligations," explains Samrat.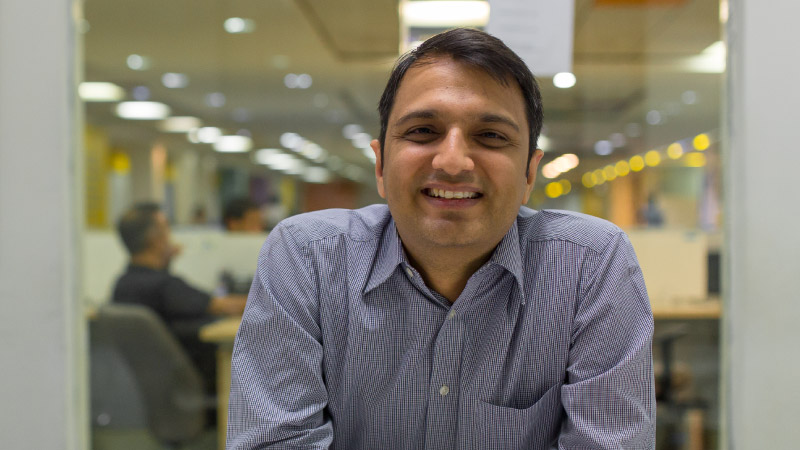 "We quickly realized that it's not just about employing a woman Wishmaster, but about making sure that she's set up to succeed," observes Satyam Chaudhary, Senior Director – Supply Chain Design. 
The Flipkart family took this as more of a challenge than a roadblock. Satyam doubled down on the team's investment in training the women Wishmasters and reached out to their families to educate and encourage them. "The journey involved changing the mindset of not just the candidates but their families as well. Addressing the security concerns of their families, who otherwise do not allow the women to step out of their homes, was critical. Most important was the sensitization of their male colleagues at the hub," he says. 
Armed with the information acquired from the pilot launch, male employee feedback, and the excellent scores in both operations and customer experience metrics, Project EVA is now ready to be launched with a grander vision. 
"We intend to expand across Bangalore and Mumbai first by hiring 50 women Wishmasters in each location. Later, we would like to target Chennai, Kerala and Kolkata. Additionally, we are attempting a pilot wherein we'll hire women Wishmasters in our last mile alternate delivery models and other lines of categories as well," says Snigdha.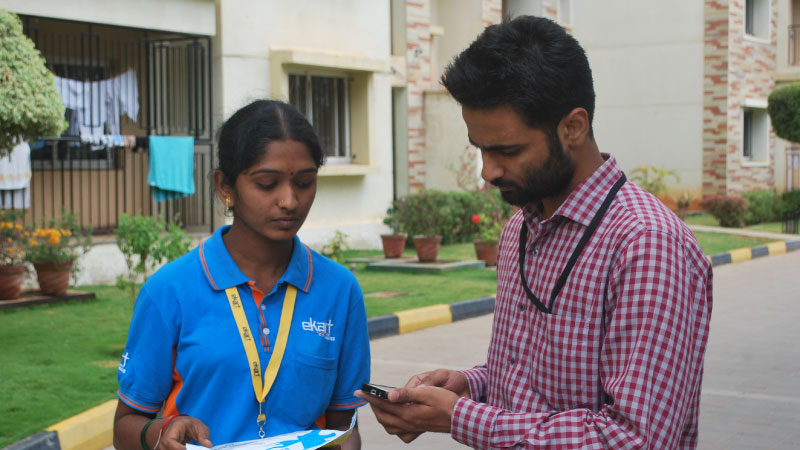 Women on an equal footing 
Flipkart hired women Wishmasters to help reinforce its relationship with women consumers. Mahasweta Mahapatra, the senior specialist in charge of process design from Flipkart's Customer Experience team, observes that customer feedback was only a part of the reason behind the encouragement for this initiative.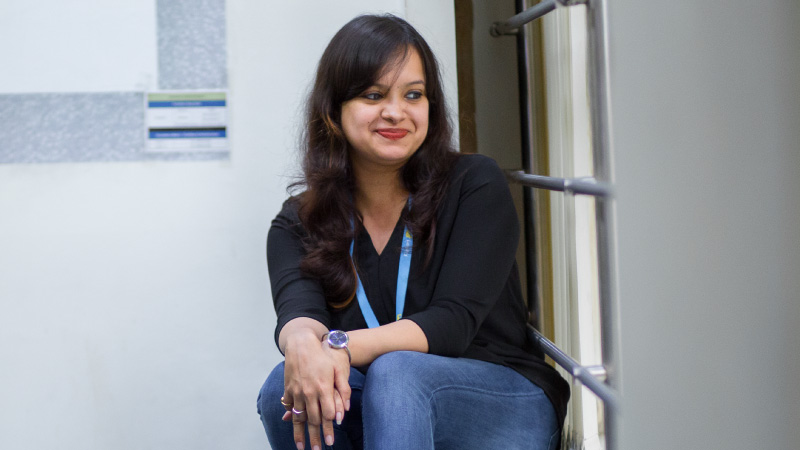 Snigdha adds that the discipline, professionalism and congeniality exhibited by the women Wishmasters had elevated the trust and security felt by both Flipkart's customers and employees. As a result, the team gained the confidence to expand the footprint of the project. 
Rohit Sharma believes that the 'acceptance of women Wishmasters was evident in the positive feedback from the customers', giving Flipkart a clear message about the power of the initiative. "There were absolutely no workplace conflicts, complete adherence to the rules, and a more-than-90% customer satisfaction score," he says. 
In India and across the world, companies are doing more to accommodate the needs of women employees with innovative ideas like quality travel and accommodation arrangements, and local hiring for rural or semi-urban markets. Flipkart's Project EVA, for its part, has taken a bold step forward to weaken gender bias and assure women that no workplace is a male bastion.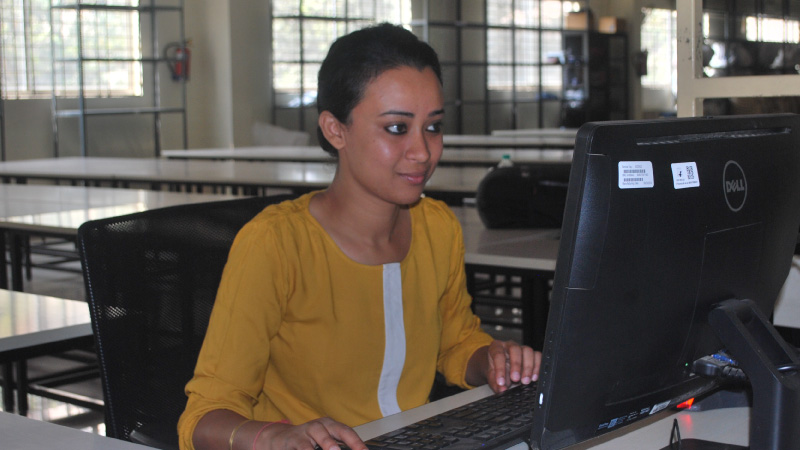 In the supply chain industry, however, India needs to make bolder strides to overcome the lack of women-friendly employment opportunities. Project EVA, through a highly systematic approach of organized data, market research and statistical evidence, aims to address this insufficiency on a manageable scale. 
"Our passionate Wishmasters want to be the catalysts that will break gender stereotypes and encourage more women to take up jobs that were previously male-oriented," says Satyam. Samrat lists a few salient benefits that can make female employees an integral part of the delivery business: "All our women Wishmasters are punctual, cordial, and committed. And their customers are 100 percent satisfied." 
In 2015, Flipkart became the first company in India to launch an initiative like EVA. Over a year later, bolstered by the learning from this pilot project, Flipkart is ready to employ 200 women Wishmasters across major Indian cities. At the hubs, Flipkart's supervisory staff are not anxious about the big change that is coming their way. Samrat smiles as he says, "They are all welcome here. No problem."
---
Additional coverage by Mahasweta Mahapatra
Photographs: Arjun Paul
Additional photographs courtesy of Flipkart Customer Experience team