On December 9, 2016, Nanjunda Swamy, a delivery boy working for Ekart, stepped out with his daily load of packages to fulfill the wishes of many Flipkart customers. Around midday, he reached Vijayanagar, a busy neighborhood in the west of Bengaluru, where he was to deliver a parcel to a customer. It turned out to be the last delivery of his life.
The customer, a burly gym trainer, brutally attacked and murdered the 29-year-old field executive and escaped, purloining some cash and packages. Two days later, after Nanjunda Swamy's father lodged a complaint, the local police found the delivery boy's body in the lift shaft of a building.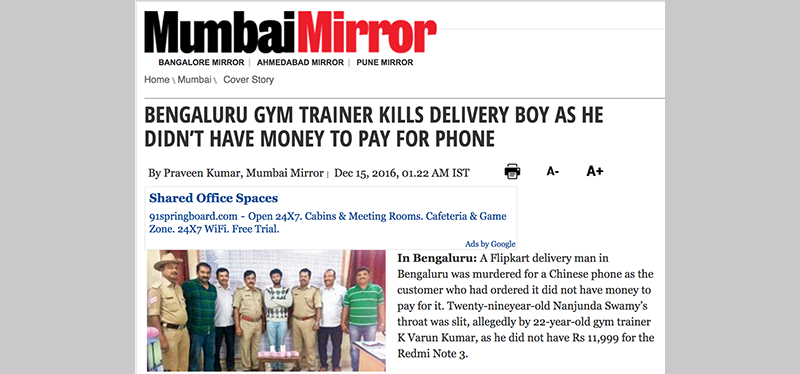 "The news of Nanjunda's murder was devastating. I've had my share of terrifying delivery experiences, but I can never imagine myself in his situation," says Samrat Jena. At a glance, lean and short Samrat appears rather docile for a team lead, until his commanding voice reverberates across the 10,000-square-foot floor of the Ekart fulfillment center in Bengaluru's HSR Layout suburb. Samrat has led his team of about 20 Wishmasters [as field executives in Ekart are known] for nearly three years and he can relate to the challenges that his boys face every day.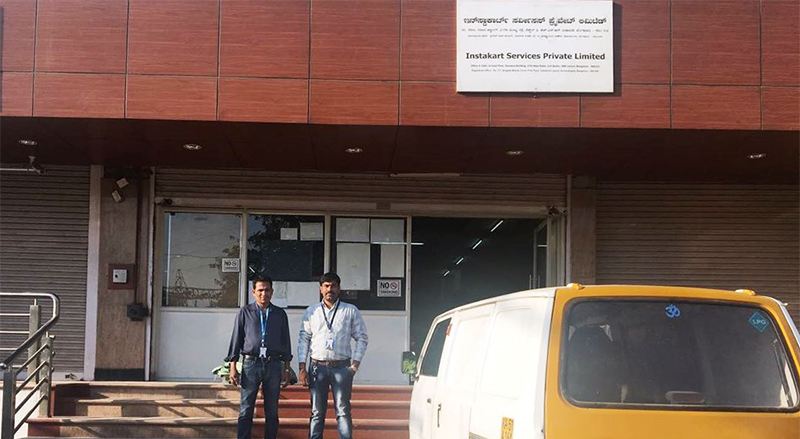 "For last-mile delivery teams on the field, situations can easily get out of hand. No matter how well we train our field executives, anticipating human behavior is completely unpredictable and most of the time, they [field executives] manage incidents by themselves," says Samrat.
"Now, with the addition of this new feature on our delivery app, we can help our [delivery] boys better deal with emergencies," adds HSR Hub In-charge Srinivasalu M as he points to a bright red dot on the screen of the Ekart mobile app.
In memory of Nanjunda
Named in memory of Nanjunda Swamy, the Nanjunda SOS feature is the latest safety innovation for Ekart field executives. A bright red button placed on top of the Ekart delivery app screen, the feature provides Ekart Wishmasters quick access to trigger an SOS alert.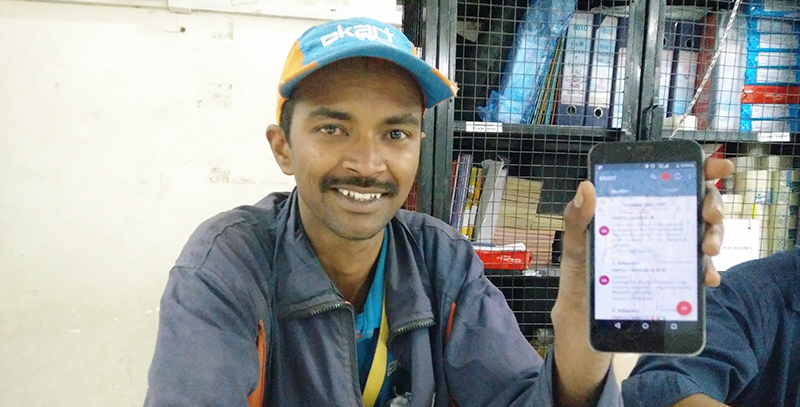 "Aagam and I were attending an Ekart town hall session and Nanjunda Swamy's incident came up as a boiling topic," says Anuj Bhagat, one of the brains behind the SOS app feature along with developer Aagam Shah. On a regular day, Anuj works as a product manager for Flipkart's logistics and supply chain division. "The incident was shocking for all of us. So, we decided something needs to be done from a technology end to provide more security to our Wishmasters," adds Anuj as he starts sketching the logic of the new feature on a whiteboard.
Ever since Flipkart took the paperless route in early 2015, Ekart field executives have been equipped with smart devices that record the entire life cycle of their deliveries. The move brought order and ease to an otherwise cumbersome process, paving the way for new innovations in the area of logistics across the country. This is where it made sense to place the Nanjunda SOS feature — right in the hands of every Ekart field executive in the country.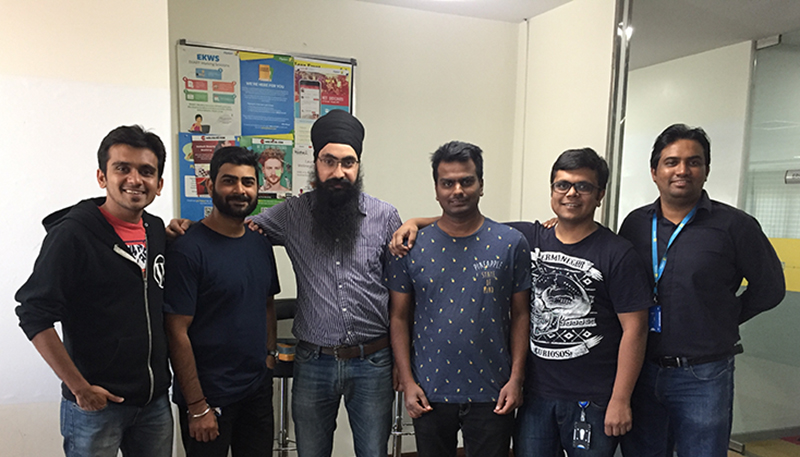 After the Ekart town hall gathering, Anuj and his team took up the project. "Most of our time was consumed in defining the logic behind the SOS feature. Once we cracked that, development was a breeze," Aagam recalls. With no time to waste on deliberations, the team rolled out the beta version of the Nanjunda feature within a few hours short of a week.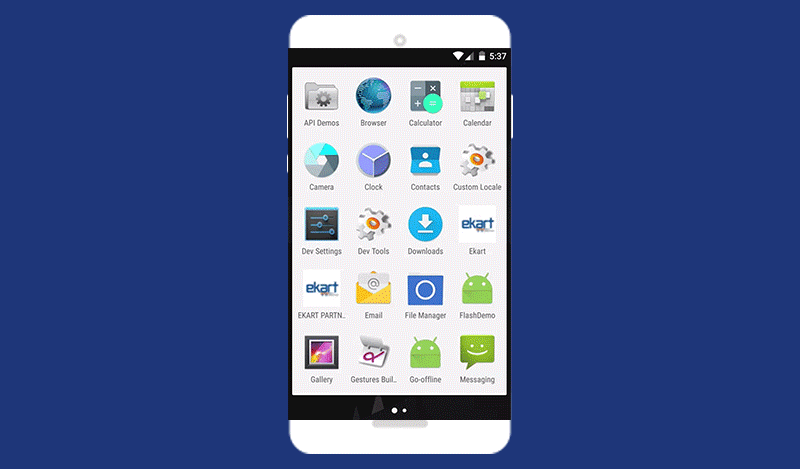 The SOS feature on the app is a reactive safety solution for Ekart field executives," explains Anuj. When a Wishmaster faces a threatening situation or requires medical support, pressing the Nanjunda button will send out an SOS alert. The communication sends out a trigger to nine field executives, three hub managers, and three police stations within a radius of 3 km. The protocol for high-alert is quick support from those who receive the communication.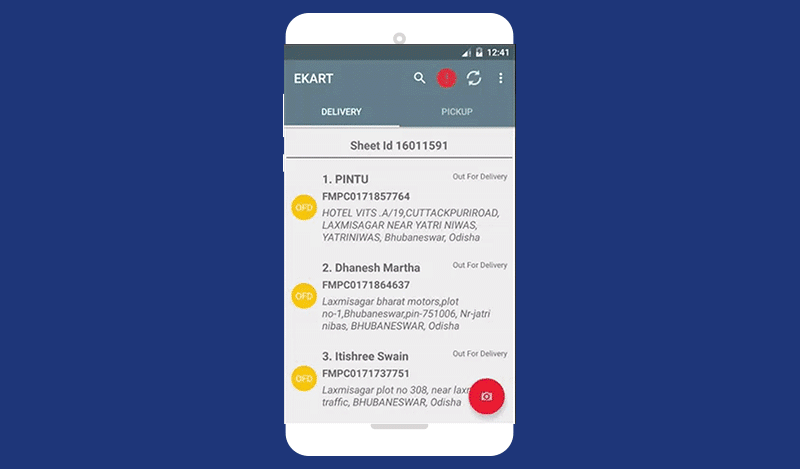 "However, you must understand that the SOS feature is not an absolute answer, but a window that opens up many possibilities in this area," Anuj says.
Innovations won't wait forever
At Flipkart, we conceptualize, engineer and swiftly put out solutions that hold greater potential. Testing and perfections come in continuously, thereafter," says Amar Nagaram, Vice President of Engineering at Flipkart. For years, Amar has been driving Flipkart's innovation agenda from the drawing board to the customer's doorstep.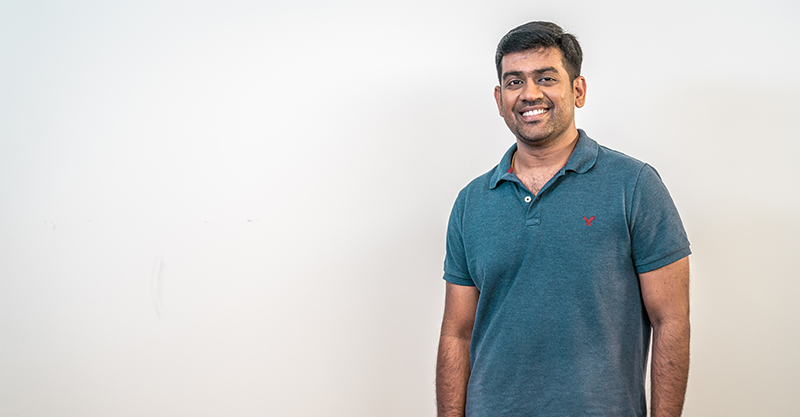 An evangelist of cross-functional Hackdays, Flipkart's leading technology event, he believes that innovation is not about creating anything new and wacky, but finding answers to real-world, real-time problems. To him, these are "Applied innovations that matter in India." In this case, the Nanjunda SOS feature is one that strengthens the security of field executives.
The ground reality
Wearing black canvas shoes and heaving a loaded delivery bag, Yathish M looks like a kid out of school with his light mustache and boyish grin. But ask him about his day and his face tells a different story. "I travel the furthest from the HSR hub and cover over 75 km every day. I deliver packages in my own village in the farthest end of Sarjapura," says Yatish as he speculates whether it's safe to converse any further. Every day, Yatish encounters a difficult customer or situation in the very area in which he was born and raised, a locality that he says has gained notoriety for a high incidence of petty crime. "While the idea of the SOS button is good in some situations, there are many events that we cannot predict on the field. Many instances where using the app feature might not be an option," he adds. "What if I get mugged or attacked in isolated stretches? What do I do then?"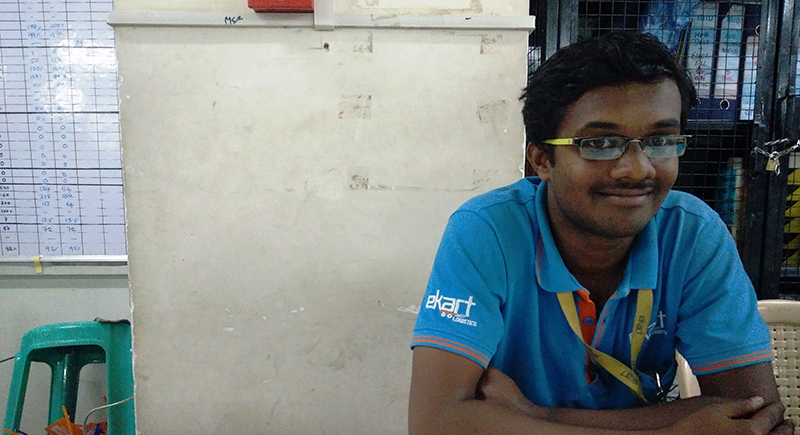 A small step in security, a giant leap for Wishmasters
Aashima Jain from the Customer Experience Team at Flipkart helps design Human Resource Engagement Initiatives for Ekart. Having worked intimately with last mile delivery teams across the country, she understands the ground reality of circumstances that Yatish dreaded to explain. "The Nanjunda feature has definitely been a great step towards ensuring the safety of our Field Executives, but at the end of the day, we are dealing with human beings — individuals who think and work in different ways," she specifies. The Customer Experience team has been continuously working with Ekart field executives and team leads across India to deliver the best customer-focused experience. "We look into the nitty-gritties, right from grooming and etiquette, to handling difficult customer situations, and this learning is a continuous process," says Aashima.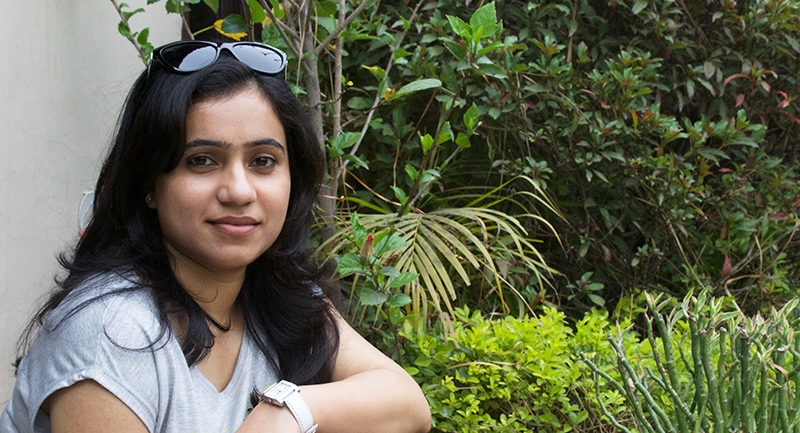 "In the world of e-commerce where everything works in swipes and clicks, our Wishmasters are the only human face that customers see," says Nitin Seth, COO, Flipkart. His observation comes from the eyes of a customer, and he understands that Wishmasters are the only face of e-commerce that customers actually see. "We are deeply saddened by the news of Nanjunda Swamy and want to make sure that our last mile delivery teams stay safe on the field. The SOS app is one of the many measures we are taking to mitigate dangerous situations on the ground," assures Nitin.
---
On December 12, 2016, Karnataka Police arrested a gym instructor from his residence and booked him for the murder and robbery of Nanjunda Swamy. The accused had planned the murder as he had no money to pay for the phone that he ordered online, and no intent to pay for it.
Nanjunda Swamy lives on in our memories for his sacrifice to enable the safety of other Wishmasters. The Nanjunda SOS feature on the Ekart delivery app is dedicated to him.
---
How the Nanjunda SOS Button works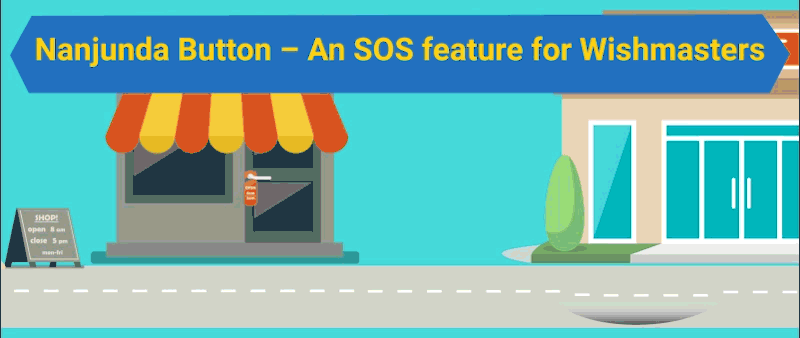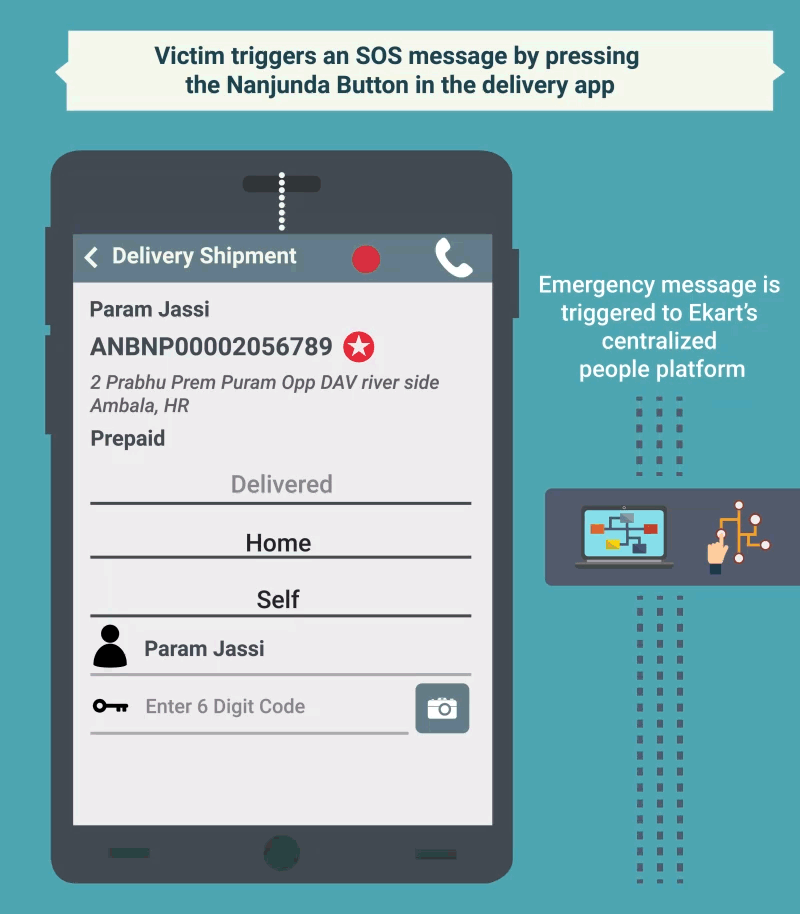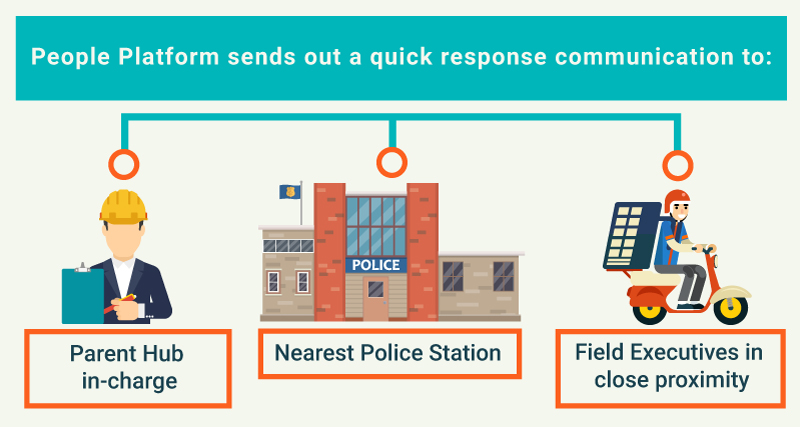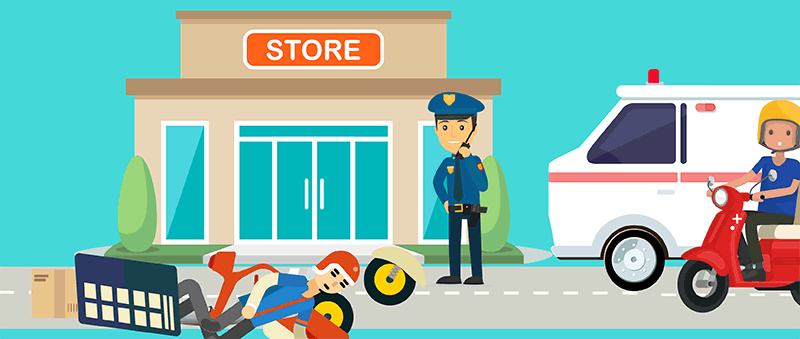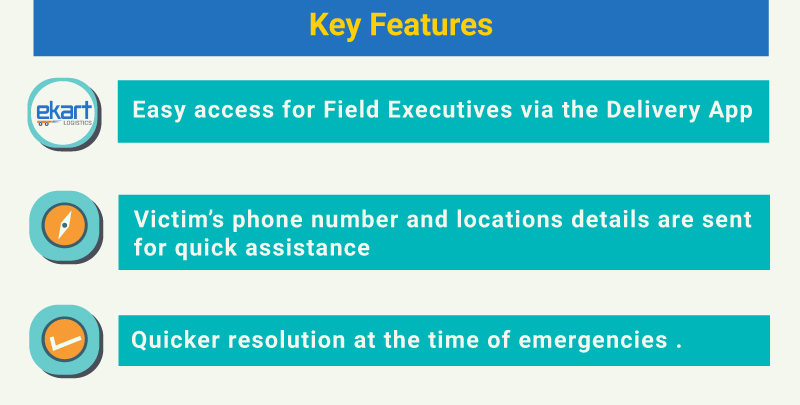 ---
Additional reportage: Pushpendu Kumar
Photographs: Madhu Karuthedath
Animated explanatory graphics: Sadhna Prasad