A morning at a Flipkart delivery hub reveals the challenges and triumphs that go into fulfilling every order made on Flipkart. Meet the wishmasters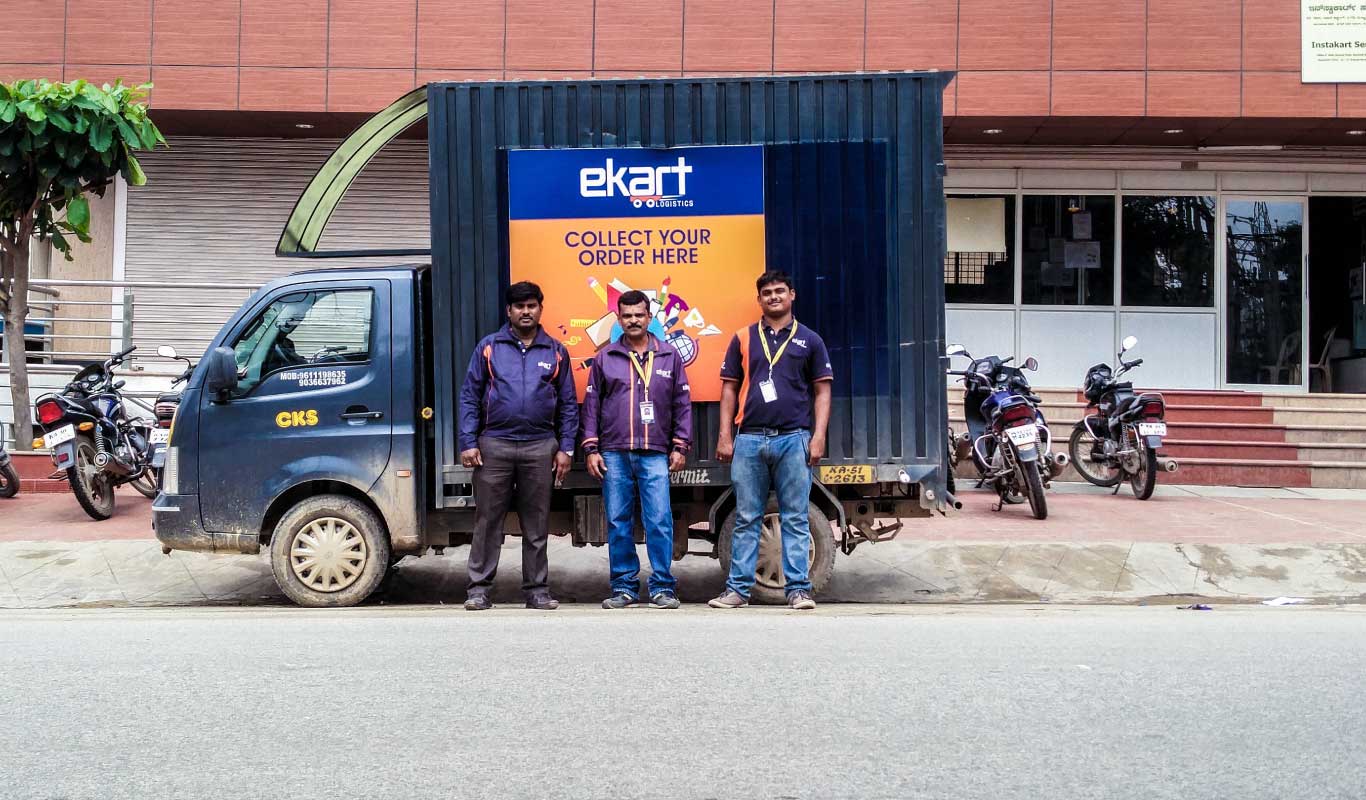 It's a sunny morning outside a Flipkart delivery hub in Bangalore's HSR Layout. A few field executives are sipping tea and having breakfast. At 10 AM, the hub is nearly empty. The day's packages have been sent out.
"The first set of field executives will return from their daily run in a few minutes," says Dusyanth Kumar. Kumar, along with Ramesh Bagadi and Madhusudan Reddy, is a senior wishmaster (as field executives are known internally) at the hub. He has been with the company for the last three years. All three wishmasters started working at the company around the same time and are seasoned in the workings of the logistics process. The three employees have been at the office since 5 AM.
"I've done many jobs before I started working with Flipkart. Iska pehle construction mein kaam karta tha [Before this, I used to work in construction]," says Kumar in fluent, colloquial Hindi. A diminutive man with deep-set lines on his face, he has rough palms and an almost shy manner. His face and body carry many signs of the hard work they've seen in the past but there's a lightness in his face when he talks about his current job. The three live close to the hub and have all grown up in Bangalore.
Bagadi and Reddy, in their late twenties, were both sales executives working at different companies before they joined eKart, Flipkart's logistics arm.
Kumar, 43, grew up in Sakleshpur in Karnataka's Hassan district. After finishing middle school at his village he moved to Bangalore where he completed his schooling and began working with a paper clip manufacturer. "Woh job itna pasand nahin aaya toh chhod diya [I didn't like that job very much so I quit]," he adds. He started working in construction fabrication before branching out on his own. When clients did not pay up, he was forced to rethink his decision and abandon his entrepreneurial plans. He started looking out for other work. A chance encounter with a vendor led him to Flipkart and there began his his journey as a field executive.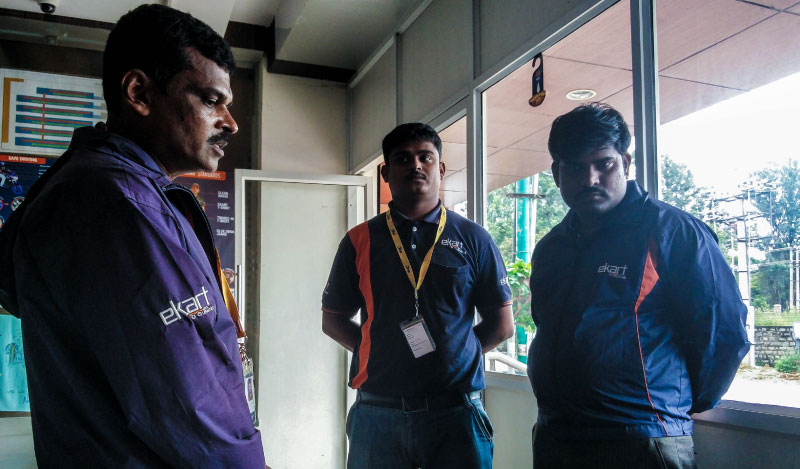 Reddy, who has an open, youthful face, is the most talkative of the three. The 24-year-old is from a village in Andhra Pradesh but has been living around Bangalore's Electronic City for five years. Reddy lives with four members of his family including his parents, elder brother and sister-in-law. Quick to understand and answer questions, he has come a long way, having previously held a job that he thought was a dead-end position that would take him nowhere.
"I did not have many friends before but after five years here, I've made lots of friends. It has become a home for me and I really want to grow here," he says.
"As senior executives, we already know all the routes and are familiar with the area so we come in and help guide the newer executives," says Reddy talking about how their days begin.
By about 7 AM, executives have already left and are expected to return between 1 PM and 2 PM. This first shift sees a large number of shipments sent out under the guidance of these senior executives.
"We help them out and guide them if they are new. Some of us go out on deliveries with the new executives so we can reduce the pressure on them and make sure that they are not getting too stressed out. This eases them into the position and ensures that they don't get overwhelmed and quit," he adds.
According to the three wishmasters, about three years ago the HSR delivery hub was getting an average of 10 to 20 deliveries every day. "The area was servicing a higher number of PIN codes before," adds Bagadi.
Bagadi speaks only if no one else is speaking and seems more comfortable in his native Kannada. "There were fewer deliveries back when we started because there would only be some days during sales when a lot of orders would come in. Once, during a Big Billion Day sale, I had to go out and make around 150 deliveries in a single day but we had become accustomed to the process by then, which is why could cope easily," Reddy adds.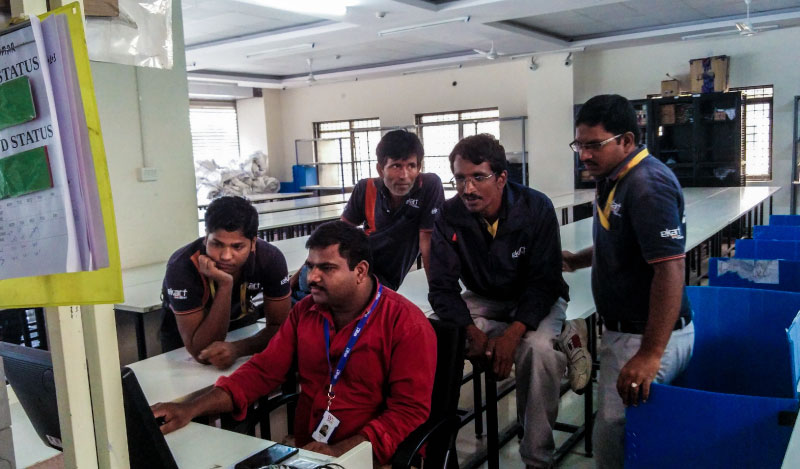 Technology has streamlined the way the field executives work. Earlier, employees had to manually track and log orders and deliveries. Today, they can directly update the hub with their smart devices.
"This saves us a lot of time," says Reddy. Planning routes has also become easier with the increasing adoption of smartphones. The field executives hope it will ease their work. Further, executives are trained in interacting with customers and given refresher courses every three months on protocol regarding customer interactions.
On an average day, a field executive in the area makes around 60 deliveries but this number differs from hub to hub across India.
"At times we've had to fulfill over 3,000 orders in very little time and it's been very difficult to manage. Usually that sort of thing only happens when we have big sales," says Kumar. Managing volume is not the only challenge. The logistics are a small part of the job given that the wishmasters are the first line of direct interaction customers have with representatives of Flipkart.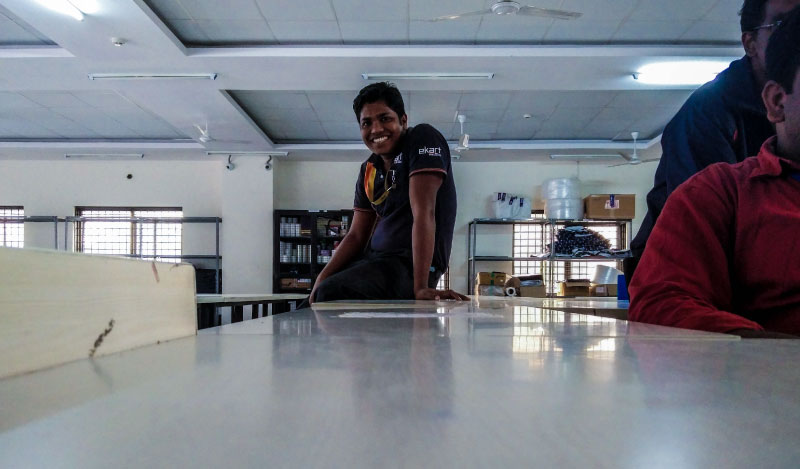 "Jo regular customer hai unka saath kabhi kabhi friendship ho jaata hai [We often make friendships with regular customers]," says Kumar. This isn't always the case, though. Less than a year ago, some people attacked a field executive while he was delivering a mobile phone to a village near Bangalore.
"They threatened him and asked him to open the package in front of them. We aren't supposed to do that but they took away his phone and started hitting him. But itna escalation bahut kam hota hai [But seldom do such escalations take place]," Reddy adds. Apart from facing such situations, field executives must also wait around for customers, at times over 15 minutes, to come and collect their packages. "Some gated complexes do not allow outsiders to enter without verification, so we have to wait," says Kumar. "This can delay other deliveries and extend our shifts considerably," says Bagadi, adding that they are usually able to overcome these issues with the assistance of their team leaders and hub managers.
The support system helps them get through days of peak demand. "There have been days of high demand where the hub has worked for 24 hours and we've taken up three or four loads of orders," says Reddy. "Zyaada kaam kiya toh chutti mil jaata hai [If we work overtime, we get time off]," adds Kumar, smiling.
Does the back-breaking work ever take a toll on them?
"We make sure we are shuffling between the bike and the van depending on whose route has more deliveries and larger items to deliver. It gives our backs some rest," laughs Kumar.
"Customer satisfaction is the main thing. When we prepare a route, we make sure we are covering whoever arrives first. Customer toh customer hai, sir, usmein chhota-bada nahi hota," says Bagadi. "A customer is a customer, sir, no one is too big or too small."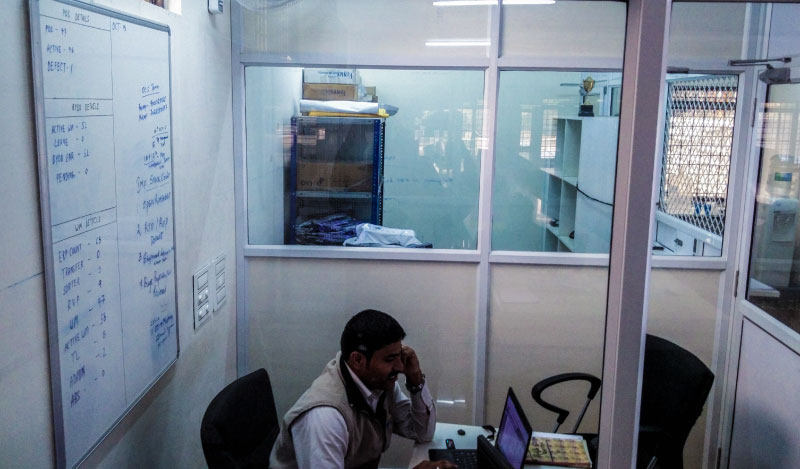 From 5 AM to 10 PM, the hub and executives ensure that every package is accorded the priority and importance it deserves, come rain or shine. This dedication does not go unrewarded. The three senior executives are looking at a possible promotion in December and indicate that this is not something they were expecting at their previous jobs. They point to some of their colleagues who have been promoted to team leader positions and seem quite excited at the prospect of becoming one themselves.
"I want to grow my career here," says Reddy. "I've seen other companies work and none of them offer the same kind of opportunities to us. I want to finish my education and this is something that I might be able to do through Flipkart," he adds. When asked what he is planning to study, he says he wants to get a Bachelor's in Science but hasn't decided on what major he will pursue. He is excited about his future with the company and at 24 believes he has a bright future ahead.
His colleague, Kumar NG walks up to them and the atmosphere lightens up. Kumar started as a field executive over three years ago and has since grown to a team leader. His subordinates still treat him as one of their own, though, and this is probably because he understands the challenges that field executives face. There is a deep sense of camaraderie among the four.
"It is our job to help and fill in if someone is not around," says Kumar, reflecting their desire to take up responsibilities beyond the call of duty.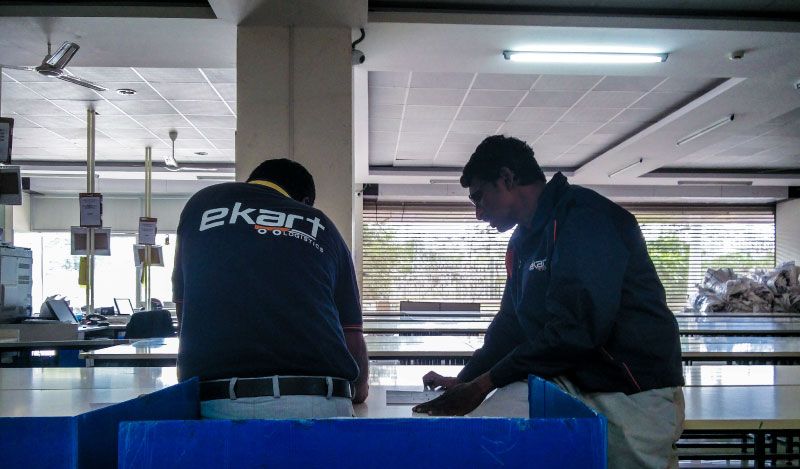 The parking lot starts filling up as other field executives return from their routes. There will be a tally of undelivered orders and a discussion about issues, if any, that the executives may have encountered. Right now, though, they are greeting each other and talking. A few amble off to get some tea. They've all just fulfilled hundreds of customer wishes. From new phones to clothes to washing machines and hand-blenders, they've delivered it all in the span of one morning. These items will mean so many things to everyone. From gifts to items of convenience, from anniversary presents to objects that will be part of a larger narrative in their lives, these wishmasters haven't just delivered orders, they've created new memories.
Photos: Arjun Paul
Team Flipkart Stories thanks Flipkart's Last Mile team, Hub In-charge Prasanna, and the team leaders at the HSR Layout Hub for helping us report this story