Flipkart's Sustainability Action Summit 2021 — its second edition — had over 25 thought leaders and experts deliberate on the crucial topic of 'Building Sustainability in e-commerce'. The path forward is as exciting as it is urgent – and demands circular business models, climate-friendly innovations like EVs and responsible packaging, and in general, a shift towards conscious consumerism. How can we, businesses and consumers, play our part in not just safeguarding but also restoring the planet while enjoying the bounty of e-commerce? Read to know!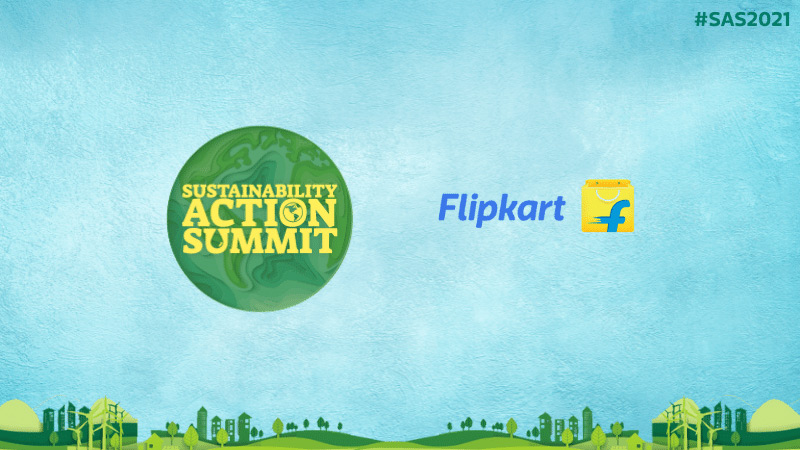 The time to build a sustainable future is now, and Flipkart's Sustainability Action Summit 2021 set the tone for a decade of action and revolutionary decision-making. In this virtual conference, the second of its kind, over 25 powerful leaders and domain experts from global brands and forums like Walmart, Canopy, WWF India, AB InBev, and Unilever shared insights and innovations while discussing ways to overcome barriers. With thought leaders across the industry coming together and engaging in change-making deliberations, one can expect this synergy to propel the entire ecosystem towards a greener tomorrow.
---
Enjoying this story? Listen to the accompanying podcast:
---
Here's a round-up of the key conversations at the annual virtual conference — Sustainability Action Summit 2021.
---
Spearheading sustainability in the e-commerce ecosystem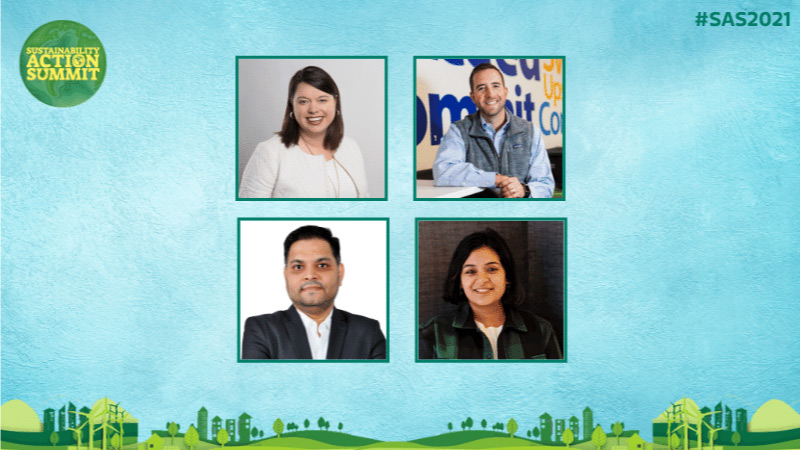 Fifteen years ago, Walmart set out to reduce its environmental footprint and accelerate sustainability. Fast-forward to 2021 and Walmart is on a mission to become a 'regenerative' company. "Regeneration goes beyond sustainability," Julie Gehrki, Vice President, Programs, Walmart.org, Walmart Stores, Inc., explained, "And we need to restore and add value beyond doing no harm."
Zachary Freeze, Senior Director, Strategic Initiatives, Sustainability at Walmart, and Hemant Badri, Senior Vice President and Head of Supply Chain, Flipkart Group, emphasized that the road to restoring, renewing, and replenishing involves setting audacious goals, making strong leadership commitments, and  having the entire ecosystem work together. Social, environmental, and financial outcomes will be intertwined, opined the panel led by Dharashree Panda, Associate Director — Sustainability, Flipkart, and by the end of the discussions the resounding clarion call that emerged was, "No matter who you are there is a role you can play."
---
An ESG Competent Board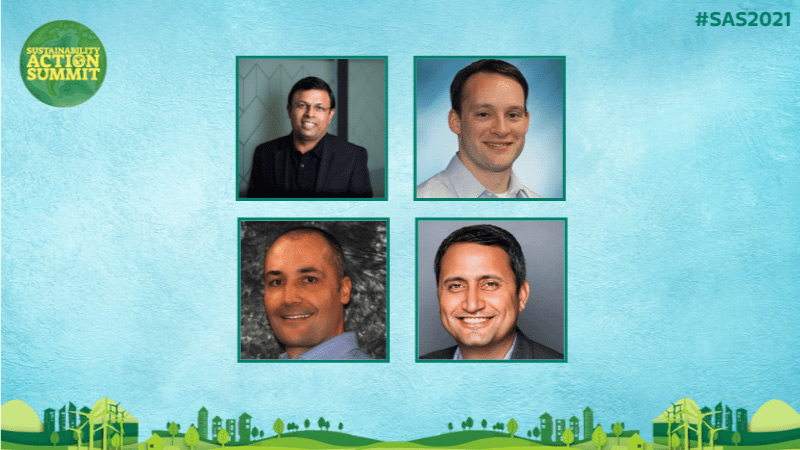 Environmental, Social, and Corporate Governance is an evaluation of a firm's collective conscientiousness for social and environmental factors. At Walmart, ESG is seen from the lens of issues that matter most. An expert panel comprising Rajneesh Kumar, SVP & Chief Corporate Affairs Officer, Flipkart, Brendan Morrisey, Senior Director II, ESG Strategy & Engagement, Walmart, Geoffrey Edwards, Managing Counsel, Walmart, and Mahesh Pratap Singh, Head – Sustainability and Social Responsibility, Flipkart, discussed how board members and executives can oversee ESG issues and align them with the overarching business strategy.
---
Protecting ancient and endangered forests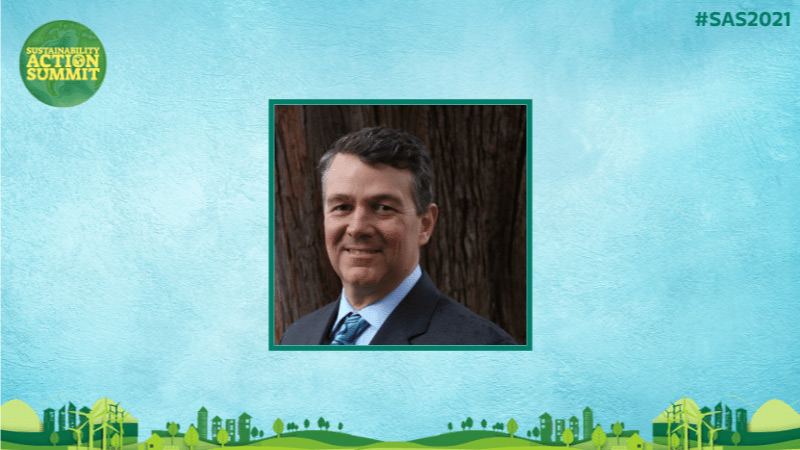 Canopy's mission is to protect the world's forests and bring forest-saving solutions from the margins to the mainstream. By forging partnerships with some of the biggest fashion, F&B, beauty and personal care brands (Including Flipkart and Myntra)  they're tipping the scales – making saving the planet core to everyone's business. Humans and terrestrial species are deeply dependent on forest ecosystems, but among the pressing issues of our times is that roughly 2 million trees go into the fashion sector and 3 million into packaging.
How do businesses keep the habitat of ancient and endangered species out of their supply chains? How do we avoid going from plastics and fossil fuels to forests? Canopy spearheads the way with alternatives that are truly circular, next-gen solutions that can change the industrial footprint. For instance, using agricultural fiber instead of forest fiber – a move that would improve air quality and farmers' bottom lines in India. "Some things are prized, others irreplaceable," Casey Brennan, Senior Corporate Campaigner, Canopy, said, in a presentation that dove into Canopy's global projects and engaged the important topic of responsible sourcing on the level of the practical.
---
Improving livelihoods & communities through social sustainability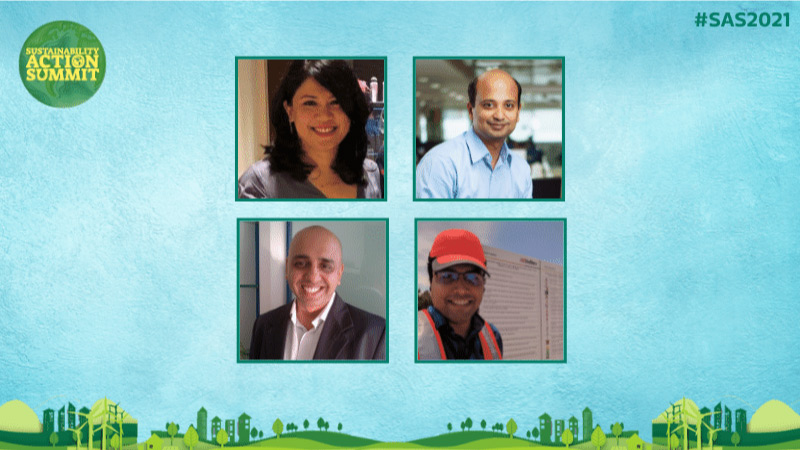 Malliga Rajkumar, Senior Director, Human Resources, Flipkart, along with Krishna Raghavan, Chief People Officer, Flipkart, Sumit Tayal, Chief Operating Officer, GiveIndia, and Ashwin Kak, Procurement & Sustainability Head, India & SE Asia, AB InBev, discussed the 'S' in ESG. The panel addressed sustainable social development and the need to establish social equity, enhance economic empowerment, provide adequate learning opportunities and foster inclusive, resilient communities.
---
Mobilizing Indian businesses towards climate action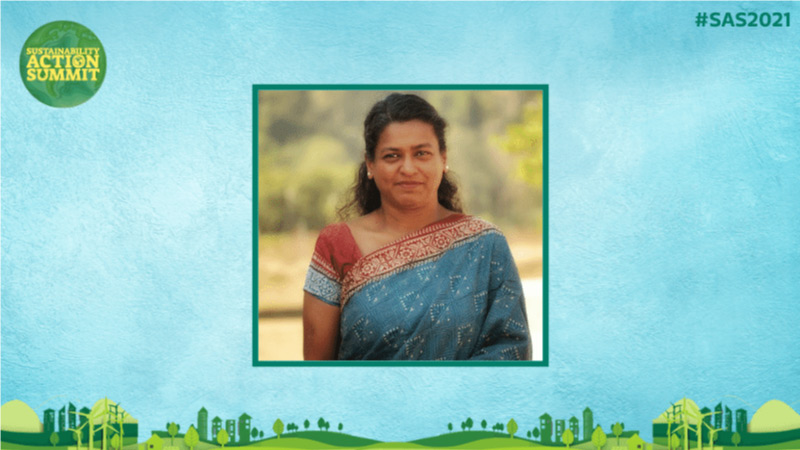 Executive Director, United Nations Global Compact Network India, Shabnam Siddiqui, spoke at Flipkart's Sustainability Action Summit 2021 about how GCNI's work in India helps businesses identify, articulate, and act towards integrating SDG planning into their corporate climate strategies.
---
E-commerce & conscious consumerism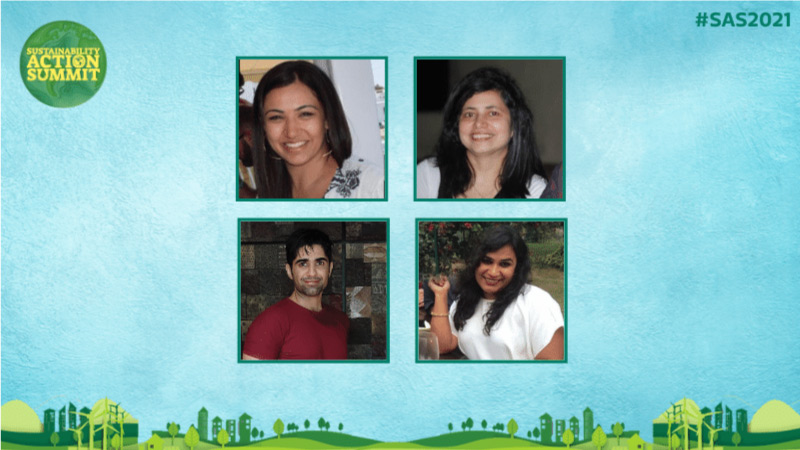 Consumers are increasingly pivoting towards brands that are not just economical, but care for the society and environment. Priyanka Khanna, International Expansion Manager (Asia), Fashion for Good, Neetu Jotwani, Vice President, Sourcing and Product Development, Myntra, Rohan Batra, Head — Sustainability & CSR, House of Anita Dongre Limited, and Damini Puri, Category Head, Myntra Social Commerce, Myntra, emphasized the role businesses have in combating the climate crisis by advocating for 'conscious consumerism', bridging the gap between sustainability initiatives and consumer awareness, inducing change in buying behaviour  as a business and addressing key barriers to buying environmentally friendly products.
---
Circularity in the fashion value chain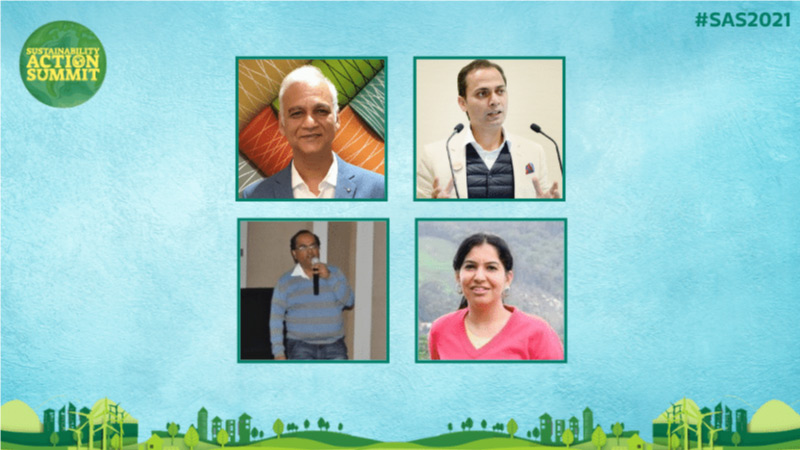 At Flipkart's Sustainability Action Summit 2021, Mukul Agrawal, Chief Sustainability Officer, Birla Cellulose, Aditya Birla Group, Amit Gautam, CEO & Founder, TextileGenesis™, Kaustubh Korde, Senior Director — Product development and sourcing, Myntra, and Anshu Singh, Deputy Director — Sourcing, Myntra Fashion Brands, Myntra, expounded on the concept of circularity. Circularity allows organizations to move away from linear models of take-make-waste towards regenerative or restorative models. This session shed light on the latest innovations , technologies and strategies to propel the fashion sector towards circularity in India.
---
Sustainability In FMCG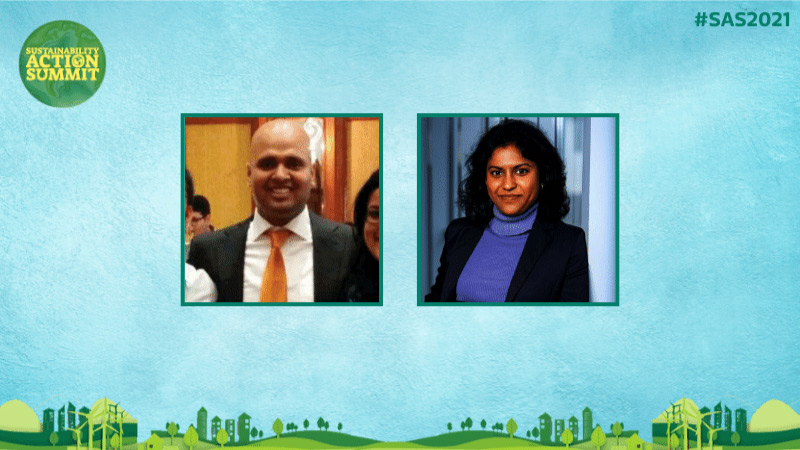 Prashanth Venkatesh, Marketing Director, Brand Unilever & Sustainability at Unilever, and Smrithi Ravichandran, Vice President, Grocery, Flipkart, deliberated on transitioning to sustainable business models. This is a task that entails transformations across every point of the value chain, from supply chain practices, working conditions, and sustainably sourced products to finding synergies between customer preferences and economic viability.
---
Flipkart: Building a sustainable platform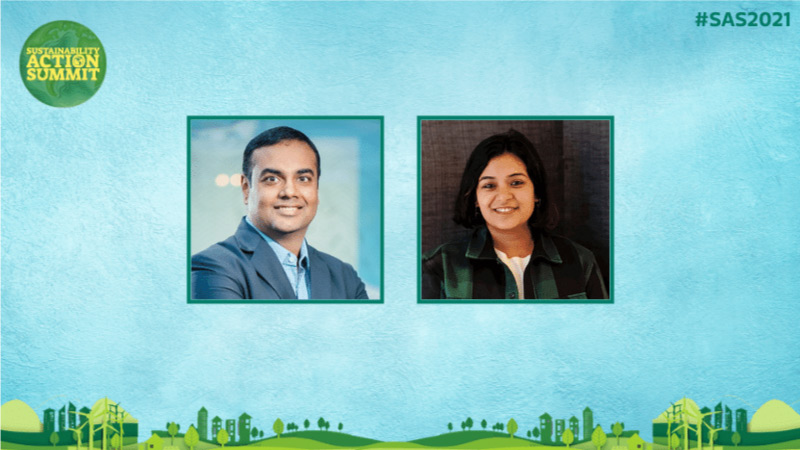 Technology has the power to enable productivity, efficiency, and optimization across the value chain. With Dharashree Panda as host, Jeyandran Venugopal, Chief Product and Technology Officer (CPTO), Flipkart, related how Flipkart is a trendsetter in marrying technology and sustainability.
From sustainable packaging and greenhouse gas inventories to green data centers and electric vehicles, Flipkart sets audacious goals, leading the way in the ecosystem. Democratizing sustainability for India, however, requires companies to come together, customer awareness, and a dose of education. Here too, Flipkart takes the onus on itself to take the first step.
---
Circularity through the India Plastics Pact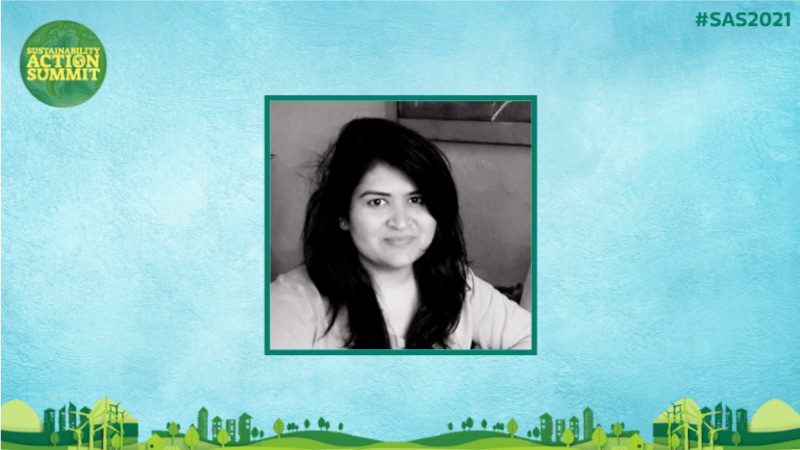 Plastics are convenient, but their production and consumption pose an environmental, social and economic problem. The stark reality is that by 2050 there will be more plastic than fish in the ocean. However, it is not plastics per se that are the main problem, but their mismanagement. How then do stakeholders create value chains where plastic does not pollute the environment? Mahashweta Mukherjee, Expert – Plastics, WWF India, shared at the Sustainability Action Summit 2021, how the India Plastic Pact (IPP), a venture of WWF India, Confederation of Indian Industry (CII) and Waste & Resources Action Programme (WRAP) is key to having no plastics in nature by 2030.
IPP's architecture and framework serves as a launchpad for bringing together players from the public and private domain to create a circular economy for plastics.
---
Electric mobility & last-mile delivery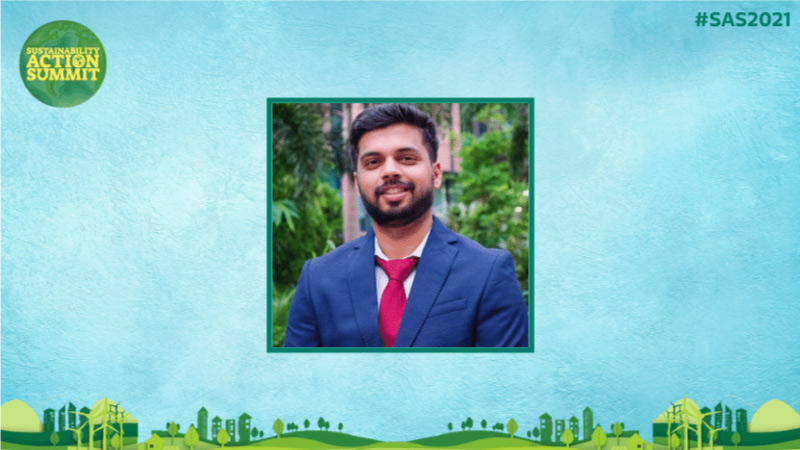 India is at the cusp of an inevitable transition to electric vehicles, but will it be fast enough? Appurva Appan, Senior Associate – Mobility, WBCSD, posits that the next decade is crucial to the entrance of EVs in the country. Currently, there is a deep cross-section between the e-commerce boom and India's aspirations to become a global leader in the production and use of electric vehicles (EVs).
What's more, 100% electrification of e-commerce is possible, and delivery fleets can drive the EV transition. With high utilization promising economical logistics and customers preferring green companies, what remains is for manufacturers, charging infrastructure companies, fleet operators, and corporate customers to work together. The formulation of a favorable policy environment is fundamental to progress in this domain.
WBCSD's efforts focus on accelerating business-led adoption of EVs in India, and key to that is advocating for the right policies on electric vehicles. In his session at the Sustainability Action Summit 2021, Appurva Appan shed light on electric mobility adoption in India, policies supporting EV adoption and infrastructure, barriers faced today, and important recommendations for the ecosystem.
---
Flipkart, India's homegrown e-commerce marketplace, continues to be a trendsetter in the ecosystem and is committed to pioneering sustainability breakthroughs in the country. With the Sustainability Action Summit 2021 galvanizing brands with a vision for the decade and steering thought leaders towards pressing climate-change innovations for the next 3-5 years, the abstract idea of sustainability was made both practical and urgent. With all hands aboard, we can and need to build a better tomorrow!
Watch the insightful panel discussions of the Sustainability Action Summit 2021.