The first-ever Flipkart Sustainability Action Summit, 2020 is a virtual conference with the spotlight on sustainable business transformation, taking place on World Environment Day, June 5, 2020 from 10 am to 4 pm IST. Listen to a special podcast and find out what's on the agenda.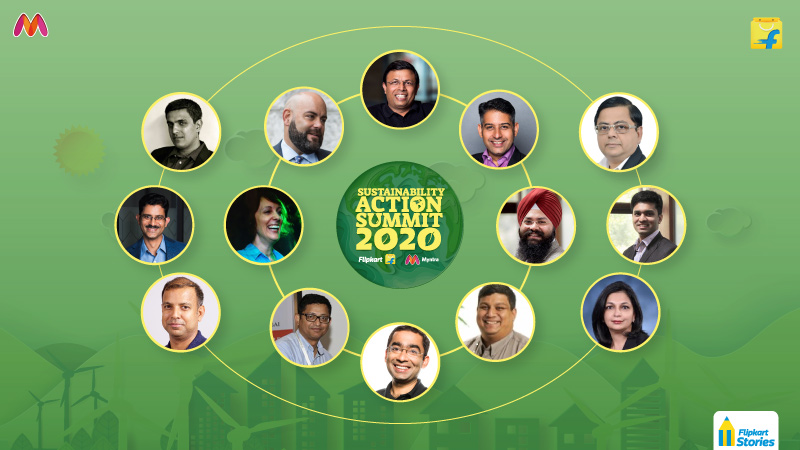 Flipkart Group has launched a series of interventions on environmental sustainability — we have reduced the use of single-use plastics by 50% in our supply chain and are committed to moving towards 100% recycled plastic consumption by March 2021. Flipkart's broader environmental sustainability efforts include introduction of electric vehicles in its last mile delivery network, resource efficiency and use of renewables, waste reduction and management, and ISO 14001 certification for strategic facilities — a crucial benchmark for the preparedness to prevent environmental pollution in the workplace.
Now more than ever, it is important for us to move sustainability to the foreground by engaging the entire value chain. On World Environment Day, observed by the United Nations on June 5 every year, we will culminate our 2-week awareness initiatives with our first-ever virtual conference – the Flipkart Sustainability Action Summit, 2020.
---
What to expect at Flipkart Sustainability Action Summit, 2020
Listen to snippets of interviews with our guest speakers! 
---
Flipkart #SustainabilityActionSummit 2020
---
The format for each plenary session will be moderated fireside chats. Each session features expert speakers from civil society organizations and a Flipkart leader as panelists. Additionally, panels will be moderated by a Flipkart leader. 
This conference will be held under modified Chatham House Rules. All sessions will be recorded for audiences from Flipkart Group and will be available to listen for 48 hours after the conference is over. Information disclosed during this meeting may be referred to by those present, but the source of that information may not be explicitly or implicitly identified. 
---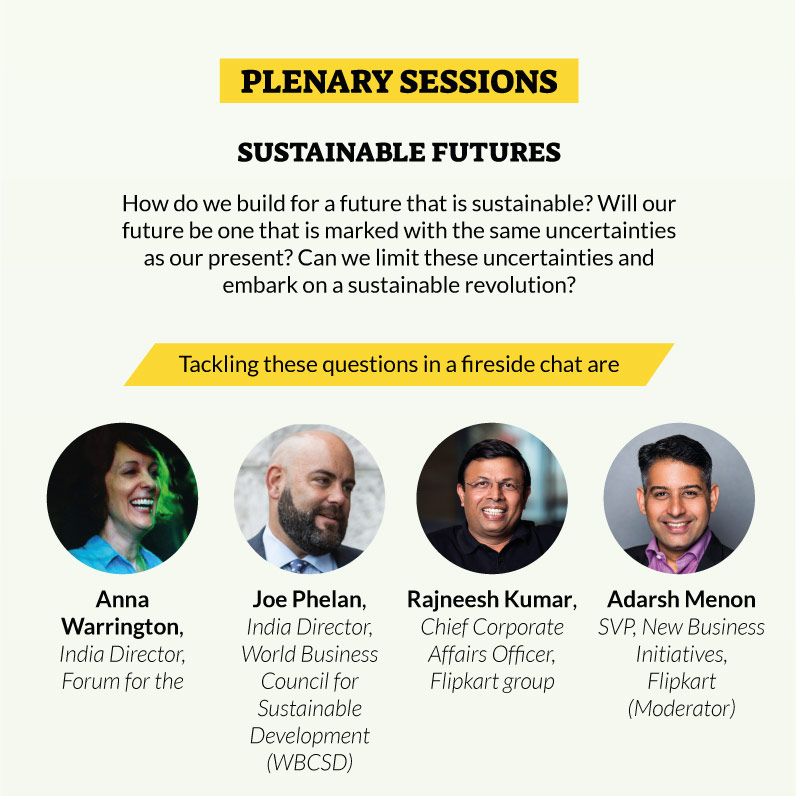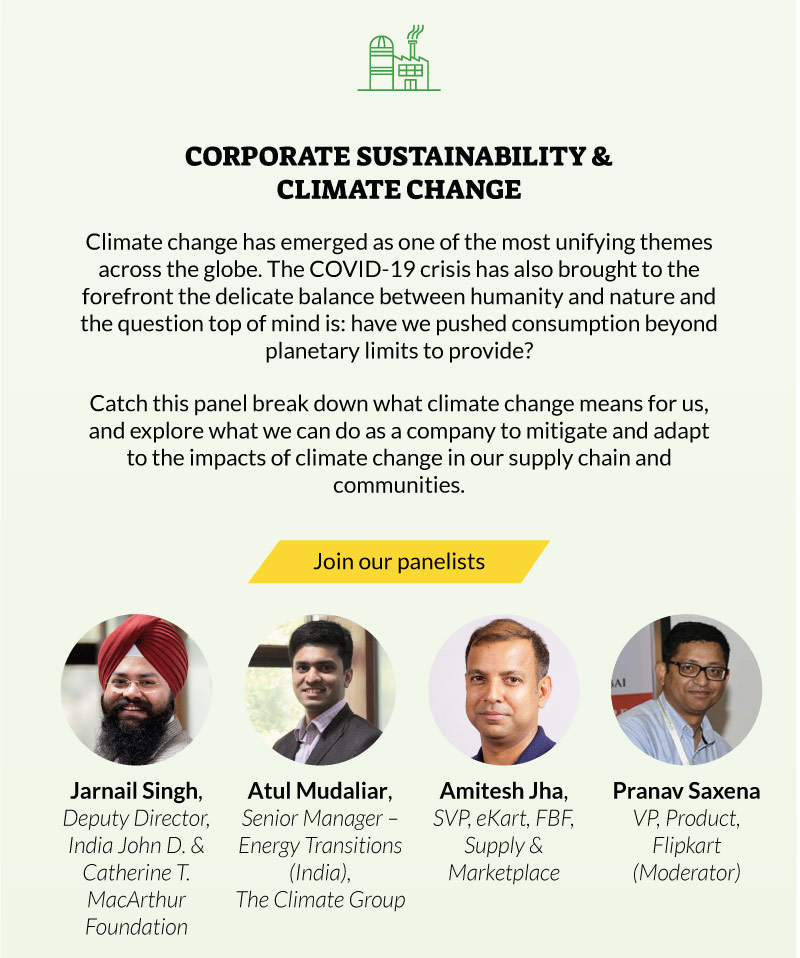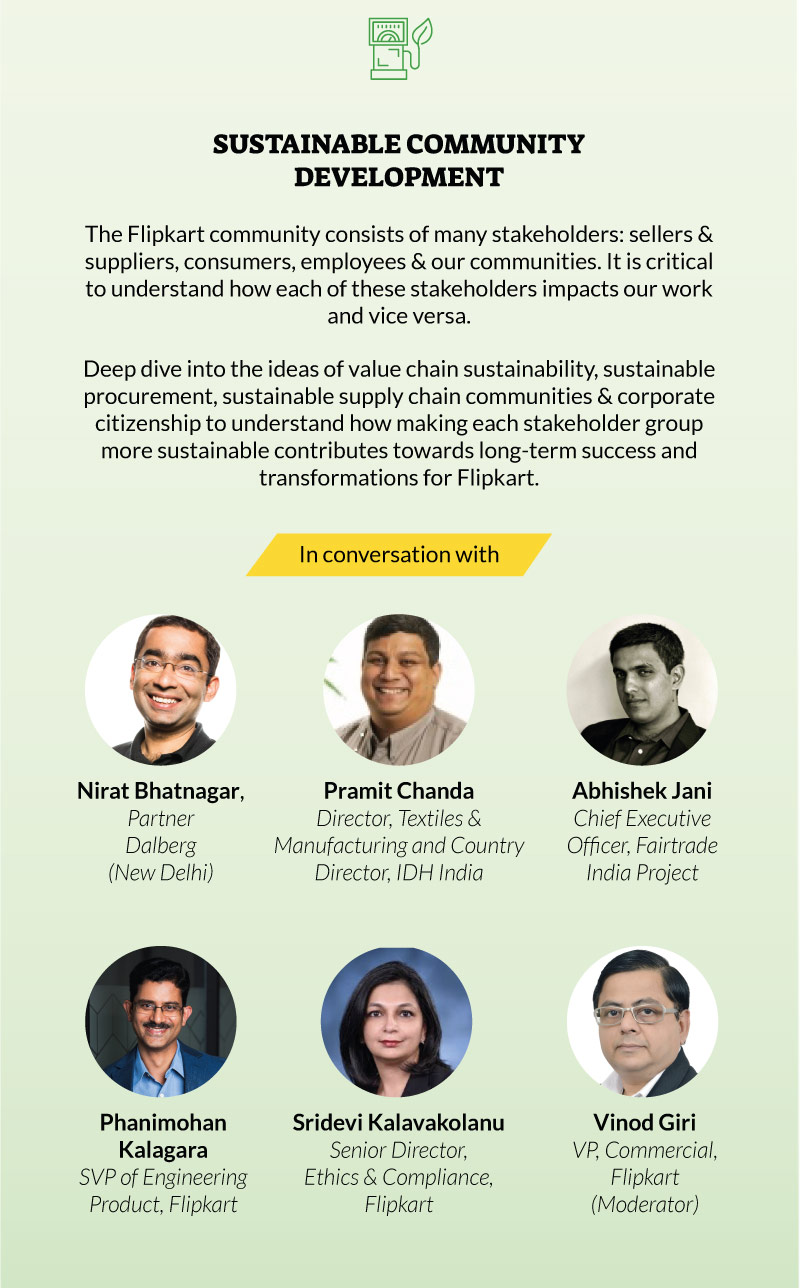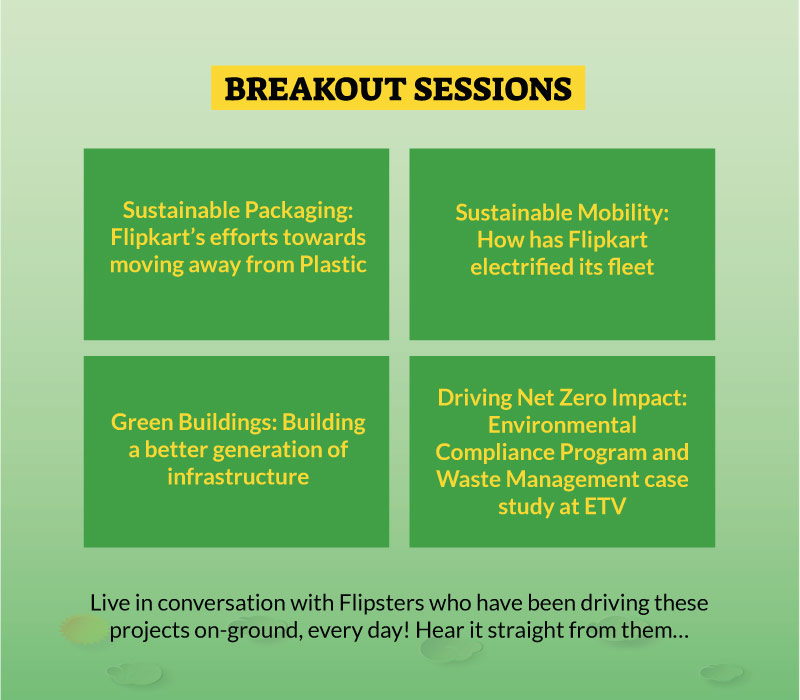 ---
About our speakers
Sustainable Futures
Anna Warrington
India Director, Forum for the Future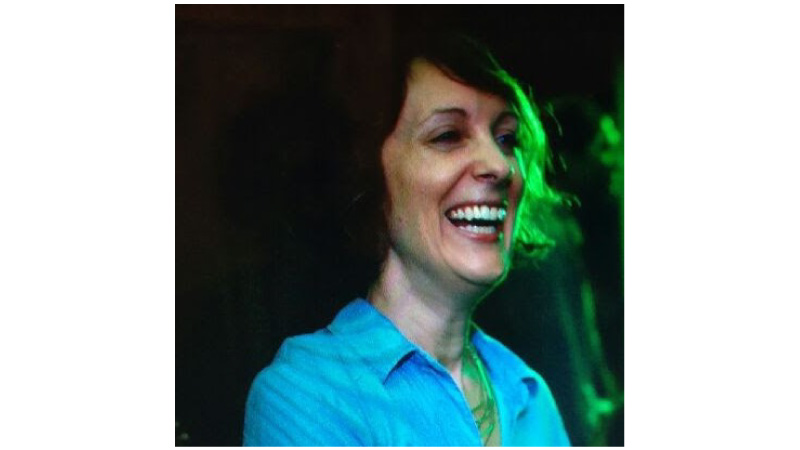 Forum for the Future is a leading global sustainability non-profit. For over 20 years the Forum has been working in partnership with business, governments, and civil society to accelerate the shift toward a sustainable future. They are 80 optimistic, smart, and ambitious change agents, working with hundreds of organisations and individuals who share our purpose. They specialize in addressing critical global challenges by catalyzing change in key systems, from food to apparel, energy to shipping. They do this by convening transformational collaborations to drive change, by partnering with businesses to help them lead by example, and by building a global community of pioneers and change-makers.
As Director, Anna Warrington is responsible for the operations and impact of Forum in India. Anna leads projects and programs internationally and nationally that focus on devising organisational strategies that help transform systems, catalyzing collaborations that innovate around crunchy sustainability challenges, and equipping individual change-makers with the skills they need to bring about the future we want to see. She has a background in change management, sustainable procurement and supply chains, and innovation, and has had the privilege of working with some of the world's leading corporations, government bodies, philanthropies, and civil society organizations.
---
Joe Phelan
India Director, World Business Council for Sustainable Development (WBCSD)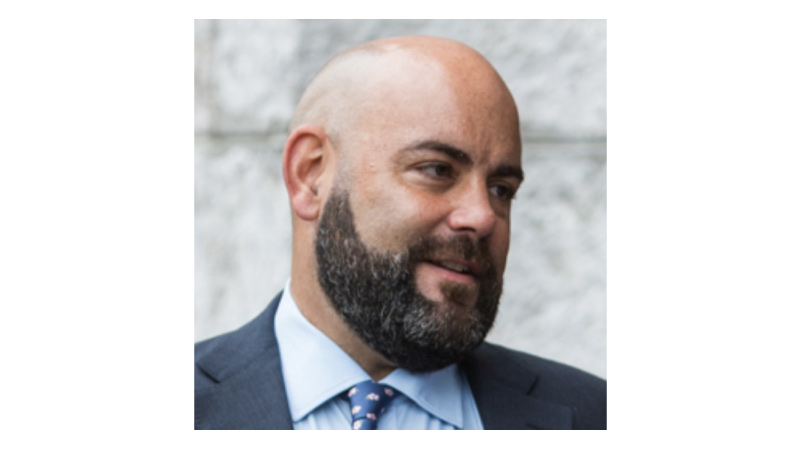 WBCSD is a global, CEO-led organization of over 200 leading businesses working together to accelerate the transition to a sustainable world. Joe Phelan is responsible for raising the profile and engagement of Indian businesses internationally, and for scaling up joint action by businesses in support of India's development. He currently oversees programs engaging more than 60 companies in action in India in areas such as energy, water, electric mobility and more resilient agriculture.
Prior to joining WBCSD, Joe held senior roles with the Prince of Wales Business Leaders Forum. Highlights included a series of special reports with the Financial Times on business and sustainable development, the development of the World Business & Development awards with the United Nations and International Chambers of Commerce, and programs in skills, inclusive business, and anti-corruption.
Born and educated in the UK, Joe has worked in India since 2009 and lives in Delhi with his wife, a writer, and their daughter.
---
Rajneesh Kumar
Chief Corporate Affairs Officer, Flipkart Group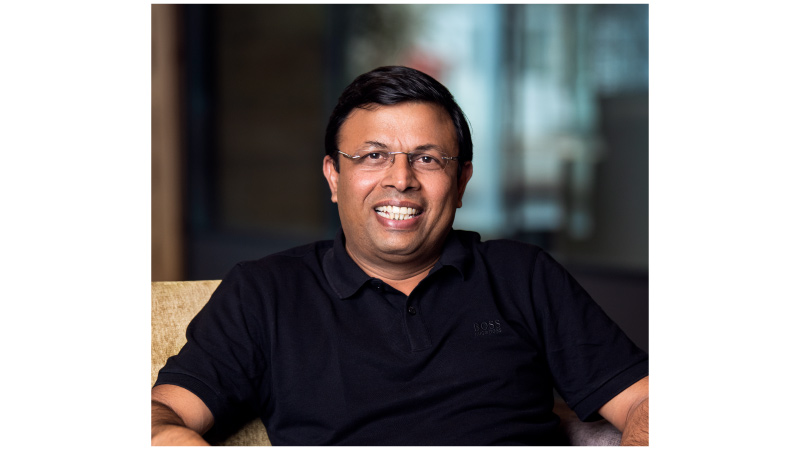 Rajneesh Kumar leads Corporate Affairs for Flipkart's operations and oversees & directs strategic Government engagement, Public Policy, Communications (internal & external), CSR/philanthropy, Sustainability initiatives in addition to helping drive long-term strategy. With a career spanning over two decades in the government and private sector, Rajneesh is a noted thought leader in the industry on public policy, public relations and creation of shared value.
Prior to Flipkart, Rajneesh was Chief Corporate Affairs Officer of Walmart India, the Cash & Carry arm of Walmart in India, where he was responsible for managing the overall reputation of the company through Government Engagement, Public Affairs, Strategic Communications, CSR and Sustainability. Before joining Walmart India in September 2013, he served in leadership roles across several industries and the government. He led Corporate Affairs strategy in India for Global Ag-biotech leader Monsanto. In addition, he has served in senior management positions for VSNL (Now Tata Communications), for the Government of India as part of Senior Management Cadre of Indian Civil Services and spearheaded the Indian business of a large European Healthcare PE fund. Rajneesh also serves on the CII National Committee on Retail and FICCI Committee of Retail & Internal Trade, in addition to AMCHAM. He is also a member of the governing council of IAMAI.
He is an engineer by training and has done his MBA from INSEAD, France, and Executive Education from Stanford Graduate School of Business. He is passionate about 'Shared Value' creation and driving the 'Responsible Business' agenda.
---
Adarsh Menon
Senior Vice President, New Business Initiatives, Flipkart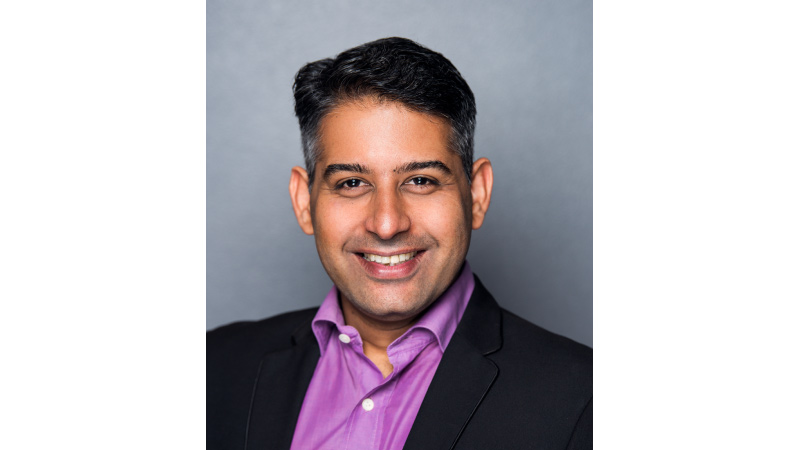 Adarsh Menon has been with Flipkart for close to 5 years now and prior to his current role, he was leading the Private Brands, Electronics and Furniture business at the company. He has played an instrumental role in building up the Private Brands portfolio at Flipkart by constantly working towards solving customer pain points and by partnering with leading brands and manufacturers to cater to the high quality and affordability standards.
Having completed his MBA from FMS, Delhi with a dual specialization in Marketing and HR, he has worked with leading FMCG brands like Hindustan Unilever Ltd. in his previous stints.
---
Corporate Sustainability and Climate Change
Jarnail Singh
Deputy Director, India,  John D. and Catherine T. MacArthur Foundation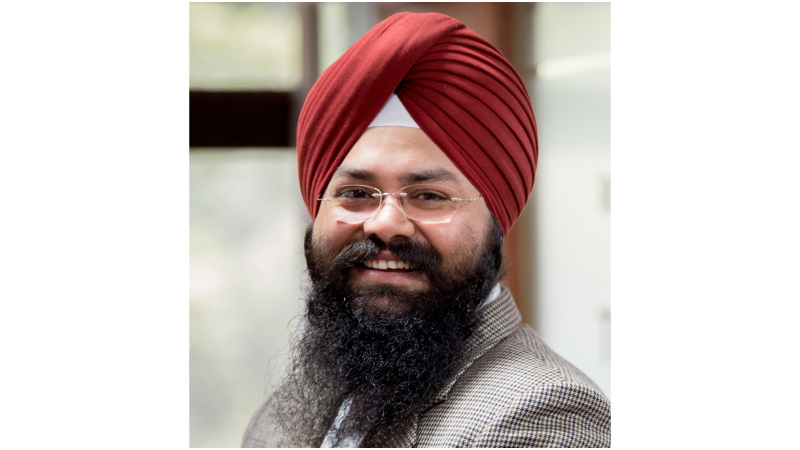 Jarnail Singh co-manages the India portfolio of the John D. and Catherine T. MacArthur Foundation's climate grant-making and is based in New Delhi. Most recently, he led the India team of The Climate Group, a UK-headquartered international non-profit and was the youngest member of their senior leadership team. Jarnail spent the early part of his career with The Energy and Resources Institute (TERI) where he managed clean energy initiatives across several Indian states. He specializes in business-led climate action, international climate policy and using strategic communications as a lever for change.
Jarnail was selected as a Feldman Fellow to pursue an MA from the Heller School, Brandeis University (USA) and holds an MS in Environmental Studies from TERI University (India).
---
Atul Mudaliar
Senior Manager – Energy Transitions (India), The Climate Group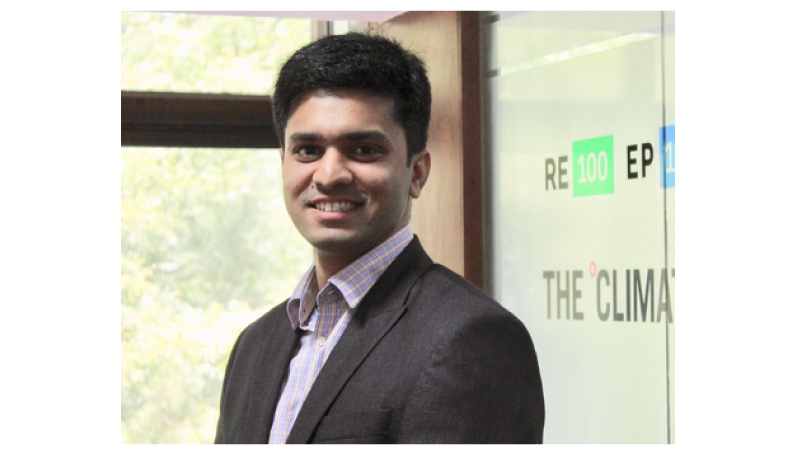 Atul Mudaliar leads the India programs on Clean Energy Transition at The Climate Group, an international non-profit, to accelerate Climate Action. He is responsible for India's strategy to drive powerful networks of businesses to take ambitious climate commitments and action on Renewables, Energy Efficiency, and Electric Mobility. With over nine years of experience in Sustainability, Atul spent a large part of his initial career with Shakti Sustainable Energy Foundation, a prominent not-for-profit organization, shaping India's Rural Electrification policies.
Atul is a graduate (MS) from Carnegie Mellon University in Energy Science, Technology, and Policy with a concentration in Mechanical Engineering, and is a Certified Energy Manager.
---
Amitesh Jha
Senior Vice President, eKart, FBF/Supply & Marketplace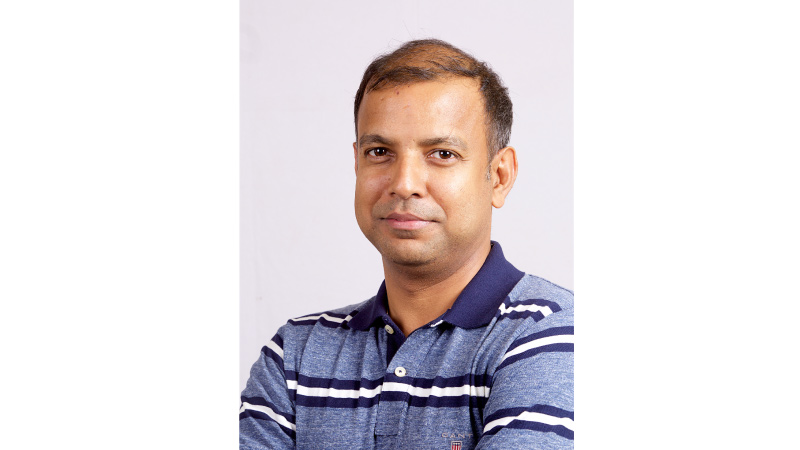 Amitesh Jha started with Flipkart 10 years ago as the Category Head of Computers and IT Business. As a leader at Flipkart, he has taken various categories such as computers, mobiles, large furniture, home accessories from strength to strength. He has been involved in Flipkart in various stages from defining strategy and customer requirements to learning from experience and execution/operations including managing New Initiatives from conceptualization to business development. In his current role as the leader of Ekart, FBF/Supply & MarketPlace and Customer Experience Operations, he has also encouraged various sustainability initiatives such as moving away from plastic packaging and moving towards electric vehicles in our fleet operations.
His deep knowledge of the supply chain and approach of ensuring sustainability metrics stand the test of business metrics and growth brings the needed balance to all ongoing projects. He is an alumnus of IIT, Delhi and IIM, Ahmedabad
---
Pranav Saxena
Vice President, Product, Flipkart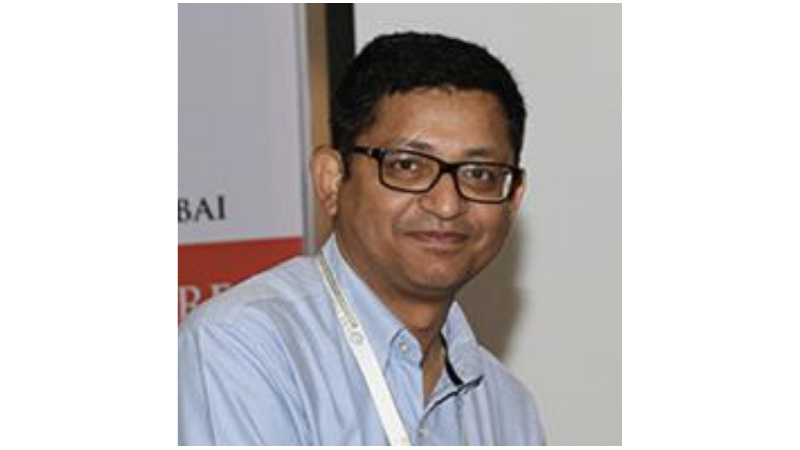 Pranav Saxena is a passionate product leader and technologist who loves solving complex challenges to make a difference. A builder by nature, he thrives on breaking new grounds, conceptualizing & nurturing new ideas and working with bright minds. At Flipkart, Pranav is focused on enabling users to grow and succeed, while building powerful products & services at the center of successful businesses. As an Executive leader, he is recognized for building & scaling a world-class technology organisation while delivering tangible business outcomes.  At Flipkart, he is responsible for the technology, which gets products & services to the consumer when they want them, how they want them, wherever they want them with frictionless payment.
---
Sustainable Community Development
Nirat Bhatnagar
Partner, Dalberg (New Delhi)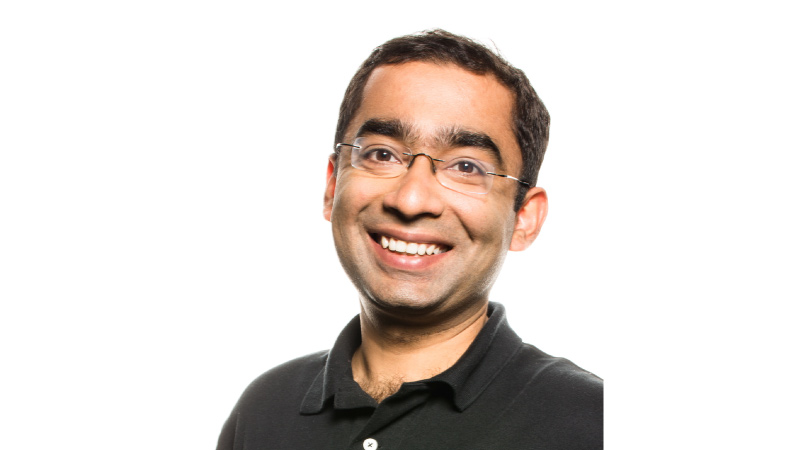 Nirat Bhatnagar leads Dalberg's work in the Water and Sanitation space globally. He brings over 17 years of multidisciplinary experience in strategy consulting, human-centered design (HCD), and entrepreneurship for development in Asia. He is on the board of several key organizations involved in global development including the Steering Committee of the Indian Sanitation Coalition and is also a frequent advisor to Governments in Asia. He has advised clients and organizations extensively on issues pertaining to sustainability, water, sanitation, and waste management on questions involving policy, investment strategy, business model design, PPP models, program design, and evaluations. This work has included strategy questions surrounding the clean production in textiles, reducing water footprints for industry, agriculture, and energy as well as investment strategy for programs to bring clean water and sanitation to communities in distressed locations including textile clusters in India, Bangladesh, and China. 
Nirat has worked extensively to look at textile and cotton sector sustainability through clean production programs, and launching innovation prizes that make cotton farming more sustainable. Nirat has worked with clients as diverse as Bill & Melinda Gates Foundation, CEPT, World Bank, Government of India, NITI Aayog, Danone Communities, WWF, The Stone Family Foundation, Hilton Foundation, New Ventures Fund, Unilever, RB, Gap, IDH, C&A Foundation, IFC, and several others.
---
Pramit Chanda
Global Director –Textiles & Manufacturing and Country Director for IDH India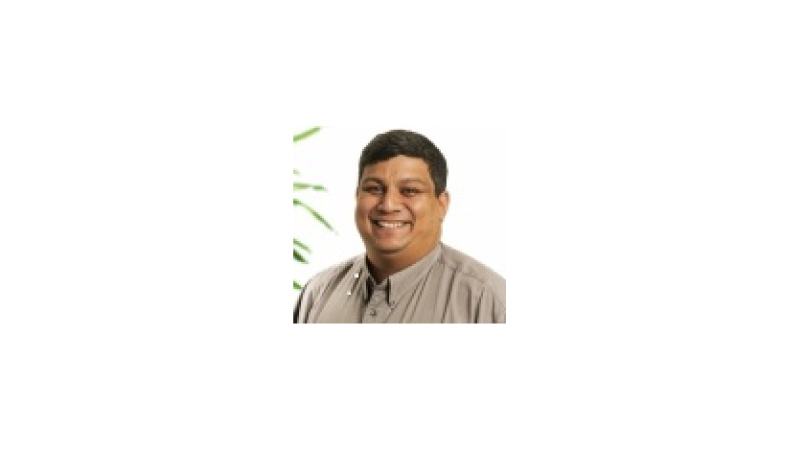 Over the past 11 years, Pramit Chanda has worked with retailer brands, supply chain and civil society too mainstream the adoption of sustainable and responsible sourcing. IDH brings governments, companies, civil societies and financiers together in action-driven coalitions to work together to create solutions for global sustainability issues at scale. At IDH we believe that sustainable impact will only last when there is a market and a viable business case for both (smallholder) producers as well as traders, buyers, financiers.
IDH in India works on several Agri-commodity value chains such as cotton, tea, spices, fruits and vegetables. In the Textile sector IDH manages and implements Life & Building Safety (LABS) which ensure a safe working environment in Apparel and footwear factories for structural, electrical & fire safety issues. IDH in India is also working closely with state governments on farmer livelihood and connecting the village gates to markets with solutions like- Verified Sourcing Areas (VSA), Landscapes programs, Agri Entrepreneurs and the Farmfit fund. 
Prior to IDH, Pramit worked at IKEA for 5+ years as the Global Leader for IKEA's Sustainable Cotton Agenda to ensure that IKEA meet the goal of a 100% Sustainable Cotton in IKEA production by 2015. He has over the last 25 years worked as a Business Development Manager (mixed materials) at IKEA sourcing, as a solution architect at IBM, VP Rams Rewards division, Director Sales & Operation at Avon (India) and GM Operations at Dorling Kindersley (India). 
---
Abhishek Jani
Chief Executive Officer, Fairtrade India Project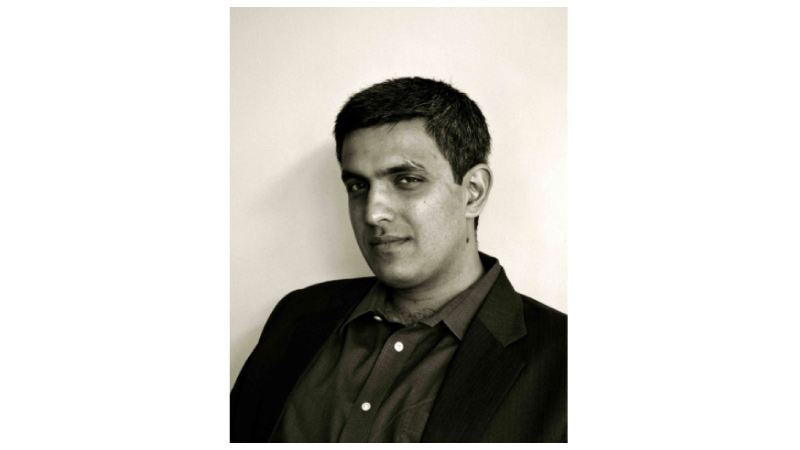 Abhishek Jani has over 17 years of experience working with startups, social enterprises and multinationals both in India and overseas.
As the CEO of the Fairtrade India Project, Abhishek now leads a team responsible for building a sustainable and ethical platform for consumers, businesses and farmer organizations in India. Part of the Fairtrade International network, Fairtrade India enables small-holder farmer organizations to commit to better social, economic and environmentally sustainable practices. Fairtrade India then facilitates more remunerative and fairer market linkages for these farmer organizations across varied categories, including Food and Beverages, FMCG products and Fashion. Fairtrade India also spreads awareness about sustainability, UN SDGs, and fair trade among citizens, institutions, businesses and other stakeholders. By conducting annual campaigns, programs with schools, universities and workplaces, and outreach through social and traditional media, Fairtrade India hopes to make citizens more aware of and engaged with responsible and sustainable consumption.
Prior to joining the Fairtrade India project, Abhishek headed Navdanya's Organic and Fair Trade marketing division where he was mentored by Dr. Vandana Shiva for creating sustainable food and fashion choices. Abhishek began his career as a business advisory consultant with PricewaterhouseCoopers and subsequently has held leadership and advisory positions in marketing, food & beverage and technology ventures across the development and commercial sectors.
Abhishek received his Bachelor's in Economics from St. Stephen's College (Delhi University), and completed his Masters in Economics from the University of Cambridge.
---
Phanimohan Kalagara
Senior Vice President of Engineering Product, Flipkart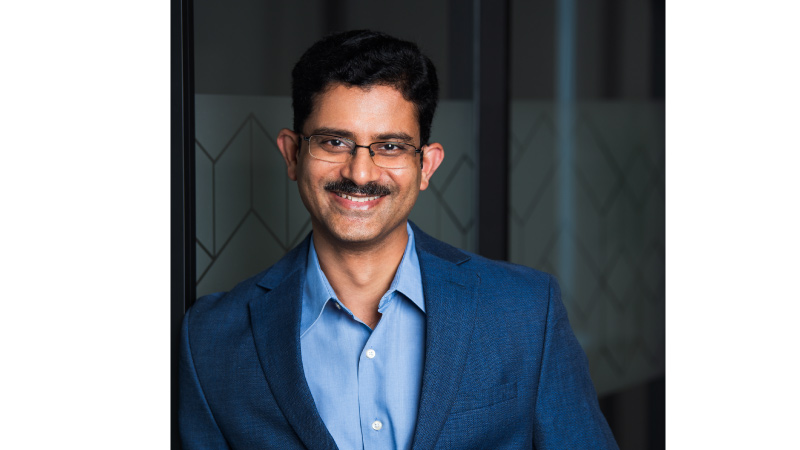 Phanimohan Kalagara leads the Selection and Supply Ecosystem charter for Flipkart. He has brought in transformational energy across the pivots of people, technology and products. He has been instrumental in bringing in structural changes to realize better organizational agility, higher quality; deep and renewed focus on technology. He has steered major product releases across Marketplaces, Retail and Pricing Promotions and has been a key driver for 2GUD go to market. He has played a pivotal role in assimilating Upstream Commerce into the Flipkart fold.
Phani is a people-centric leader and has worked relentlessly towards establishing the right talent management principles. He looks for opportunities to break the mold and remain persistent, his inspired leadership has infused the journey of good to great with energy, passion, commitment to take Flipkart to greater success. Phani has over 20 years of rich global experience and has been in several leadership roles. 
Prior to Flipkart, Phani was Senior Director of Product & Engineering at PayPal where he was responsible for managing Payment Products engineering organization and product portfolio of billing & subscription products. In addition, he has served in senior management positions at Advanced Interactive Systems where he led multiple critical projects including Fire Inspection Trainer, Scenario-Based Interactive Exercise Simulator, and Soldier Visualization System. He is an Engineer by training and comes with MS from Utah State University.
---
Sridevi Kalavakolanu
Senior Director, Ethics & Compliance, Flipkart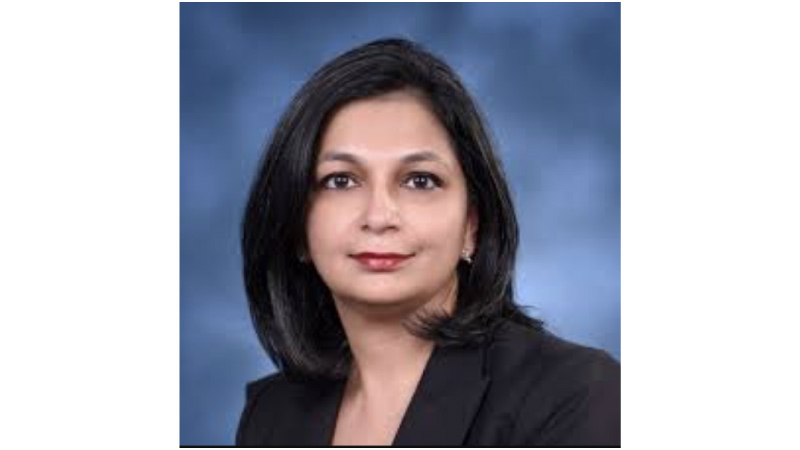 Sridevi Kalavakolanu leads the Responsible Sourcing, Trade and Labor & Employment programs at Flipkart. Sridevi was previously Senior Director at Walmart where she led strategy and execution of the Responsible Sourcing (RS) program across the Walmart China, Japan and India markets as well as Global Sourcing Hubs across Asia since 2008. She managed the transition of the RS program from audit to capacity building and risk management outcomes and also supported key corporate initiatives such as the Women's Economic Empowerment Initiative and the Alliance for Bangladesh Worker Safety. Sridevi was a founding member of the Women's Leadership Council of Global Sourcing and has been active in mentoring and professional development activities for associates.
Sridevi has over two decades of experience in responsible sourcing and has previously worked with Business for Social Responsibility (BSR) in San Francisco where she provided training and consulting services to a range of companies in the apparel, footwear, automobile and energy sectors and with Ashoka: Innovators for the Public in Washington, DC.
Sridevi has a Master's degree in International Affairs from Columbia University, a Bachelor's degree in Japanese from Jawaharlal Nehru University, New Delhi and was a Monbusho Scholar at Tohoku University, Sendai, Japan.
---
Vinod Giri
Vice President, Commercial, Flipkart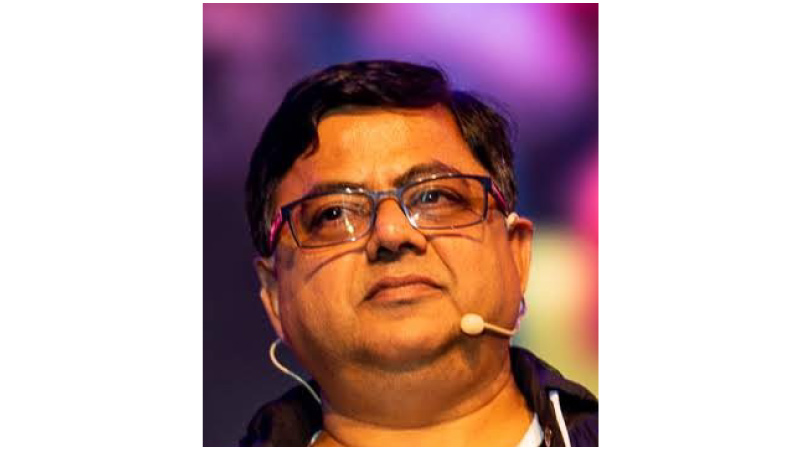 Vinod Giri is a Supply Chain Leader with over 29 years of experience, comprising 4.5 yrs in Consumer Electronics, over 19 years of experience in Telecom – both retail (B2C) and Wholesale/Enterprise (B2B) and 5 years in E-Commerce. He has managed large, global teams, working with global stakeholders/peers and contributed significantly in optimizing costs, thereby enabling the company deliver on Top-line and Profitability goals. He has a reputation for excellence in supplier relationship and management, as a fierce negotiator but one who is fair, reasonable and transparent.
Before Flipkart, Vinod was with Tata Communications, where he had the opportunity to move laterally to run GTM Partnership Strategy and Engagement.He helped chart the program to build Partnership DNA, enabled a strategic consultant contract, and built the core team to drive Partner Program and GTM Engagement. He has coached and mentored team members to develop and grow, many of whom have attained larger roles in the organization and outside.
He is a Trained Facilitator in many marquee programs and a Certified Life Coach. He loves listening to music, reading fiction, and most of all, to talk and converse with people, build relationships and partnerships.
Watch this space for photos, videos and more from the conference. Stay tuned!