For Flipkart, 2021 has been a year of maximizing and putting people first. As I look back on the year past, the strength of our people, our belief in them, and the diversity and inclusivity of our workplace takes center stage. Together, we celebrate the great milestones we've achieved and look forward to another year of maximizing ourselves and sustainable people first practices. From our new and exciting EVP, a diverse and including workplace to being rated India's leading Fairwork employer, here's my take on the Flipkart family's 2021.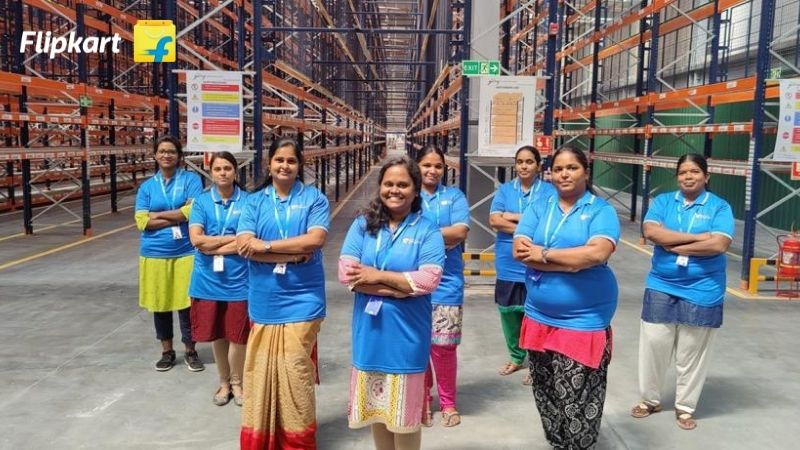 We are well into December 2021, looking forward to a productive new year, even if that means keeping our masks on. With health, safety and related precautions a priority, we remain hopeful. At Flipkart we are excited for a new year of maximizing and putting people first, driven by our new Employee Value Proposition (EVP). The past year has led to the emergence of an elevated purpose and renewed goals for Flipkart, as we worked towards prioritising our employees' safety and needs, as well as serving our customers, partners and sellers. We felt that now is the right time to share our EVP with the world.
Recently, I had the privilege of speaking at length with ETHRWorld about the launch of Flipkart's EVP, its key pillars, and how it plays a crucial role in helping our employees unleash their potential and maximize themselves — be it their impact, potential, ideas, influence, voice, or wellbeing. And, the culture of innovation, collaboration, and audacity that we strive to build and nurture only complements our employees' natural inclination and drive to be a change agent in India's ecosystem. We are very proud of our journey so far and at the heart of it are entrepreneurial and talented teams across the organization.
So how does our EVP strengthen our commitment to people-centricity?
Flipkart's EVP is deeply rooted in our culture and value system. It is intended to echo the experiences we live today as well as help us aspire to continue offering differentiated value to our people as a Great Place To Work. As an employer, our EVP helps us build a clear narrative of our promises to both existing and potential employees, strengthening our commitment to people centricity and helping us attract and engage talent. It motivates us to create the impact that we set out to achieve, whether it is for our employees, customers, stakeholders, or the planet.
When we set out to design the EVP, we were very clear that each individual is at a different stage in their career. The EVP needed to meet the individual needs of our employees while helping all of them maximize themselves. So, understanding the employee intimately to unleash their potential is at the core of our EVP. There are four key pillars that support our EVP: Leave a mark. Experiment, learn and grow. Work with the best. And We care. When our employees experience these pillars in their life journey, even before they join the Flipkart family to the day they leave as proud alumni, we believe they can maximize their capabilities.
Leave a mark: Our many milestones this year attest that our people can make a difference with the work they do and leave their mark on the industry. This year we made Flipkart more accessible than ever for our customers in tier-2 and tier-3 cities by reducing the language barrier on the app. Today, we offer a best-in-class e-commerce experience in 11 Indian languages. And this addition of vernacular languages has proved crucial to the success of our grocery vertical and the launch of Shopsy too. Over the last six months Shopsy has become one of the top social commerce platforms in the country. Grocery on Shopsy will cater to consumers across 700 cities, spanning over 5,800 PIN codes. Grocery is a key consumer need and we are committed to making e-grocery affordable and accessible for consumers and sellers alike. To make shopping even easier for these customers, thanks to its ability to understand local dialects, variations, colloquial terms, and even mixed language commands, our voice assistant feature made buying groceries on Flipkart as intuitive as buying it from a neighborhood store.
Earlier this year, we also achieved the distinction of becoming India's first e-commerce company to get a Business Continuity Management System (BCMS) certification after having met the stringent requirements set by British Standard Institute (BSI). This certification is a validation of our endeavor to ensure the business continuity of our sites through effective program management and mobilisation of our workforce for seamless operations.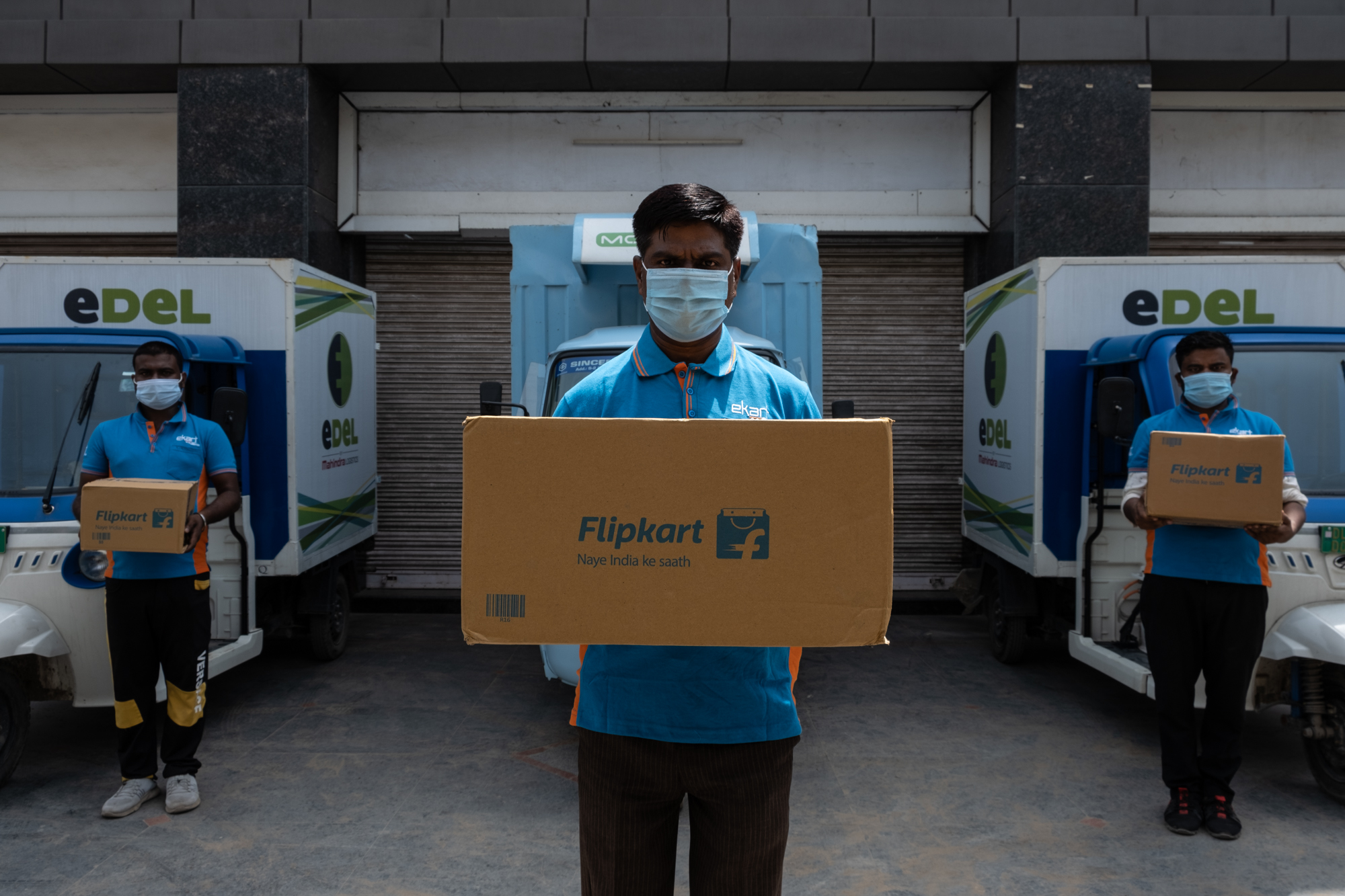 So, at Flipkart, opportunities to create a lasting impact by working on audacious challenges are many. The core of everything we do at scale and complexity ensures that every Flipster who joins us, at whatever level, in whatever function, has the opportunity to leave a mark with their work.
Experiment, learn and grow: We also believe that success is attained only after learning from failures. So it's crucial for employees to be able to put audacious ideas to the test and see if we can achieve desired results. Experimenting, learning and growing is a vital part of that. This is why ideas that come from any level at Flipkart are always up for consideration. We have programmes focused on creating an environment where collaboration and ideating is encouraged. To give you an example, we are committed to creating the right kind of opportunities that enable more women to pursue successful careers in technology. The 'Girls Wanna Code' programme is aimed at creating an inclusive and empowering community for women embarking on a career in information technology, and providing mentorship to a larger group across India. Through this programme, we aim to unlock new opportunities for women that will help them pursue ambitious careers. With Project 1K – our in-house innovation program for our employees, we encourage new idea generation and offer a platform for networking to share, refine and bring their ideas to life. We envisioned this program to encourage innovation and risk-taking and to keep the startup DNA of Flipkart alive. Our country has the creative and entrepreneurial potential to build world-class startups, and to strengthen this startup ecosystem and build a community of local entrepreneurs, we launched Flipkart Leap – our very own startup accelerator program. Flipkart Leap provides a unique opportunity for startups to learn from our success. It's a platform to partner with an industry leader and learn from our experience while staying ahead of the innovation curve and scaling a business quickly to its full potential, helping startups create world-class products and innovative solutions that are market-ready, and helping them be a part of a robust startup ecosystem. We also have programmes like Flipkart WiRED and Flipkart GRiD opened up to colleges across the country to encourage students by giving them a platform to share their ideas.
We furthered our commitment to providing relevant industry training and knowledge to help create a pool of skilled supply chain operations talent in the country, by setting up the Supply Chain Operations Academy (SCOA), further helping bridge the skill gap and create employment opportunities in the expanding supply chain industry, where students can learn diverse skills through courses developed by leading industry experts.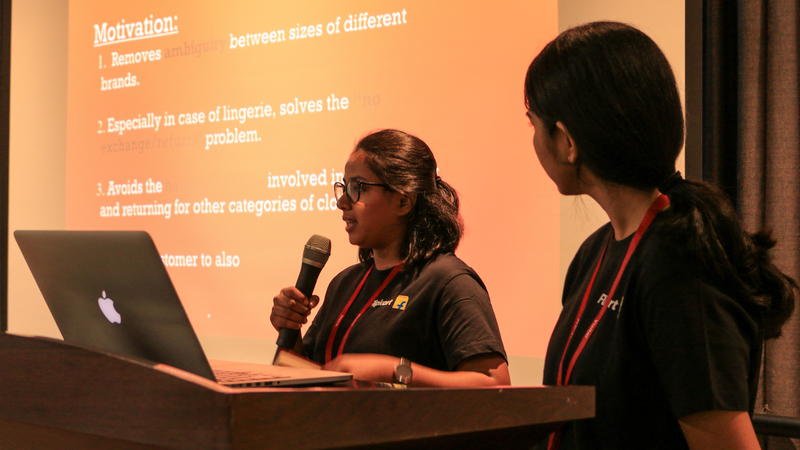 Not only does this extend opportunities beyond our workforce, it sharpens our focus on fostering an environment of experimentation and learning at Flipkart.
Work with the best: One of our key milestones this year was being recognised among India's Best Workplaces in Retail 2021 by the Great Place to WorkⓇ Institute in association with the Retailers Association of India. Flipkart being recognised as the top 3 Best Workplaces in e-commerce is a recognition of our values and culture, which is passionately owned and driven by our diverse talent.

This year, we continued our efforts towards creating a diverse and inclusive workplace and supply chain. We strengthened our diversity programs to hire and include diverse talent across gender, ethnicity and people with disabilities in our workforce. As a part of this initiative, helping eDABs (eKartians with Disabilities) or people with disabilities find employment is part of our commitment to increase diversity and inclusion in the workplace. To champion this change, we added a new delivery hub in New Delhi, managed end-to-end by 50 employees with disabilities, working in various capacities, including delivery executives, cashiers and team leaders. Through this effort, our aim is to break stereotypes around the employability of people with disabilities and create more awareness around the capabilities of the community as they manage the hub and its operations end-to-end, making more than 1,100 deliveries every day. This is a decisive step towards building an enabling working ecosystem for people with different abilities.
A great place to work is built on celebrating difference, and we take pride in being a diverse and employee-centric organisation which keeps the best interest of all its employees at the heart of all our initiatives. This certification enables us to attract and retain talent. Despite the challenges of a global pandemic, we created thousands of jobs in the industry at our warehouses, hubs and other facilities across the country. Our supply chain was strengthened with 23,000 new hires to meet the growing demand for e-commerce services across the country while providing livelihoods and employment. As a validation of our commitment towards building a workplace that gives everyone a strong sense of belonging, we are also proud to be recognized as India's leading 'Fairwork' employer in the Fairwork India Ratings 2021.
📢 The 3rd round of Fairwork ratings for India is out!

Our #FairWorkIndia21 scores evaluate the working conditions in 11 platforms for #gigworkers across the country.
Check out the full scorecard ⬇️🧵 pic.twitter.com/8YVv1b2Aqz
— Fairwork (@TowardsFairWork) December 29, 2021
We care: The pandemic offered us a unique opportunity to show that we care about our employees. From sessions on mental and physical wellness to "digital chai breaks," our Family Support Policy, vaccination drives, COVID-19 insurance and finance assistance, fostering an ecosystem of giving and more ー at Flipkart, "employee and empathy" came first.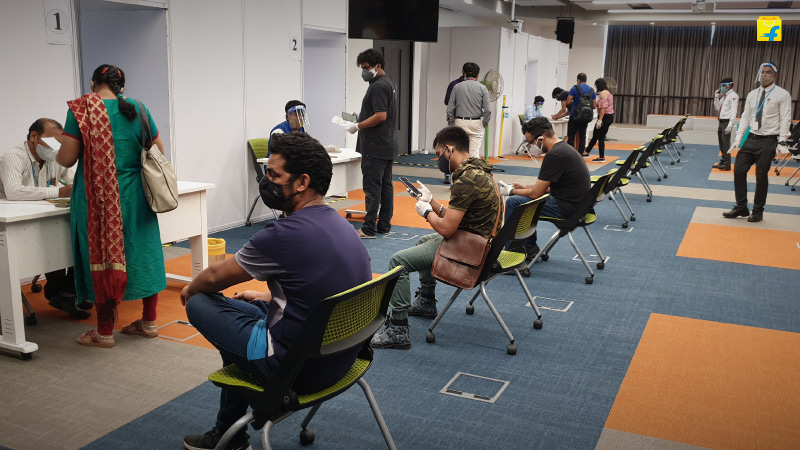 This year, our organization had an increased focus on sustainability and, in delivering our commitments, we showed our resolve. We eliminated single-use plastic packaging across our fulfillment centres, delivering on our public commitment to move to plastic-free packaging in our supply chain by 2021. Moreover, we built on our commitment to completely transition to Electric Vehicles (EV) in our supply chain by 2030, by introducing over 2,000 EVs to deliver millions of packages for a first ever "green TBBD" during the festive season.
The time and effort we invest in developing our people-first workplace has engendered a work culture that today, is supported by the four pillars of our EVP, and driven by Flipkart's core values. Our diverse talent and audacity will play a key role in how the Flipkart family takes on 2022. Through it all, we will stand firm and prioritize people.
Because people always come first. And together, we dare to maximize.
---
The author is Chief People Officer, Flipkart