What would Flipkart's dynamic work culture be without its women? They play numerous roles at the workplace — leaders, innovators, role models, mentors, or even confidantes and great friends. On the occasion of International Women's Day, we asked Flipsters to share their stories about the women they work with — how they enrich their experience by inspiring them through groundbreaking innovations, motivating them through strong leadership, mentoring them in challenging work situations, or just being there for them through tough times.
Our inbox was soon flooded with tributes, testimonies and heartwarming stories about the extraordinary women at Flipkart. This came as no surprise given the crucial role that women play at the company. We picked some of the best stories.
---
Ekta Singh demonstrates Customer First and Audacity, says Mubashir Shaikh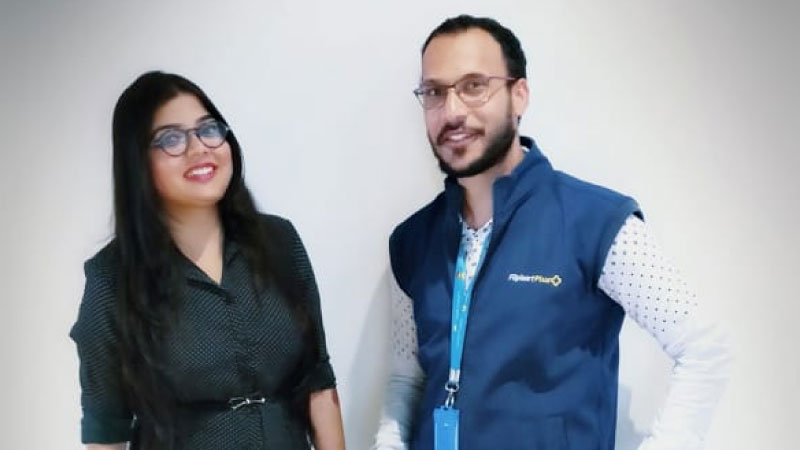 Ekta Singh manages the Planning part of the Customer Experience Voice business at Flipkart, distributed across more than 10 sites, with a headcount of over 4,000 employees.
Her attitude of never saying no, delivering with accuracy, and her focus on timelines, is one that is admired within the team and by other departments.
Ekta's cheerful personality, helpful nature and her ability to manage complexities with ease truly makes her a role model. The strategies that she has implemented have helped us improve on customer satisfaction scores and the overall customer experience at Flipkart.
Not only does Ekta demonstrate Flipkart's core value of Customer First, she is also audacious to take on complicated tasks and make them look simple.
Good going, girl!
– Mubashir Shaikh
---
Priya Rani guided me to a rewarding job with Flipkart, says Pratheep Kumar B C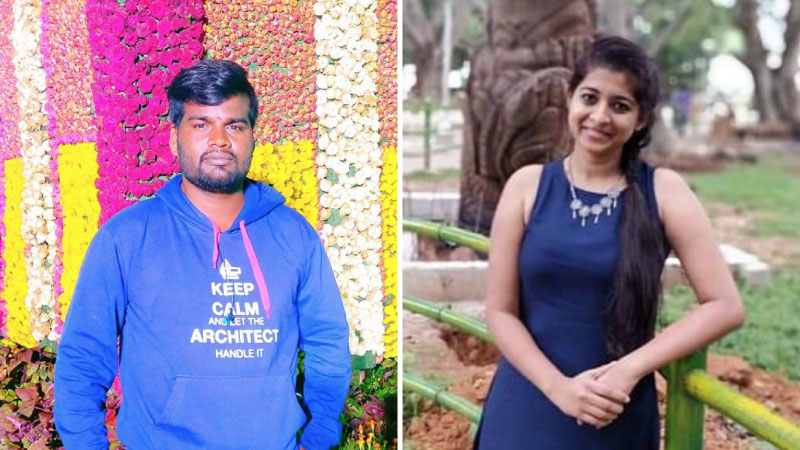 My colleague Priya Rani is truly an inspiration to me. Before joining Flipkart, I worked as a delivery executive at Swiggy. It so happened that, one day, I had to deliver food to her at the Flipkart campus. While completing the delivery, I asked her: "Are there any vacancies at Flipkart?" I had just completed my BE in Computer Science and was on the lookout for suitable job opportunities.
Without hesitation, she gave me her number asked me to attend an interview the next week, and gave me advice on how to sound confident for telephonic interviews.
The next week, I attended the interview and got shortlisted as a Data Analyst at Flipkart. It made me so happy to be part of this wonderful organization. I joined in September 2018.
It might seem small to many, but for me, with a family that had been going through tough circumstances at the time, it gave me so much confidence to start my career after graduation.
However, after joining Flipkart, I was recruited directly at a warehouse about 30 km away. This made me reconsider the offer.
But again, Priya motivated me to join. It was a challenging job — I used to wake up at 4 am to reach the facility by 6 am. But I gained an awesome experience and especially enjoyed the Big Billion Days period.
In December the same year, I got transferred to Flipkart's main office, which was much closer. There, I joined Flipkart's Grocery team as an Operational Executive.
All this happened just because of one person — Priya. And it's not just me. Priya has guided many people at Flipkart towards a greater career path.
Happy Women's Day!
– Pratheep Kumar B C
---
Greeshma Shukla juggles motherhood and work with grace, says Snata Nayak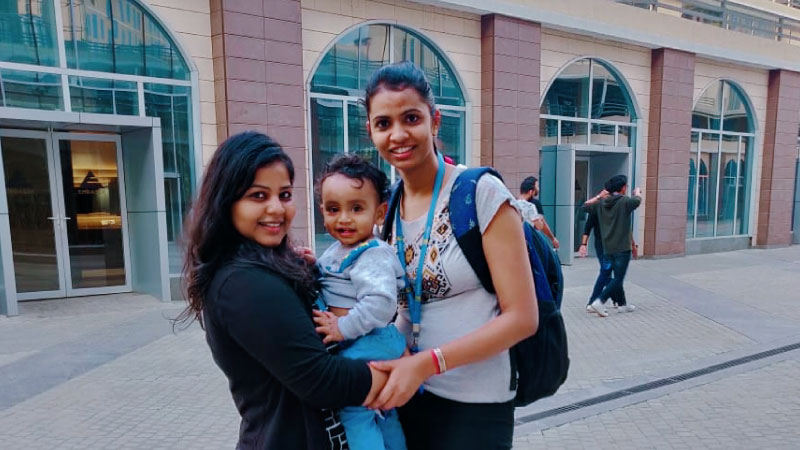 I got to know Greeshma Shukla soon after I joined Flipkart. In this time, she became a mother and has since joined back. But what has not changed is the enthusiasm and vitality that she has towards life and work. I have no authority on judging how hard it is to be a working mother — frankly, I have no idea. But I see Greeshma, day in and day out, managing both with grace. It inspires me to strive harder to become better at what I am doing in life, because honestly, I think I have it way easier.
She has the most amazing and happy baby and she just got promoted as well! Talk about hitting it straight out of the park!
She calls herself the 'Santoor Mummy', but I believe she is much more. She is a rockstar. Inspiring, unyielding and amazing!
I am lucky to have known her and I am sure there will be others who will agree with me. She has touched so many lives.
– Snata Nayak
---
Evelyn Joshua's presence of mind saved a starving 80-yr-old lady, says Prasad D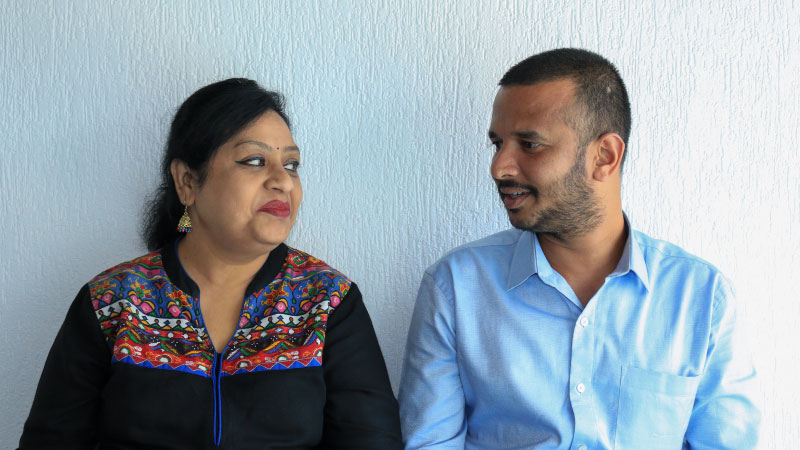 This happened a few months ago. I received a call from an unknown number. The caller, a woman, asked if I can provide her food. I hung up, telling her it was the wrong number.
However, the calls kept coming in over the weekend. I was frustrated and repeatedly said the same thing: "Wrong number" or "I am not a food delivery boy."
The following Monday, two days since the calls started, I was back in office and immediately received a call from the same number. By now, I was annoyed, so I handed over the phone to my colleague Evelyn Joshua.
The actual story starts now. Evelyn probed to find out what the lady was looking for. The lady said: "I am 80 years old and the cook has not come home for two days. Please help me as I am bedridden and starving."
Evelyn, with her presence of mind and patience, immediately called the Helpline number and help arrived in no time. Once the lady was out of the hospital, she called the same number and thanked Evelyn and said: "I'm alive because of you."
Evelyn is simply superb!
– Prasad D
---
Ishita Bhatia creates an environment for her team to flourish, says Rachna Rana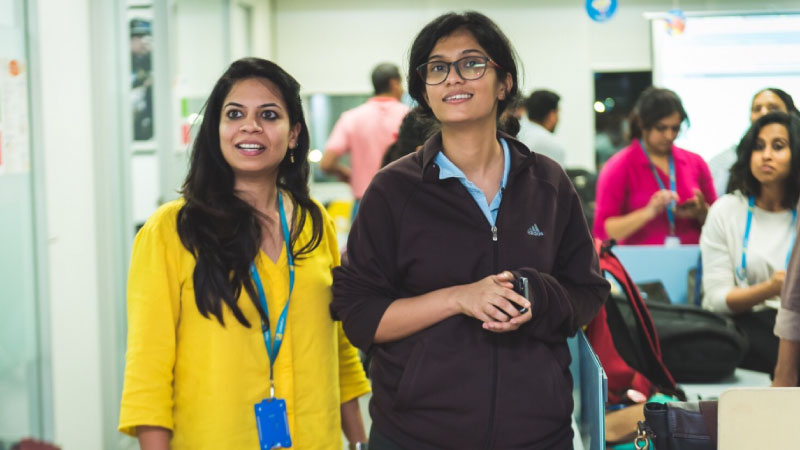 The Perfect Homes growth story in a matter of one year starts with one leader who chose not to give up — Ishita Bhatia. No high ticket item brand has achieved success at this level. This was made possible because of Ishita's inspiring leadership and relentless attitude to collaborate with all parties involved. She got to the ground level to solve unsolved problems in an entirely new territory.
On a more personal front, Ishita encourages a work-life balance and allows her team the freedom to find their strengths and the best way of working that suits them. Anybody working with her unanimously agrees that she creates an environment that allows the team to flourish and be motivated continuously.
– Rachna Rana
---
Enjoyed these stories? Read more FlipTales – inspiring stories about life at Flipkart