When her electronics business wasn't picking up on her own website, Chitra Vyas turned to Flipkart to improve her sales. Soon after, her business saw a surge in customer orders. Even when COVID-19 struck, she was able to adapt and thrive. Read on to find out how this ambitious seller, who started small, went on to win the "Best Entrepreneur" award.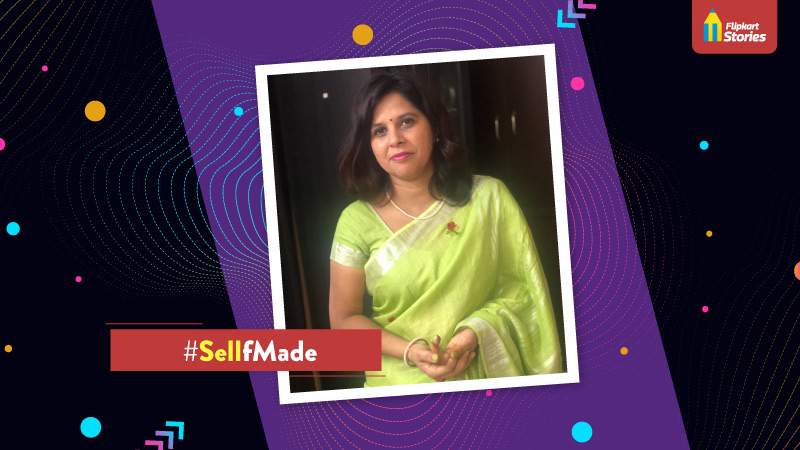 My name is Chitra Vyas. I became a Flipkart seller 5 years ago. I started my journey as an entrepreneur selling electronics. My husband previously worked in the e-commerce industry so there was little doubt that we wanted to sell online. 
We needed an investor and we didn't have to look far. My uncle invested in the business and soon, we had our own website to sell our products. But we didn't have the right guidance in giving our products visibility in the market. That's when we turned to Flipkart. Pooling our resources together, we hoped to see better results.
Soon after joining Flipkart, we saw a surge in sales. Within a week, we got 100 orders! Flipkart gave us the guidance we needed to broaden our customer base. An account manager was assigned to help us with our business and he advised us to start adding more categories to our listings. That's when we decided to start exploring our opportunities in the fashion category. 
Our account manager was thorough — he prepped us for The Big Billion Days sale and showed us how to restock our inventory to keep up with the flurry of orders placed by Flipkart customers. Even as the COVID-19 pandemic took its toll on our business, he was hands-on when we had to get our sales back on track. The account managers at Flipkart are very helpful and an important aspect of selling on Flipkart — if we get stuck somewhere, or if there is any issue, we just message them and they're there to help.
During the COVID-19 lockdown, Flipkart gave us assurance. Our primary category at the time was footwear and we had only just begun to sell dry fruits in the food and nutrition section. 
Before the lockdown, we were getting 20-30 orders for dry fruits while most of our sales came from footwear. But that changed after COVID-19 — we were worried about our footwear category and how our business would survive. But Flipkart gave us insights on the dry fruits and ration category. On the first day after lockdown, we got 400-500 orders for our dry fruits! 
We now also do the packaging and have started our own brand of dry fruits called SoftArt. This is just one example of the many opportunities that Flipkart has given us. Even when lockdown restrictions prevented us from handing over products to Flipkart logistics, they went out of their way and picked it up from our home.
In the past 6 months, even members of my family who had never shopped online have started buying essentials and other products with the help of e-commerce. Online shopping is the best and safest solution now for both businesses and customers alike. 
To any budding entrepreneur at a time like this, I would say that all you need is the right guidance, like how we got from Flipkart, and you will flourish as an online seller!
I never imagined I'd become such a successful entrepreneur. I was awarded "Best Entrepreneur" among Flipkart's women sellers two years ago. It's a nice feeling when you start with five orders and now you receive 700 orders every day. We started small and now we have an entire office. We are still enjoying the journey.
As told to Jishnu Murali, with additional inputs by Pallavi Sudhakar.