The FlipStars Awards celebrate the Big Billion Days sale's top sellers, but they are also testament to the firebrand entrepreneurs who make the Flipkart family truly one-of-a-kind. Here's a look at this year's FlipStars and their resilience and drive — it's the stuff "bestsellers" are made of!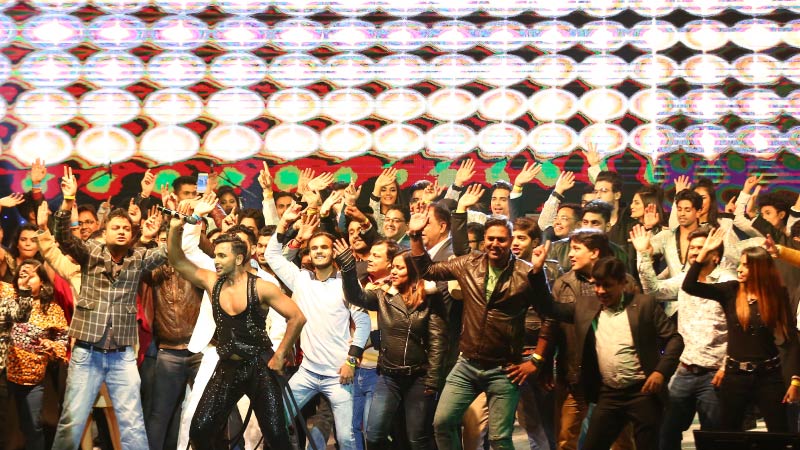 A quintessentially wintry day in Delhi, over 1,200 Flipkart sellers, and the magnificence of the Siri Fort — Flipkart's FlipStars Awards 2018 was special in more ways than one. The biting cold may seem like a deterrent to be out and about on any other day, but on 14th December, 2018, it only fueled the excitement that hung heavy in the air as the Flipkart family convened to celebrate the Big Billion Days' top sellers.
An audience of 1,800 applauded the 1,200+ sellers at the event, cheering on 100 winners who were representing the common dream that they all cherished — a  wildly successful journey on Flipkart.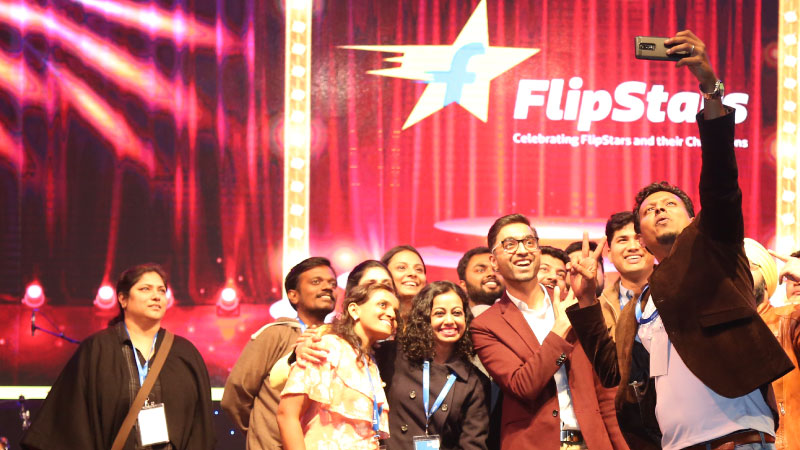 "In December 2018 we hosted an industry first event – Flipstars. Over 1,200 sellers came under one roof to celebrate the success of the Big Billion Days as equal partners, making it the biggest such event in Indian eCommerce," says Nishant Gupta, Senior Director of Flipkart's Marketplace team, adding, " We are also thankful to all our sellers who traveled from across the country to make it such a huge success, just like they made the festive season a blockbuster."
With performances from Terrence Lewis and music duo Vishal-Shekhar fueled by witty banter from television personality and host of FlipStars 2018 Maniesh Paul, the magnificent evening was one for the books.
The top 5 Flipstars winners took home fully paid international trips to the Caribbean, Mexico, Kyoto, Bali and Koh Samui, while other winners snagged huge rewards as well. But the reason you'd remember the evening most for is the look of joy and satisfaction on the faces of every Flipkart seller who had etched his and her own success story.
---
Go behind the scenes of the star-studded FlipStars Award in the video below:
---
Among the many tales of victory are three standout stories — of Flipkart marketplace sellers who have grabbed opportunity with both hands and transformed their lives, one day at a time. Read on.
---
From IT whiz to e-commerce genius — there's no stopping Chitra Vyas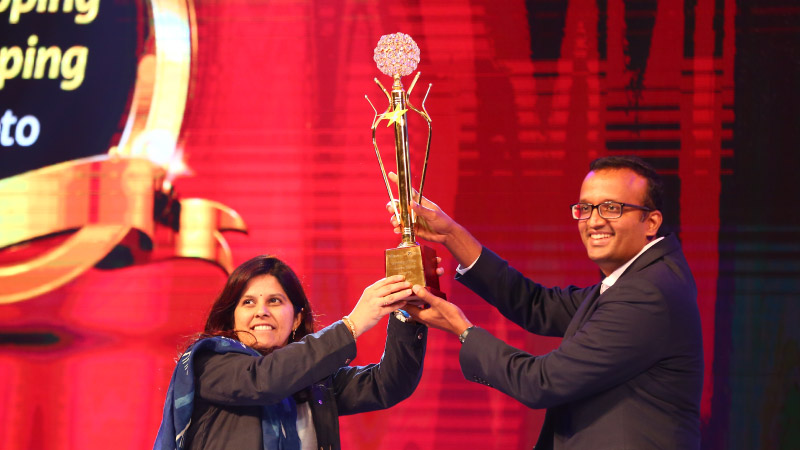 Thirty-five-year-old Chitra Vyas, a partner at ShoppingWopping — a company that she's built from the ground up, is a shining example of the spirit of a Flipkart seller and a FlipStars winner. Her determination and willpower to succeed is eminent from the get-go, so it's no wonder that she was this year's woman entrepreneur of the year at the FlipStars event.
A true-blue FlipStar, Chitra's journey began back in 2011, in bustling Himayat Nagar, an old and busy neighborhood of Hyderabad. As an IT professional working with Infosys, Chitra's life was on an on even keel until the winds of change came along. She was sent to Mysore to work and, after a week-long stint in the city, Chitra knew it was time to leave. She resigned and returned to Hyderabad to her husband and in-laws. But, without work, she couldn't help but think, what next?
Chitra and her husband decided to foray into the e-commerce industry at a time when Flipkart and other e-commerce platforms weren't inviting third-party sellers. They set up a retail website and started getting orders for electronics, something her in-laws had experience with given their family business of photography and selling cameras and Samsung products.
Chitra's liaison with Flipkart started as a service provider when her team often trooped to the Flipkart warehouse on the outskirts of the city to photograph products. It was then, as she oversaw the photography of other sellers' products on the platform, that she thought to herself, "Why not me?"
After careful consideration, she narrowed down on footwear. "Everyone needs footwear — a pair for work, a different pair for outings — that's why it made so much sense to choose this category. With an average of 2–3 pairs per person, the scope is immense," she says.
What's led to her success? Sheer hard work and humility. "Sahi price, sahi product (right product at the right price) is our motto, and we want to make comfortable footwear accessible to everyone," she adds emphatically. Today, she manufactures footwear under her brand and has diversified into handicrafts, too. Her team supplies their own products to the very same warehouse where they once photographed products sold by others — that's one thing Chitra holds close to her heart.
It's easy to see that Chitra means business when she tells you just how seriously she takes her role. "We take customer feedback to heart and we don't shy away from hard work whether it's with regard to stock or the quality of our products. In fact, our entire team shares this attitude, which is why, when it's time for The Big Billion Days sale, we're at work at 9 am and all else is forgotten till 11 pm. Part-time attention just won't do, especially if you have success on your mind!"
Originally from Jaisalmer, Chitra is a bona fide entrepreneur who wears her achievements with pride. She tells us, "I may be a FlipStar today, but I've also dealt with people who couldn't believe that I, a woman, was the owner of my business. Distributors have asked to speak with my CEO in meetings. I think the success I've seen is a true testament to the fact that as women we can do anything that we decide to."
While Chitra is not going to stop until she's a top seller in the overall category, for now she's enjoying her success. "I've won a trip to Kyoto with my husband, but we're also taking my 9-year-old son and perhaps my in-laws! I've heard so much about the cherry blossoms so we're trying to schedule the trip accordingly. We're hoping to turn it into a fun birthday trip for my son," Chitra gushes.
From processing 10,000 orders in 3 days to supplying to 4 warehouses and fielding congratulatory calls from family and friends, Chitra is taking it all in her stride, but her focus on the future is unwavering.
"My husband is still working with Oracle so I'm determined to convince him to join me — it's about time! I'm grateful to Flipkart for encouraging women like me to work harder and of course, my family too. If not for them swooping in to manage things on the home front, I wouldn't have been able to give my business my all," she adds.
---
For Madhusudhanan Shanmugan, the sky's the limit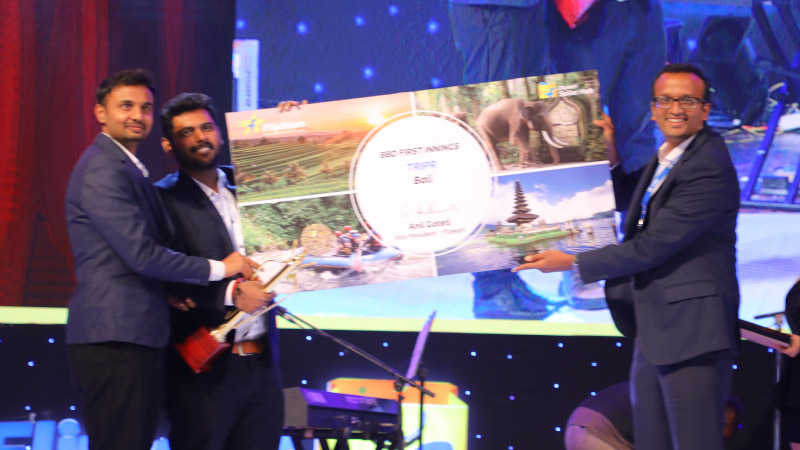 In the Laxmi Nagar neighborhood of Tiruppur, nearby the iconic Pushpa theatre, 29-year-old Madhusudhanan Shanmugan is laying the foundation of what he hopes will grow into his business empire. "I started selling t-shirts, sweatshirts and other men's apparel in 2016 with 10 orders a day, and this year, we processed 82,000 orders during the 5-day Big Billion Days sale," he tells us.
His secret to success is simple: he wants to target the youth in every corner of the country with his brand TRIPR. "Our consumers are everywhere and our designs and products are tailored to match everyone's tastes and budgets. Competitive pricing and never running out of stock are two things that have helped me establish the company as a top seller," Madhusudhanan reveals.
After a childhood spent in Tiruppur and working at Cognizant, Chennai, it was a one-year stint in London that set the wheels in motion. "My father had been working in the wholesale garment business for over two decades, but I was determined to start something of my own ever since I was in college. It was in London that I realized everyone needs t-shirts!"
He decided to move back to India, eliminate the middleman and offer a quality product at the right price. Talking about just how far he's come, Madhusudhanan tells us, "It started just with me, and today I have 50 people just packing orders for Flipkart!"
Having won a trip to Bali for being the top men's clothing seller, this young FlipStars awardee is beaming with joy when he says, "I only got married last year and we went to Bali on our honeymoon, so it's truly special that we can celebrate our first anniversary there as well!" While Madhusudhanan is evidently proud of all that he has accomplished, one eye is firmly trained on what the future holds.
"My success is undeniably a product of my hard work, but also the continuous support that Flipkart extends towards me — be it advertising or Smart Fulfilment. The trust we share has helped me scale this business from strength to strength," he states.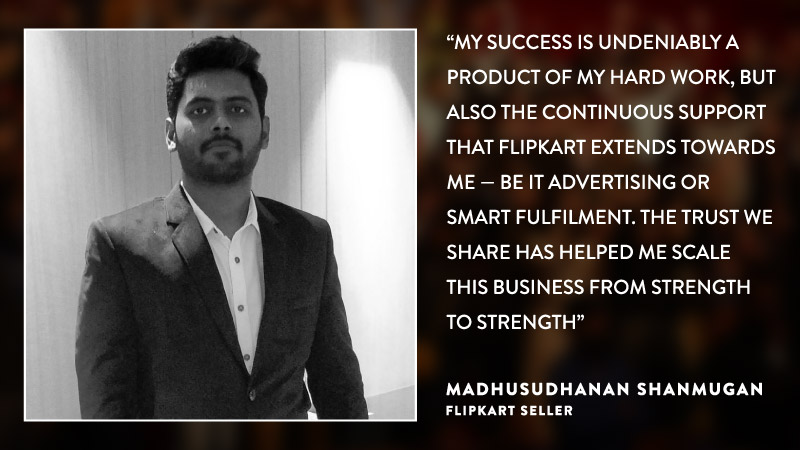 But this whip-smart FlipStar from Tamil Nadu is quick to add another dream to his wish list. "I'm not going to stop till I have a multi-storey office for my company, at least 20% the size of Flipkart's office!"
---
From offline businessman to online entrepreneur: Raju Lunawath is the ultimate FlipStar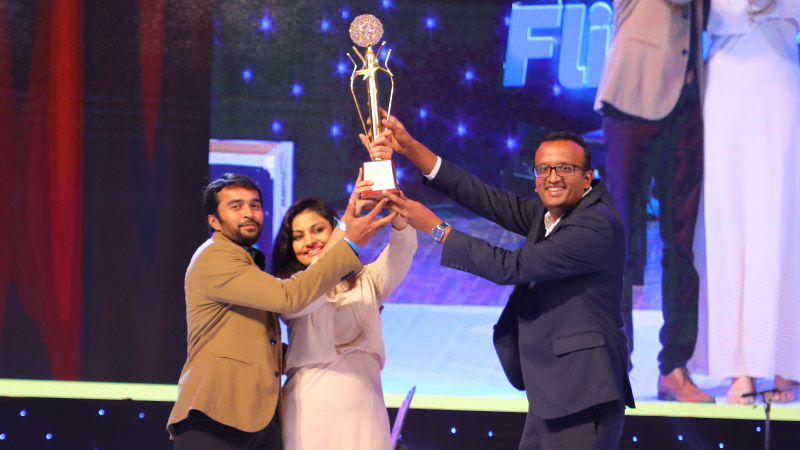 As if winning the top seller award in the overall category wasn't impressive enough, Raju Lunawath, the owner of AmazeStore, has accomplished this extraordinary milestone for the third consecutive year! Before jumping on the online retail bandwagon, Raju sold electronics at his store in Majestic, the heart of Central Bengaluru, and it was in 2013 that he decided to take the plunge and sign up with Flipkart.
"My father told me, "Kya kar raha hai, bhai?" ("What are you doing, man?"), but for me the proof was in the pudding. From 25 orders per day to 200, the numbers kept increasing steadily, so much so that I had to shut down my store in 2014!" Raju recalls.
Raju's journey hasn't been one without trials and tribulations, but the 36-year old simply kept going. "I was struggling for about 7 years as an offline seller, but once I shifted online, things started to fall into place. I prioritized the customer and I think that's what has helped me. Reviews and ratings highlighted the importance of quality control and I doubled down on our QC efforts, taking care to stock products as per the demand," he says.
"I have to thank Flipkart! Over the years they have groomed me to become the entrepreneur I am. My advice for all sellers would be to trust them. They offer insights backed by experience, and if you're new to e-commerce, it's a great way to learn the ropes. They genuinely want you to do well."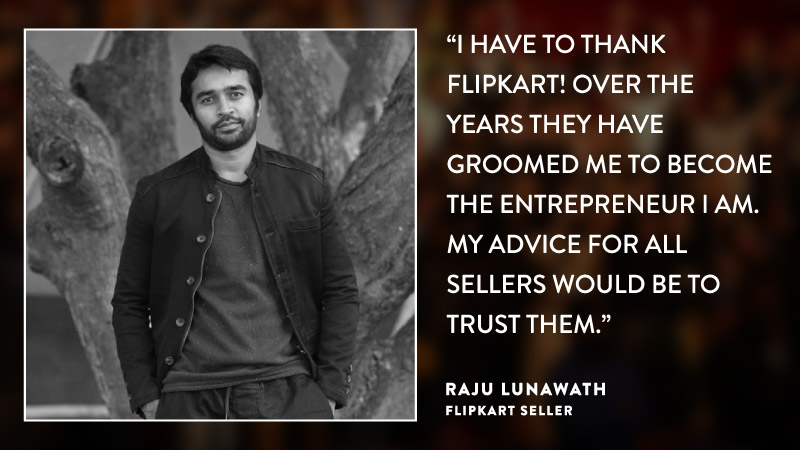 Raju is categorical in showing how appreciative he is of the help he's gotten along the way and how shifting to the online business model has benefited him. He tells us, "As an offline seller you get paid after 90 days and here, cash realization is quick. Besides, I now have pan-India presence! Be it through Flipkart Fulfilment centers or Inventory management, innovations to help us sellers is what I love about Flipkart. I sell on other platforms too, but no one comes close to giving us the opportunities Flipkart does."
From a team of three to 70, Raju has certainly come a long way and his smarts are proof of the fact that there's simply no stopping this FlipStar. You'd think that it's his hat-trick win at the FlipStar Awards that's his greatest accomplishment, Raju's chuffed for different reasons.
"In my opinion, the FlipStars awards was one of the best events in the history of e-commerce! We got to share a stage with Bollywood stars. An event like this in itself is motivation for sellers to work harder day after day. That said, I'm excited about the trip to the Caribbean that I have won," he grins.
Raju's got grand plans, and he's taking his wife with him on the adventure. "We're making a long trip out of it! We've applied for our US visas and we hope to extend our trip there from the Caribbean by 15 days. I think my wife is more excited than me," he tells us with a glint in his eye, but he's quick to add that he couldn't have done it without her. "She's been my partner in this incredible journey, so I'm glad we can experience this together."
Whether it's Chitra, Madhusudhanan, Raju or the thousands of sellers they represent, it's evident that their goal is far greater than making a quick buck. It's got everything to do with establishing a brand and chasing their dreams.
As Chitra spoke to us about her journey she said, "When you think of it, e-commerce is very new in India and Flipkart and I have been on this wonderful, unique journey together, teaching and helping each other along the way. Flipkart has always been patient, supportive and has nurtured me, giving me a fabulous platform and the means to succeed. As a seller, it's all about what you can make of this opportunity."
We couldn't have said it any better.
---
Also read: In the Flipkart Marketplace, no dream is too big for inspired Indians