Ekart recently added a new function on their delivery app for Field Executives. The Nanjunda SOS button is a Wishmaster safety feature that helps Field Executives at the time of an emergency. This contest has 5 questions around this new SOS feature. Here's how you can take part in this contest and win Flipkart gift vouchers.
Note: Before participating in the contest, make sure you read the contest Terms & Conditions.
---
THIS CONTEST IS CLOSED.
Congratulations to the 10 lucky winners! You can still play for fun, though!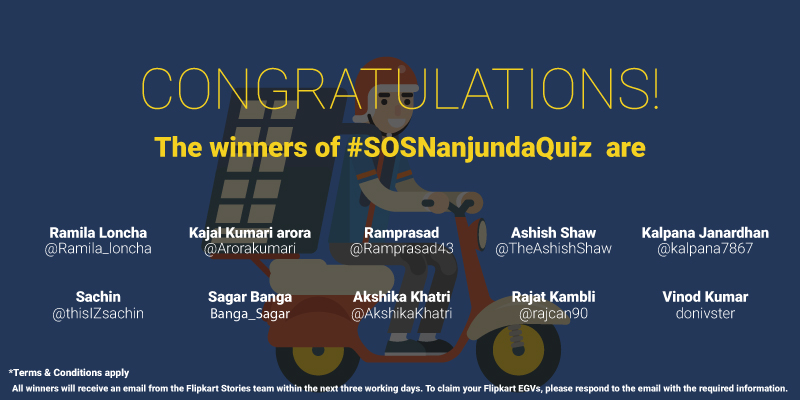 ---
---
Wishmaster safety innovation contest – Terms and Conditions