The UK-based FairWork Foundation, supported by The Oxford Internet Institute, has published its first report on India based on a study on 'fair work' in the gig economy. Flipkart has topped the rankings, which includes other players operating in the gig economy space in India such as BigBasket, Zomato and Uber.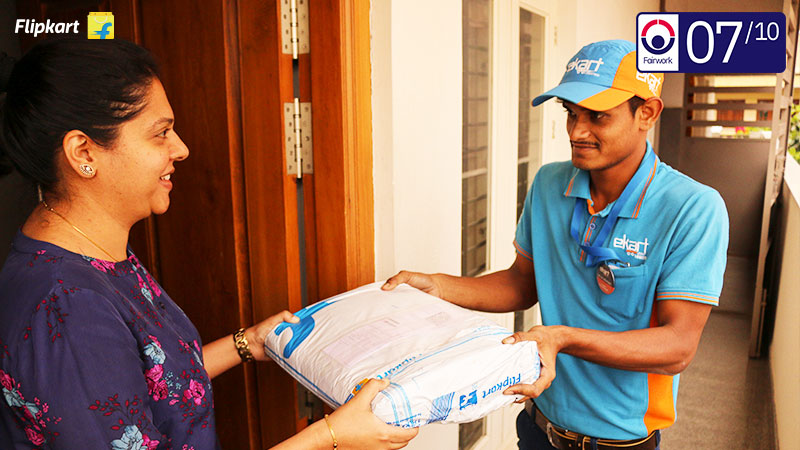 In a recent study conducted on 'Fair Work' in the gig economy in India, Flipkart riding on its logistics arm eKart, claimed the top spot on the list of 'Fair Work' employers. According to the report published by the FairWork foundation, which conducted the study, Flipkart meets seven of the ten FairWork Foundation Standards.
The "gig economy" refers to the generation of income from short-term tasks and encompasses workers who are full-time independent contractors, as well as those working in the ride-hailing industry several hours a week. eKart has been a key player in this economy, hiring Wishmasters on a short-term basis to meet delivery requirements during sales.
The 'Fair Work' study conducted by the FairWork Foundation is a project intended to ensure the welfare and job quality of platform workers. The study employs parameters like pay, health and safety conditions, the nature of the contract, etc., developed in partnership with the International Labour Organisation (ILO) to rate internet platforms on their relationships with contract workers.The report states that eKart meets the standards of pay, working conditions, management and representation.
eKart's standout programs and policies like eKartians with Different Abilities (eDAB), Project EVA and environment-friendly innovations like eBikes for last-mile delivery prompted the FairWork Foundation to rank eKart as the leading 'Fair Work' employer in India.
Read these stories about some of the programs and policies that helped eKart emerge at the top of FairWork's rankings.
Differently Abled Wishmasters Of Ekart Deliver A Special Message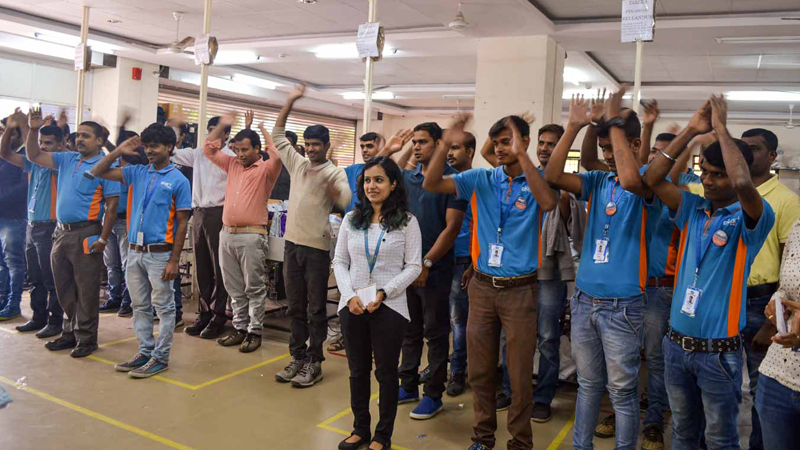 Integrating people with disabilities into its workforce with its novel eKartians with Different Abilities (eDAB) program, eKart created an empowering workplace culture. With a view to provide sustainable professional and economic growth opportunities to people with disabilities, the Design Team at eKart came up with the idea of hiring differently abled Wishmasters with speech and hearing impairment.
---
How Flipkart's Project EVA Empowers Women Wishmasters
In an innovative move that brought gender equality, women's empowerment and equal opportunity to the doorstep, women Wishmasters were hired by eKart in 2016. Project EVA aims to empower women in the supply chain industry and enabled them to break into the all-male Wishmaster workforce.
---
An eKart SOS Innovation In Memory Of Wishmaster Nanjunda Swamy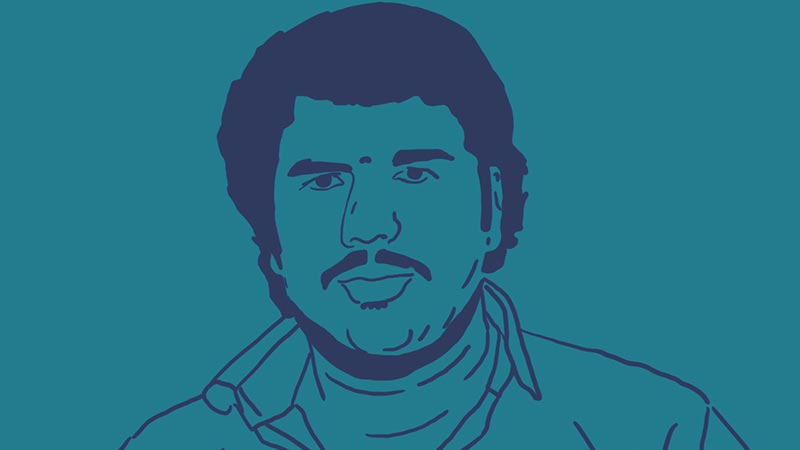 eKart highly prioritizes the safety & security of their Wishmasters. Following the unsettling murder of a Wishmaster, eKart immediately began to develop an SOS button on the Wishmasters' phones called Nanjunda SOS in memory of Nanjunda Swamy, the Wishmaster who tragically lost his life. This SOS button helps Wishmasters raise an alarm in the case of an emergency.
---
Flipkart's eBikes Are Pedalling For Change, One Delivery At A Time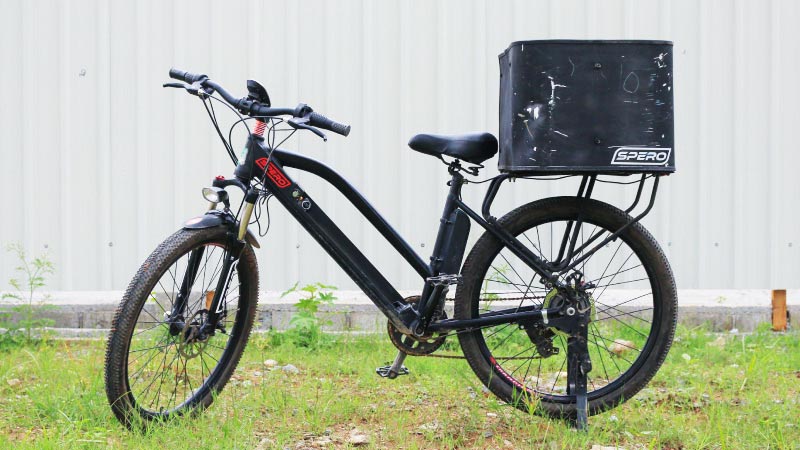 In order to impact the environment positively while delivering products to customers, eKart introduced eBikes to the Wishmaster workforce. Electrically operated with a battery that charges when pedalled, eBikes are the future of e-commerce. This innovation also provided the opportunity for youngsters without a driving license to meet their delivery targets as eBikes do not require the rider to own a driving license.
---
Ganapathy Poojari, The eKart Wishmaster Who Beats The Clock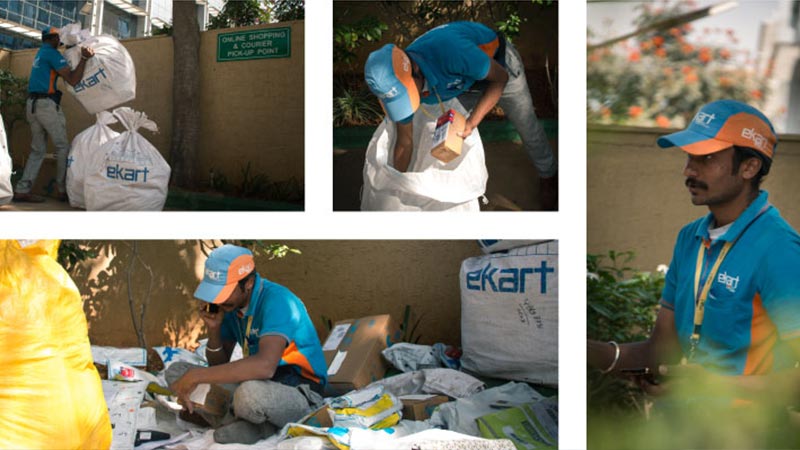 Ganapathy Poojari is a Wishmaster who sets records in number of deliveries completed. He also goes on to beat his own records to set new ones every year, despite Bengaluru's notorious traffic.
---
The Big Billion Days Deliveries – How eKart Wishmasters Kept The Promise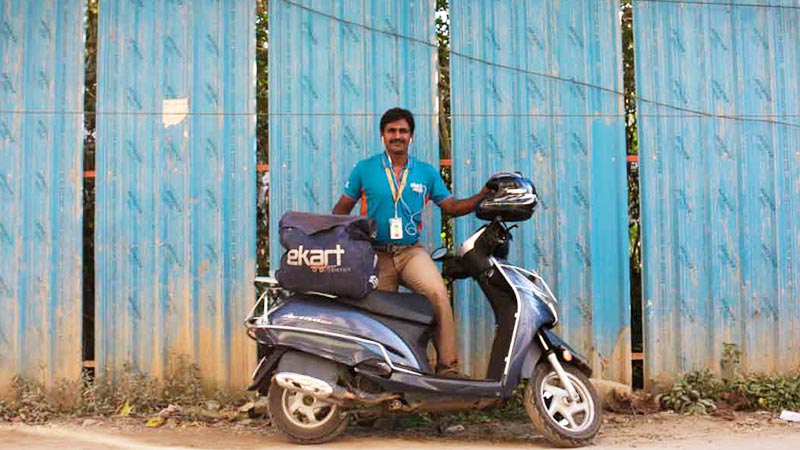 As early as 5 AM, the eKart hubs are bustling with Wishmasters preparing to meet their targets. Packages carefully organized and sorted are picked up by Wishmasters and delivered to customers.
---
Meet Flipkart's Wishmasters, Your Happiness Task Force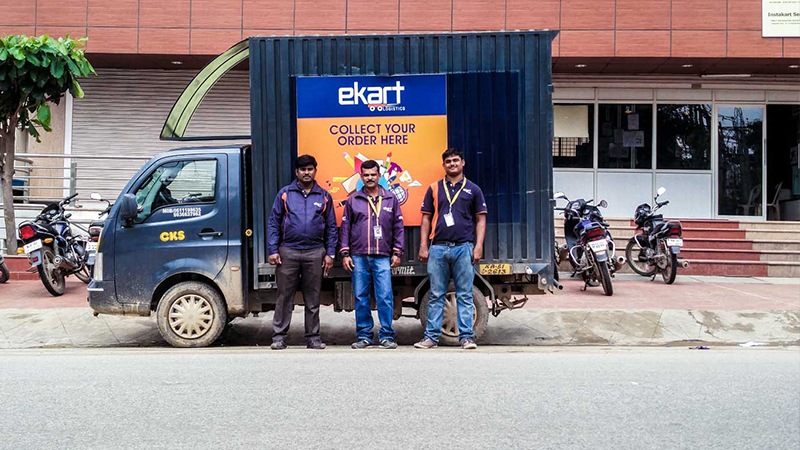 What are the challenges and triumphs that go into fulfilling every order placed on Flipkart? These Wishmasters, seasoned in the logistics process, take you through an eKart hub and Wishmasters' activities.
---