The French have a lot to be proud of — their effortless sense of style, the Eiffel Tower, Louvre, Notre-Dame, we could go on. But there's another treasure that's becoming synonymous with French perfection, and one that you can actually make a part of your home — Thomson LED TVs.
This Technicolor-owned company from France helps you enhance your TV-viewing experience at home with a range of superlative models. Headquartered in Issy-les-Moulineaux, Thomson has a rich legacy that dates back to 120 years. They have mastered the art of replicating a theater-like experience at home, with televisions that they have been improving upon since 1936.
Present in 40 countries around the world, Thomson is no newbie to the home appliance segment, having established itself as one of the leaders in its category in Europe. Now, it has re-entered the Indian market through Flipkart — and the partnership has been a resounding success.
The French innovators launched their new range of Smart TVs with a unique partnership with Flipkart earlier this year. In a short span of time, Thomson is already celebrating 25,000 happy customers on Flipkart, who have given their Thomson TVs a minimum rating of 4 stars out of 5. What better way to keep the momentum going than by chasing one successful launch with another?
In another unique partnership, Thomson has launched 3 new LED TVs. So, if you're in the market for an immersive TV-viewing experience, take a look at what is in store starting June 21, 2018.
Thomson LED TVs — simple, stylish and effective
If there's nothing more relaxing than coming home from work and curling up on the sofa to watch a bit of telly, this range of non-Smart TVs, launched June 21, 2018, is sure to be right up your alley. The R9 Series brings to you Thomson LED TVs in a variety of sizes, so there's sure to be something that aligns perfectly with your home.
With its Zero Dot A + Grade Panel, every detail, no matter how minute, gets its moment in the spotlight. Coupled with an HD-ready screen, Thomson LED TVs offer stunning pictures with startling clarity. But, for an immersive experience, good picture quality has to be supported by good sound. Keeping pace is an enhanced audio system with 20W power that accompanies these Thomson LED TVs, matching the sharp visuals step for step. Furthermore, to ensure that there is absolutely nothing distracting you from what's unfolding on screen, Thomson LED TVs also come with a digital noise reduction feature that minimizes sounds from all input devices.
Since few understand style quite like the French do, it is no surprise that this range of Thomson LED TVs is extremely stylish. It has a piano black finish and an ultra-thin bezel. This ensures that the TV feels right at home with the rest of your décor, whether you prefer a traditional old-world charm or have a mid-century modern aesthetic.
Apart from the scores of channels that you can flip through, Thomson LED TVs also come equipped with multi-connectivity ports including an HDMI port, PC port, USB port and an earphone jack. This, coupled with the fact that Thomson LED TVs allow you to view MPEG files ensures that you can view a variety of content, regardless of its format.
If you're faced with a dilemma akin to Goldilocks', fret not, as Thomson LED TVs come in a range of sizes. So, you don't have to worry about the TV being too large, or too small for your home. You can choose from a 24" model, 32" model and a 48" model and find the size that's just right for you. Priced at ₹8,999, ₹11,499 and ₹26,999 respectively, these TV promise affordability right alongside their other standout features. Look out for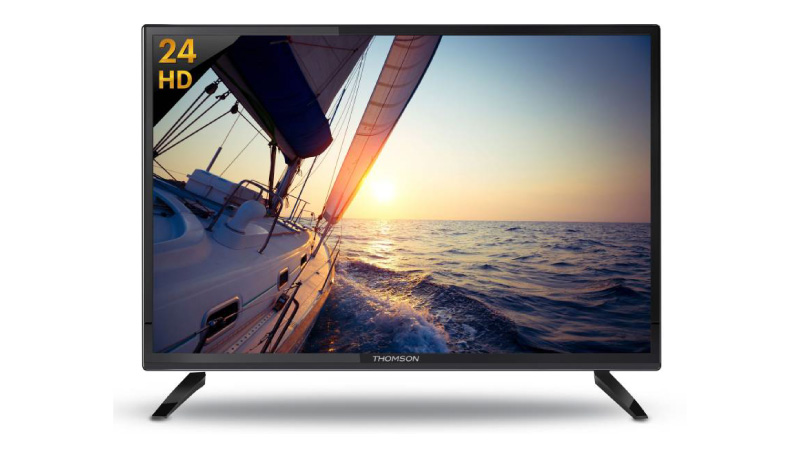 The Thomson 24" LED TV: Buy on Flipkart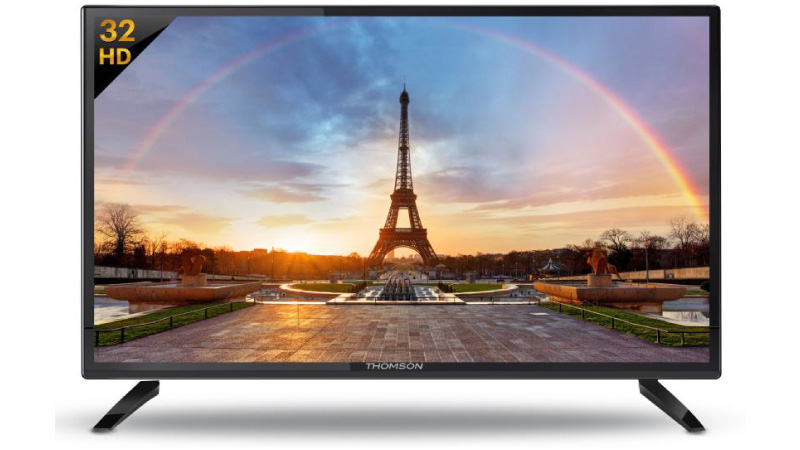 The Thomson 32" LED TV: Buy on Flipkart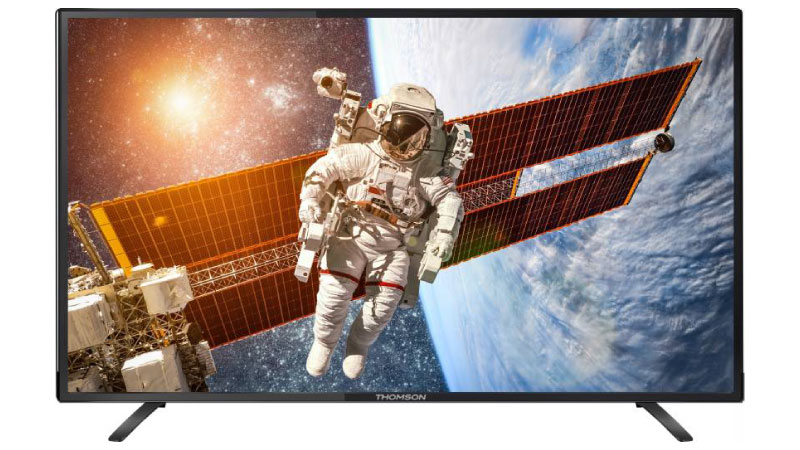 The Thomson 48" LED TV: Buy on Flipkart
With a wide-viewing angle, you can rest assured that no matter where you're seated, these Thomson LED TVs will make sure that you have the best seat in the house.
Thomson Smart TVs—for power-packed performance
You can also choose from Thomson's new and improved Smart TVs that launched a short week back and have already proven to be a roaring success. These TVs come with Thomson's My Wall interface, where you can watch trending videos right on the home screen. The content spans across the latest Bollywood hits, world music and sports.
This range allows you to download apps, has over a 1,000,000 hours of content in 10 Indian and 15 international languages, a weather update, a quick search function, and supports gaming, as well as 4K full HD visuals complemented by cinematic surround sound. Available in two sizes, a 32-inch model and a 40-inch model priced at ₹13,499 and ₹19,999, this range promises bang for the buck.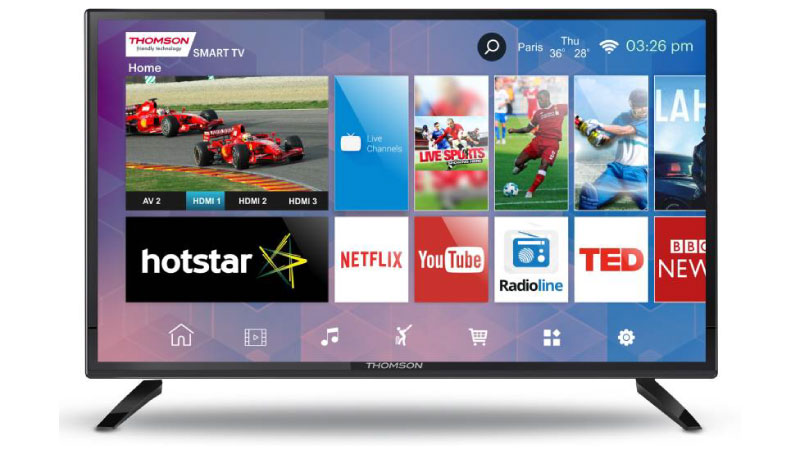 Thomson LED Smart TV 32″: Buy on Flipkart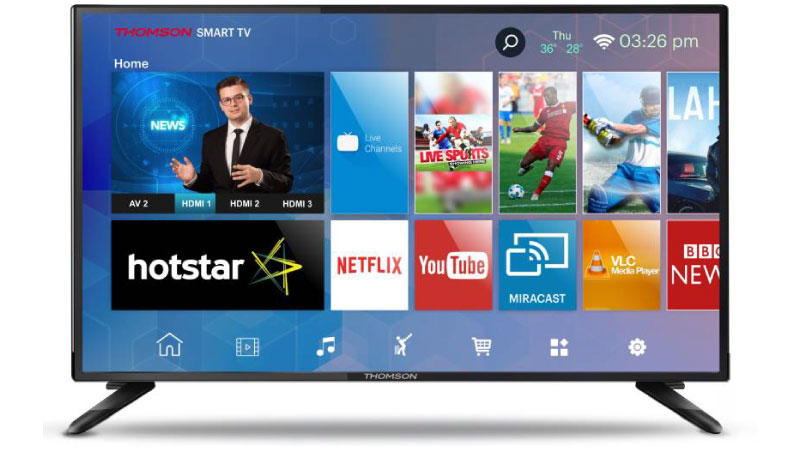 Thomson LED Smart TV 40″: Buy on Flipkart
So, if you're looking for an uncluttered, high quality visual experience, it doesn't get better than Thomson LED TVs from the R9 Series. If you're on the fence about which model to choose, view the Thomson store on Flipkart and then make your decision. But hurry, there's no saying how long stocks will last! And keep an eye out for open sales on the Thomson LED TVs and a timed sale every Thursday for the range of Thomson smart TVs!
Also read: Thomson LED Smart TV — The Finest Entertainment Experience