To preserve India's artistic heritage even in the most challenging times, residents of Raghurajpur village in Odisha embrace e-commerce and share ancient artforms of India with millions across the country. Watch how they endured through the pandemic, stayed strong, and now leverage Flipkart to sustain their livelihoods.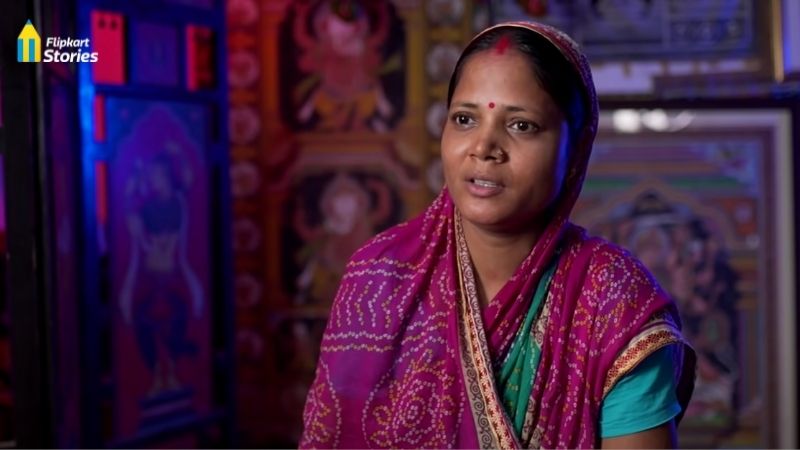 Preserving timeless heritage art forms, the village of Raghurajpur, near the pilgrimage town of Puri in Odisha, is home to some of India's greatest artists. With an artist in nearly each of the 120 households, it is no surprise that they're reviving and promoting some of India's most ancient artforms so that they are never lost to time.
---
Watch the Canvas of Change in Odisha
---
In this picturesque village, families come together to carry on the legacies of those before them. Some start as early as age 12, with much of the traditional art forms being imbibed into their family tree. From Pattachitra and Talapatra to wood carvings and Tussar paintings, the talent in this village has to be seen to be believed! Some of India's heritage dance forms are also practiced in households here to ensure this precious culture stands the test of time.
For many of these artists, livelihoods are dependent on tourism – but this all changed with the pandemic-induced travel restriction. A village once bustling with touritst from across the globe, fell silent as the world locked down to stay safe. As travel stopped, so did the sales of their painstakingly created art and their incomes.
Sensing the need to support the artists amid the lull, a collaboration between the State Institute for Development of Arts & Crafts (SIDAC) and Flipkart Samarth brought them into the e-commerce fold, providing these talented few with a platform to not only reach millions, but also earn a sustainable living, even amid the pandemic.
With Flipkart and the pan-India access to customers, artisans, weavers, and craftspersons from Odisha now have a national platform to showcase their incredible work. For many, the reach alone ensures the survival of these artforms of India, and for others, it inspires hope and allows them to be their creative best without any limitations.
---
Also Watch: Logistics unboxed: Inside India's largest warehouse