As a homegrown platform, Flipkart has a huge emphasis on enabling the local MSME industry of the country, by enabling them to embrace the digital economy and transforming their business journey. Read the stories of these small businesses who have experienced the power of this path-breaking transformation despite the challenges posed by the global coronavirus pandemic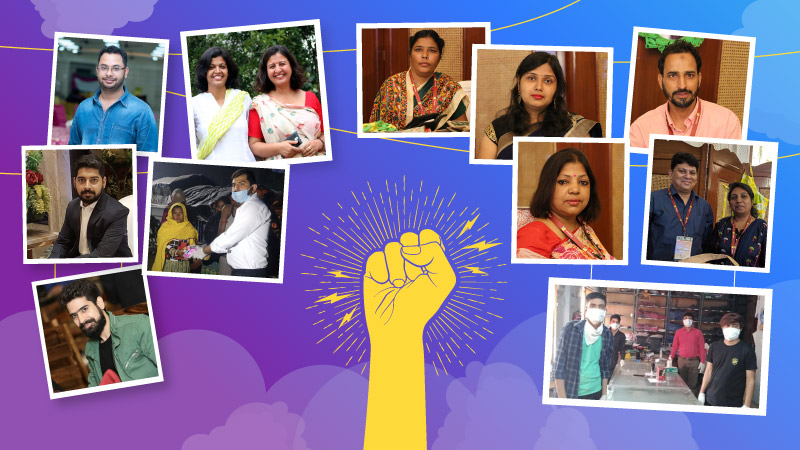 The COVID-19 crisis has hit small businesses the hardest. Small and medium businesses account for the long tail of the economy, serving a multitude of customers and creating jobs for the skilled and unskilled workforce alike.
The International Council for Small Business (ICSB) reports that formal and informal Micro-, Small and Medium-sized Enterprises (MSMEs) constitute over 90% of all firms the world over. According to the United Nations, these businesses account, on average, for 70% of total employment and 50% of GDP. The UN General Assembly has declared June 27 as Micro-, Small and Medium-sized Enterprises Day, with a view to raising awareness about the contributions made by these businesses to sustainable development and the global economy at large.
Since April 2020, Flipkart has enabled more than 90% of its sellers to resume business. Flipkart's homegrown e-commerce platform, among the largest in India, offers a plethora of opportunities to MSMEs by catalyzing their journey to growth, profitability and stability. Flipkart launched its Samarth program in July 2019 to bring traditionally under-served communities such as India's artisans, weavers, and handicraft producers onto e-commerce, by easing their entry with targeted benefits that reduced the cost of setting up and operating an online business. The Samarth program underscores our commitment to entrepreneurs and MSMEs by giving them access to dedicated support for cataloguing, account management, business insights, dedicated seller support and warehousing support. Today, Flipkart Samarth plays a significant role in building capabilities within the rural and underserved society of the country and is today supporting the livelihood of over 500,000 artisans, weavers and micro-enterprises across India.
#Sellfmade When tragedy struck, @Flipkart seller Vivek Kumar Sharma was forced to turn his back on academics to support his family. What followed is an inspiring success story. Read it here: https://t.co/mIbZEIrL7f@FlipkartSellers #NayeIndiaKeSellers pic.twitter.com/R2iXjXEOGu

— Flipkart Stories (@FlipkartStories) March 27, 2020
Under the Samarth initiative, Flipkart has entered into MoUs with the state governments of Jharkhand, Punjab, Uttar Pradesh Khadi & Village Industries Board (UPKVIB), and the Gujarat State Handloom and Handicrafts Development Corporation Ltd. Flipkart has also signed an MoU with the Ministry of Housing and Urban Affairs to collaborate with state missions under the DAY-NULM to set-up the Samarth program in 22 states in India.
An MoU was signed between Gujarat State Handloom & Handicrafts Development Corporation Ltd.(GSHHDC) and Flipkart at Rajkot to enhance the sale of handloom and handicraft products of Gujarat. pic.twitter.com/SbDZlhh5YD

— Vijay Rupani (@vijayrupanibjp) January 28, 2020
In addition, Flipkart has partnered with the Federation of Indian Chambers of Commerce & Industry (FICCI) and launched a series of workshops for MSMEs in various Indian cities to help small business owners and entrepreneurs leverage the power of e-commerce to grow their businesses. YourStory reported that through these workshops, MSMEs will learn more about how to expand beyond their physical brick-and-mortar presence to a pan-India customer base of over 200 million.
Self-sufficiency calls for building deep capabilities. To empower India's MSMEs to embrace e-commmerce & digital economy, @Flipkart & @ficci_india have initiated skill-development workshops in Ahmedabad, Bhubaneswar, Kolkata, Delhi & more #FlipkartForBharat #VocalForLocal pic.twitter.com/tpcyoN9lx3

— Flipkart Stories (@FlipkartStories) May 15, 2020
Read these inspiring stories of Flipkart sellers who have benefited from these initiatives.
---
Embracing e-commerce with Flipkart Samarth, artisans welcome a bright future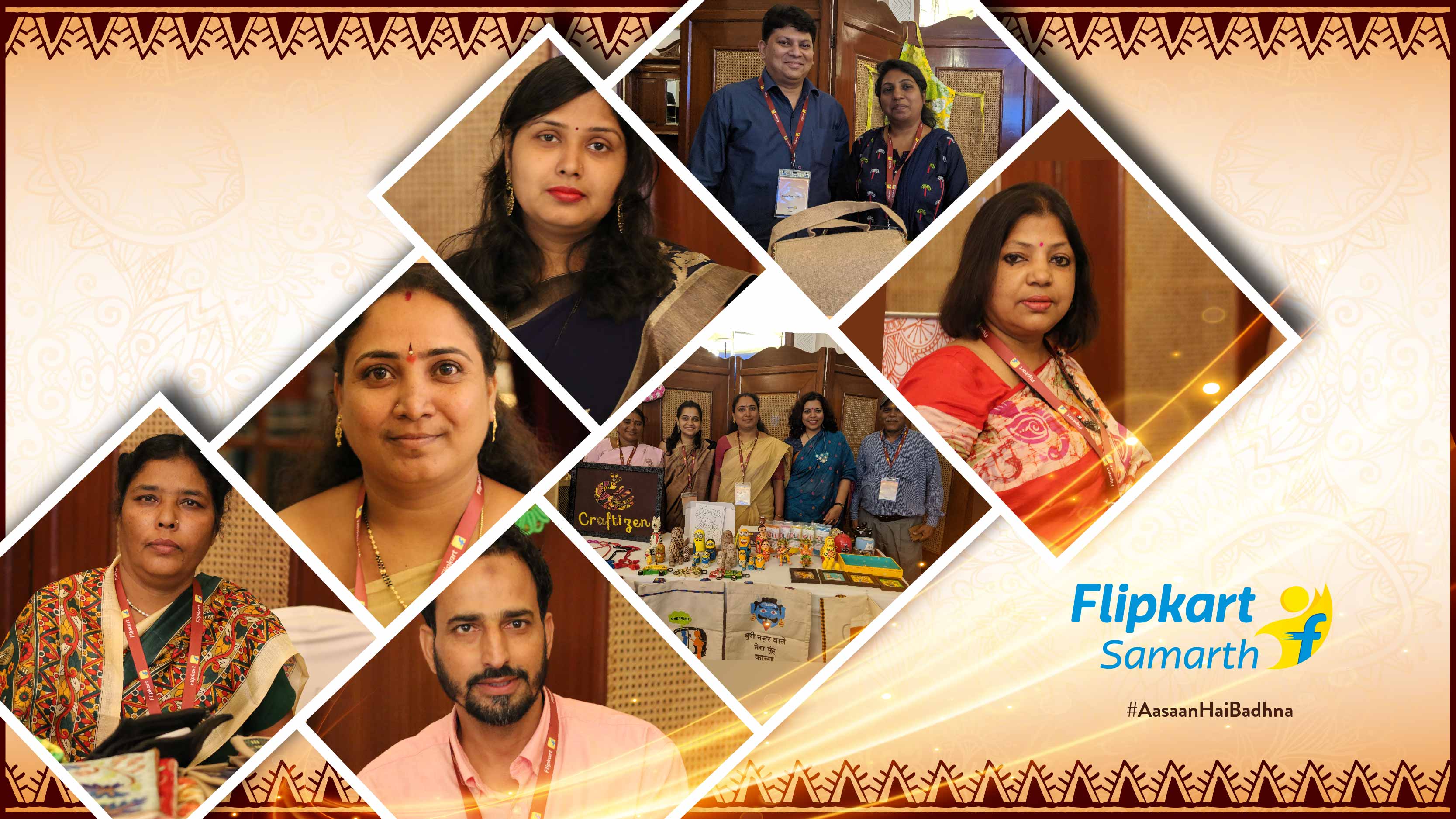 India's artisans have long toiled to keep traditional crafts alive. But for decades, they've struggled to make a sustainable living. With Flipkart Samarth and its NGO partners, they now hope for access to a pan-India market, preservation of their art, and a permanent flow of income. From Telangana to Kashmir, Tamil Nadu to Madhya Pradesh – read these remarkable stories of courage, hard work and conviction.
---
Promoting sustainability while helping women earn a living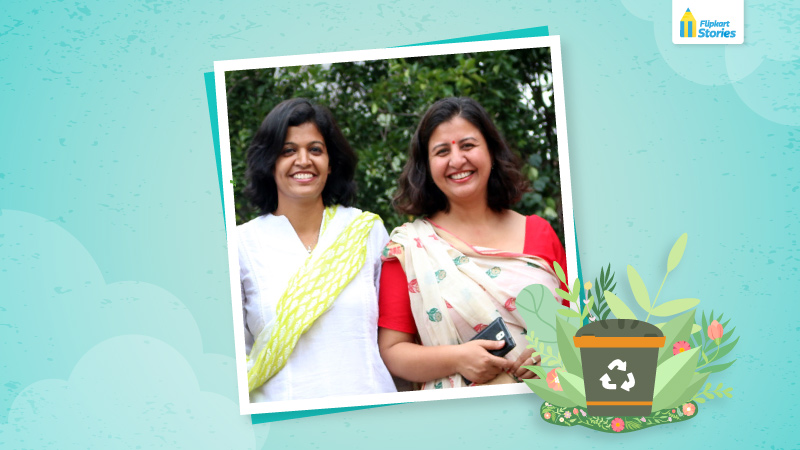 A little over five years ago, a group of 'typical middle class working women' who were part of neighborhood activism for waste segregation turned entrepreneurs to provide easy sustainability solutions to ordinary citizens. Thus, StoneSoup was born.
This Bengaluru-based small business aims to make sustainable living accessible to all. Not only are all their products (which include compost kits, menstrual cups and reusable cloth sanitary pads) proudly 'Made in India', the eco-entrepreneurs found a way to empower women in village Self Help Groups (SHGs) across south India. One of their centers in Tamil Nadu is run by a para-athlete and women with disabilities are employed in the packing department.
StoneSoup saw a surge in demand during the COVID-19 lockdown when garbage collection in many places was interrupted. However, their cloth pads saw a dip in demand, which meant less work opportunities for women from their partner SHGs. So the team brainstormed — can we use the same material and make masks? Adapting to the situation, StoneSoup thrived on adversity. In May, the sales of their menstrual hygiene products on the Flipkart Samarth store were back to pre-COVID-19 numbers.
Recently, this MSME's all-woman team won two awards at the FlipStars Awards, an annual ceremony to honor Flipkart's top and upcoming sellers. "That gave us so much visibility and really put us out there among all the online sellers," says co-founder Smita Kulkarni.
Learn more about how this Flipkart Samarth partner does it!
---
Fulfilling customer needs while helping the needy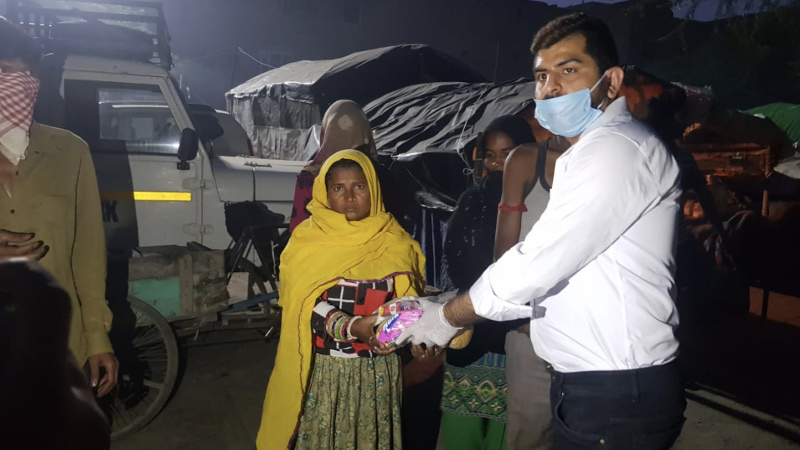 "I have always trusted Flipkart because their standards are high and their rules are systematic," says Mohit Arora, a small business owner who sells hand sanitizers and masks on Flipkart. "Their daily emails enquiring about our welfare and giving us precautionary guidelines make us feel cared for!"
Amid the COVID-19 pandemic, people across India have turned to e-commerce for safer and convenient access to their daily needs. While Flipkart Wishmasters are delivering essentials to consumers every day, Flipkart's sellers work endlessly to ensure adequate supply. Mohit is one such MSME seller who, while keeping his small business running, ensures the safety of his customers and employees. He is also paying it forward by distributing sanitizers and food packets to people in need.
---
Taking every precaution to keep customers safe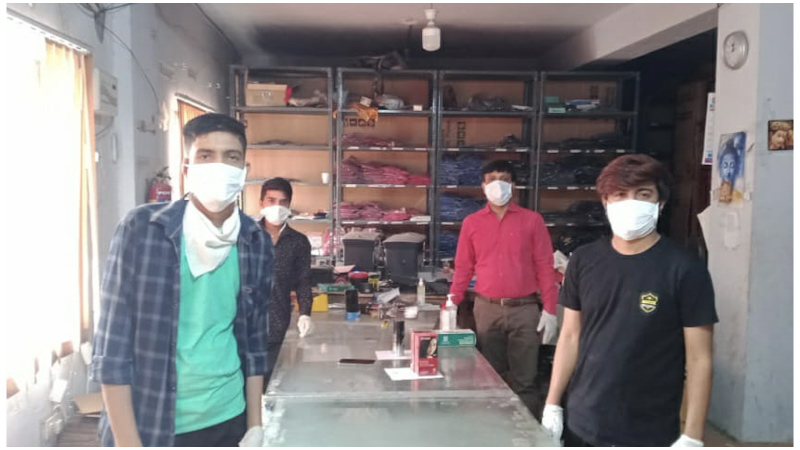 "Companies like Flipkart are doing everything in their power to ensure that all the essentials and groceries are available at affordable prices during this difficult time. It also ensures the sustenance of small businesses like ours," says entrepreneur Sanjib Prasad, whose online business gives customers access to essentials such as sanitizers, face washes, soaps and hygiene kits.
From sanitizing every two hours to ensuring that his employees don't have to travel far to get to work, Flipkart seller Sanjib Prasad is leaving no stone unturned when it comes to the safety of his employees and customers. Talking about how his company is adapting to the COVID-19 situation, he thanks customers for supporting a small business like his.
---
When tragedy became a turning point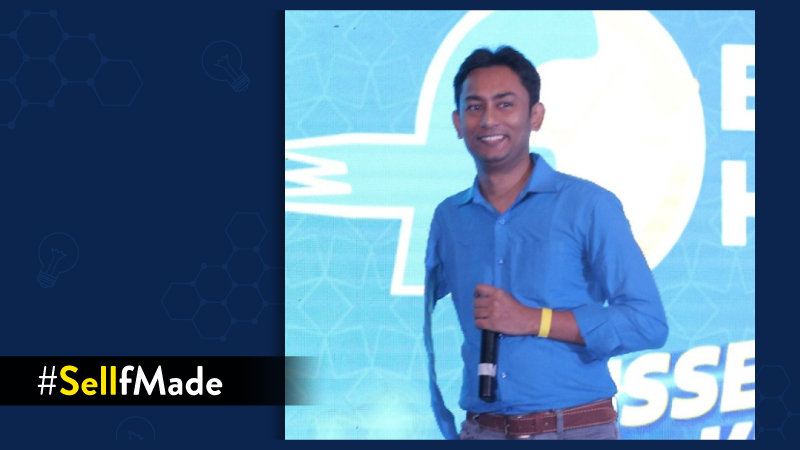 For Komal Prasad Paul, a deep personal tragedy became the turning point of his life. In December 2017, while he was working as a medical representative in Barasat near Kolkata, Komal met with a road accident and lost his right arm. He had loved painting since he was a child, and to overcome the trauma of his hospital confinement, he began to sketch with his left hand. Art strengthened his spirit, and he gradually overcame his depression.
Komal's disability prevented him from getting back to his job. Tapping into his network of contacts, he began to sell personal products like nebulizers and breast pumps for new mothers and babies. In May 2019, this 33-year-old person with disability began a new life as a Flipkart seller. Under the banner of Ultimate Hygiene, this small business owner sells personal care products on Flipkart under the Flipkart Samarth program. Komal started with a single sale on his first day as a Flipkart seller, and soon the volumes picked up.
---
Helping pet-owners stay paws-itive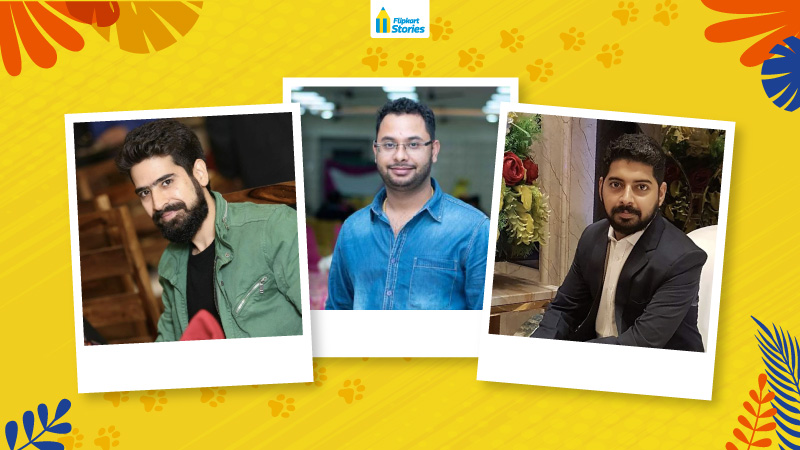 While the lockdown made it difficult to get groceries and supplies, pet owners across India had the extra burden of figuring out how to source pet supplies. The lockdown restrictions made it difficult for Foodie Puppies Group, a small business selling pet supplies on Flipkart, to keep its operations running.
"With Flipkart's help, we got a certificate of permission from the District Collector and got approval to run the business," says entrepreneur Ankit Pahuja, who runs the small business with his partners Sidharth Gulati and Varun Kalra. Foodie Puppies Group has made it their goal to ensure that pet owners have everything they need to ensure that their beloved pets are happy and healthy.
The trio, who are ardent animal lovers, wanted to make sure that owners didn't face difficulties in caring for their pets. "We ensured that our prices remained the same for these supplies," says Ankit. "We're not looking to profit from the current situation."
---
Read more seller success stories
Find out more about how the Flipkart Group is managing the impact of the COVID-19 pandemic