How much do you really know about the magnificent Moto M smartphone, available exclusively on Flipkart? Play the Moto M contest and find out. 10 lucky winners will get their hands on Flipkart electronic gift vouchers worth INR 1000 each.
Motorola recently launched the much-awaited Moto M smartphones on Flipkart. Think you know everything about this new smartphone? Then play this quiz and prove your mettle.
Playing the Flipkart Stories Moto M contest will give 10 lucky winners, a chance to win Flipkart gift vouchers worth INR 1000 each. Before you play, make sure you read the contest Terms & Conditions and read through the Moto M article on Flipkart Stories.
---

---
THIS CONTEST IS CLOSED.
Congratulations to the 10 lucky winners! You can still play for fun, though!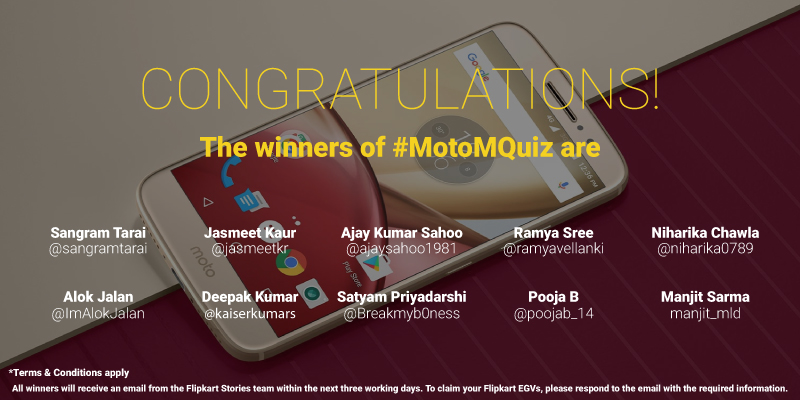 ---
---
Terms and Conditions