After the launch of cutting-edge TVs, air conditioners, headphones, soundbars, and water purifiers, MarQ has taken upon itself the challenge of making your life more convenient with the new range of fully automatic front load MarQ washing machines. MarQ prioritizes innovation, ensuring that its different appliances add convenience to your life by giving you the best technology at the best price. The brand's vision — to make better possible today — encompasses its commitment to building appliances that offer the perfect blend of convenience, durability and top-of-the-line quality. Offering a glimpse of this ethos is Innowash, the latest addition to MarQ's family. It encompasses two fully automatic washing machines that are here to make your life that much simpler.
Since a washing machine is integral to your home, choosing the right model makes all the difference. Since you aren't going to update your washing machine every other year, the price point, features and durability are all equally important. Flipkart's MarQ offers this trifecta of benefits in a neat parcel through its Innowash range. And did we mention that they're stylish too? So, while you consider brands, make sure MarQ is right at the top of your list. It's the new kid on the block that's offering other brands stiff competition.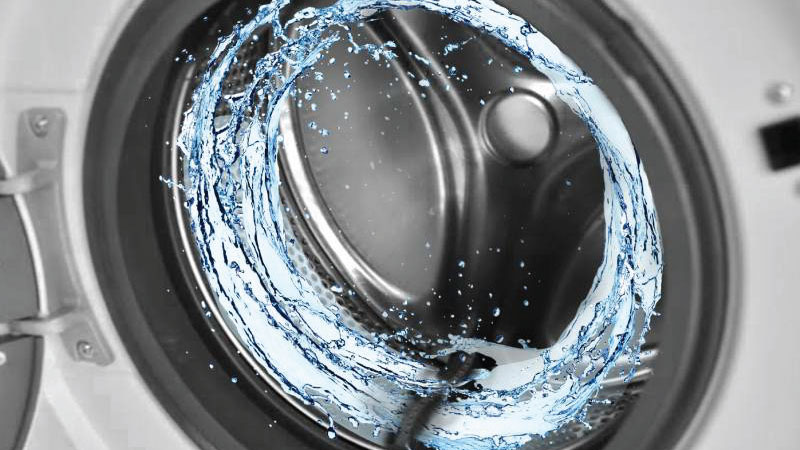 Choose a fully automatic front load washing machine based on its capacity, either 6.5kg or 7.5kg, and make fussing over laundry a thing of the past. Without further ado, jump right into looking at the features MarQ offers with its Innowash fully automatic front load washing machines.
With MarQ washing machines, laundry isn't a chore anymore!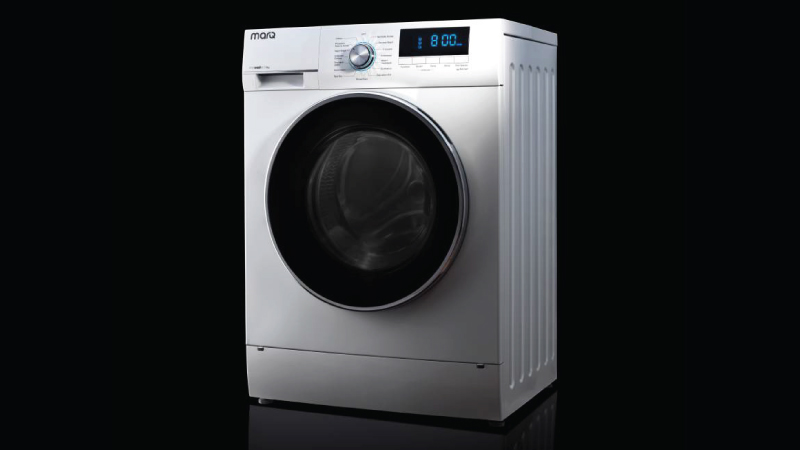 To ensure that your washing machine is both stylish and functional, MarQ washing machines come with a stylish chrome dial and elegant glass door, making unsightly washing machines a thing of the past. To make operations easier, MarQ has equipped its washing machines with a helpful LED display.
Additionally, with up to 15 different wash programs, you can be sure that your special silk blouse or 800-thread count Egyptian cotton sheets are going to be squeaky clean, but remain damage-free and as good as new. For days when you want to get a quick load of laundry done before you walk out of the door, MarQ washing machines have an express 15- or 18-minute wash cycle. So, if you've forgotten to wash your skirt for a party, don't fret. Select an express wash in the morning, and you're all set!
Restores heavily soiled clothes in no time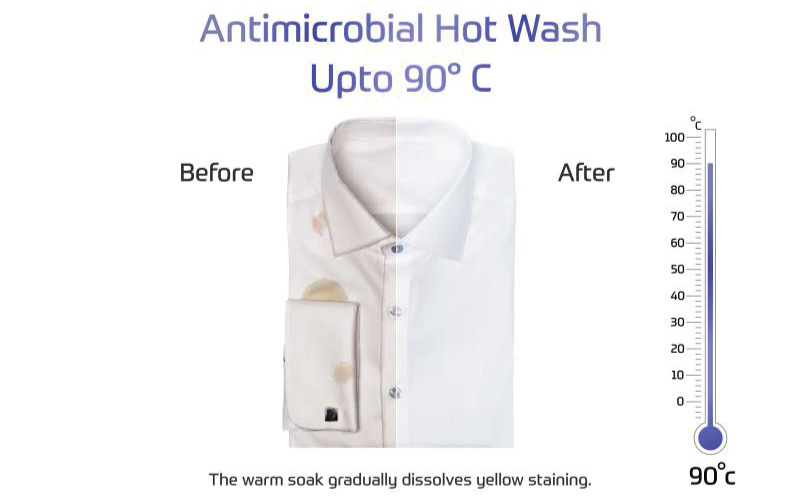 MarQ washing machines prove their superior functionality with the Antimicrobial Hot Wash feature that kills harmful bacteria. So whether it's your infant's soiled onesie, your pet's favorite rug or a jersey that's taken a beating after a game of football, the Innowash range can handle it with equal ease. In addition to this, the powerful motor with 1200 RPM further enhances the quality of the wash.
MarQ washing machines combine high performance with low maintenance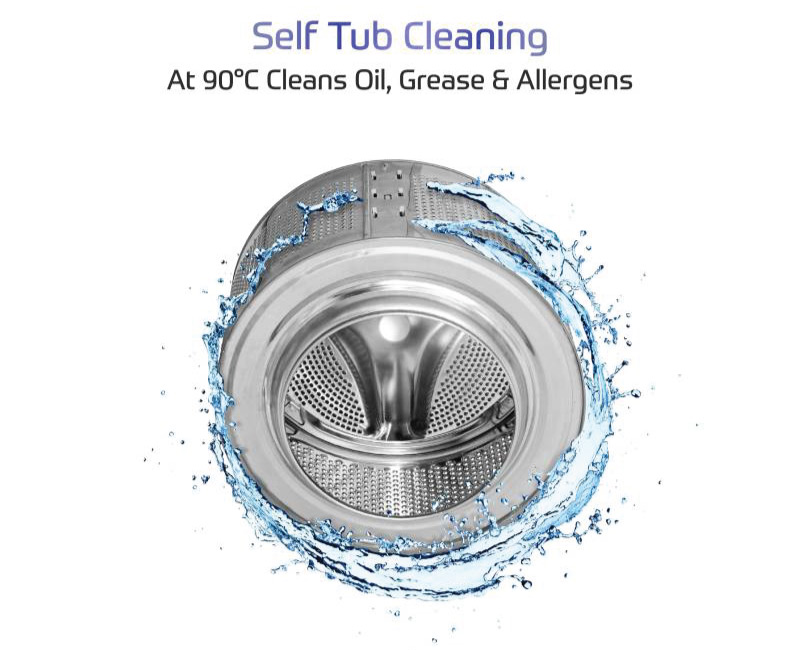 Apart from keeping your clothes in top condition, the machine cleans itself too, making it one less thing that you have to worry about. Its hassle-free self-cleaning tub maintains the washing machine without affecting the efficiency of your wash. Furthermore, it auto-balances an uneven load, ensuring your clothes last longer, and so does the washing machine! Also, since they are built at the best ISO-certified manufacturing facilities, MarQ washing machines have passed stringent quality checks and will offer unparalleled performance for years to come.
Excellent after-sales service with all MarQ washing machines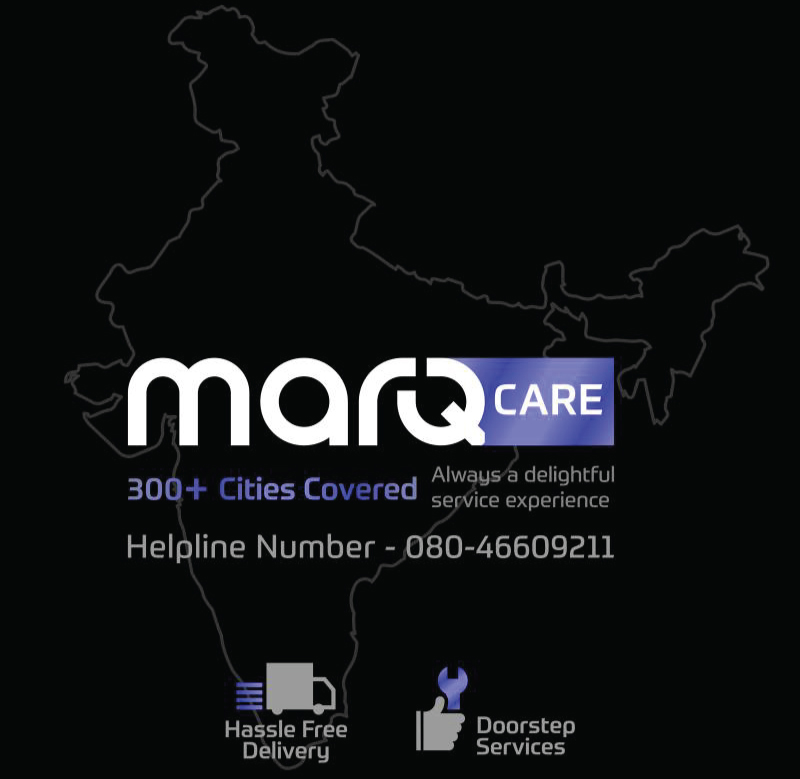 Innowash machines' benefits aren't restricted to the wash cycle alone. While its energy efficiency, tangle-free performance and stain removal abilities sure are impressive, rest assured that post-purchase, you're not going to have to run from pillar to post to deal with the odd problem that your washing machine faces. With service centers in more than 300 cities, you can find a technician or request maintenance services extremely easily. Moreover, to get you started, MarQ also offers doorstep installation and demo services. Supplementing this is a thoughtful warranty policy that puts your needs first.
Power-packed performance at an unbelievable price point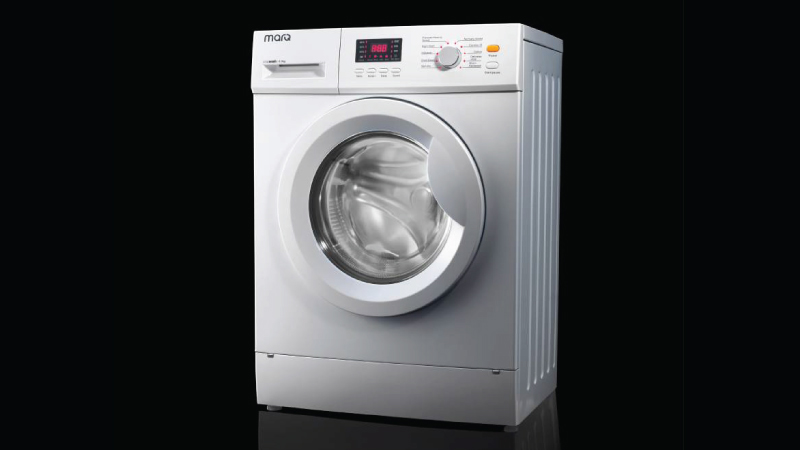 There's no question that MarQ's latest washing machines truly pack a punch. Innowash offers features that are usually available in washing machines priced upwards of ₹30,000. But, you don't have shell out an exorbitant amount. The 6.5kg variant is priced at ₹14,999 while the 7.5kg machine is priced at ₹16,999. Based on the size of your family, you can take home MarQ washing machines at a fraction of the price.
So, if you're in the market for a washing machine that truly offers the best of the best, visit the MarQ Store on Flipkart today. While you're there, don't forget to take a look at the TVs, air conditioners and water purifiers too!
---
Also read: Buying a washing machine? Get help from this guide