To accelerate health insurance penetration in India as customers grow increasingly health conscious, Flipkart has launched Group Health Insurance schemes that are affordable and accessible. In partnership with Bajaj Allianz General Insurance and Care Health Insurance, Flipkart's group schemes are comprehensive yet simple to avail!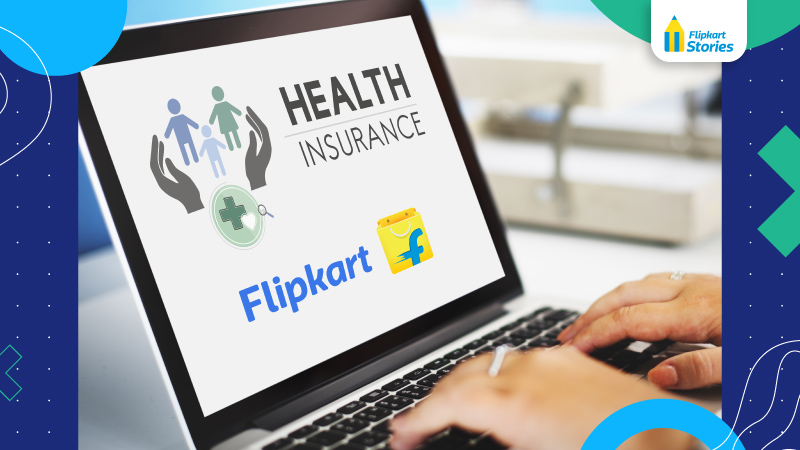 As a value-driven initiative to help a growing community of online shoppers address health-related issues with ease, Flipkart now offers Group Health Insurance. Flipkart's tech expertise, along with the services of Bajaj Allianz General Insurance and Care Health Insurance, brings you the following benefits:
Insurance coverage ranging from Rs.3 to Rs.20 lakh
Cover without having to undergo a pre-emptive medical test
Sounds simple? It is! In fact, Group Health Insurance is designed to help those without any health insurance as well as those who are inadequately covered by health plans to transition to being financially protected in an affordable and accessible way.
Here's more on the customized Group Health Insurance available through Flipkart.
Health insurance made simple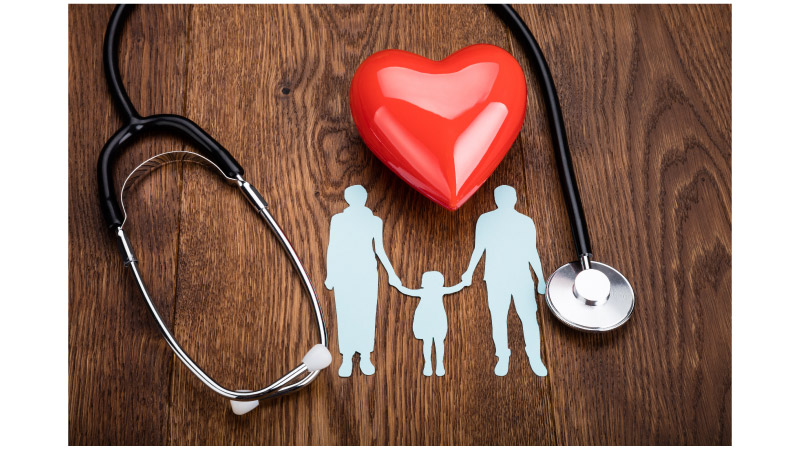 According to industry reports, 56% of the Indian population is without health insurance, while almost 36% are inadequately covered. Flipkart, aims to bridge this coverage gap with an array of benefits on various aspects, ranging from hospitalization to domiciliary expenses, through these group schemes.
With Group Health Insurance, you can enjoy a safety net with respect to medical costs. Customers aged between 18 and 60 years can get, through both partner insurers, coverage for costs such as:
In patient expenses (room rent, ICU, doctor/specialist, medicine, etc.)
Day care expenses
Pre- and post-hospitalization expenses
Alternate (ayurvedic/homeopathic) treatment
Donor expenses
Ambulance expenses
Moreover, the waiting periods, the duration within which claims cannot be made, are small:
36 months for pre-existing diseases
1 month after policy issuance for claim eligibility
24 months for specific diseases
Health insurance customized with USPs
While offering a gamut of common features, the Bajaj Allianz General Insurance and Care Health Insurance extend benefits in slightly different doses. For instance, the former offers coverage at actuals up to the sum insured for room rent, nursing charges, and ICU costs, while the latter offers up to 1% of the sum insured of Rs.3 lakh for the same. These group health insurance schemes also have unique features.
Bajaj Allianz General Insurance offers: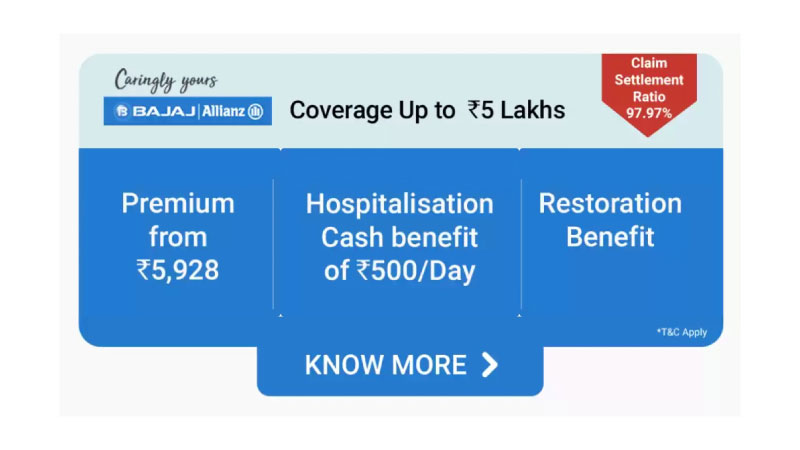 Hospi-cash – A hospital cash benefit of Rs.500 per day for up to 30 days
Sum Insured Reinstatement benefit – 100% Sum Insured restored
Care Health Insurance offers: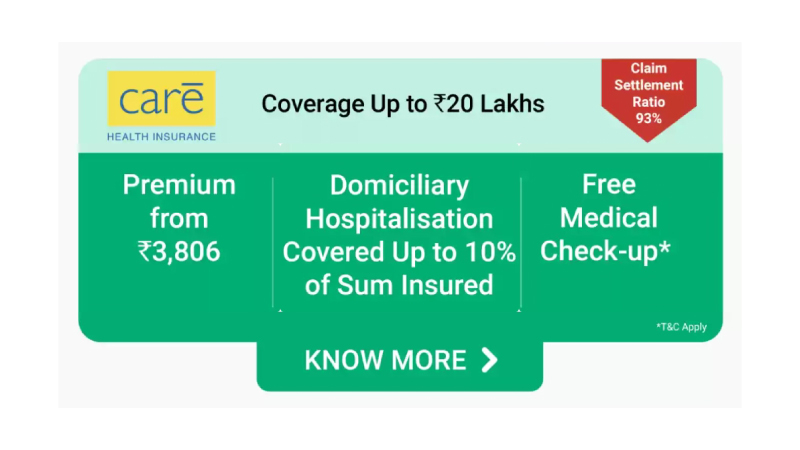 Domiciliary hospitalization – up to 10% of the Sum Insured if the treatment exceeds 3 consecutive days
Extended coverage – For individuals above 50 years of age
Insurance with next-gen features
Alongside a straightforward claims process, these group health insurance schemes include an array of modern features.
Cashless facility: This is applicable in case you are hospitalized in cashless hospital network of 6500+ hospitals. Here, payments are made by the insurer to the partner directly.
Freelook period: A 15-day period from the date of Policy Issuance, during which you can cancel the policy in case you are not satisfied with its benefits.
The health insurance policies offered by Bajaj Allianz General Insurance and Care Health Insurance can be easily availed through the Flipkart app. And remember, there are no pre-emptive tests required. A declaration of good health is all you need to provide.
With Group Health Insurance, safeguarding yourself against medical and hospitalization expenses is just like every other experience on Flipkart – easy, seamless, and done in a few clicks!
You can also consider the COVID-19 Insurance by Digital Insurance available through Flipkart. Read more here.