Passionate employees are engaged employees. They believe in the work they do and know their contributions help drive the company's success. At Flipkart, our passionate Flipsters work relentlessly toward their goals — not just to live up to company expectations, but also to their own high standards of personal achievement. One such Flipster is our corporate strategist Namrata Saigal Manrai and she lives these words by the book. Read her story in our candid FlipTales interview, where Namrata speaks about mastering the art of work and painting.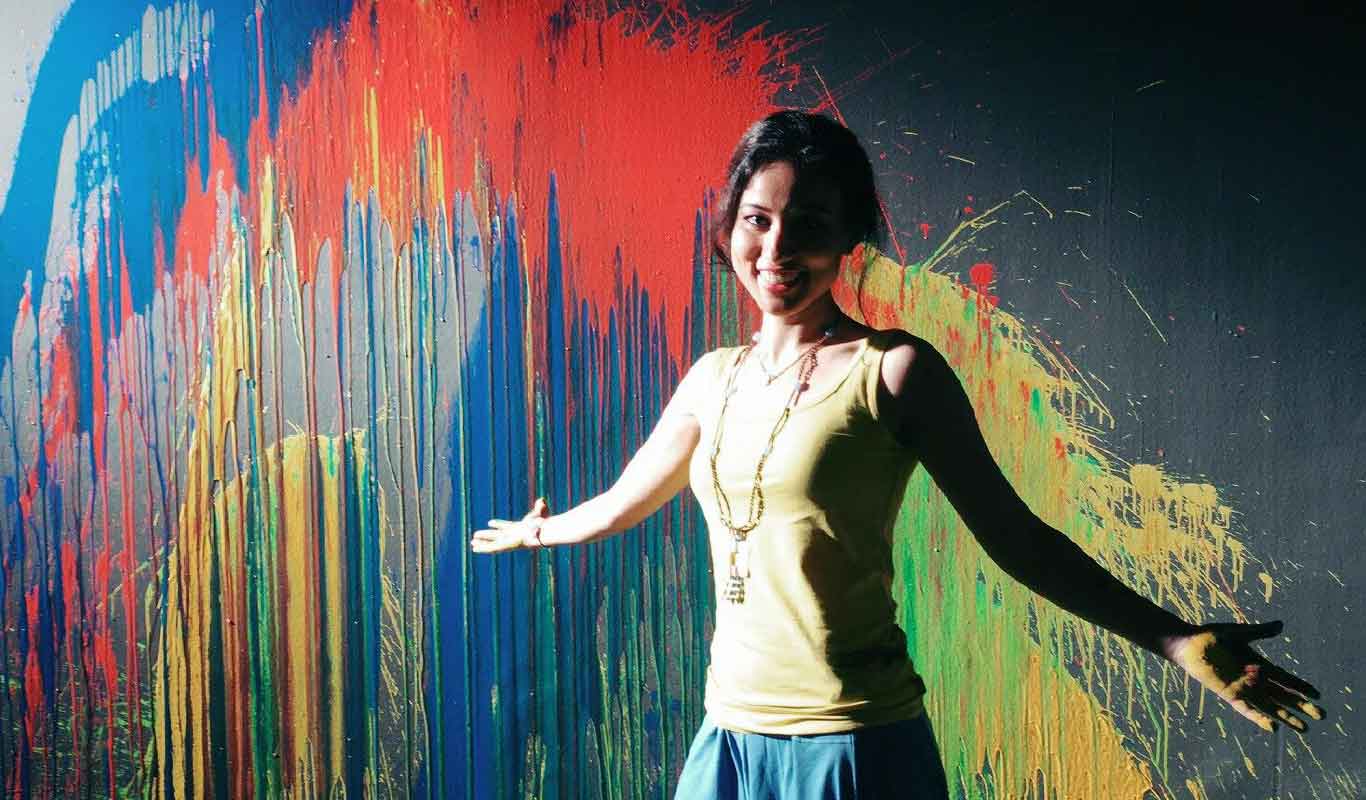 From studying engineering and business administration to dabbling in mixed media art and writing, Namrata Saigal Manrai, Corporate Strategist at Flipkart, boasts a diverse résumé with feminine flair. What makes her a compelling success story? It is the fact that she isn't afraid to go that extra mile in her desire to hone and strengthen her skills.
What is the one quality that makes an employee the driver of a company's success? One word — Passion. Flipkart's employees, better known as Flipsters, make a strong case for passion. They seek out opportunities to be better at everything they do — at work and in their personal life. And Flipster Namrata Saigal Manrai lives by these words.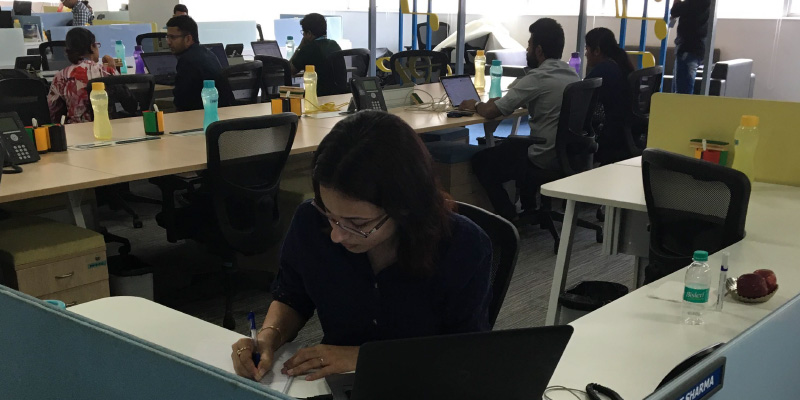 A senior manager in the corporate strategy team at Flipkart, Namrata's job involves the future in retrospect. Stringing together business strategy, collaborating with stakeholders and designing Flipkart's development plans is just the border of her work canvas. But work is not the only masterpiece she paints. Besides her job, reinventing herself is a mantra that Namrata Saigal carries home, every day — and that radiates in her art.
Namrata is not just your quintessential research and analysis employee. Besides crunching numbers and poring over slide decks, she has her hands in the creative side of things. Her love of illustrating and painting is case in point.
Catch her during her free time at work, and you are sure to find her making quick yet expert sketches of anything that might have caught her imagination, or one of her favorites — interpretations of Lord Ganesha.
"I believe that as artists, we find inspiration in almost everything we see, and ideas often arise seemingly out of nowhere. And whenever we have the time, we are not averse to doodling and sketching them out," says Namrata Saigal. And it's not just her job or her creativity on canvas that defines her — Namrata loves experimental cooking and writing too.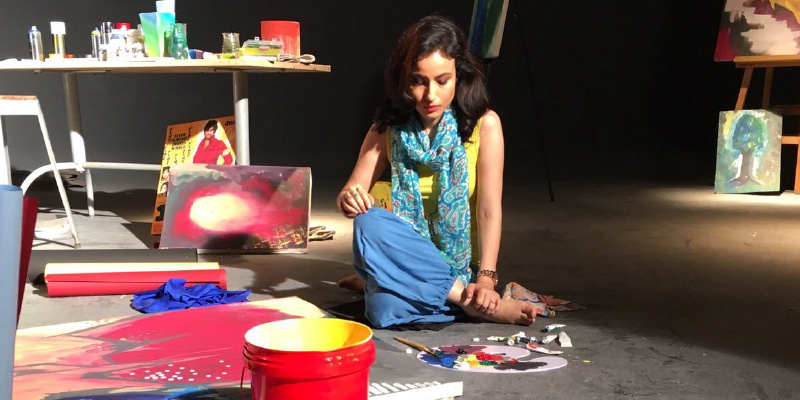 At present, Namrata is exploring the brave new world of mixed media painting — a visual art technique that combines paint, ink, collage and different media. Apart from participating in art competitions and holding exhibitions in places like the Lalit Kala Akademi in Delhi, she has also interacted with well known artists like Annu Naik and Bulbul Sharma.
---
What makes Namrata Saigal Manrai a winner among the growing ranks of Flipsters? It's her principle to explore something new every day, and then work hard to excel at it. Read these excerpts from the interview to understand the balance this Flipster brings to her personal life and work.
What sparked your interest in art?
I think it originated out of serendipity. The first ever toy that I remember from my childhood was a box of crayons. I believe that crayons can be the perfect creative outlet for fidgety children, and that perfect gift sparked my lasting affair with art. My father generally sketched automobiles and my mother, still life, which I then started drawing as inspiration. In the beginning, I would simply scribble and doodle. As the years passed, I turned my attention to painting. My sister and I both adore art and bond because of it and we keep learning from each other. That has enabled us to dabble in multiple art mediums.
At what age did you start painting?
I began painting with a brush when I was about 10. Before that, pencil colors, crayons and origami work was more fun and engaging, especially the bold bright colors of origami paper. My school — The Mother's International, New Delhi — played a huge role in encouraging this. Before I forayed into painting, I had tried my hand at sketching. I would sketch between class breaks, and this helped me fine-tune illustrative art and acquire better hand control while painting.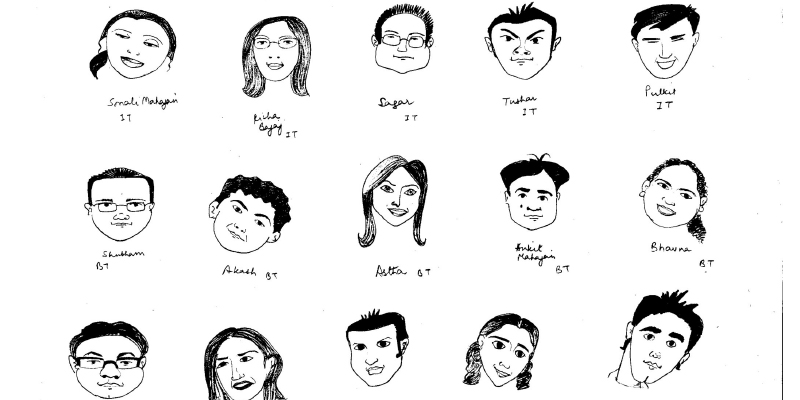 Would you call yourself a self-taught artist, or can any credit be given to formal training?
I would say that, to a large extent, I'm self-taught. However, right from childhood till the time I turned 18, I had participated in a variety of art competitions and workshops. Once, when I was applying for the CCRT (Centre for Cultural Resources and Training) Scholarship, I came to know that I need an arts teacher to sign off my application. I had been a self taught artist till then — this meant I had to find a guru if I was to go ahead with my application. Luckily, Annu Naik, a famous artist of traditional Indian paintings, lived in my colony, and I approached her for help. She had noticed and liked the work I'd put up in the Durga puja pandals around the colony every year, and she agreed to sign me off as a student. Every year, I would receive Rs 1,000-1,500 as scholarship money — an amount that thrilled me as it would any other 11-year-old! Annu Naik would encourage me a lot, even teaching me a bit of sculpting work.
Are there any famous art styles you've experimented with?
Since I haven't received any formal training in art, I am not well-versed with names of art styles. However, I remember how in my early years, I would refer to the works of iconic Indian painters and artists like Raja Ravi Verma, Anjolie Ela Menon, Amrita Sher-Gil, to understand and master the details of illustrating facial features and expressions. Who better than Indian artists to serve as source of inspiration for India-inspired work? For abstract art, I always turned to some of the most influential figures in the history of Western art, such as Vincent van Gogh. Recently, I have started following contemporary mixed media artists such as Malika Favre, Timothy Goodman and Charles Fazzino.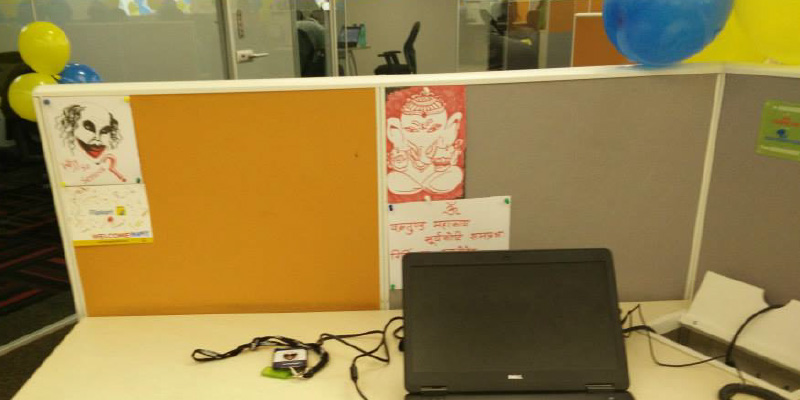 In mixed media, what styles have you experimented with?
I have deep interest in mixed media art, and use everything from pencil colours, oil paints (even though they tend to make a mess), poster colours and tube paints. To create a mixed media piece, I paint the base layer first, then refine or etch it out using crayons, pencil colors and sometimes, even a plain HP pencil. Recently, I've started experimenting with ink, so I often use Staedtler pens for a finer effect, and Sharpie pens for a thicker look. At school, I also learnt to etch out a painting using a sharp instrument, similar to a fountain pen nib. I used this too, in addition, to the backs of matchsticks to etch out texture in my work. I also incorporate a mosaic or craft like effect in my work, and you may often see me creating an origami and stick it into my painting for a 3D effect.
Have your works been featured/exhibited?
Since I was a schoolgirl, I have participated in a variety of art competitions, such as Shankar's International Children's Competition and Shankar's On-the-Spot Painting Competition. There were also yearly painting competitions organised by publications such as The Hindu [The Hindu Young World painting competition] and children's magazines such as Children's World and Chandamama. Every summer, my sister and I would attend painting workshops by the Sahitya Kala Akademi, which would exhibit our work at the Lalit Kala Akademi in New Delhi. So one can say that until the age of 18, I had seen my fair share of exhibitions.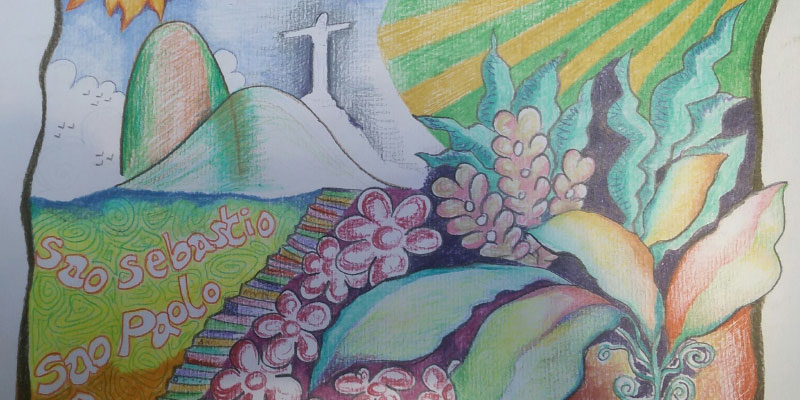 Have you worked with any renowned artists?
Yes. Bulbul Sharma, a renowned author and an artist, served as a judge in many of the art competitions that I would participate in — particularly the Times NIE painting competition. We would bump into each other often, and after a point of time, she began recognizing me and my work. When she would come in to judge the paintings, she would give me pointers on how I can improve my game. I feel that she, along with Annu Naik, have guided me in more ways than one.
Profession and passion — what's your balancing act?
It's tough to find time at work but I carry a sketchbook or a long book with me to make quick sketches during my free time. Quite often, my passion has served as an ice-breaker for me. I would make caricatures of my colleagues. Something about colours intrigues me. Professionally, I would want to be surrounded by bold, striking imagery while I work. There is an entire floor at our office dedicated to art and sometimes I wish I could be there permanently. I look forward to any events/competitions at Flipkart where I can display my work in any form — painting or mural.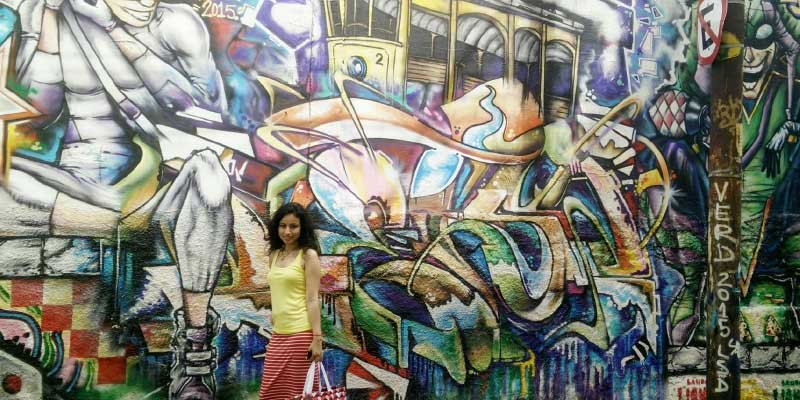 We heard that you do a bit of writing…
I've started writing recently and I'm currently working on a series, a romantic story of two people, Natalie Smith and Declan Taylor, that traverses time and space. I also have a blog named 'Collywobbles' where I publish my poetry. On both the websites, I have tried to substantiate the write-ups with my art as much as possible.
Onto the work front, tell us about your professional life before Flipkart.
I pursued my bachelor's in engineering from Panjab University, Chandigarh. I then completed my MBA from Faculty of Management Studies, New Delhi. After my education, I began working as a corporate banker with Citi. Almost three years later, I moved on to KPMG, where I worked as a strategy consultant for two years. I then joined Flipkart in March 2015 as part of the marketplace strategy team.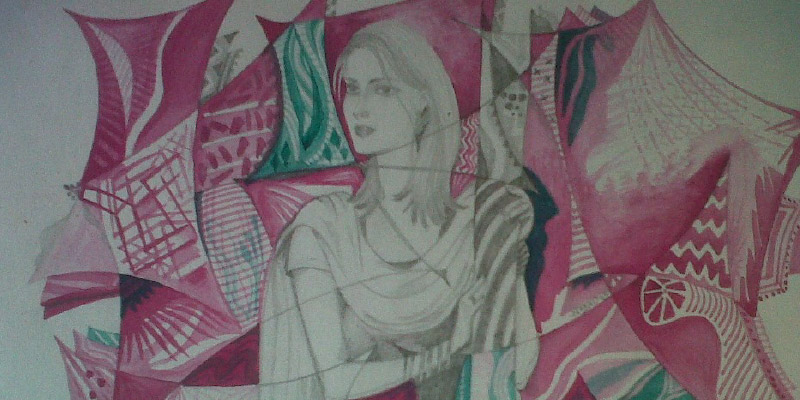 Why Flipkart?
There were a variety of reasons. First, the job profile in strategy that was offered to me was interesting and meant working in a completely new industry. Secondly, I'd never worked in Bengaluru before — having worked only in New Delhi, Mumbai (which I hated) and Pune. But most importantly, Flipkart was and continues to be one of the biggest corporates in India on a steep growth trajectory and hence it was good motivation.
You joined Flipkart in March last year. Tell us about your journey.
I am currently part of the corporate strategy team at Flipkart. Prior to this, I was part of former Head of Commerce Platform Mukesh Bansal's Chief of Staff team and worked under Nishant Verman, Director – Corporate Development. Before that, I worked in the market strategy team. Working with these people was very inspiring and humbling in some ways. What I really love about Flipkart is that there are people here who motivate you to do better. The pulse of the workplace is such that even after a long stressful day at work, you still believe in the company no matter what.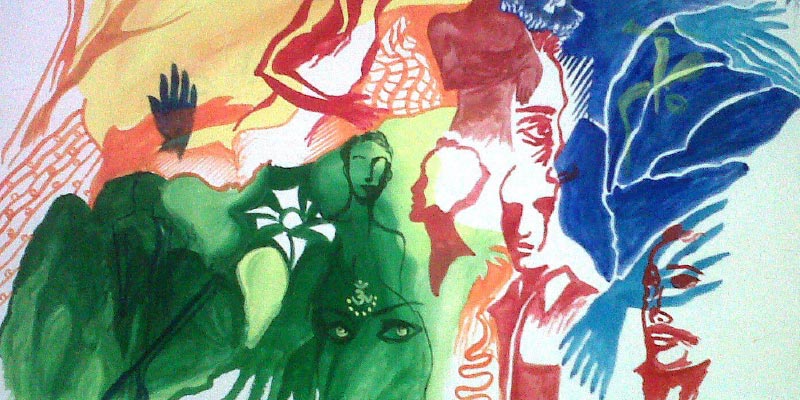 How does 'the strategist,' Namrata Saigal, see your future at Flipkart?
I want to solve critical business problems and work on projects that impact our topline and bottomline. For example, if tomorrow, Flipkart wants to initiate a project that will impact the company in a big way and differentiate it from the rest, then I would love to shed my strategy hat for a while, be a part of such a project and do the actual on-ground implementation.
On the creative front, what do you see yourself doing in the future?
I have already initiated two blogs. I have done most of the illustrations for both. In the future, I'm hoping to start my own graphic novel that would be an augmentation of the story of Natalie Smith and Declan Taylor. I'm a fan of Neil Gaiman and his graphic novels. I think they are excellent in terms of both the textual content and the graphics. As a kid, I was really inspired by comics such as Tinkle, Chandamama, Parag, Nandan, Amar Chitra Katha and Champak. With regard to painting and the like, I would be happy to participate in a thematic exhibition, give lectures at an art school, or guide budding artists at workshops.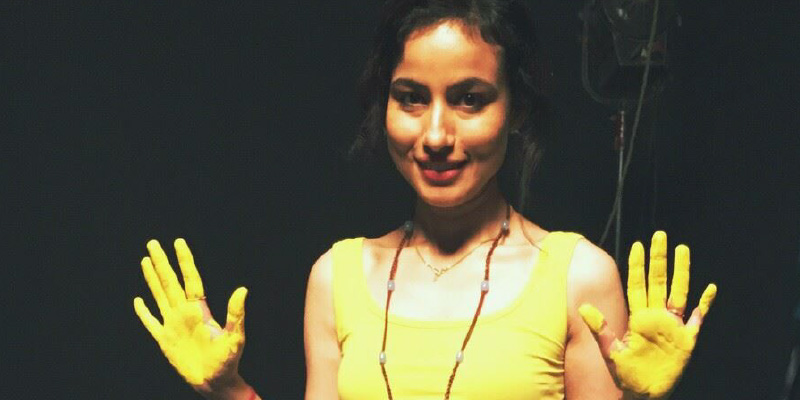 We wish you the best to achieve all this and more, Namrata! Catch up on Namrata Saigal's work through her website and blog.
Watch this space for more FlipTales. If you want to join the tribe, head over to Flipkart Careers and find your fit.
…