You can now watch your favorite movies, shows and web series on your Flipkart app! The recently launched Flipkart Video offers over 5000 TV shows and films to customers in a variety of languages, including English, Hindi and regional languages. The best part? It's totally free! But how does all of this work, and how can you sign up? Here's everything you need to know.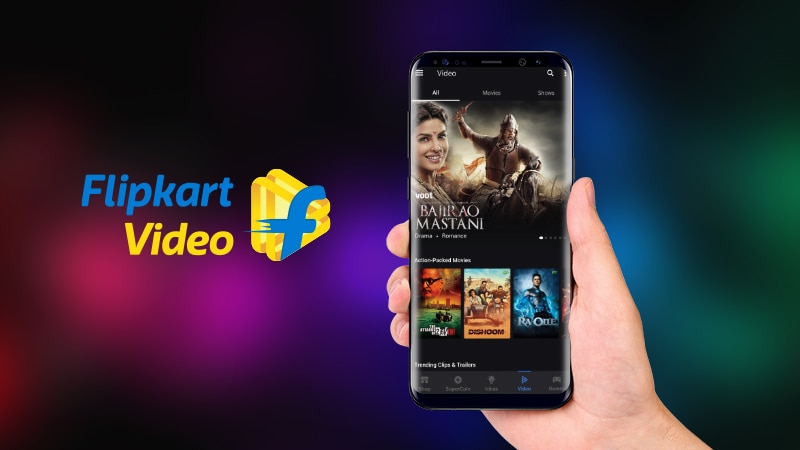 Chances are, by now you must have heard about Flipkart Video. As Flipkart's makes its debut in the streaming video arena, both long-time shoppers and new customers are sure to be full of questions about what that entails. We've put together a quick explainer:
What is Flipkart Video?
Flipkart Video is Flipkart's very own in-app streaming service, offering a wide variety of shows, movies and short films for your enjoyment! The best part — it's free! All you need to do to have thousands of titles curated to your taste at your fingertips is have a Flipkart account. In other words, Flipkart Video aims to provide you with your favorite TV shows and movies democratically, at the best possible value. 
What's in it for you?
Flipkart Video gives you access to over 5000 titles and counting, in a variety of languages, including Hindi, English and several regional languages. An ad-based platform, the video feed is totally free. All you need is a Flipkart account and a data connection. The technology behind the service ensures that buffering time is kept to a minimum, which means you can watch all your favorite shows on the go, with zero hassle. In addition, your Flipkart Video feed is customized according to your taste and constantly updated based on your viewing history, ensuring that you're always discovering fresh new titles based on your interests. 
Sounds great! Where do I sign up?
Flipkart Video is available on the Flipkart app without any extra payment. But first, make sure your Flipkart app is updated to the latest version. Once this is done, just follow these simple steps: 
Step 1: Open your Flipkart app. You should see a newly added "Video" tab on the menu at the bottom of the screen. Click there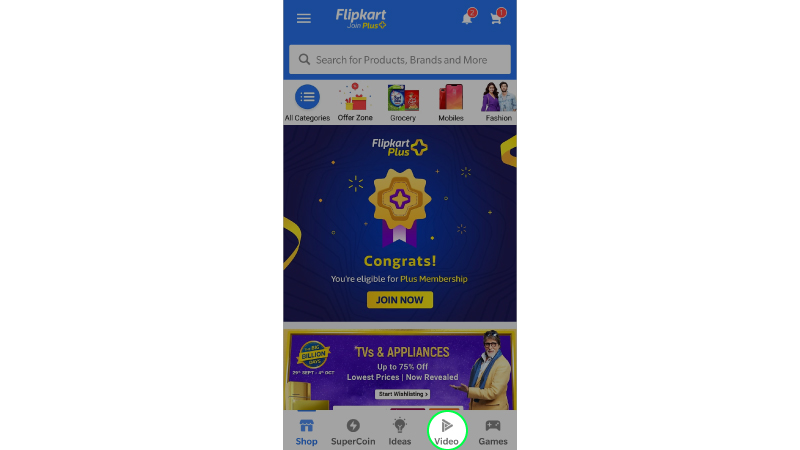 Step 2: Voila! Your Video feed is now ready. 5000+ TV shows and films are now at your fingertips!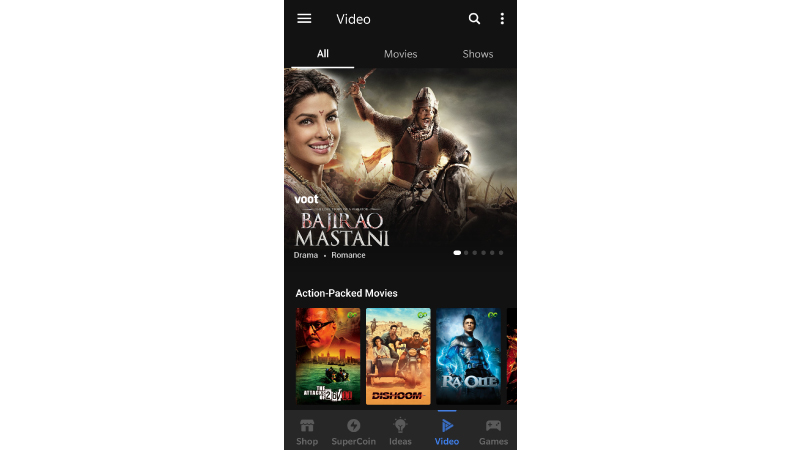 Step 3: You can choose what kind of content you want according to your mood! Whether it's an edge-of-the-seat action thriller or a comedy masterpiece that will have you have you doubled over laughing, Flipkart Video is here to meet your needs!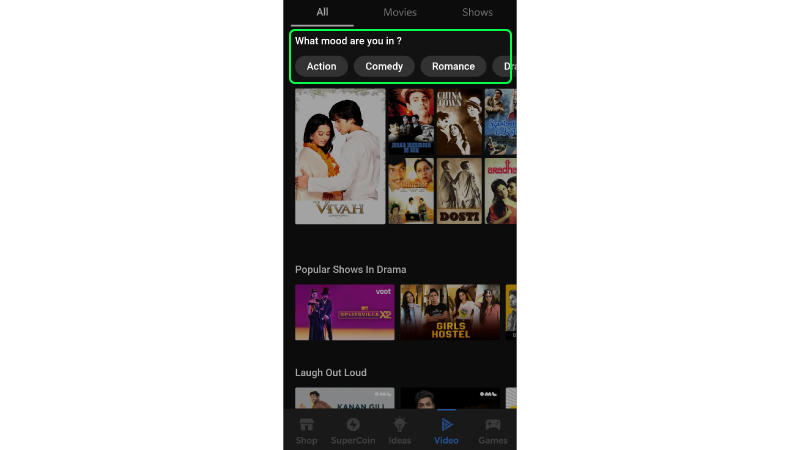 Step 4: It also has movies and TV shows separated by popular categories. Looking for a specific 90's blockbuster to roll back the years and soak in the nostalgia? We've got you covered!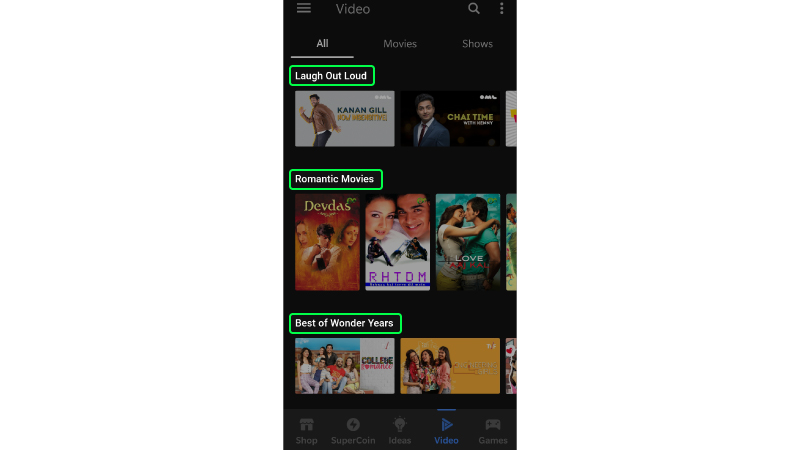 ---
Also read: Upgrades, makeovers or even tutorials – make inspired shopping decisions with Flipkart Ideas