Ask any Flipster about Flipkart's values and they'll tell you what they are in one breath. This is how integral values are at Flipkart. Yet, it takes more to live these values and be exemplars in word and deed. Every month, we present the prestigious Flipkart Value Ambassador Award to those who go beyond the call of duty to impact their work with these values. Meet these incredible Flipsters.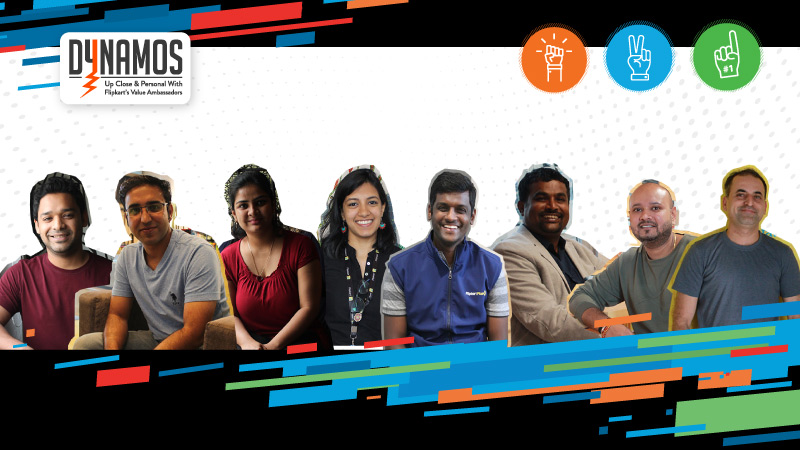 Audacity, Bias-for-Action and Customer First, with Integrity. Flipsters see these Flipkart values every day plastered in and around their workplace. But they don't just serve as friendly reminders — these are values that every Flipster lives and breathes while delighting Indian online shoppers.While all Flipsters ensure these Flipkart values are in their DNA, there are some who go the extra mile to create a positive impact on our key business metrics without ever losing sight of these core values, while also inspiring others to live by them. These are our Flipkart Value Ambassadors! Read all about them.
Royan Mody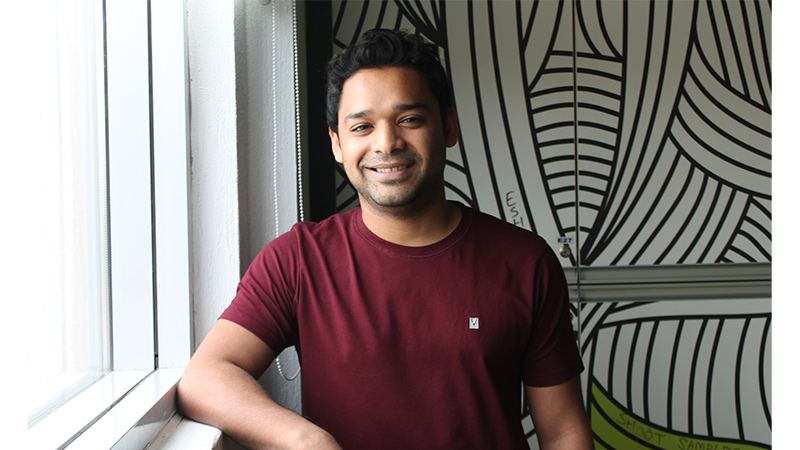 One of the first members of Flipkart's Private Brands team, Royan Mody's passion for Private Brands is infectious as he speaks of Flipkart SmartBuy's journey from scratch to a customer base of 6 million. Former Director of Private Brands who also headed MarQ by Flipkart, taking big bets when solving for Indian e-commerce and exhibiting a bias for action came naturally to Royan.
Royan joined Flipkart in the Corporate Strategy team. One of his projects was strategy planning for Flipkart's Private Brands. Here, he identified opportunities in the private brands category that created value and influenced Flipkart's growth and profitability. Flipkart's leadership was so impressed with his contribution that they proposed creating an exclusive team just for Private Brands.
"Every single day, we are putting across newer and more audacious propositions across the table, and we will continue doing that!" he insists. When he wasn't pushing boundaries at work, Royan, an adventure sports enthusiast, was always seeking his next adrenaline rush.
Ayushi Agarwal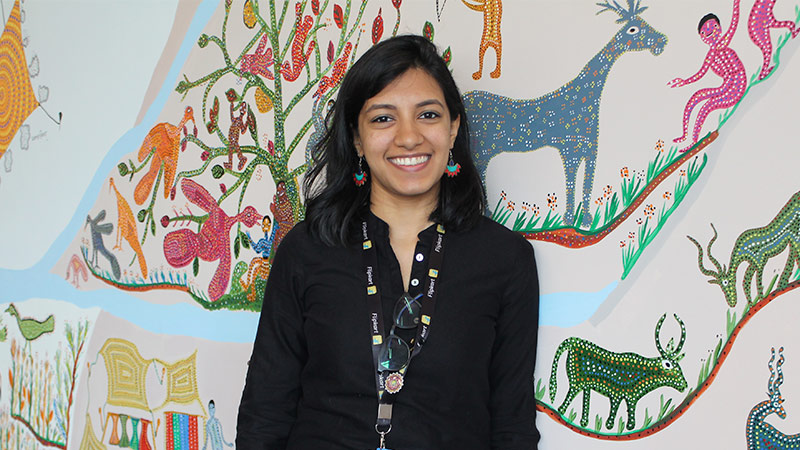 Ayushi Agarwal started her journey at Flipkart as Senior Manager – Category Marketing. Soon, she evolved into the go-to person for all marketing and strategy related projects in Flipkart Fashion! She has a penchant for solving for Indian online shoppers and has an undying conviction towards the work that she does.
For a long time, Flipkart was only known as a retail platform offering affordable and quality products, mostly electronics and general merchandise. Ayushi's goal was to transform Flipkart into a platform that customers identify with, even when it comes to fashion. She worked closely with top brands like Adidas and Reebok to start the "First on Flipkart" campaign. She even organized the Fashion Conclave attended by 300 leaders in India's Fashion Industry. She not only helped change the perception of Flipkart among consumers, but even among business partners.
"Flipkart encourages us to be audacious and have a bias for action. In doing so, if we fail, it's okay! But, we should have the ability to own our mistakes and come up with an action plan to fix it," says the vibrant and charismatic Associate Director of Marketing & Planning, Fashion Originals.
Ramkumar M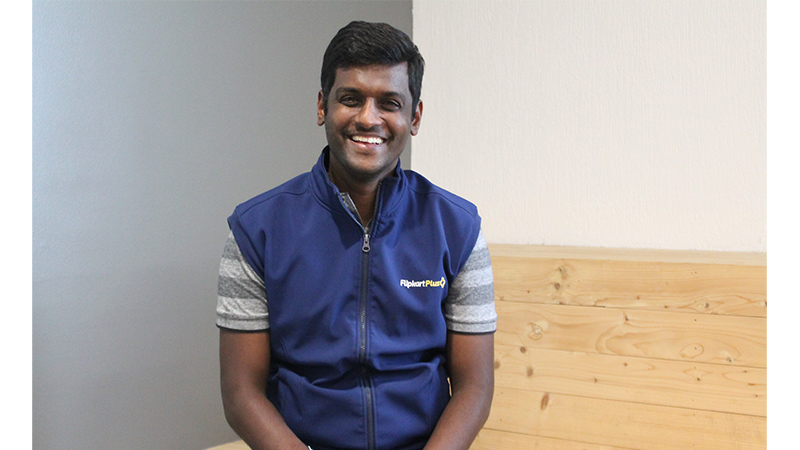 Known for his knack of solving customer pain points, Ramkumar Moorthy is a popular face as a Senior Product Manager at Flipkart's Fulfillment Services Group. His habit of prioritizing customers comes from his own personal experience as a customer.
He worked tirelessly to resolve Fulfillment Driven Cancellations, cancellations triggered by Flipkart without the customer's consent. This happened because of various reasons, the most likely being inconsistency in data across systems. Though our systems are efficient, it's never enough given the number of products and orders placed on Flipkart every minute. Ramkumar took up this challenge and managed to bring these cancellations down to zero!
"The number of customers whose orders get canceled by Flipkart may not be much in terms of metrics, but it's those many wishes that we couldn't fulfill," he says of his motivation behind leading this project.
Lucky Dhakad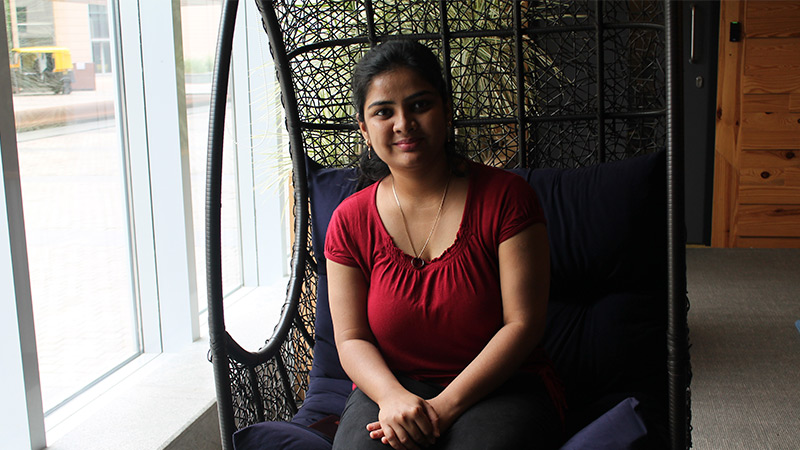 As a postgraduate scholar at IISc, Lucky Dhakad's association with Flipkart began with her Master's thesis and internship project. At the time, she had no idea that her passion for Data Science and go-getter spirit would land her a pre-placement offer at Flipkart, and the title of a 'Value Ambassador' just two years into her career! She embodies Bias for Action in her quick and innovative thinking and leaves no stone unturned in making Flipkart's 'Product Recommendations' page work like clockwork.
When the Product Recommendations team hit a block in gathering accurate data to make online shopping easier for customers, she decided to go against the approach being used for the longest time and pushed to explore more advanced algorithms. Soon enough, the team started observing significant improvements that year itself!
In her manager's words, "Lucky is one of the few go-getters who does not worry about the boundaries and is focused on the goal."
Shivanshu Singh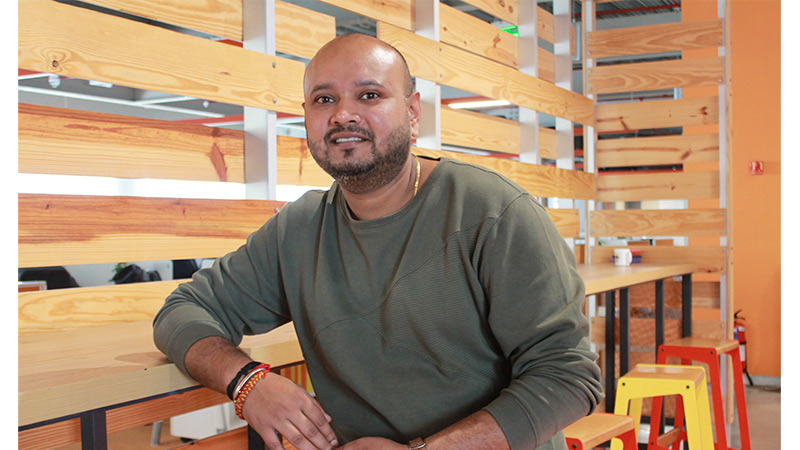 Shivanshu Singh, Senior Manager, Product Operations, is a Flipkart veteran who joined the organization when our office was just a 2-BHK house in Koramangala, Bengaluru. While he has been a witness to the enormous growth and transformation over the years, what he feels has remained unchanged is Flipkart's unflinching and high-spirited culture.
"Every day when I wake up and get ready for work, what plays on my mind is, 'It's a fresh new day, and there will be something new to solve for!'" he exclaims.
A foodie at heart, his hunger for good food is as strong as his desire for learning. He has never been scared of venturing into uncharted waters and has not only donned several hats over the years but has also delivered high-impact results.
"I personally love to experiment with new thoughts and ideas, and the organization has enabled me to do so by giving me the opportunity to work in multiple functions over the last 8 years."
Monish Gandhi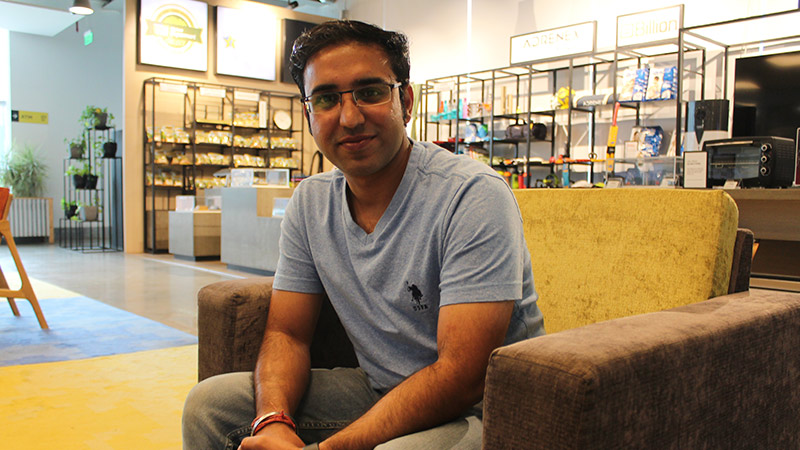 One of his greatest achievements at Flipkart stemmed from a failure. If you've searched for a product on Flipkart and found the results almost instantly, Monish Gandhi and his team are the brains behind it. The man behind some of our major innovations, he used his failure in building the system at the first attempt as a stepping stone.
"I wanted to build something that was lighting fast and replies back to the user within 30-40 milliseconds, and is strong enough to take colossal loads during peak sale times such as The Big Billion Days. It was complex and required a lot of innovation. We kept working on it for 4-5 months only to encounter failure. The best part is that we derived most of our confidence from our leaders who said, 'It's okay! You've failed, acknowledge it, learn from it and move on with a greater zeal!' That confidence was huge for me and my entire team. And, by The Big Billion Days '18, we were ready with it!"
Part of the Search team that's responsible for optimizing the search and navigation experience for Indian online shoppers, Monish is all about putting the customers' interests above all else.
"If you don't empathize with your customers, you can't solve a problem that is actually needed on the ground. You'll only end up solving what you think is important," he says.
A doting father at home and a true techie at work, Monish does not shy away from taking bold risks.
Manjunath K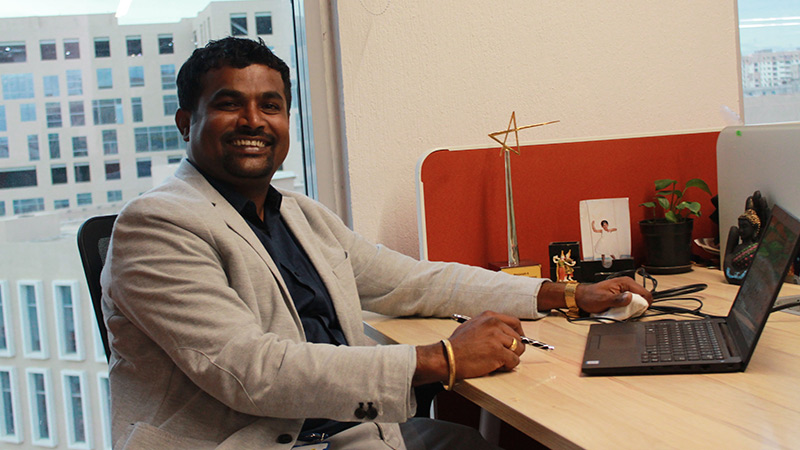 Credited with setting up the vision and charter for Safety across all Flipkart Group companies, Manjunath K is a role model for many at Flipkart. The founding member of Flipkart's Safety Compliance charter, Manjunath and his team are responsible for promoting the culture of safety and integrity at Flipkart.
"We laid the foundation of Standard Operating Procedures for Environment and Occupational Health & Safety at Flipkart. And, I am glad to say that I am one of the founding members of the Safety Compliance team!"
Now, Director – Ethics & Compliance, his heart swells with pride as he recounts one of his most memorable achievements at Flipkart — attaining the ISO 45001 (Occupational Health & Safety Management System) and ISO 14001(Environment Management System) certification for all major business-critical strategic Flipkart facilities across the country.
"I particularly admire Flipkart's culture of audacity. The extent to which we dare to go in terms of taking bold bets is remarkable. We recently got 29 of our strategic facilities ISO certified. Doing that within a timeline of 8 months was an audacious attempt but we nailed it by emerging as the first e-commerce company in India to get the highest number of facilities ISO certified!"
Sujith Agashe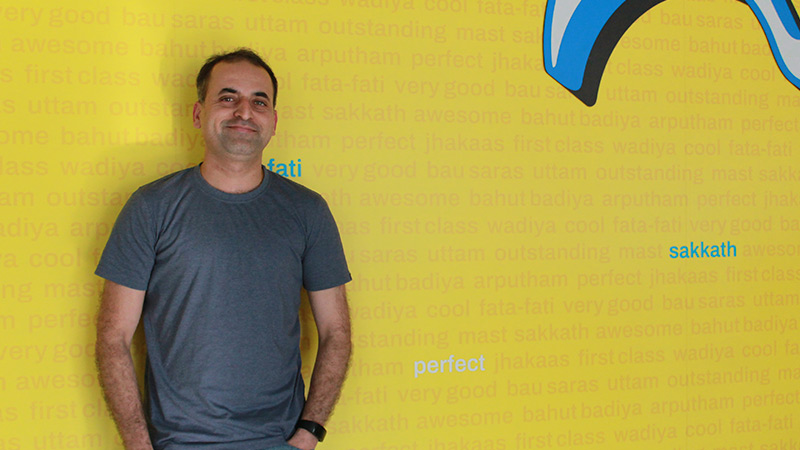 When it comes to going beyond the call of duty to proactively solve issues that could potentially impact customer experience, Sujith Agashe, Director, Category Design and Operations (Large), seems to have a knack for it.
Known for demonstrating a strong bias for action while always thinking 'customer-first' in solving unprecedented challenges, coming up with innovative solutions and scaling them in a short duration, he truly exemplifies Flipkart's core values.
"At Flipkart, when it comes to taking a decision keeping in mind the 'customer first', there are no two thoughts on whether it's right or not. You know you are doing it right. And when you speak that language so frequently, in your day-to-day- activities and across all forums, it eventually becomes a habit. It's no longer something that you put an effort towards. I think Flipkart's culture of risk-taking has a big role to play here," he says of his approach to work.
A doting father to his 2-year-old son, when he is not at work trying to look for better ways to solve problems for customers, he prefers to spend quality time with him!
Want to read more about Flipsters who have gone out of their way to innovate for e-commerce in India? Click here.