Think you know everything about Smart Watches and Fitness Bands? Then play the Flipkart Smart Wearables Contest and see if you can score a straight 5/5! 20 lucky winners stand to win Flipkart gift vouchers.
Smart Watches and Fitness Bands are slowly becoming an important part of our lives. But then again, there are rumors about how useful these devices are. The Flipkart Smart Wearables Contest is designed to test your knowledge of these new age devices. Answer these questions and 10 smart contestants will get a chance to win Flipkart Gift Vouchers worth INR 500 each. But first, you have to read this article to find the right answers.
---
THIS CONTEST IS CLOSED.
We have the 20 lucky winners of the #WearablesQuiz contest.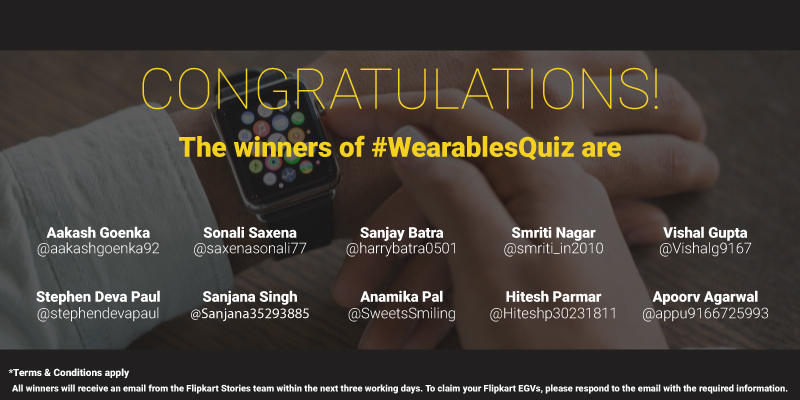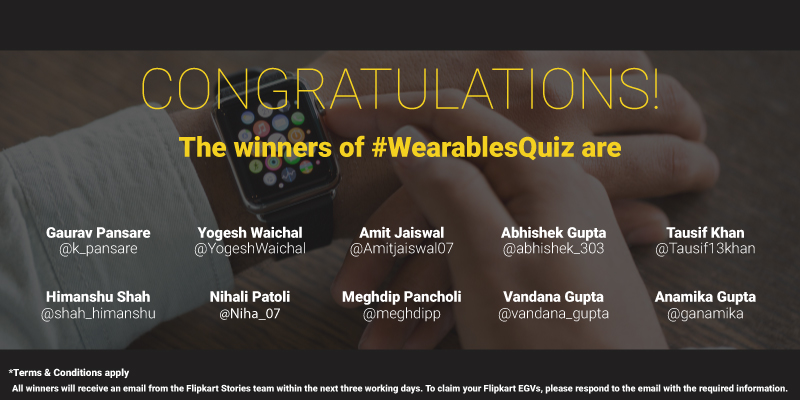 ---
Before you start playing, make sure you read the Terms and Conditions of the contest. Here's what you need to do.
---
---
Flipkart Smart Wearables Contest – Terms and Conditions