This stay-at-home mom decided to pursue her fashion design training by selling her designs on Flipkart. And along the way, she found a way to create jobs for more women. Read her story, in her own words, and be inspired.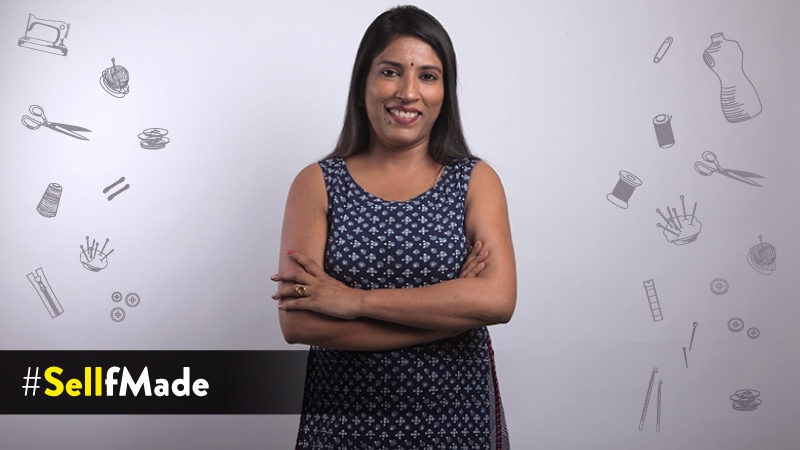 Neeti Vaishnava, Flipkart Seller from Jaipur
As told to Jishnu Murali
---
I first listed on Flipkart in 2015 as a seller. But I was pregnant at the time, so I decided to focus my attention on my baby. In November 2018, I decided to list my products on Flipkart again.
I sell items in women's clothing and I specialize in ethnic wear. Keeping job security in mind, I continued to work. But when I became pregnant with my second child, I had my hands full. It was an old dream of mine to become an entrepreneur. But for me, a full-time job was out of the question. Working online from home allowed me to pursue a career and take care of my kids at the same time.
---
---
My Flipkart journey has been a roller-coaster ride. When I started, I put up just one category of clothing for sale: A pair of pajamas. That week, I was bombarded with multiple orders and I actually had to refill my stock. I wasn't expecting that. Inspired, I started listing more products like kurtis and other women's apparel. The experience left me wanting more.
I have helping hands — a team of 3-4 women who, like me, cannot get into full-time jobs. Experiencing the growth, my teammates are also inspired to see how much more we can accomplish. When they joined, they didn't have any experience in e-commerce. But after working with the team for a bit, they've learned so much. Now when the demands pour in, they are on their toes to figure out which product is selling and how they can meet demands. They started to believe in this career path. A couple of them even parted ways with us and have started out on their own. I think this shows great learning, determination and, most importantly, belief.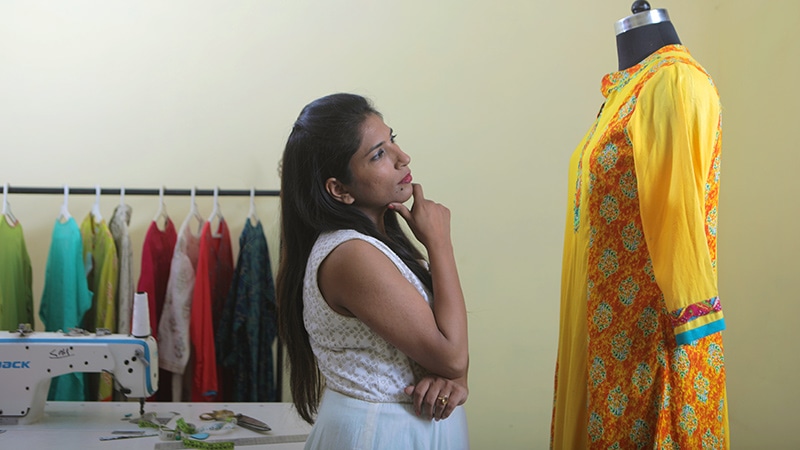 I was trained in fashion designing. And I've always been inclined towards women's wear because I see a lot of creative opportunities there. I wanted to put my skills to use. Online selling also offered me the opportunity of selling regional ethnic wear to customers all over India. Everybody is becoming more global nowadays — I feel regional trends have very little to do with sales online. It has more to do with the age group and the ideologies of online shoppers. What someone likes in Chennai is something someone would purchase in Delhi too. With Flipkart's reach across India, the customer's place of residence becomes less important.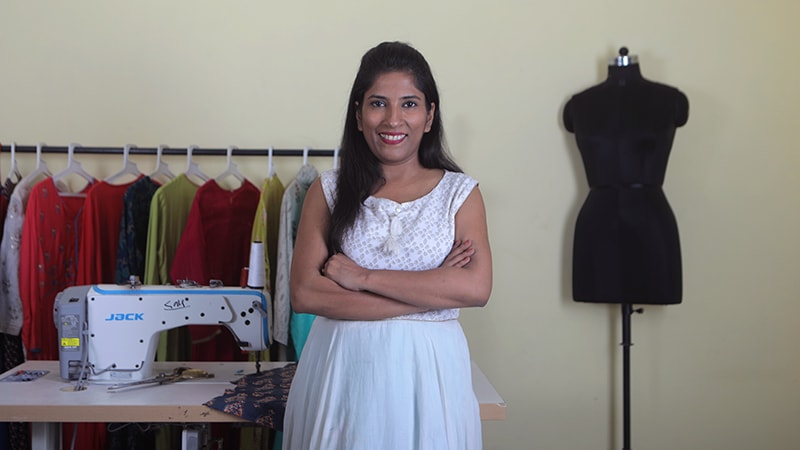 It was clear to me from the beginning that Flipkart was the way to go. Initially in 2015, when I had tried my hand at selling online, I had listed on multiple platforms like Flipkart, Amazon and  Snapdeal. The response I got from Flipkart was spectacular and much better than other platforms.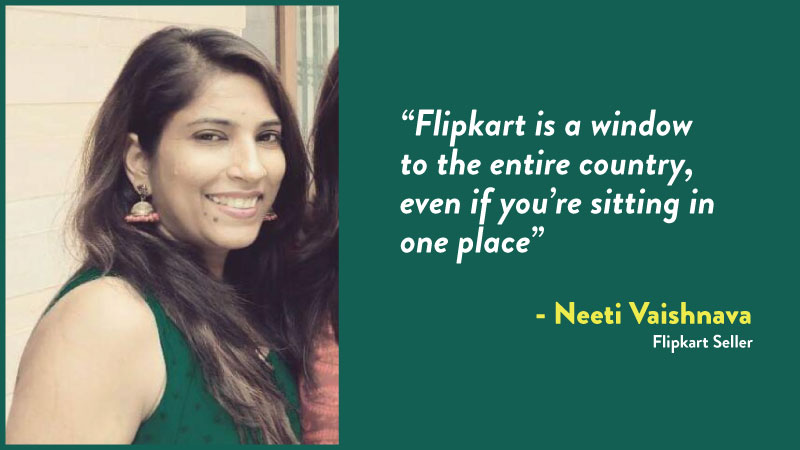 At that point in time, I was unaware about how things work online. How to work the dashboard? How do I go about selling my products online and meet consumer demands? Flipkart made all of this very easy for me to understand so I was inclined to continue and further my relationship with Flipkart and, through them, my customers.  
Flipkart's dashboard is of great help to sellers like me. It does most of the work for you. It's almost like having a designated person sitting at Flipkart to monitor my business. It takes note of what products of mine are generating sales and which ones aren't and it points out shortcomings that I could work on to improve the shopping experience. It helps me analyze my business and can work out any issues.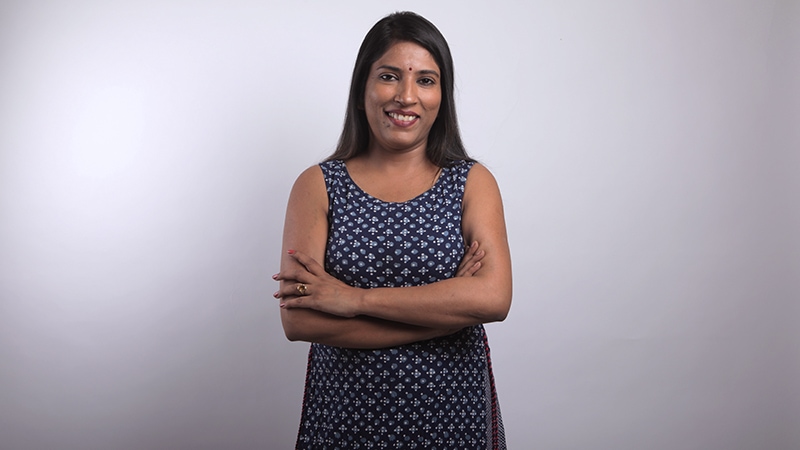 The dashboard also helps me understand exactly what my customers are looking for when they shop online. Previously, if I made 20 kurtis, the first question was "Would they sell?" There was uncertainty there. But now, if I want to sell a new design, I simply make it and produce 50 kurtis and I KNOW they will sell.  
During festivals my sales increase. It happened recently with Ramzan, when I saw orders almost double for a certain product. In fact, when a festival is approaching, I expect a 200% rise in sales. This has inspired me to work on new designs for the products and I have devoted my time to studying online trends.
My family totally believes in my being a Flipkart seller! After seeing my growth and independence, they have only become more supportive. Earlier, my family and my husband were against me working. They believed that all my attention should be on my newborn child. Fast forward to today, my husband even drops off packages for me and tries to support me in every way possible. He is very keen on helping me realize my potential.
Flipkart is a window to the entire country, even if you're sitting in one place.
---
Also read: Seller success stories: The triumph of everyday Indians