A year ago, Flipkart Samarth launched with the ambitious goal to help uplift and embrace India's artisans, weavers and micro-enterprises into the e-commerce fold. Today, the program supports 600,000 livelihoods and counting across the country. Read what our Samarth partners have to say about the program on its 1-year anniversary.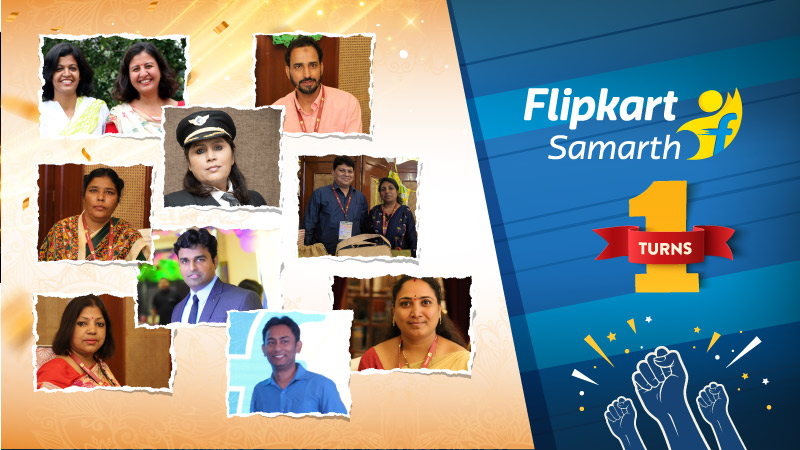 In July 2019, Flipkart launched the Samarth program to bring India's artisans, weavers and handicraft producers onto e-commerce. As of its first anniversary, Flipkart Samarth supports the livelihoods of over 600,000 micro-enterprises across India. In addition, Flipkart Samarth associates closely with government bodies, NGOs and livelihood missions to identify and empower rural entrepreneurs, women-led enterprises, differently-abled entrepreneurs, artisans and weavers.
As the Samarth program completes one year, Flipkart has introduced a host of new benefits for seller-partners including commission waivers, cataloguing support and advertising credits.
Learn more about what our Samarth partners have to say about their partnership with Flipkart.
Pilot, Changemaker, Flipkart Samarth partner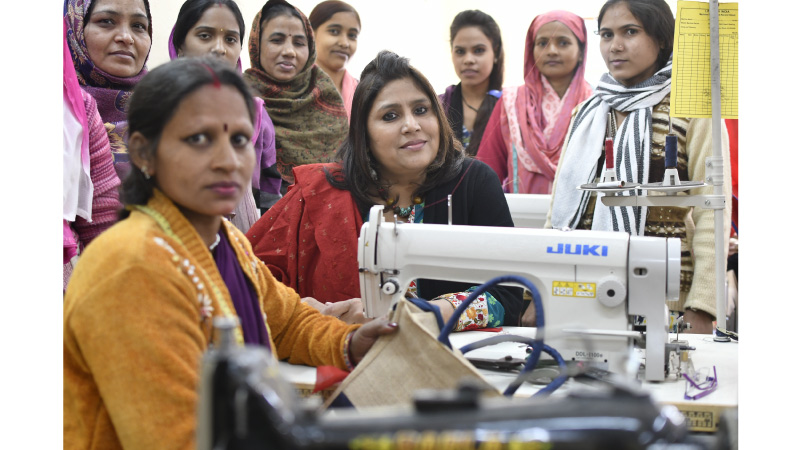 The first-ever woman in Asia to fly the Airbus 320 and the world's first woman commander on the wide-bodied AIRBUS 300 — Captain Indraani Singh needs no introduction in the world of aviation. But there is another side to this trailblazer that flies a bit under the radar — amidst her busy schedule, Captain Indraani Singh is also the founder of Indha Crafts, which imparts vocational training in various crafts to women and helps them market the products they create.
Recently, her organization, Indha, partnered with Flipkart to ensure that their artisans had access to a pan-India customer base and a more sustainable income. "Ever since we joined hands with Flipkart Samarth in 2019, we've seen a tremendous increase in sales. And we're seeing the positive impact in the lives of the very community we're trying to uplift!" she says.
A grassroots changemaker, she often visits these communities, often turning up in her pilot's uniform to surprise them! Read this uplifting story about her and the women she supports.
Pilot, changemaker, Flipkart Samarth partner: The incredible story of Captain Indraani Singh
---
Listen to the Studio34 podcast episode
---
This Flipkart Samarth partner makes sustainability easy and helps women earn a living!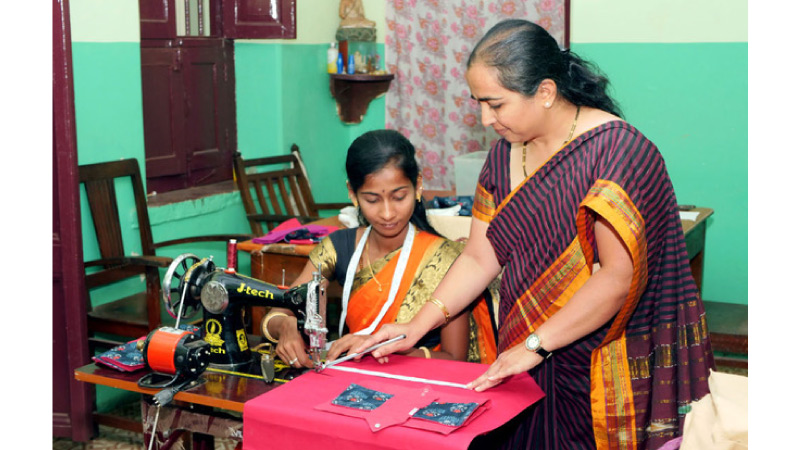 "We needed sustainability to be at people's doorsteps to make living green easy. What better way to reach the masses and ensure sustainability at people's doorstep than to sell on a platform like Flipkart?" says Smita Kulkarni.
Smita is co-founder of StoneSoup, a Bengaluru-based company with an all-women team that provides convenient solutions to anyone who wishes to go green. StoneSoup recently joined hands with Flipkart as a Samarth partner and lists products like compost kits, menstrual cups and reusable cloth sanitary pads on the platform.
While all of their products are proudly 'Made In India', their reusable pads are handmade by women who are part of Self Help Groups (SHGs) in villages and small towns. StoneSoup works with 20 SHG communities spread across Tamil Nadu and Karnataka, with 110 women benefiting from the employment generated so far.
StoneSoup says that because of its products, "12 million pads have been diverted from the landfill, 10 tonnes of wet waste is composted in our composters daily, there are 5 million less plastic bags in the world because of our cloth bags."
With their decision to become a Flipkart Samarth partner, their products are now available to over 200 million customers who shop on the platform. Read the story of these extraordinary women.
The StoneSoup story: This Flipkart Samarth partner makes sustainability easy & helps women earn a living!
---
From Kashmir to Tamil Nadu, India's artisans welcome a brighter future
"Our art has been dying day by day and will soon become a languishing art. Support from Flipkart to market our products will help us keep our art from obscurity," says Manzar Hussain Shah, an artisan from Kashmir.
At the launch of Flipkart Samarth in August 2019, it was a sentiment echoed by many artisans from across the country — that Flipkart Samarth would empower them with access to a pan-India market, preservation of their art and a permanent flow of income.
India's artisans have long toiled to keep traditional crafts alive. "With Flipkart Samarth, we have a channel to market these products to a wide audience," insists Julie Route, who runs Ecostripes, another Flipkart Samarth partner initiative. "This is one of the best initiatives so far," she adds.
From Telangana to Kashmir, Tamil Nadu to Madhya Pradesh – read these stories from our partner artisans and NGOs. Stories of courage, hard work and conviction for a better tomorrow.
Embracing e-commerce with Flipkart Samarth, India's traditional artisans welcome a brighter future
---
Injured in an accident, this microbiology graduate began a new life with Flipkart Samarth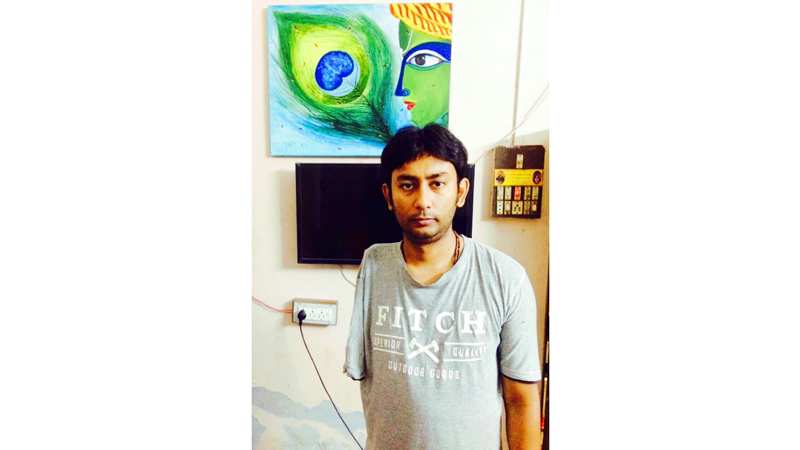 In December 2017, Komal Prasad Paul was working as a medical representative in Barasat near Kolkata, when he met with a road accident. A collision with a truck resulted in injuries that put him in the ICU for days. When he regained consciousness, he realized to his horror that his right arm had been amputated. Numb with shock, he did not know how to process his grief. How would he support his family?
But as he recovered, he was determined to fulfill his duties as the breadwinner of his family, whatever be his disability.
Two difficult years later, in May 2019, this 33-year-old microbiology graduate began a new life as a Flipkart seller. He started with a single sale on his first day as a Flipkart seller, and soon the volumes picked up. Today, he sells over 50 products a day and the volumes have been growing steadily. Over the months, he registered over 100% growth in sales. Read his incredible story of determination.
#Sellfmade – Disability is no setback for this determined Flipkart seller
---
In UP, a Flipkart Samarth partner is a village lifeline amid a pandemic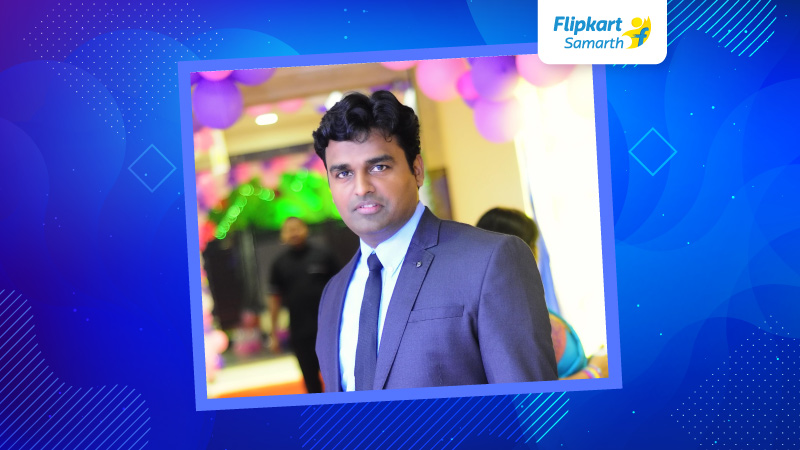 When Meghdoot Herbal was founded 35 years ago in a remote village near Lucknow, its aim was to create jobs for those living nearby.
In early 2020, when a global pandemic threatened the very purpose of its existence, the traditional family-owned business, and now a Flipkart Samarth partner, adapted to the crisis and leveraged e-commerce to tide through difficult times.
"At one point in March 2020, our sales in a single day was what we would've done in a whole month!" says Vipul Shukla, whose family founded Meghdoot Herbals.
To ensure employment opportunities for people nearby, the majority of its factory workforce lives within a 10-km radius. The production plant employs 300 people from the neighborhood, of which almost 40% are women. Read the incredible story of a smart business with a heart.
In Uttar Pradesh, a small family business became a lifeline for a village amid a pandemic