In 2016, Flipkart dared to dream by introducing private brand products to its catalog. Today, Flipkart's Private brands are capturing the imaginations of Indian customers with their combination of affordability, quality and India-centric product design, filling previously unaddressed gaps in the Indian market. Their groundbreaking work has not gone unrewarded, with private brands performing very strongly in the festive season sales, particularly The Big Billion Days. Read the story of the team behind these remarkable achievements.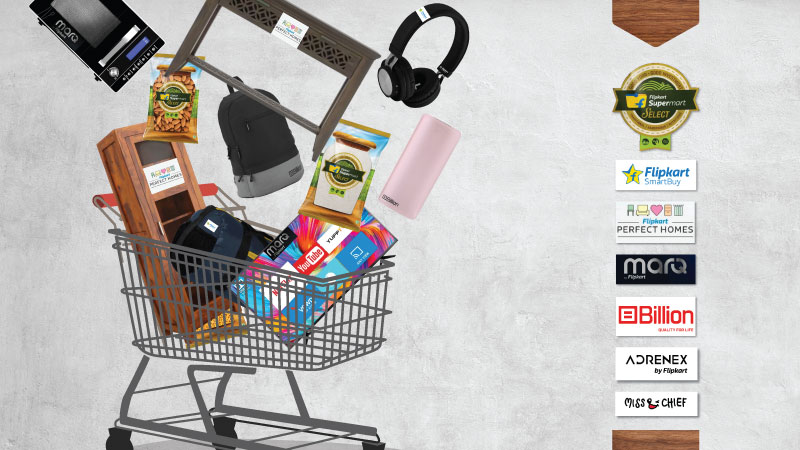 In 2007, Flipkart kicked open the doors for the e-commerce revolution to take India by storm. In the years since, Indian customers have reaped the benefits of globalization, with many hard-to-reach brands finally becoming accessible in India. There is no doubt that this inflow of quality products at highly affordable prices set the bar high for the Indian customer, but that doesn't mean that it has pleased everyone. This is where the story of private brands begins.
---
Tune into the podcast
---
India is a price-conscious market. Indian customers are known to be cautious with their money, and are always on the lookout for great quality at an affordable price. This is where private brands come in. Private brands are brands that are owned and operated by the retailer rather than the producer or the manufacturer. The precursors to e-commerce's private brands can be seen in grocery stores, department stores and even in fashion. Also called generics, private brands bring down the price of essential products for customers by giving them a wider range of options to choose from at competitive prices.
Addressing the "need gap"
Flipkart's private brands' journey started with a leadership meeting in 2016, when Flipkart executives discussed the company's strengths, weaknesses, and areas of growth.
"If you look at any successful retailer globally, they have a pretty large and sustainable business of private brands across categories," says Adarsh K Menon, Vice President and Head – Private brands, Electronics & Furniture at Flipkart. "Somewhere in the middle of 2016, as a leadership team we sat down and looked at our business over the next 3-5 years. One of the many things that came out as an area of opportunity was the lack of a private brand business. After that there was a strategic mandate saying that this business needs to be built from scratch. This brief was given to a few of us and we took it on and here we are today," he explains.
Fast forward to 2019, and Flipkart's private brands business is a well-oiled machine, covering over 150 verticals spanning categories such as groceries, furniture, home furnishing, electronics and many more.
According to Abhishek Gupta, Business Finance Head – Electronics & Private brand, this is keeping with market trends. "From a macro-economic standpoint, data clearly shows that the private brands are gaining significance in India and its acceptance is on the rise across the product categories such as apparel, consumer durables, home care and FMCG segments," he explains.
Competitively priced, private brands have allowed customers to purchase high quality products without making big financial sacrifices. And their popularity shows, with Flipkart Smartbuy emerging as the second largest brand on Flipkart during the Big Billion Days sale.
Why have private brands proven to be so popular? Shivani Suri, Senior Director – Private brands at Flipkart, put it down to two factors: affordability and trust.
"Private brands launch products which appeal to a certain segment which may not have been tapped by Flipkart or by the Indian market because these products either don't exist, or come at very high prices. That's where private brands come in to bring in affordable products, which are still rich in features and of very good quality," she explains.
In addition to being affordable, private brands bring in a trust factor, which wasn't present in the Indian market earlier. Prior to the Private brand revolution, the Indian market, especially for home, furniture, accessories and clothing, was dominated by thousands of unbranded players. While these products are affordable and in heavy circulation, their origin and quality are sketchy, to say the least. This is where Private brands have a competitive edge. "While we work on affordable products at great quality, we also invest our time on creating an amazing product catalog," says Ishita Bhatia, Brand Head – Flipkart Perfect Homes, SuperMart and Adrenex.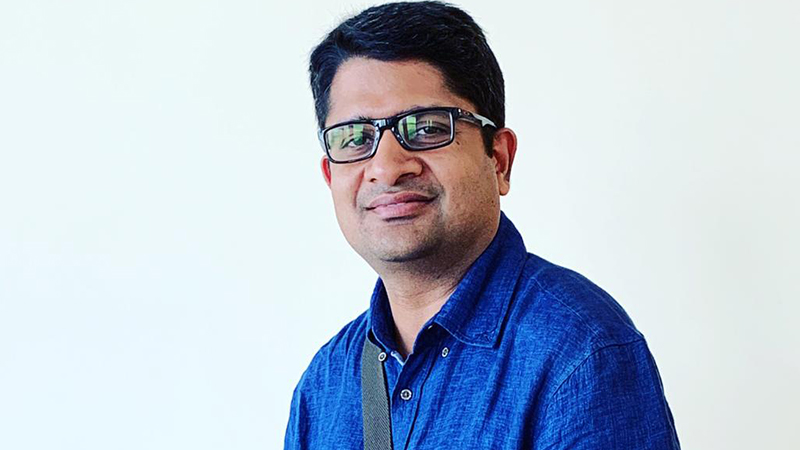 According to Shivani, Flipkart's private brands seek to provide customers with branded alternatives at comparable prices. "There are a lot of tier 2 and tier 3 brands that don't provide adequate quality so we plan to provide an alternative for that. For example, if you take the case of Perfect Homes, furniture in India is otherwise a huge unorganized market. We built a brand on the premise of quality. As a result, it was the best-selling brand in the festive season," she explains.
The team also incorporated customer feedback into its product design. Royan Mody, Brand Head – MarQ, sums this up perfectly. "When deciding on the kind of product to launch, we analyze thousands of customer reviews to understand their pain points and delight factors. Once we understand this, we tailor our product to reduce such pain points and maximize on delight. That's what makes our products so special — they are developed by the customers themselves," he explains.
How Flipkart pulled it off
According to Adarsh, the journey of any brand starts with "first principles". For Flipkart, these were quality and price.
"Every private brand product has to solve for a need gap. One such need gap we have in India is price. Another one could be quality. We take that need gap as our first principle and design everything around it," he explains. In addition to price and quality, Private brand products are designed keeping in mind the very specific needs and tastes of the Indian consumer. These needs are identified from customer data. "One of the advantages of working in e-commerce is that we have customer data in reams and reams. Sifting through that data, we were able to come up with a product definition that is very rooted to what the customer wants. This brief is then given to the sourcing team," says Adarsh.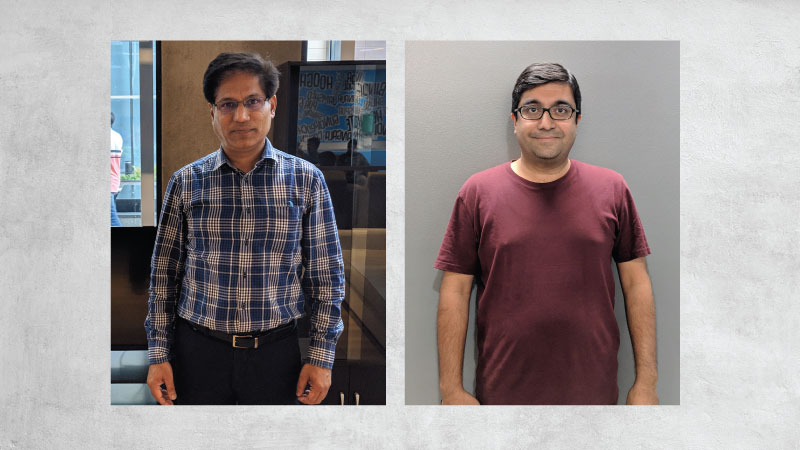 The sourcing team is then presented with the unique challenge of finding the best quality materials at the best price. At first glance, this may seem like the most challenging step in the life-cycle of a product. Not according to Anurag Shukla, Head of Sourcing at Flipkart. "This is very simple," he says. "We reach out to the best of the best manufacturers. Those manufacturers have great scale. Because they are the best and they have survived so long in the market, they are very conscious about quality," he explains.
Once the manufacturers are on board, the sampling process starts. The samples are put through stringent quality checks.
"Once the supplier creates the sample it goes through a very stringent quality protocol, which is comparable to any international product in the market. It goes through testing in labs which are globally certified," explains Maneesh Bahuguna, Head of Sourcing at Flipkart.
Private brands: Made #ForIndia
According to Maneesh, the most challenging part of the sourcing process is ensuring that they meet the needs of Indian customers. "We had to Indianize our products. A lot of our suppliers make quality products but that doesn't mean that their specifications are suited for India. Here, we needed to adapt," he says.
Quality checks are an integral part of product development process, and private brand products go through some very stringent checks. Although most products have pre-existing internationally approved quality standards, the Private brands team found that their India-centric product design meant that they had to formulate some of these tests on their own.
"If you look at electronic products, there are very well-defined Indian and international standards for quality, whereas there are no such standards for furniture. We devised certain test schemes for our product in terms of safety and durability. For this, we worked with some national and international testing agencies like Intertek and UN," explains Himanshu Sharma, Head of Product Validation and Quality Assurance at Flipkart.
The stellar work done by the quality assurance team has not gone unnoticed. Perfect Homes recently made headlines for breaking the Guinness world record for the number of mattresses stacked on top of a bed. While this achievement underscores the strength and quality of the product, it only captures a fraction of the kind of highly specific, nuanced testing that the private brand products go through behind the scenes to ensure that they are perfectly suited for the unique demands of the Indian consumer.
Tarun Gupta, Head of Product Validation & Quality Assurance at Flipkart, explains this with an example. "As Indians, we spend a lot of time on the sofa and bed, and our kids often jump on the bed. We have taken an average Indian kid's weight and we estimated the number of jumps, and calculated the stress that this would put on the furniture," he says.
After rigorous testing, the Private brand products finally make their way to being listed for sale; but the life cycle of the product doesn't stop there. It is said that the proof of the pudding is in the eating, and in case the customer is not satisfied with some aspect of the product, the Private brands team has also set up an extensive after-sales network to guide customers through their post purchase woes.
"Most of our products have a warranty in line with all other brands sold in this country. If a customer needs some help with the product during the warranty period, we are there. Customers just need to call our brand helpline number," explains Jatin Mittal, Head of After Sales & In-Stock at Flipkart.
He is also quick to highlight the extensive network of technicians employed by Flipkart to look into after-sales issues concerning private brands. "We have a service network of 300+ service centres across 10,000+ PIN codes across the country. Almost 3,000 technicians are spread throughout the country to service our customers," he says.
The private brands journey, so far
Although Flipkart's private brands are enjoying a period of great success, the road hasn't always been smooth. The team faced numerous challenges along the way, which is no surprise given that they had to set up the entire value chain for all of its verticals from scratch.
"This is a unique team. Across Flipkart, we work with brands and we take their products and sell them on the platform through our sellers but in the private brand business, we are the brand. Starting from defining the product, to sourcing, to quality control to listing, selling, marketing and after sales, we handle it all. That, in itself, is a challenge," explains Adarsh.
To ensure that the best people are in charge of each vertical, the hiring team sought out the best talent in the industry. Sripriya Subramani, Director of Human Resources at Flipkart, reminisces on the growth she has seen with the Private brands team.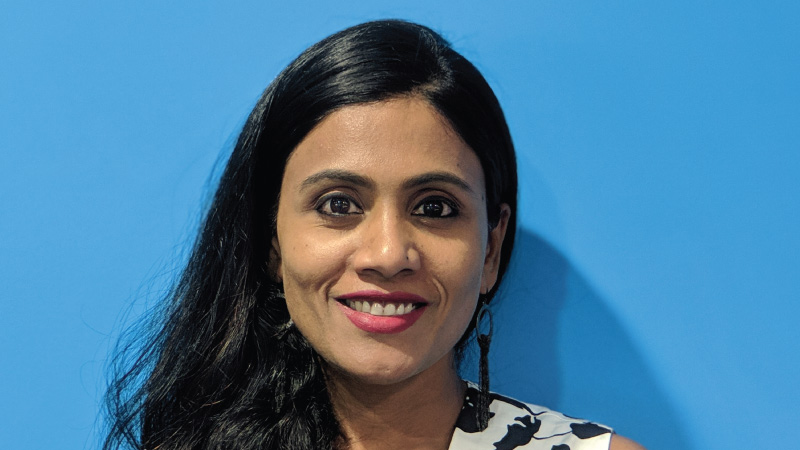 "When I joined the team two years ago there were only around 10 people who had just started working on Flipkart SmartBuy, our longest running Private brand, the rest of it was still in the making. Since then we have moved into furniture, large appliances, groceries and more. Now that number has now grown to 140," she says. In the process of setting up the supply chain, Flipkart also expanded to China and Malaysia.
Spotlight on India: planning ahead
Having captured the imagination of millions of customers right off the bat, Flipkart's private brands have plans that match the scale of the impact that they have made.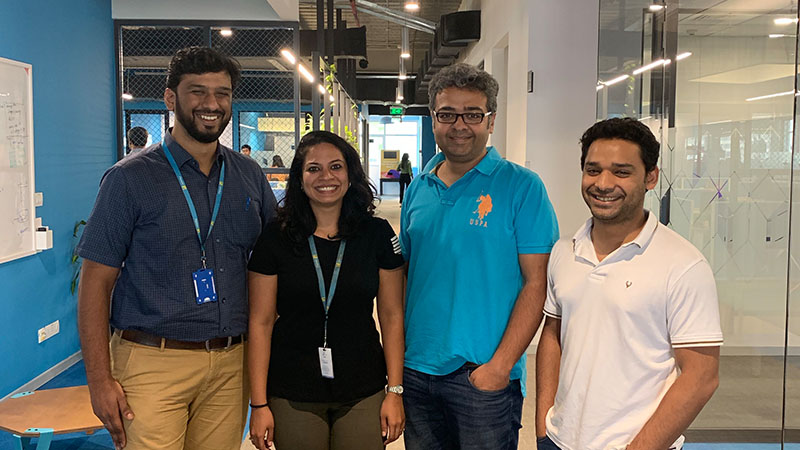 "The future is bright," says Shivani. "We are present in about 150 product categories right now, we want to expand our range and take that number to over 300 in the coming year to cater to new consumer segments and cultural trends like Sports & Fitness," she adds.
Launching a Private brand is a lot of work, especially in terms of quality assurance. Nishant Prabhu, Brand Head – Flipkart Smartbuy and Miss & Chief, gives some context on this with an example. "Some categories are yet to be evolved completely, like baby gear. This is being addressed by our brand Miss & Chief. A sensitive category like this requires a lot of testing and certifications to ensure that we provide the best to the new parents," he says
Another aspect of the business the team is focused on is creating more employment in India. "Whenever you make in India, your supply chain becomes more efficient in terms of cost and time. Also products which are made in India are designed keeping in mind the Indian customer, so they perform better in the market. We are trying to transition operations into India by encouraging many foreign companies to put up their factories here," explains Maneesh.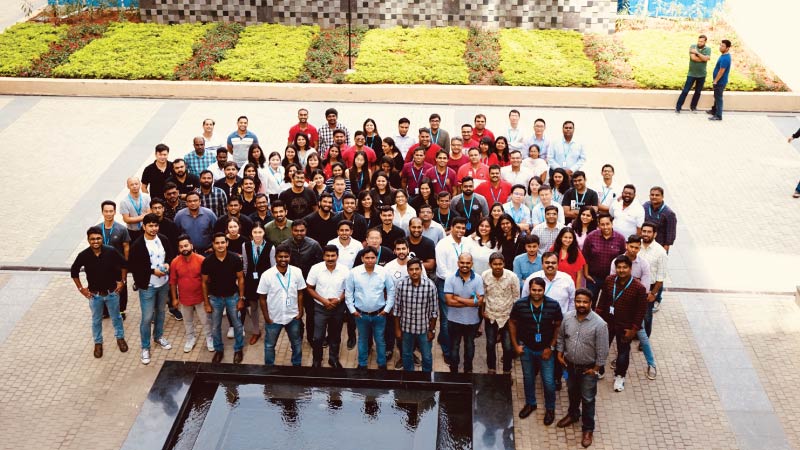 If the approach of the Private brands team so far can be summed up in one word, it would be "confident". Having identified a gap in the market, the Private brands team boldly took on the challenge of setting up an entire value chain from scratch, and succeeded emphatically. In fact, they did this with a minimal marketing push. "We avoid any frivolous spend on marketing. Instead, we focus on three key areas: understanding our consumer needs, helping customers choose the right product, and efficiently utilizing the Flipkart platform to reach out to customers," says Gunjan Arora, Marketing Head, Private brands.
This wouldn't be possible if they didn't believe in their products. "I was able to sell a MarQ Air Conditioner to a friend who works at Amazon, that was a big success for me," says Adarsh.
As the Flipkart's private brands consolidate their strength in the Indian market, Adarsh reiterates their commitment to Flipkart's core principle: to delight customers. "The objective of the platform itself is provide high quality selection to customers at affordable prices. This combination of affordability and high quality is at the core of the basic proposition of the platform itself," he explains.
---
Also read: Making 'refurbished' a good word — the 2GUD story