The pandemic has brought furniture buyers online from metros and smaller towns alike. Manish Kumar, Senior Vice President, shares insights on what to expect from Flipkart Furniture in the upcoming festive season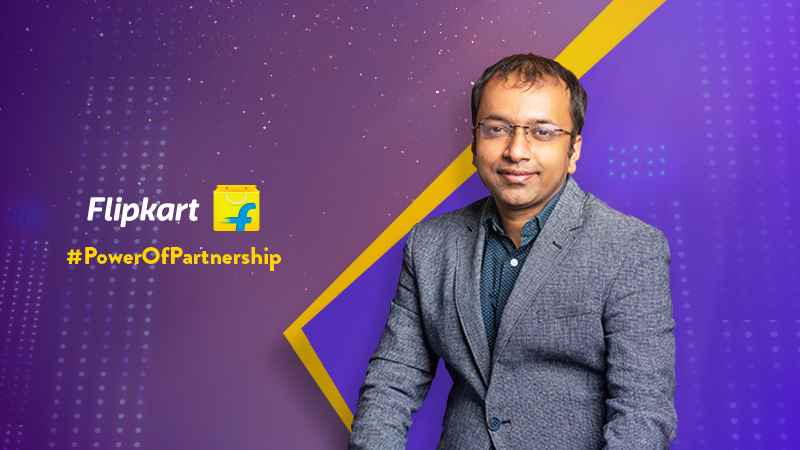 The COVID-19 pandemic has confined people indoors, transforming homes into office spaces and classrooms, as large numbers of people continue to work from home. While initially, people made adjustments to accommodate these new routines, over time they have adapted to the long-term nature of their confinement to create space for work and entertainment within their homes. This is being reflected in furniture purchase trends, with an increasing demand for office and kids furniture, laptop tables, and study tables, which have become essentials in a sense.
Interestingly, as more and more customers turn to e-commerce, the shift towards online furniture buying is being observed most significantly in newer markets like smaller cities and towns in India. To better serve customers in these geographies, Flipkart has significantly expanded its network of serviceable PIN codes.
With the advent of the festive season, Flipkart has more than doubled its seller base in the furniture category, partnering with key brands and sourcing from established furniture manufacturing clusters. As always, the accent on availability, access, affordability and quality remain high.
In a Q&A with Flipkart Stories, Manish Kumar, Senior Vice President at Flipkart, speaks about how Flipkart has forged key partnerships and put in place technology capabilities to make furniture buying affordable and accessible to the new wave of online furniture buyers while increasing selection and availability for all customers.
---
Listen to Manish Kumar along with Flipkart leaders Nishit Garg, Dev Iyer and Nishant Gupta on how their categories are prepared to make this year's The Big Billion Days truly a #FlipkartForIndia event
---
Excerpts:
Can you share an overview of trends in furniture buying leading up to the festive season?
This year has been a sort of watershed moment for the online furniture category. The pandemic-related lockdown saw most consumers moving to a long-term work-from-home scenario, and this has created a totally new segment of furniture. In an unprecedented trend, customers are setting up comfortable work spaces at home and they are searching for design tables and ergonomic chairs, and other utility furniture.
We are witnessing increased demand for office and kids furniture, as people work from home and their children learn from home. We have seen nearly 3X increase in demand for work-from-home furniture essentials such as study tables, office chairs, laptop tables, etc.
We're also seeing an impressive growth, to the extent of 4x, for baby chairs and kids seating products. Furthermore, there is good growth in demand for gaming chairs, as people look for new entertainment options while spending increased time at home. While making such purchases, consumers are preferring comfort over cost as they are opting for furniture which is ergonomically aligned to provide maximum cushion from the long working hours.
We expect this demand to spread out across other segments in the upcoming festive season, as customers spend more time at home.
Is this demand localized in metros, or do you see it emerging across smaller cities and towns in India?
We are seeing growth in both metros and non-metros. Non-metros, in particular, have witnessed a 2X increase in demand for work-from-home furniture. To cater to this growing demand, we have strengthened the Furniture category ahead of The Big Billion Days, with an enhanced focus on availability, affordability, accessibility and quality.
Importantly, these initiatives enable first-time e-commerce customers to transition to this new experience.
How have you scaled up selection to meet rising demand?
For starters, we have doubled the number of furniture sellers on the Flipkart marketplace since last year, with over 10,000 sellers across the country and a wide selection of over 1.3 lakh-plus products to meet consumer demand. We have been very focused on providing easy access to this quality furniture, especially in the work-from-home category, where we have increased the seller count by almost 30%.
Considering the pandemic situation, have ecosystem partners been able to keep up with the demand?
In spite of restrictions during the early part of the lockdown, the ecosystem has scaled up very well. A majority of our sellers have expanded their manufacturing and warehousing capacities to meet the demand ahead of the festive season. This has resulted in more jobs for craftsmen and the creation of new opportunities for other ecosystem partners.
We are also happy to see the government allocating resources for the development of the furniture industry and will bode well for the sellers.
What are some of the key partnerships that you have forged in the Furniture segment?
Among the key names are sellers such as Bharat Lifestyle in Indore, VJ Interior in Bengaluru, and Homestrap in Rajasthan. These are a few among the thousands of sellers across the country that are gearing up for the festive season and specifically The Big Billion Days with Flipkart. These sellers have expanded their manufacturing and warehousing capacities, and created thousands of new jobs.
We've also identified several furniture clusters across the country in areas such as Churu in Rajasthan, Saharanpur in Bihar, etc., to offer pan-India market access to micro furniture sellers. This also means that consumers will have access to a large selection of handcrafted authentic furniture, thereby giving a new lease of life to these crafts.
What are some business and tech innovations that will make furniture buying easier for customers during this festive period?
Firstly, we've expanded our reach to cover 100% of the serviceable PIN codes across the country — up from 16,000 to 17,000 PIN codes last year. This will connect millions of consumers with sellers across the country and drive the growth of online furniture retailing in India.
Affordability is a key construct in India, and furniture being a big ticket purchase, we offer multiple affordable payment constructs such as No Cost EMI, Debit Card EMI, etc. We recently launched Flipkart Pay Later, allowing consumers to pay a token amount at the time of purchase while the rest of the payment is made at the time of delivery. This payment construct builds trust with consumers from smaller cities and towns, who are looking to purchase furniture online for the first time.
We have also introduced a few tech capabilities recently to make it easier for consumers to purchase furniture online. Our Expert Chat option on the product page enables consumers to connect with experts and get information about the product in terms of its material, durability, size and more. Our Geolocalization feature showcases different furniture types, or from a particular brand that is popular depending on the region where customers are located.
---