Do you like solving puzzles? Then you have come to the right place. Flipkart Stories recently published an article on how Flipkart and Jeeves are innovating for customers shopping online. The following puzzle places different instances within the article as a jumble. Your task is to identify the right order of the events (as per the article) and select the right answer from the options provided below. Here's what you need to do to complete the contest. Note: Before participating in the contest, make sure you read the Terms and Conditions of the #TheJeevesPuzzle.
---
This contest has been closed. Here are the winners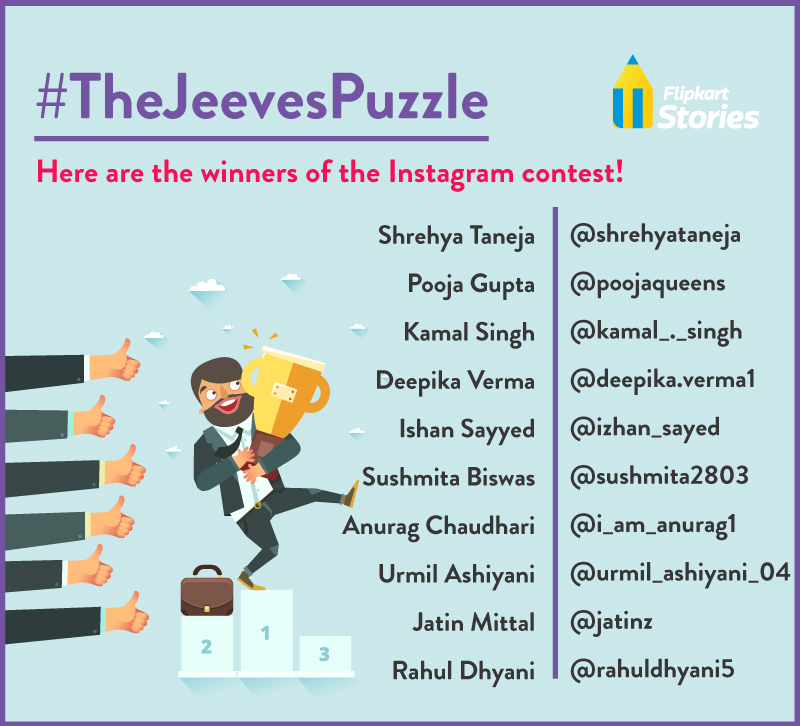 ---
HOW TO PLAY
Step 1: Follow the Flipkart Stories Instagram page.
Step 2: View and like the Flipkart Jeeves contest post – #TheJeevesPuzzle posted on our Instagram page.
Step 3: Carefully view the jigsaw of events and find the right sequence. Click here to view the post.
Step 4: Choose the right sequence of the puzzle from the options provided below and submit your details in the form that follows.
Step 5: Once you complete the puzzle and submit your entry, go back to the Flipkart Stories Instagram page and let us know by commenting 'Completed #TheJeevesPuzzle'on the post. To increase your chances of winning, make sure you tag two friends when you post your comment.
NOTE: Do not reveal the answer in the comments section.
---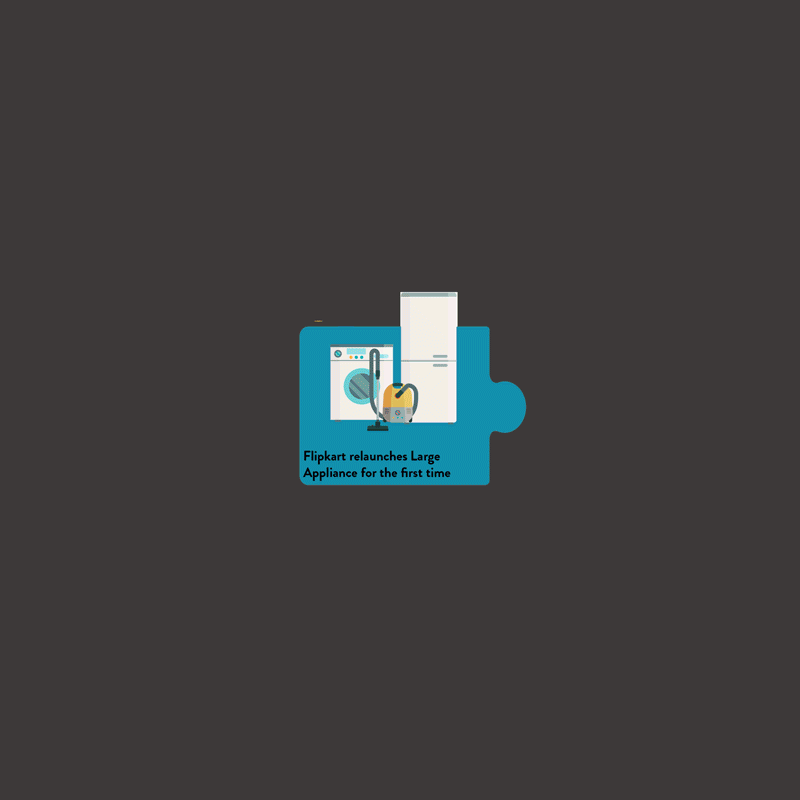 ---
---
This puzzle has 9 jigsaw pieces, arranged in random order. You can view the pieces by clicking here or visiting the Flipkart Stories Instagram page. Your challenge is to put them in the right order. For clues to solve this puzzle, read this article on Flipkart Stories – 'How Flipkart is redefining the post-delivery experience with Jeeves'
10 lucky winners stand a chance to win Flipkart electronic gift vouchers worth INR 1000 each. Here's how you can take part in the contest.
---
Flipkart Jeeves contest – Terms and Conditions