What does it take to change a potentially bad shopping experience into a delightful one? Flipkart Customer Service executive Jagruthi Shetty believes empathy and compassion are key. It all began with an escalation email to Kalyan, and ended with another email to him, this time to commend Jagruthi's dedication and her willingness to serve - read this story of empathy and gratitude!
Lalit Kumar Sethia, a Flipkart customer from Kolkata, had purchased a refrigerator during Flipkart's May Sale this year, and to his dismay the unit he received was faulty — the cooling in one of the compartments wasn't working. Seeking redress, he reached out to Flipkart with his complaint, which was picked up by Jagruthi S Shetty, a member of Team Service Recovery, one of the sub-teams under the Customer Experience (CX) umbrella.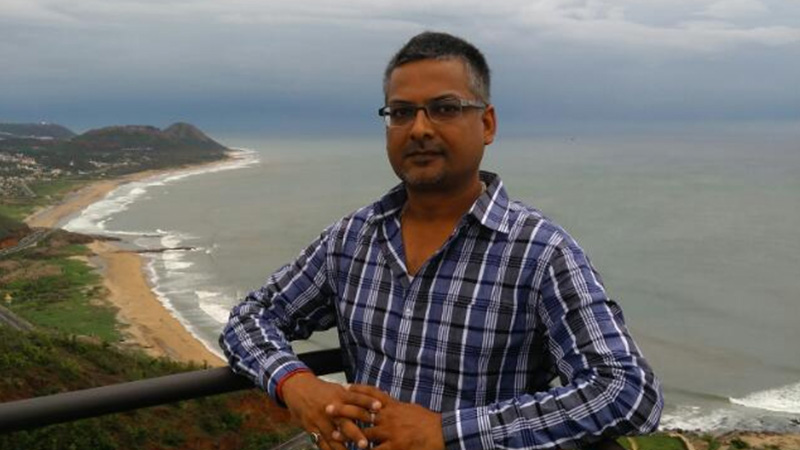 "I had already given away my existing refrigerator to make space for the new one, and having received a faulty unit, I was at a loss with respect to how I was going to manage without a functional refrigerator. I live in a joint family, so a broken fridge is a huge inconvenience," said Lalit, who was afraid his options were now limited to a refund, along with the painful reality of making do without a refrigerator for the meantime.
To his delight, not only did Jagruthi understand his issue quickly, but she also worked tirelessly to give Lalit a resolution that would actually solve his problem instead of leaving it at a refund. "The customer was very distressed as he had gotten a really good deal during the May sale, and since we didn't have a replacement unit, his only option as per protocol was to get a refund and either pay extra for the same specs from another brand, or compromise on specs to save money," says Jagruthi. "Putting myself in the customer's shoes, I could understand his angst. We offered him a refrigerator with the same specs from another brand at no extra cost, and he was delighted," she adds.
---
Listen from 06:27 for Jagruthi's story
---
While the members of the service recovery team have been shining examples of what it means to go above and beyond in the line of duty, sometimes a little empathy goes a long way. Jagruthi has received high praise from over 30 customers who were delighted to interact with her.
"She's been in the system for just over seven months now and it's her first job, but her dedication to her work and her willingness to serve is simply remarkable. We're very proud to have her as a member of our team," say Akshatha Sakaray and Madhan Gopal, two of the managers Jagruthi has worked with at Flipkart.
'Customer First' is more than just lip service for Flipsters. It is one of the core values that power everything they do at Flipkart. Jagruthi's light touch and involved problem-solving approach drew words of sincere praise from Lalit Kumar Sethia.
"The way she handled the complaint was extraordinary and I've never seen anything like it. She was quick to understand the problem, kept me informed of developments throughout the process, and was so diligent with her communication that she even let me know when she would be out of office so I never had to be anxious about when my issue would be resolved. Flipkart has a gem," he wrote in an email to Kalyan Krishnamurthy, CEO – Flipkart Group, especially commending Jagruthi's dedication and promptness.
"I have been shopping online for several years and across e-commerce platforms, with thousands of orders, but I have yet to come across a customer service executive as dedicated and empathetic as Jagruthi," he adds.
When asked what was her secret to being so well-loved by our customers, Jagruthi replied with utmost humility: "It's basically putting myself in the customer's shoes. I treat them like I would want to be treated when dealing with a complaint – with empathy and respect — and that's just what I do."