Take part in the Flipkart customer contest by playing the #FlipkartCustomerQuiz and stand a chance to win some gift vouchers from Flipkart. Here's what you need to do.
---
This contest has been closed. Here are the winners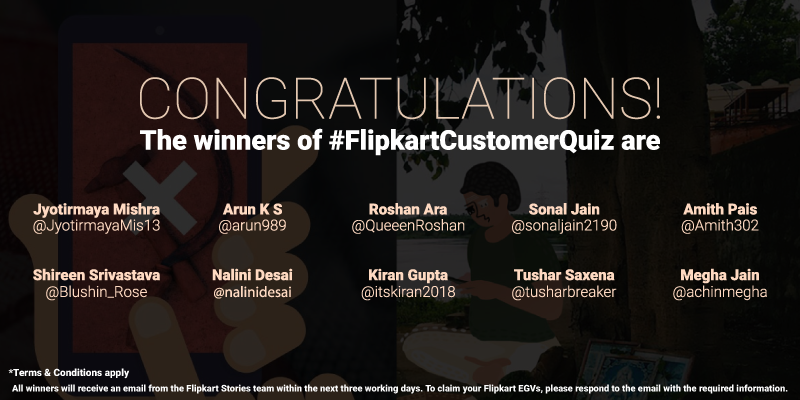 ---
Flipkart customer contest – Getting started
This contest has 10 questions from the following articles published on Flipkart Stories:
Your challenge is to find the right answers to all the 10 questions! Ten lucky winners stand a chance to win Flipkart electronic gift vouchers worth INR 1000 each. Here's how you can take part in the contest.
Note: Before participating in the contest, make sure you read the contest Terms and Conditions
---
---
Flipkart Month of Talent Contest – Terms and Conditions