Packed with innovation, disruption and tremendous growth, 2018 saw Flipsters take their game to the next level, implementing customer-centric ideas and solidifying Flipkart's image as one of India's most trusted brands. All of this came to bear upon the 2019 Flipkart Annual Awards. The ceremony on February 7, 2019 was the grand finale that this stellar year deserved, with the finest achievements by Flipsters in a variety of categories celebrated with great aplomb. Read all about what transpired on that fantastic night!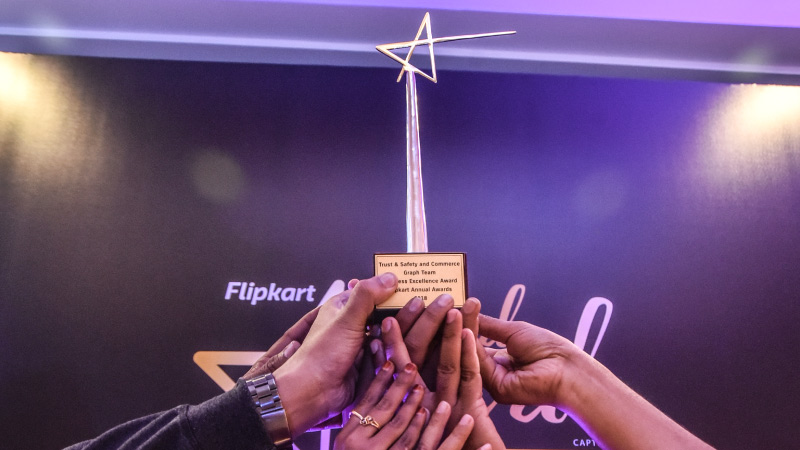 The second edition of the Flipkart Annual Awards on February 8, 2019 saw Flipsters come together for a celebration of Flipkart's finest achievements in 2018. Held at Radisson Blu in Bengaluru, the awards ceremony saw hundreds of enthusiastic Flipsters gather in their smartest attire for an evening of recognition, rewards and fun.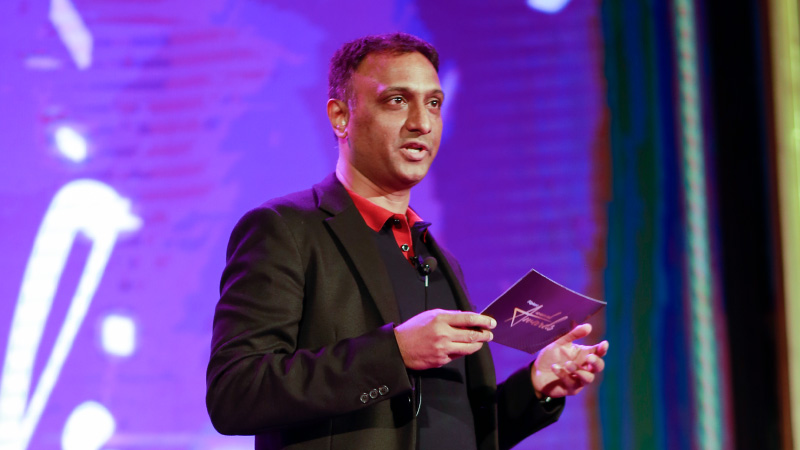 Flipkart CEO Kalyan Krishnamurthy kicked off the celebrations to massive cheers by addressing the capacity crowd of Flipsters in attendance. During his speech, he thanked them for their dedication, and underlined the importance of recognizing their hard work.
"This is a celebration of your extraordinary achievements. Today we are one of the most trusted brands in India. We owe this all to your passion and commitment. We have some of the smartest minds on the planet amongst us. I hope all the achievements under the spotlight today become stories of inspiration for all of us," he said.
---
Listen to the podcast:
---
With hundreds of ongoing projects, every single Flipster is, at any given time, working on something that aims to change the face of e-commerce in India. When hundreds of teams work in tandem every day, challenging each other and coming up with ground-breaking ideas, it can be hard to pick out individual winners. That's what makes the Flipkart Annual Awards even more special, because the achievements that warrant them are often groundbreaking.
With six major awards in the fray, the Flipkart Annual Awards are a mix of individual awards and team recognitions awarded across diverse categories from business impact to corporate social responsibility.
The Flipkart Rainmaker Award, 2019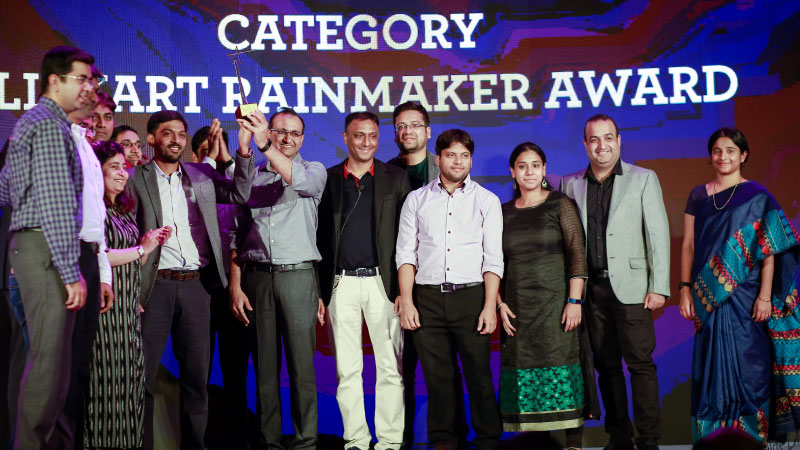 The Flipkart Rainmaker Award is given to teams with a keen eye for new markets — teams that seek out new business opportunities for Flipkart and open up avenues through their work. This year, the winner was the 2GUD team, which used its vast technical resources and expert business skills to open up the refurbished goods market in India.
The coveted award was presented by Flipkart co-founder Binny Bansal, who took the stage to thunderous applause. "Flipkart has always been about figuring out new opportunities. This award really signifies the core culture at Flipkart of being bold, being audacious, and taking big bets. Let's hope we see a hundred 2GUD stories," he said.
Community Service Award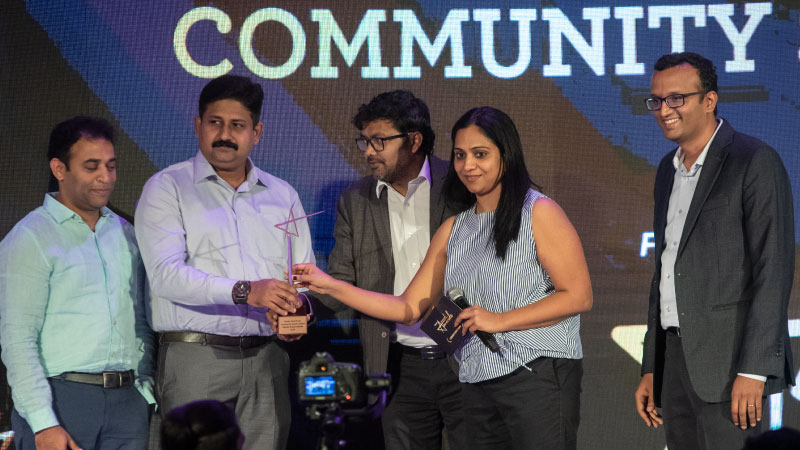 Flipkart's culture is also about giving back to society, and the Community Service Award celebrates individuals who take time out of their busy schedules to make a difference in the world. This year's Community Service Award went to people from various teams across Flipkart who organized the Kerala Relief Fund.
In 2018, when Kerala and Kodagu were hit by the worst floods in a century, members from across these teams came together to build and execute an external donation drive on the Flipkart platform. In the process, they raised over ₹70 lakh and supported over 4,000 people affected by the calamity.
Innovation Award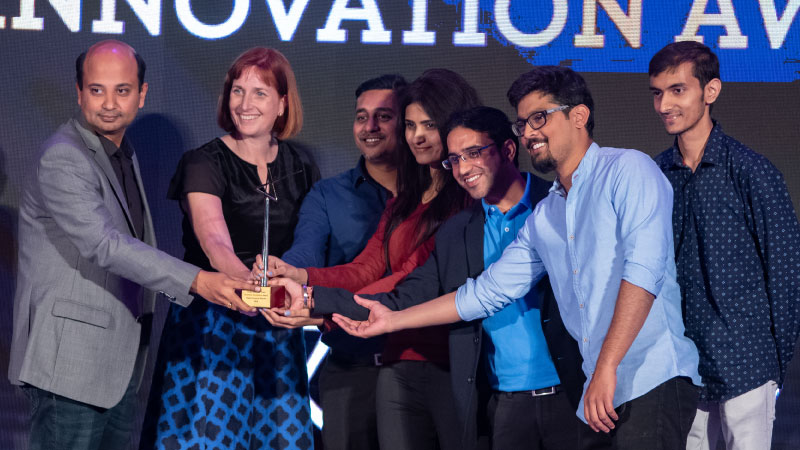 E-commerce is all about fresh ideas, and Flipkart's engineers toil to come up with complex technical solutions to diverse issues, many of them specific to India. Over time, these changes add up to a seamless experience for customers. The Innovation Award recognizes the best of these ideas.
This year, the Innovation Award was shared by the Grocery team, which made massive strides in retail, delivery and in-app experience, and Team Mustang for their stellar contributions to the Flipkart website.
Amit Z, from the Grocery team, was overjoyed on receiving the award. "The way this company has recognized everyone's contribution is fantastic. There's so much good work going on. We're looking forward to multiple wins next year," he said.
Business Excellence Award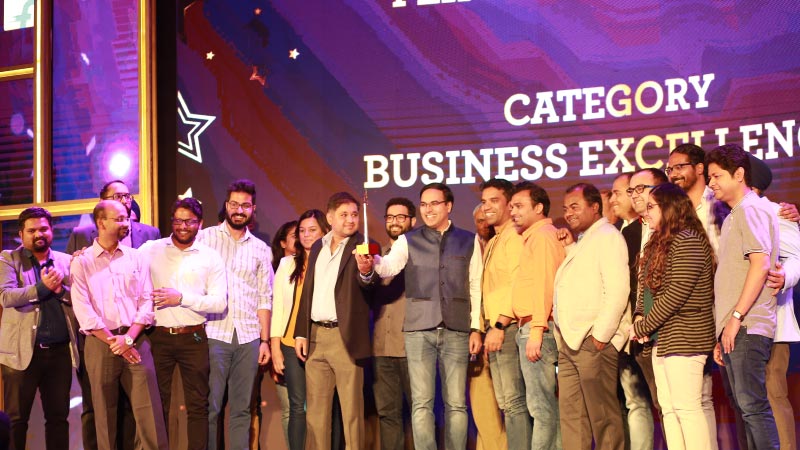 As the name suggests, the Business Excellence Award is given to teams that implement radical improvements in the business domain. Often, ideas alone are not enough, and that's where Flipkart's business wizards come in — scaling up, planning operations, and ensuring that the ideas are profitable.
This year, the Business Excellence Award was shared by seven teams — the Trust and Safety and Commerce Graph Team, the Large Business Team, the Books and General Merchandize team, the Fashion team, the Flipkart ads team and the Big Billion Days 2018 Inventory, Infrastructure and Multi-locations team.
"It feels outstanding. It's been an incredible journey for us. It's just outstanding to be recognized within such a strong group of peers and stakeholders," said Sankalp Mehrotra from the Flipkart Ads team.
Value Ambassador Award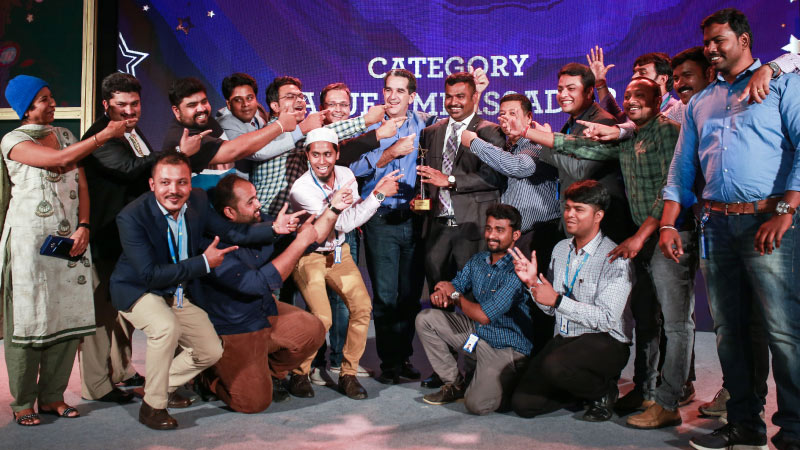 At the core of Flipkart's inimitable work culture are the Flipkart values: Audacity, Bias for Action, and Customer First. Every year, Flipsters who exemplify these values are awarded the Value Ambassador Award, both to reward their hard work and also to emphasize the importance of upholding these values to fellow Flipsters. This year, the award was shared by 10 Flipsters across a variety of teams, ranging from security to fashion.
CEO's Award for Customer Excellence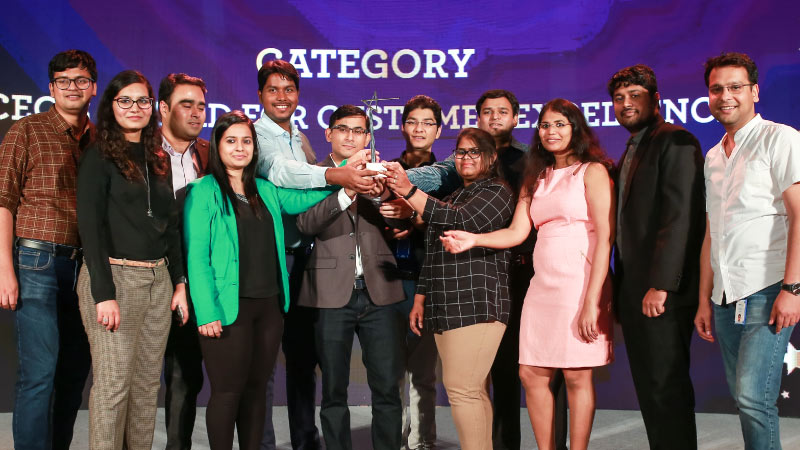 If you could sum up Flipkart's approach to e-commerce in two words, it would be "customer centric". That's why, arguably the most important award of the night was saved for the end. The CEO's Award for Customer Excellence is awarded to teams that have mastered the art of customer service. Through their intricate understanding of customer needs and demands, these team have helped and continue to help Flipkart become one of the most trusted brands in India.
This year's honors went to the CX Design team, whose excellent work during The Big Billion Days 2018 led to a significant decrease in incidents and escalations, saving the company millions in the process, and the eKart Large, Furniture & Jeeves Supply Chain team, which had a stellar year in terms of on-ground operations.
"We feel too good, pun intended! We're looking forward to the Flipkart annual awards next year as well. We want to win all of them!" said an ecstatic Avijit Mohapatra from the Jeeves team.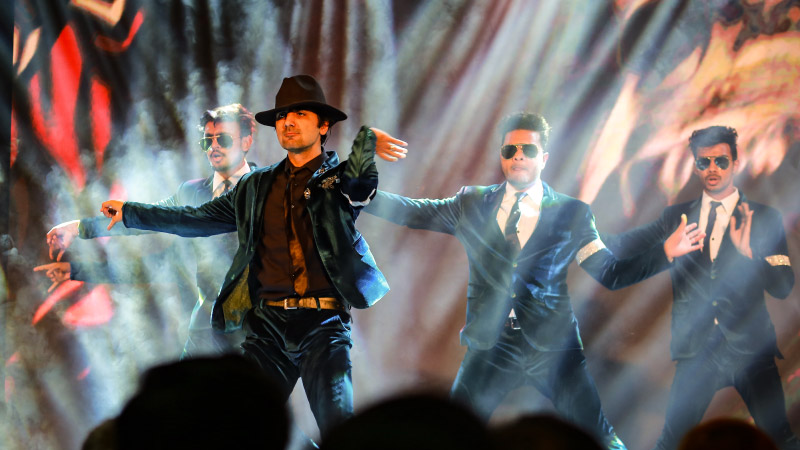 With dance performances from the fantastic Shraey Khanna dance troupe, a delicious banquet and plenty of fun afterwards, the Flipkart annual awards were also an opportunity for Flipsters to sit back, relax and soak in the accomplishments of a fantastic year. While only a few went home with awards, the celebrations afterwards were proof that every single Flipster had every reason to be proud of their work.
View more pictures from the Flipkart Annual Awards: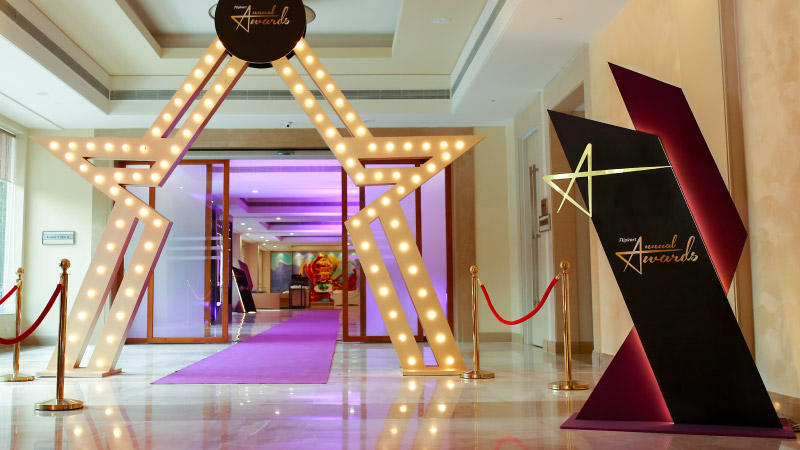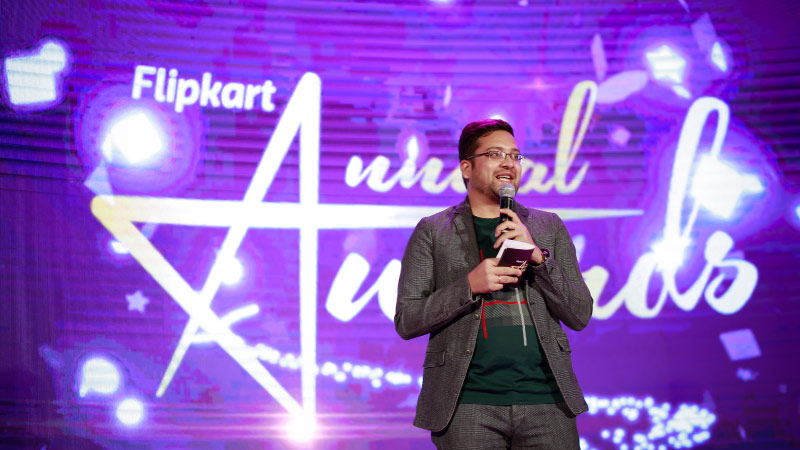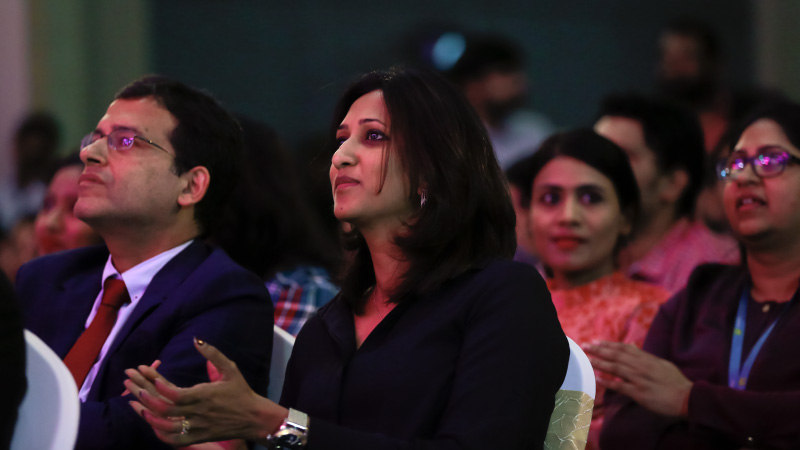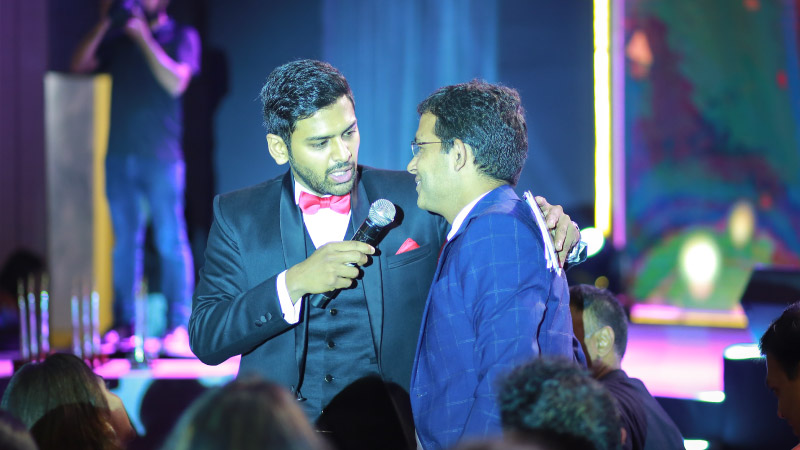 ---
Also read: Flipkart's WOW Awards – Motivation, recognition, prestige and a rallying force for Flipsters